Buckle up your books
This is a versatile D.I.Y idea and a way to make use of books that you´re not reading anyway….
All you need 1.) a top and a bottom plate with 2 centered slots through which 2.) a strap can be thread to wrap the base consisting of a pile of books. Lastly, you will need 3.) some kind of fastening solution, like a buckle..
There are plenty of cool strap options at the hardwear store….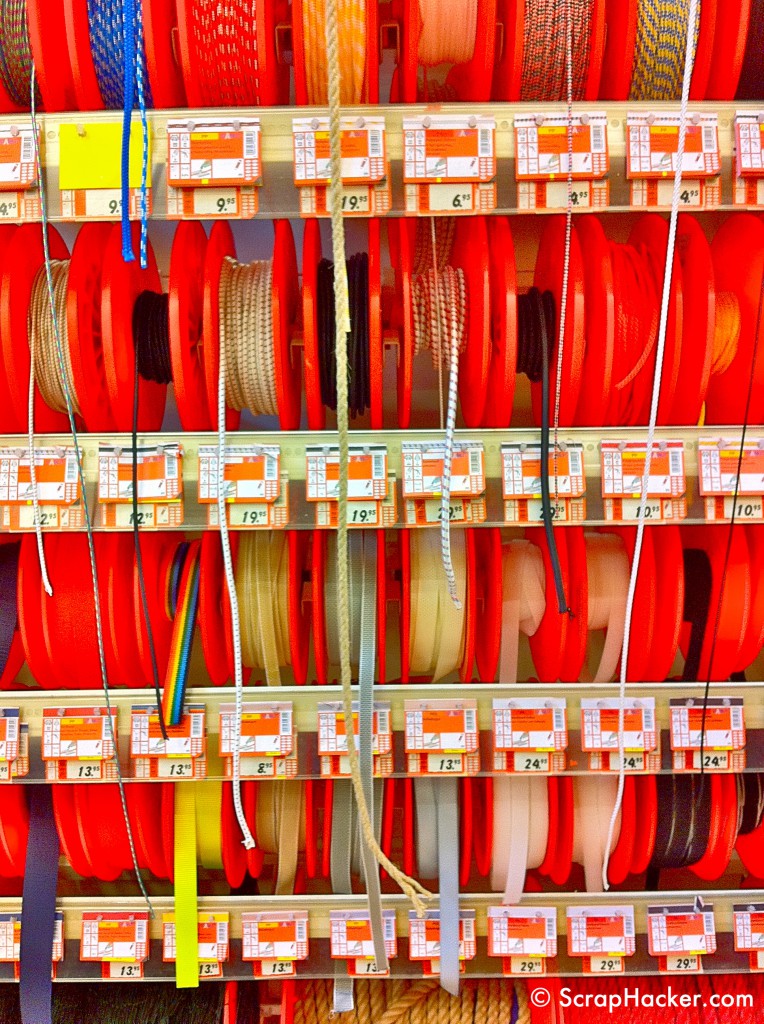 Why not go for flouro yellow? Or why not give the whole piece some sculptural edge by spray painting it a monochrome color (leaving the content of the books untarnished…)?
  Ps. saved the photo of the book table to my harddrive a long time ago without noting the source…Googling now, I can´t seem to find it – that´s why there´s no source reference. Ds.