Home-Made revisited
In these micro-woven take-away times, the silent witnesses of the home-made, by-gone era often end up in masses in thrift shops and at the salvage yard…
Old brioche tins, pie dishes and enamel colanders are easy to find…and easy to re-make.
Let these great examples from fab scrap hacking Etsy vendor Flea Market Rx (by maker Hilary Nagler and photographer Robert Redfield) inspire some home-made lamp cooking…
Hilary works with whatever medium inspires that day – reimagining antique lamp parts into modern rustic fixtures, reclaimed plumbing pipe and wood planks become elegant dining tables. Wood, steel, tile, paint … kitchen sink alchemy and patinas that make the heart sing.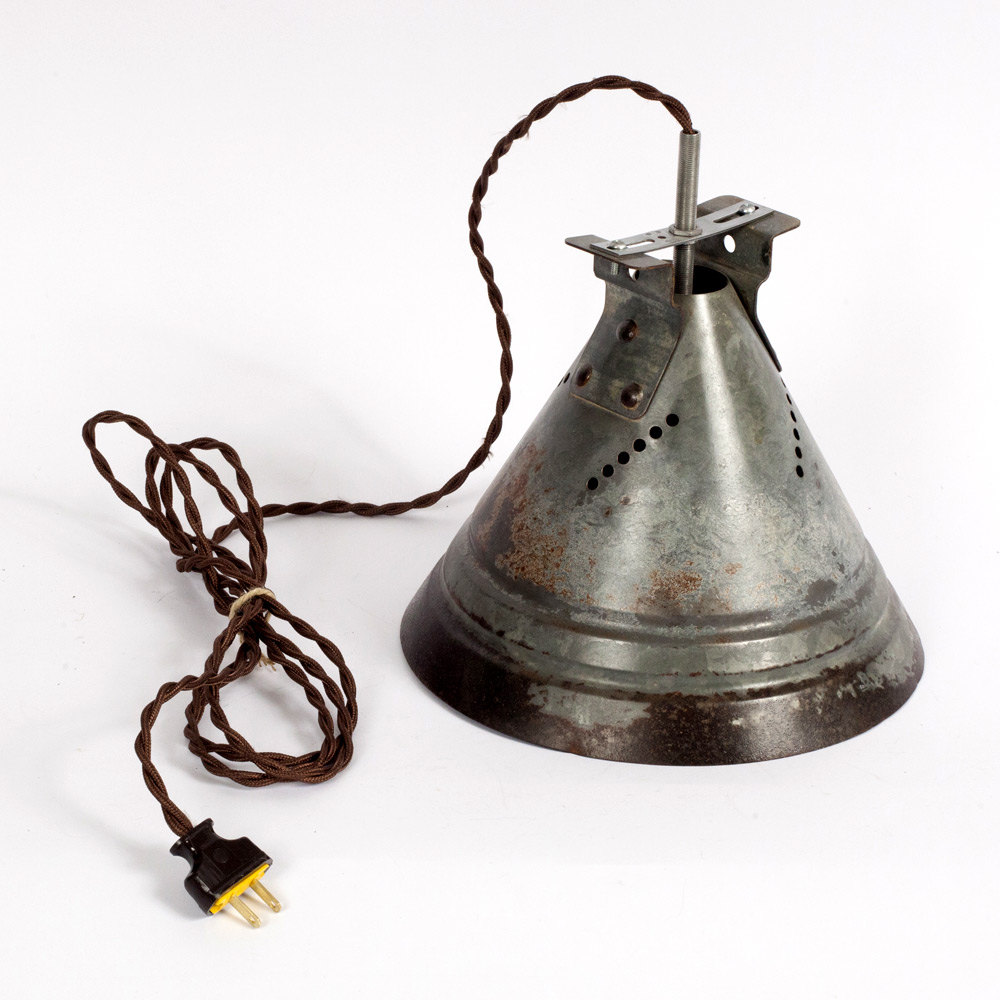 The lovely photos are all from the Flea Market Rx shop (and by photographer Robert Redfield)
. Check out the Etsy shop for loads of more inspiration!
Inspiration from colorful textile cords are also a great way to get started on your lamp D.I.Y-projects, these pretty examples were seen @ Alibaba store Unirise Electronics but i´m sure you can source your own local solution.