Got 2000 beer crates?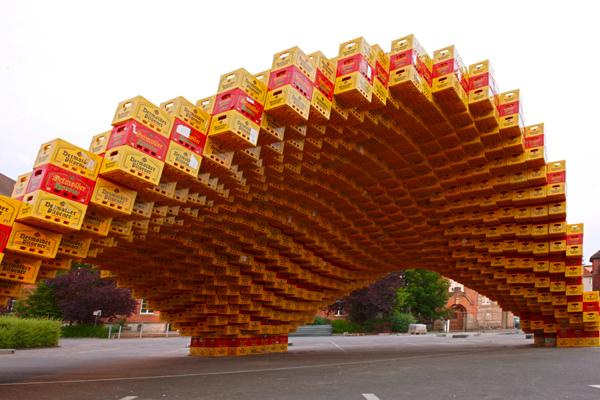 Who´d had thought 2000 beer crates could morph into something as cool as this? The featured (temporary) structure is called the ´The BOXEL pavillion´ and was built as part of course in digital design @ Detmold School of Architecture and Interior Design in Germany. The beer crates, supplied by a local brewery had, prior to the project, been in use for ten years, and went back into regular use after the pavilion was disassembled.
Photos are from ArchDaily where you can read more about this amazing ScrapHack project!