Hats off!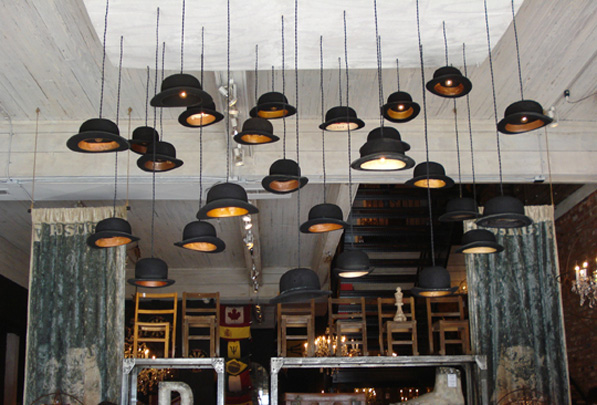 Hats off to this bright and lightheaded idea: The Bowler Hat Pendant. The Bowler pendant lights, designed by British designer Jake Phipps and named after "Jeeves and Wooster", have received a warm welcome as a hacky statement piece, equally cool hung alone or grouped together.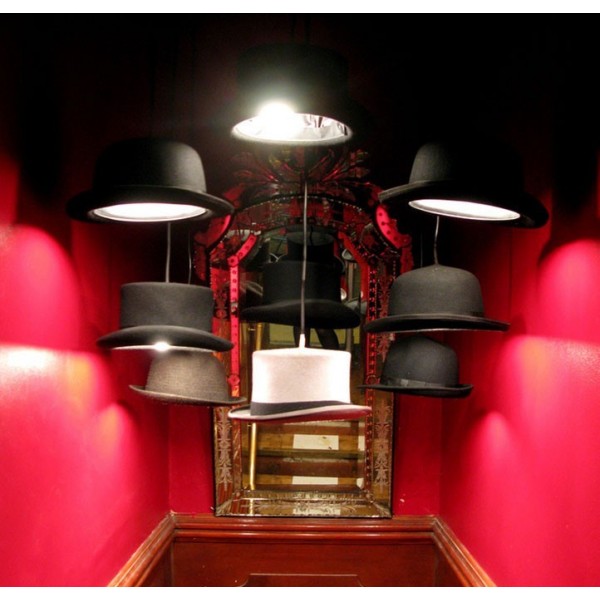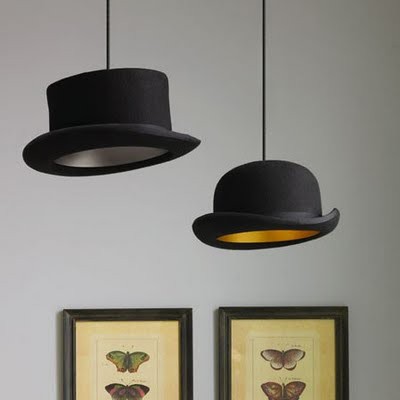 The retail price is about €200, but I´m thinking some straightforward D.I.Y action could score you the look for next to nothing since hats tend to be a dime a dozen at your local thrift store. You´ll also need a lamp cord+socket (make sure the socket is for low-temperature bulbs, also always make sure there is no risk of overheating!). These days there are a lot of options, including different coloring of textile cords.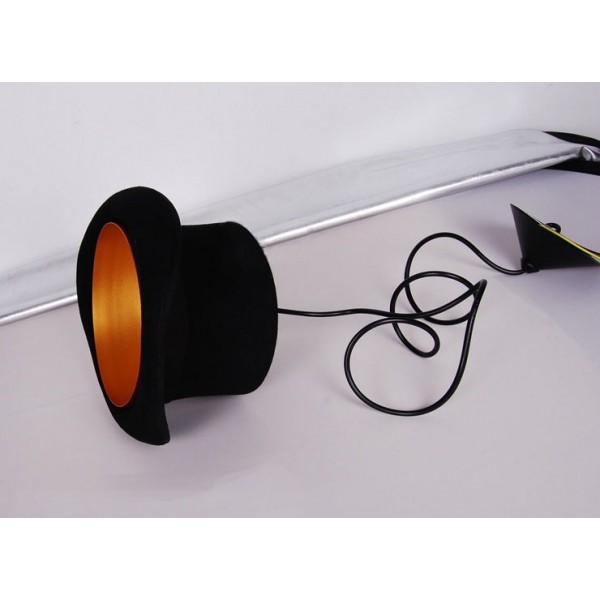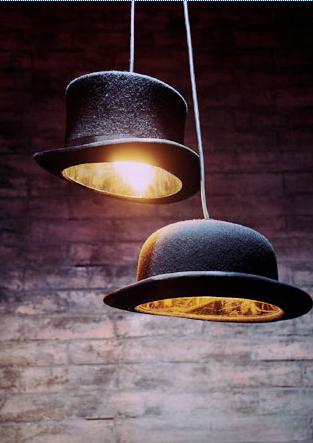 Bowler Hat Table Lamp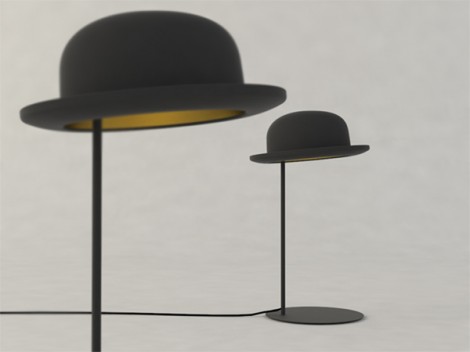 The Bowler hat is merely an example of a great hat-to-pendant remake, of course any other old hat would do the trick just as well, how about a fedora version?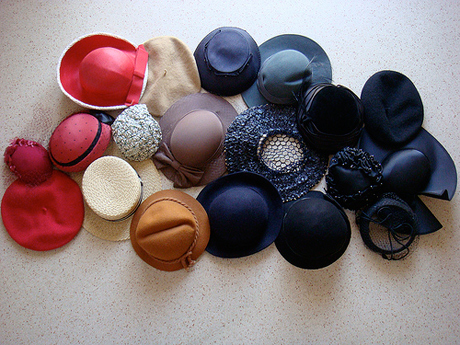 A brief history of the Bowler Hat
The bowler hat was devised in 1849 by the London hatmakers Thomas and William Bowler of hat makers Lock & Co. They had been commissioned by a William Coke, a customer who designed a close-fitting, low-crowned hat to improve protection against low-hanging branches while on horseback. When Coke arrived in London on 17 December 1849 to collect his hat he reportedly placed it on the floor and stamped hard on it twice to test its strength; the hat withstood this test and Coke paid 12 shillings for it.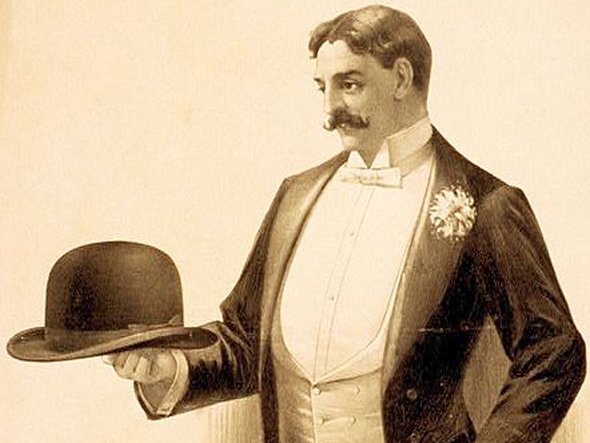 The bowler also became the most popular hat in the American West (there called the "Derby"), both cowboys and railroad workers preferred the hat because it would not blow off easily in strong wind, or when sticking one's head out the window of a speeding train – Read more here…
Pics from here: