The trend for graphic chevron is still going strong! Hacky D.I.Y adaptations are all over the web, covering anything & everything from painted rugs to upcycled furniture. I've previously featured a round-up of DIY Chevron Ideas as well as a post full of 'Half-painted DIY', with some chevron thrown into the mix. For this post I decided to go kosher and dedicate this entire post to the awesome combo of Chevron & Wood – enjoy!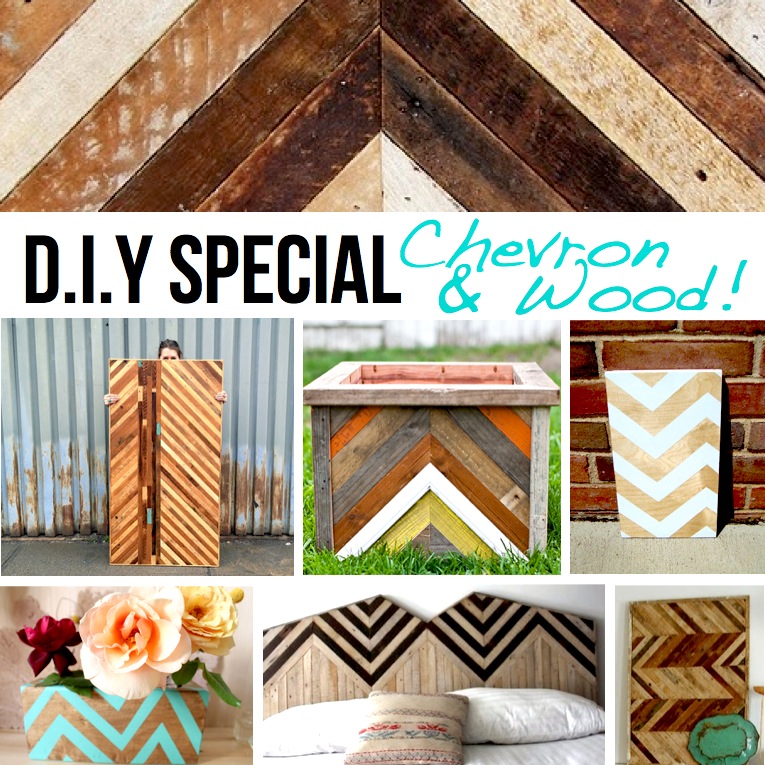 Working with the combo of chevron and wood, hacks can either 1.) focus on creating chevron pattern from the wood itself (in which a Mitre box is an essential tool) or 2.) painting onto wood (in which masking tape is the hero, allowing you to freely create your pattern). Painting is the easier hack, but working with the wood itself can create stunning results. Combining the two techniques in one and the same hack, well that is (as you're about to see from some of the examples in this post) just plain awesome!
Chevron wood art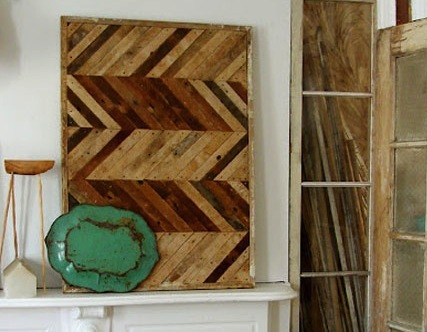 via here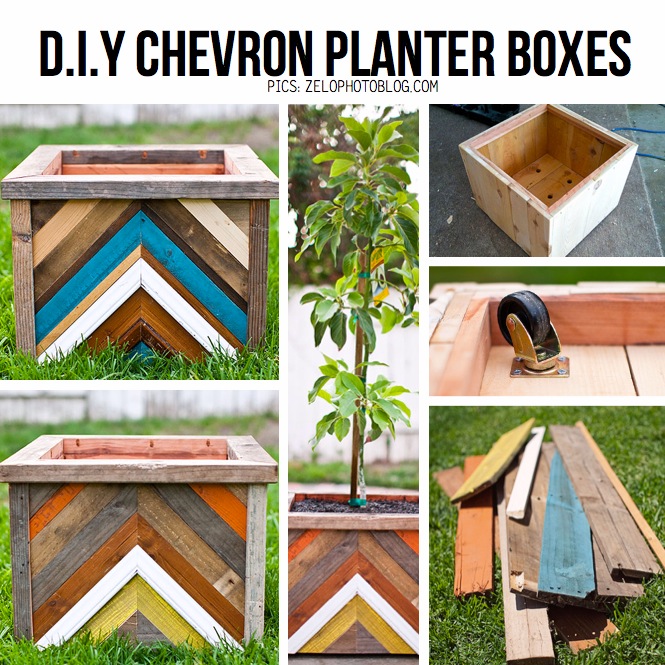 D.I.Y Reclaimed Scrap Wood Chevron planter boxes, TUTORIAL HERE!
Chevron Scrap Wood table by Ariele Alasko, read more here
Wooden Chip Chevron Ring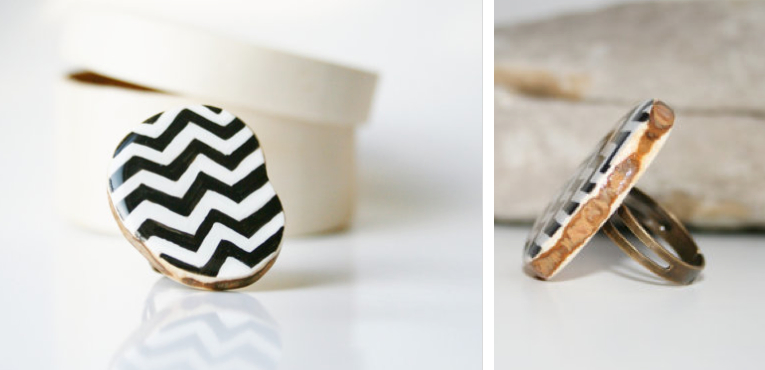 Chevron wooden chip ring from Etsy Vendor 'Starlight Woods'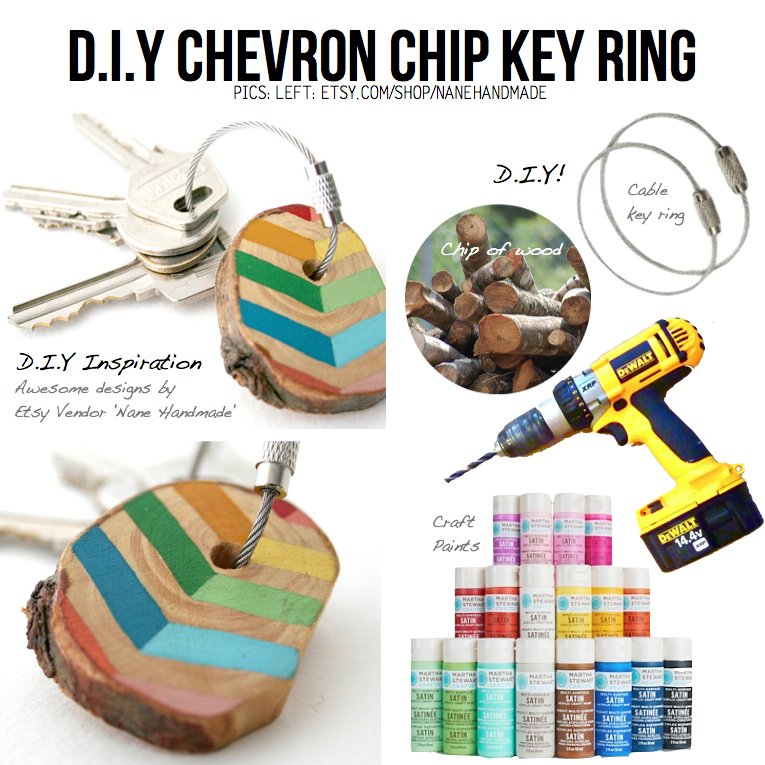 The awesome Chevron key rings from Etsy vendor Nane Handmade are a steal, only $15! However, if you have some scrap branches lying around in your back yard and feel like getting crafty, all you need to DIY is a chip of wood, a cable key ring, a drill and some craft paints!
Chevron painted wooden slab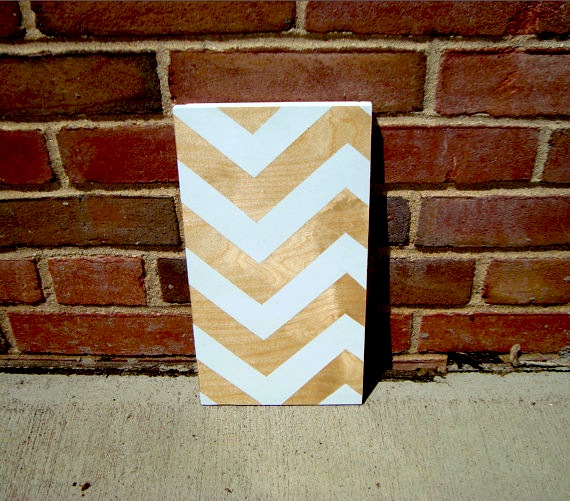 via here
Chevron flower pot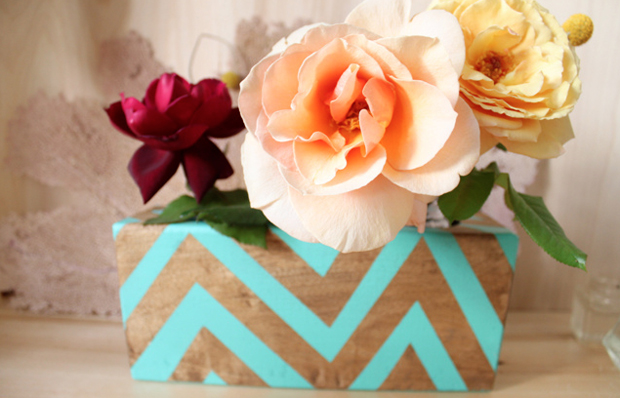 via here
via here
This awesome Venetian Blind upcycling project was spotted via DesignSponge, to re-create the look, a Mitre box
is essential as it helps you get those angled cuts right!
Etched chevron wooden ring
Reclaimed pallet Chevron Flooring
Chevron Wall in nook
via here
via here
Chevron Wood Necklace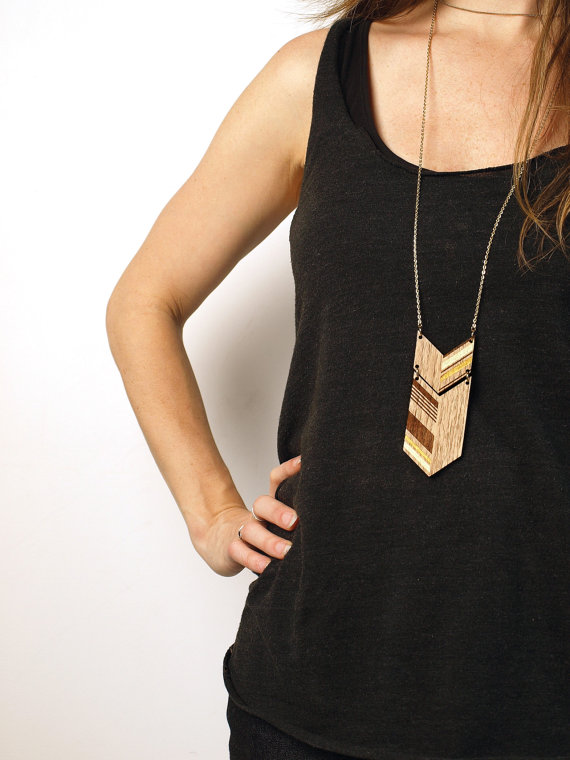 via here
Chevron Wood Table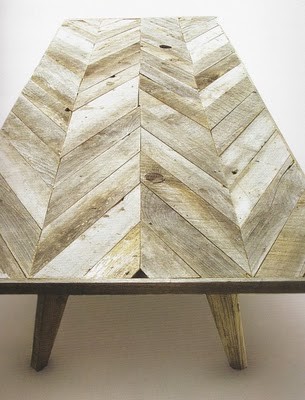 Hope the great hacks above got your D.I.Y juices flowing!
Good Luck Hacking!
Copper has been hot for a while now! New shiny pipes and fittings are available at your local hardwear store but local dealers of used pipes often offer way better deals with that vintage'y patina as a bonus. Thanks to crafty folks out there, inspiration on cool copper D.I.Y hacks are all over the blogosphere. In order to save you some time browsing & to get your hacker juices flowing ASAP I've gathered my favorite copper hacks below, enjoy!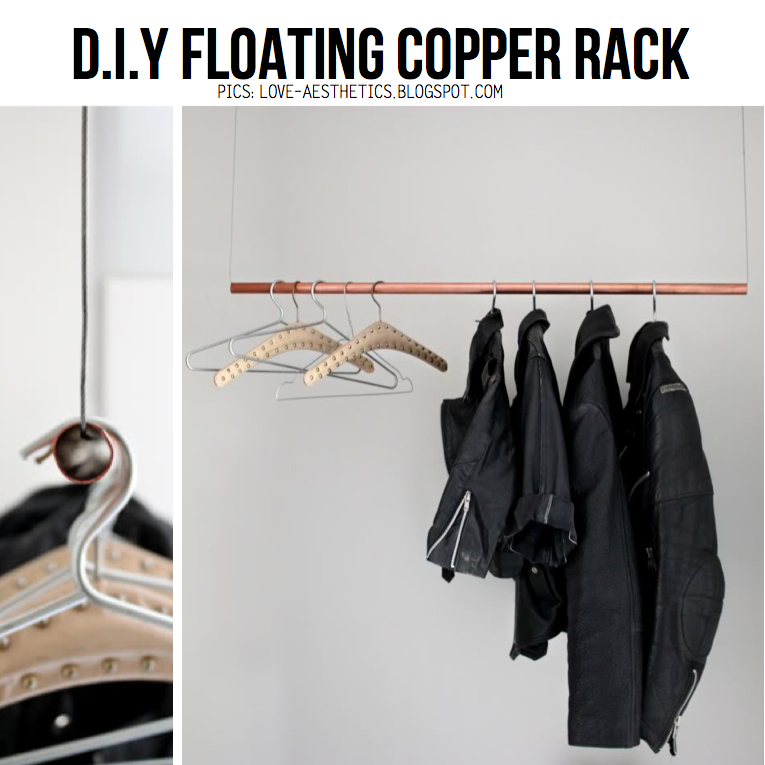 Some wire & some copper pipe is all there is to this great floating clothing rack. DIY tutorial from the awesome Love Aesthetics, check it out HERE!
Copper Kitchen Rack Inspiration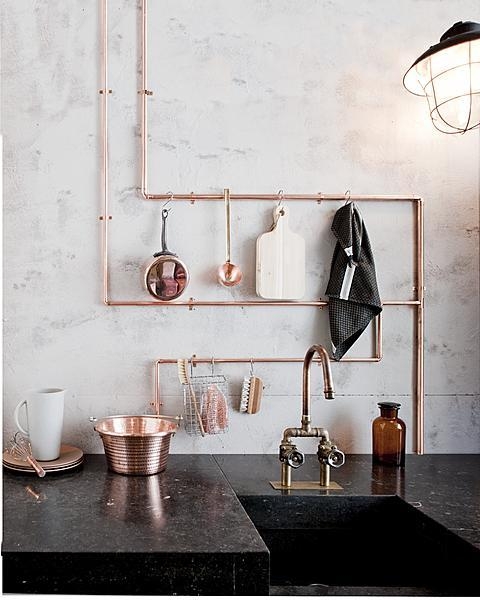 via here
Get the full tutorial @ ThisOldHouse.com, HERE!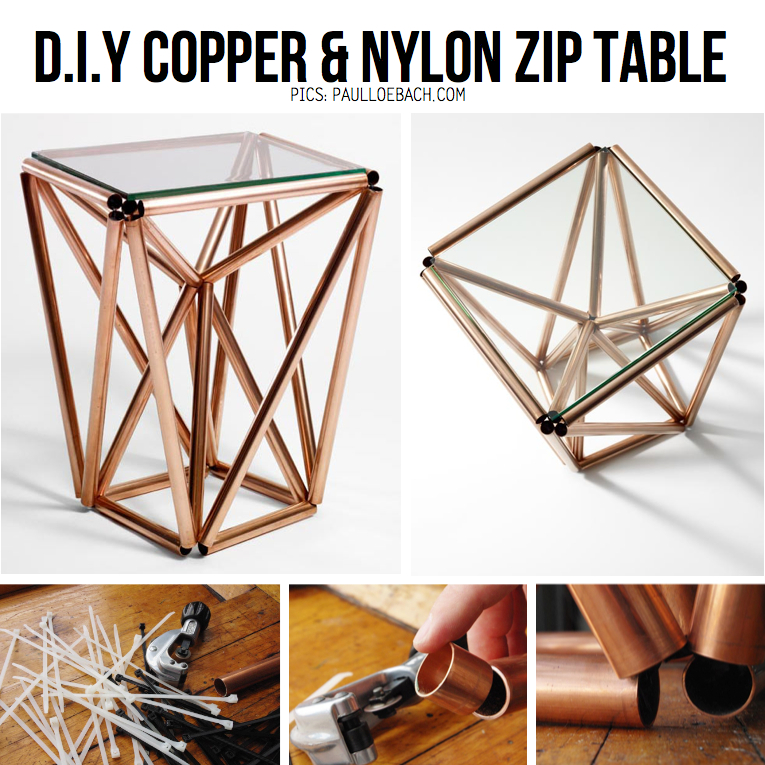 Copper Tube and Nylon zippers!
The Ultra Conductive table by Paul Loebach, read more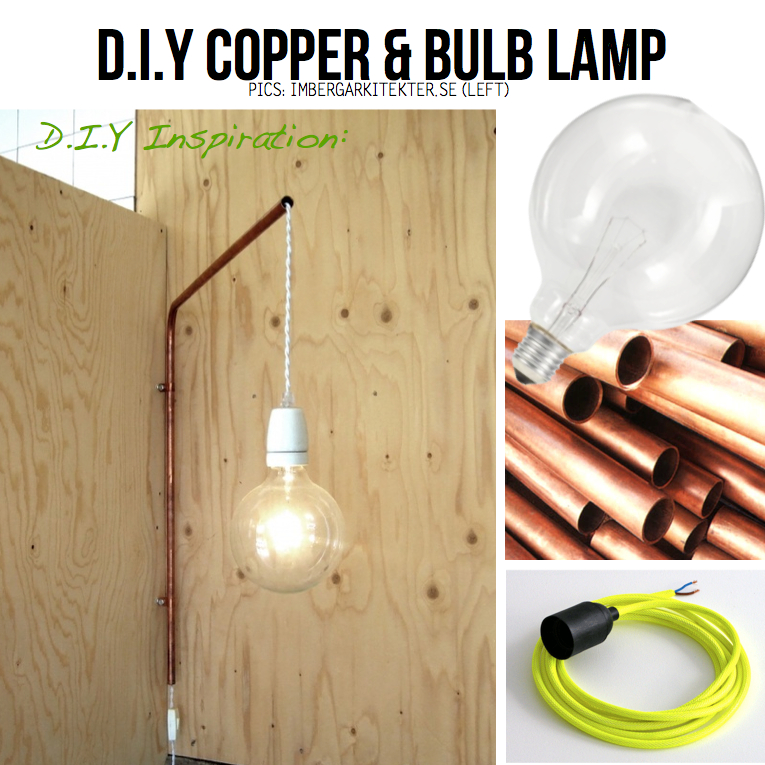 Got the DIY Inspiration from here
Copper Tube Clothes Rack (Painted White)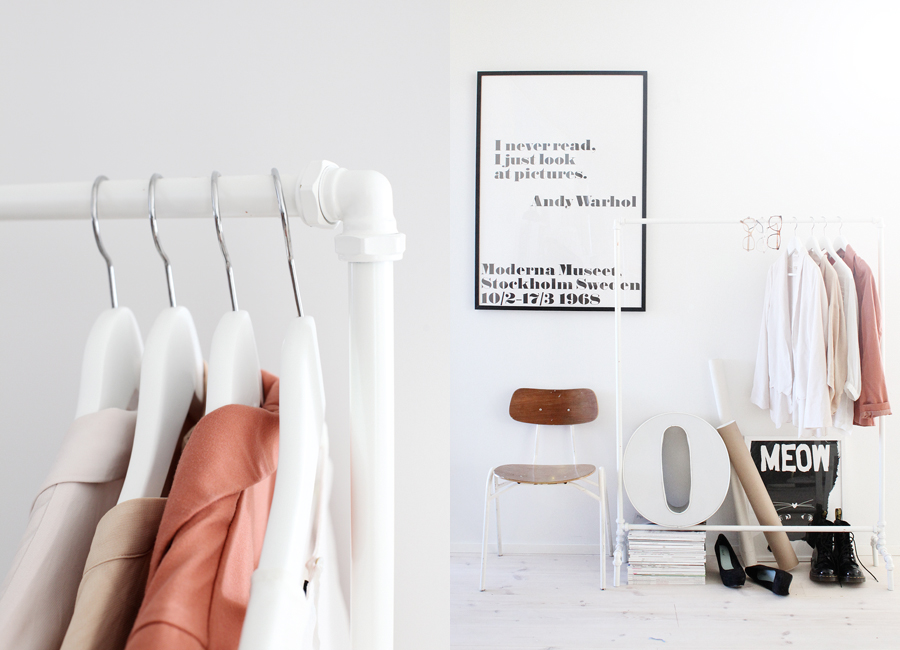 This hack shows the potential of copper tube hacking (although the original copper color has been covered with white paint)
via WeekdayCarnival
  I compiled a D.I.Y Dictionary, with some of the hack essentials!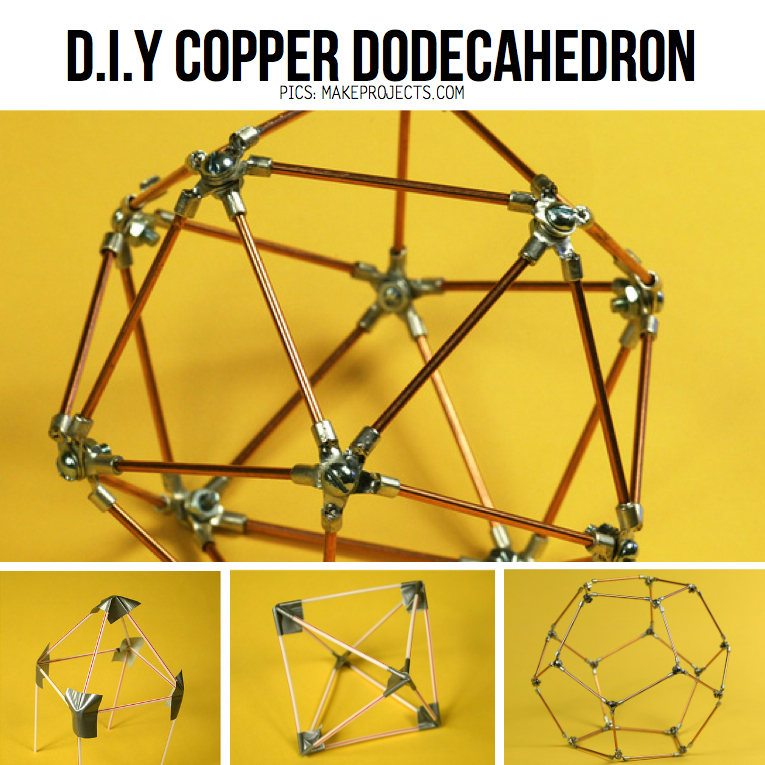 I'm thinking this geometric DIY could be a part of a cool pendant lamp! DIY tutorial from Make Projects, HERE!
Copper Candelabra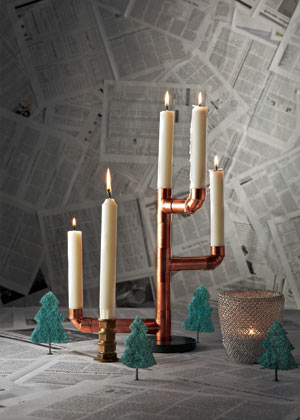 Making a pipe chandelier seems like a doable DIY to me, DIY tutorial here!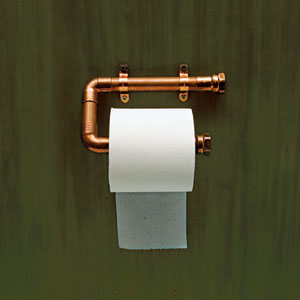 A little D.I.Y Bling inspiration for the ladies to top things off!
 Good Luck Hacking!
Spring means time for spring cleaning & high time to make those dreams of organized bliss come to fruition! Living in a creative home, you probably know that documents, clothes and craft supplies don't organize themselves…To get things sorted out and organized you need to set a storage infrastructure! I've gathered a bunch of DIY ideas & tutorials to get you started, here they are:
Organize important documents and odd bits in an orderly yet colorful way! Let the Rainbow Organizer, made from 7 Ikea "Mackis" with painted fronts, inspire you! DIY idea from here!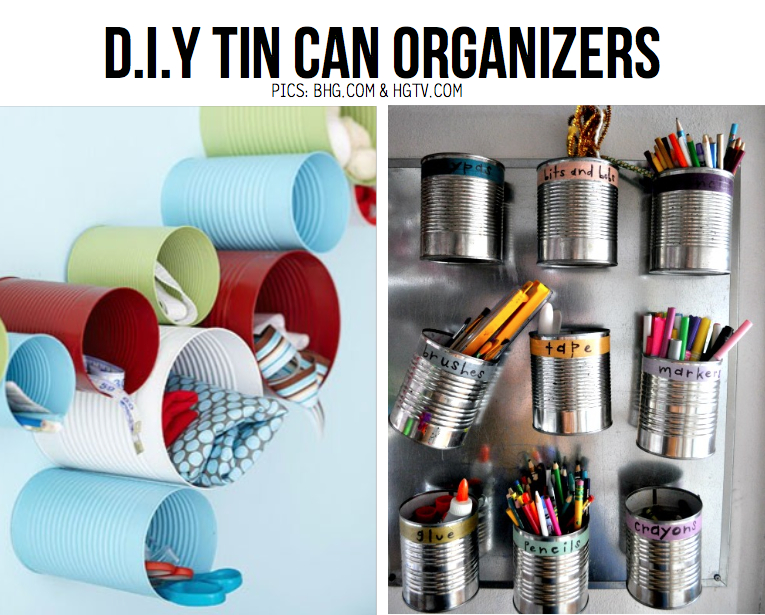 Old tin cans are excellent for organizing odd bits around the house, your craft stash in particular! via Bhg.com & via here
Everyday organizing becomes a lot easier if you have lots of hooks around your space! Why not grab some old wooden toy blocks to recreate these stylish hooks in no time! via here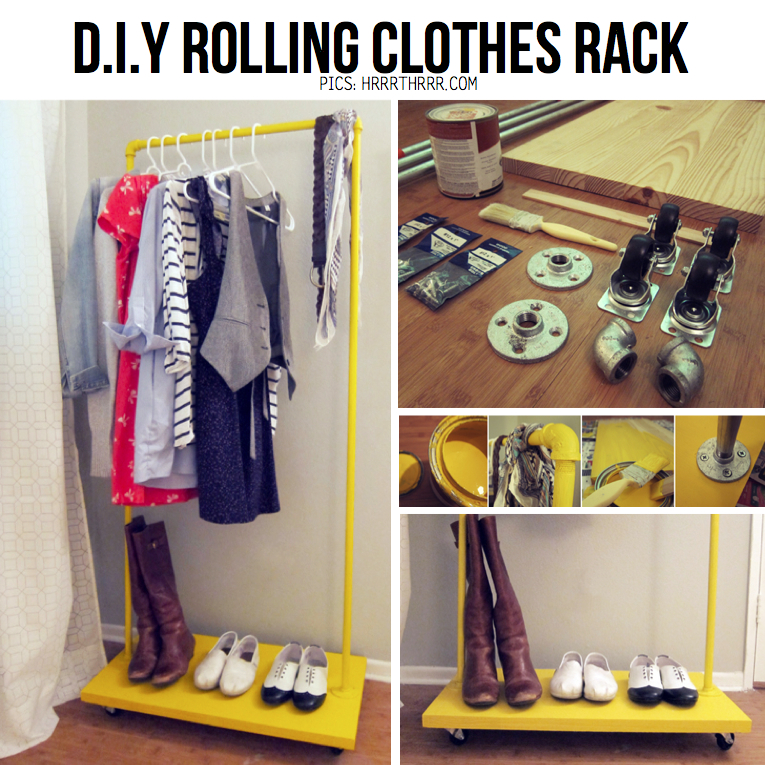 Hallways and bedroom are often messy due to clothes…Why not organize your hallway or that corner of your bedroom with a D.I.Y rolling clothes rack? This yellow piece of eye candy was brought to you by awesome blogger Heather of  HrrrThrrr, which features full DIY tutorial!
 ps! DesignSponge made a green version, read more here.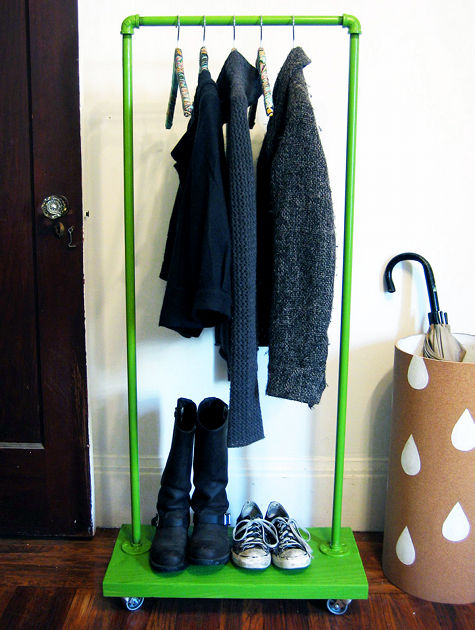 Seize control over your box of ribbons with this clever hack! The pics show two takes on the same DIY Ribbon Organizer hack (to the left) blogger Halsey of Spunky Junk appears to have come up with the 5 dollar hack first, but this blog features a great tutorial too – all you need to get organized is a plastic basket with holes, two bits of rod and a couple of elastics!
Make use of the forgotten space behind a door! Why not organize your stash of wrapping paper and other crafty stuff inspired by the DIY tutorial from Brooklyn Limestone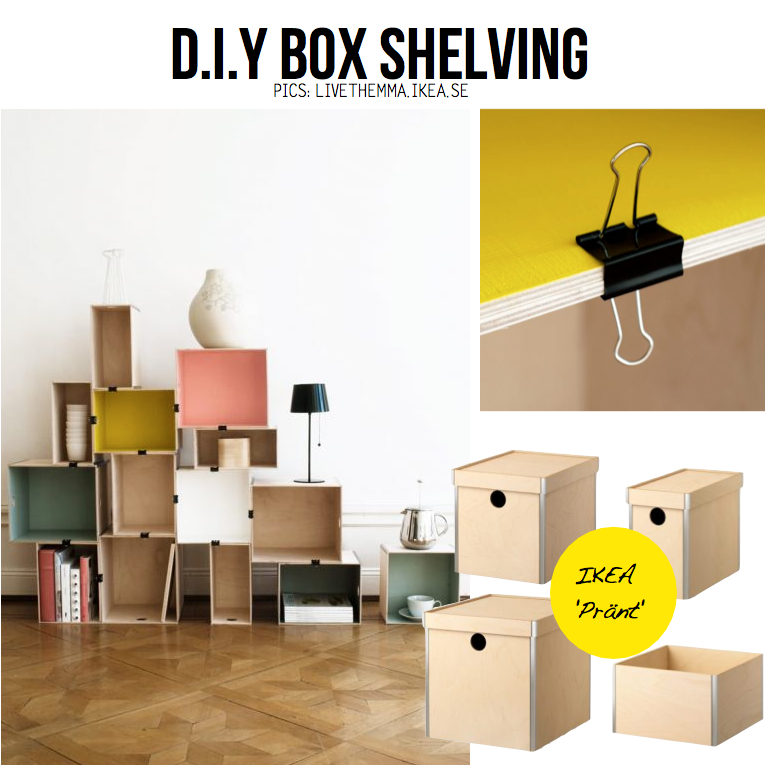 Shelving using sturdy boxes is an easy peasy DIY idea, featured above is a hack using IKEA plywood box 'Pränt' and cleverly jointing them using clamping clips, via here
Glass jars and washi tape can do wonders for your stash of old pens and paint brushes! (via here)
A real-world pinboard is great for everyday organizing! Idea & DIY tutorial from The Happy Home Blog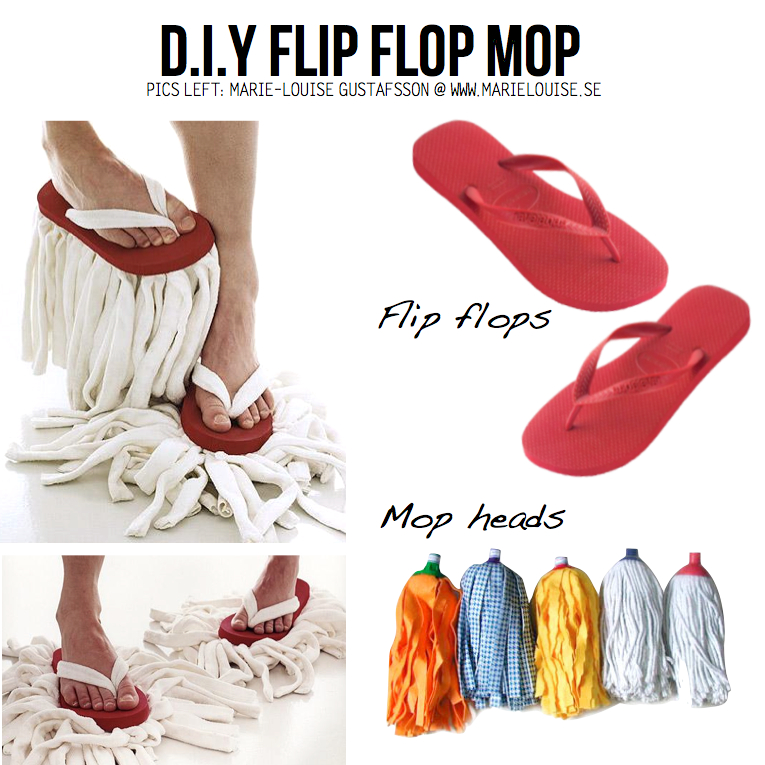 Why not top off your spring re-organizing session with a some flip flop mop hopping? (Flip Flop Mop pics, via here)
Lastly, when you're done organizing & mopping…add some last TLC with some hacky florals!
Paper Polygon vases from A Subtle Revelry, DIY Tutorial here!
Good Luck with your hacky spring cleaning!
Spring brings new beginnings…and spring cleaning…Clearing up back yards and gardens is hard work, and will leave many of you with huge piles of debris from fallen trees like branches, sticks and twigs…This post features a selection of doable twiggy DIY ideas from the blogosphere. Hope you'll be able to find one or two nuggets of inspiration in there, they're the perfect excuse to take a break to indulge in some DIY fun! (Ps. check out a previous post for home decor DIY Ideas for Branches, here!)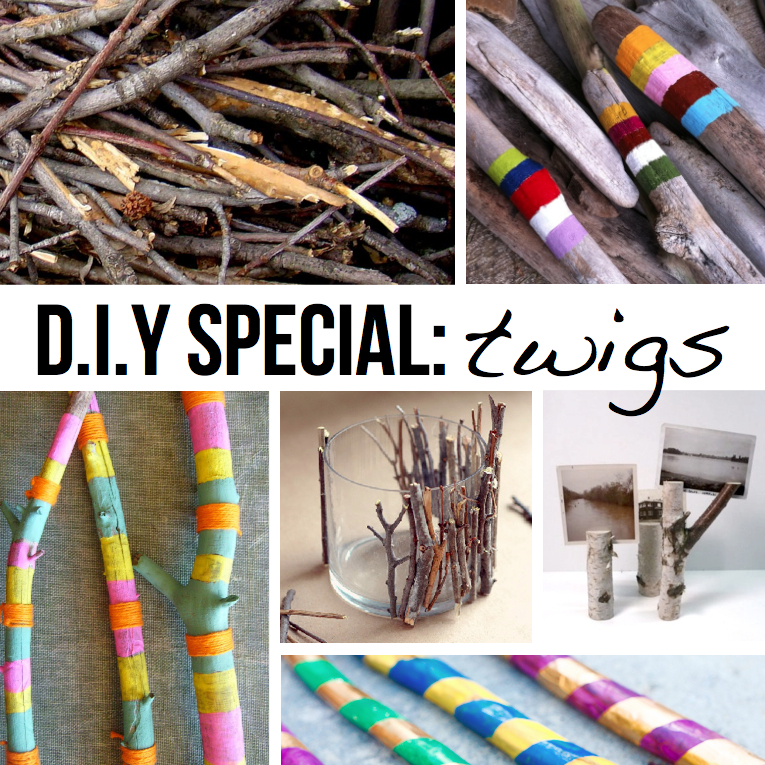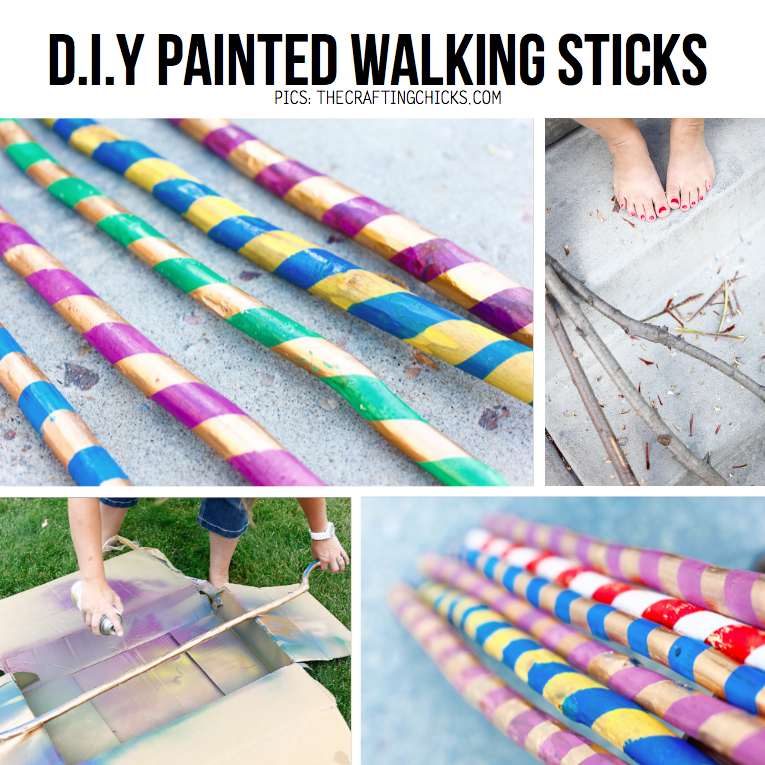 Crafty ensemble The Crafting Chicks made these very cool stripy walking sticks, DIY TUTORIAL, HERE!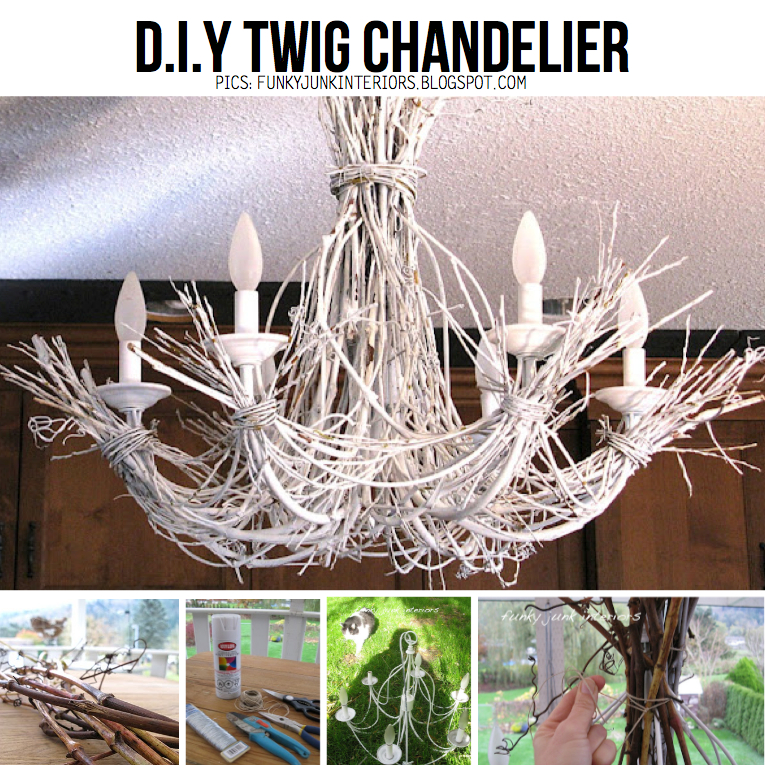 Twigs and a thrift store chandelier is a great DIY combo, check out an awesome DIY Twig Chandelier tutorial here
Twigs + Yarn = Sculptural eye candy! DIY TUTORIAL from Aesthetic Outburst, HERE!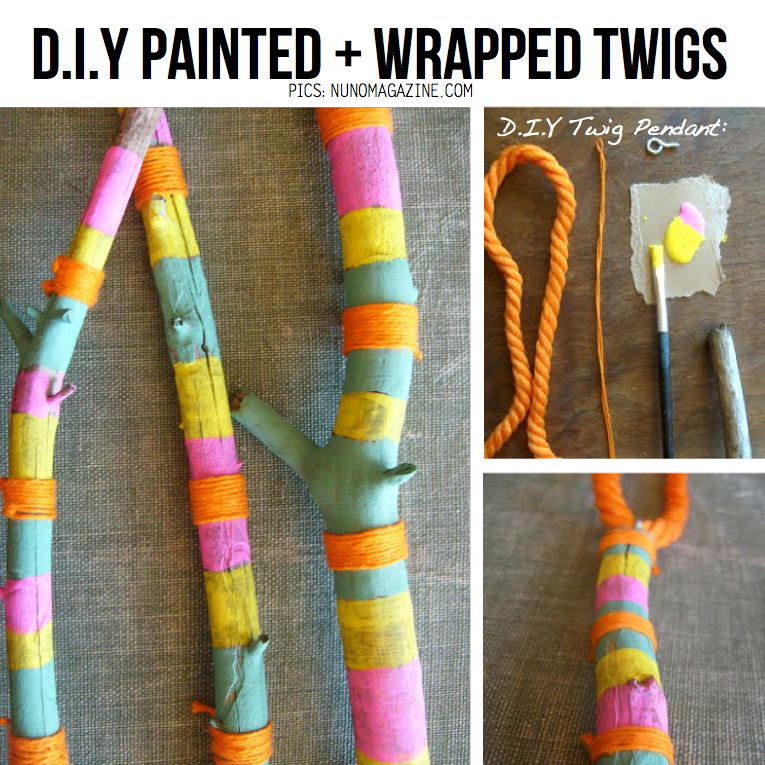 Can't choose between painting or wrapping your twigs? Go for both like Nuno Magazine did! (ps. they also made some cute mini twig pendants) check out the DIY Tutorial HERE
Twig + Frame Display
Got an old frame lying around the house? Give it a splash of paint and combine with woodsy twigs to create a great looking display (via here)
Chop Chop Stool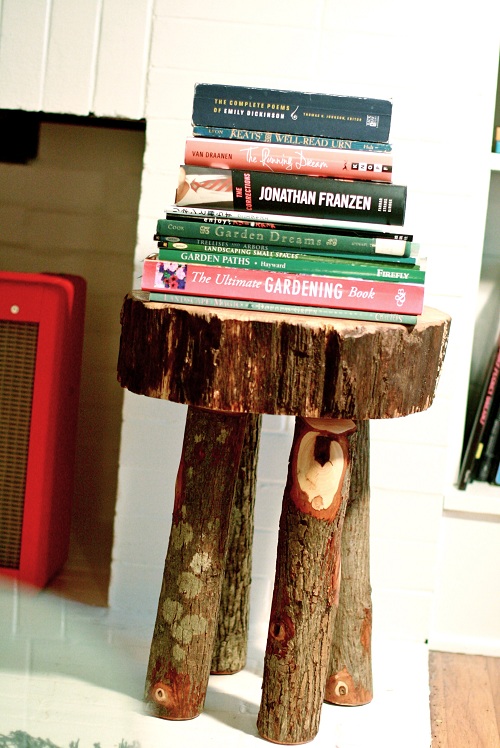 DIY Inspiration, via DesignMom.com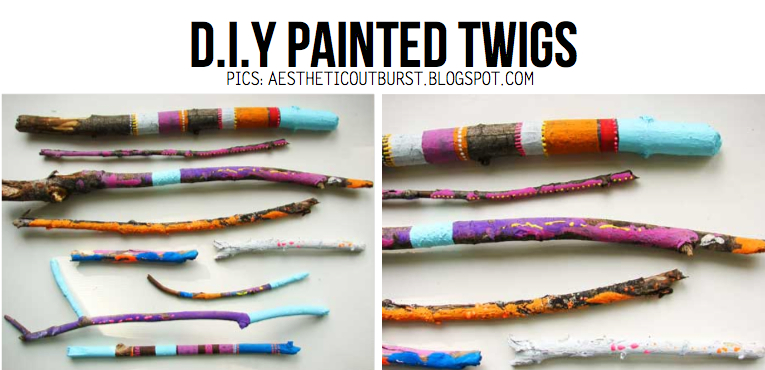 A dash of paint is all there's to it! These painted twigs was made by Abbey of awesome blog Aesthetic Outburst
Stripy Twigs
DIY Twig Candle Holder from Fossil.com, DIY TUTORIAL HERE!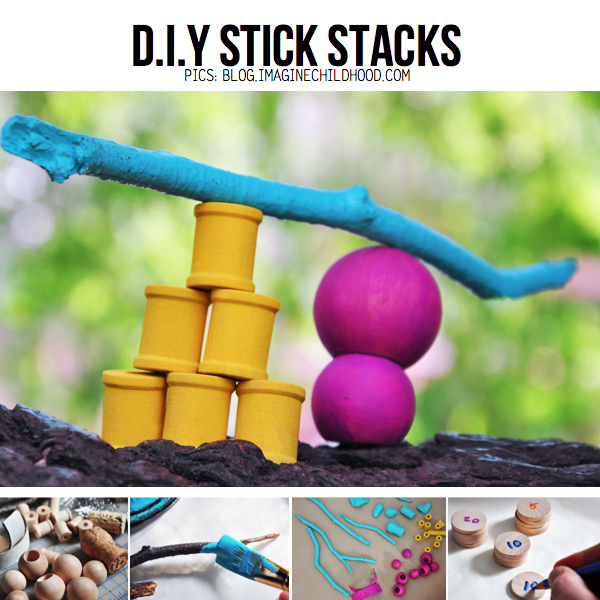 Why not make a game from twigs and odd bits lying around the house? DIY Tutorial from Imagine Childhood, HERE!
Twig Centerpiece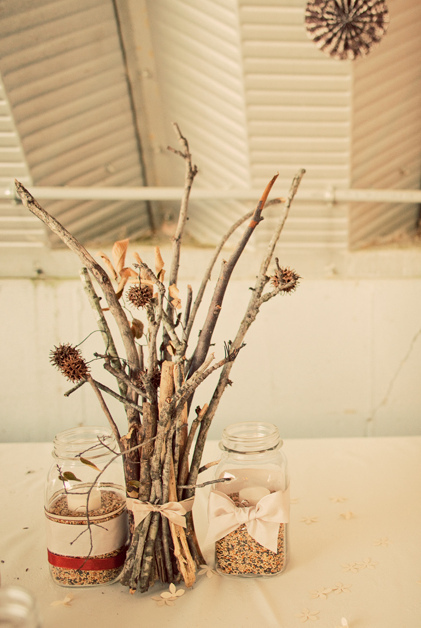 Twig Centerpiece DIY Idea via HERE
Bouquet of painted Twigs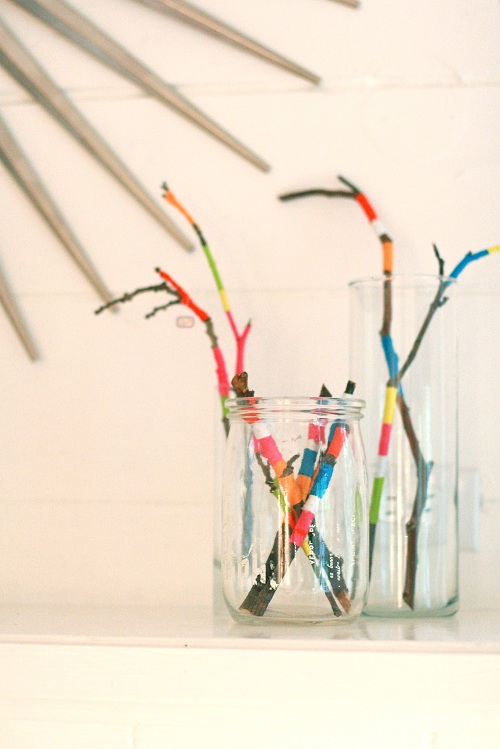 DIY Inspiration, via DesignMom.com
Dotty Twigs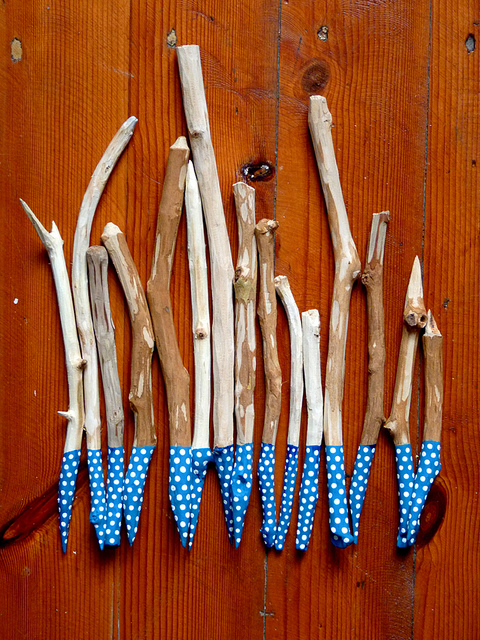 Photo by Alse Hirsute, via HERE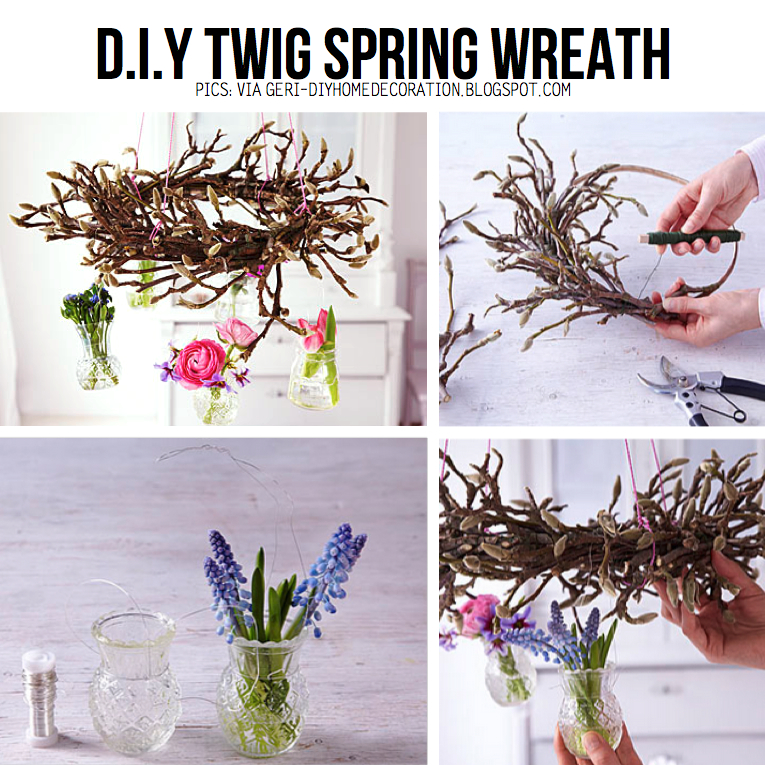 Greet Spring with a DIY Twig Wreath, TUTORIAL HERE!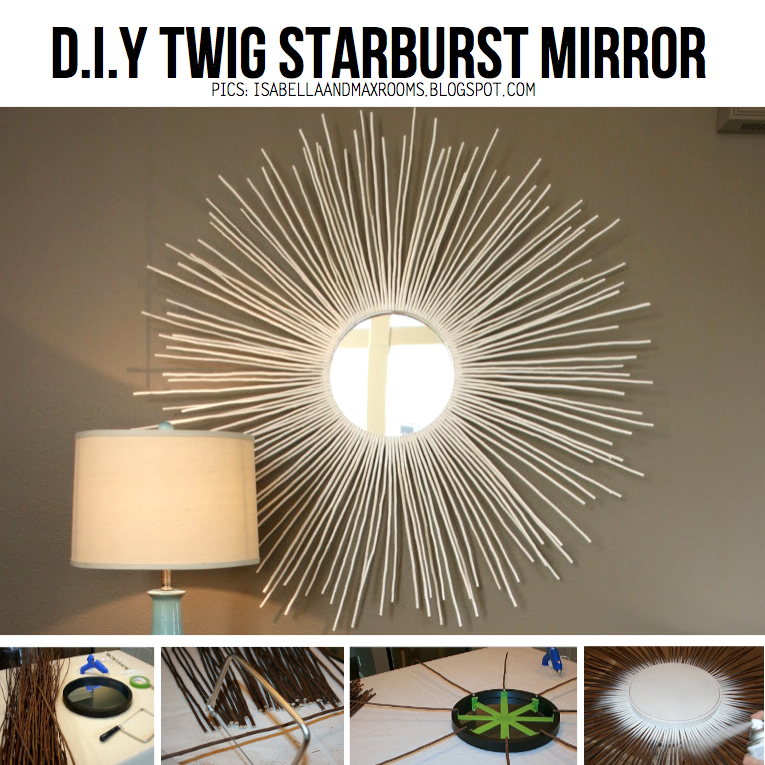 Awesome DIY Twig Starburst Mirror tutorial from Isabella & Max, HERE!
Twig Photo Display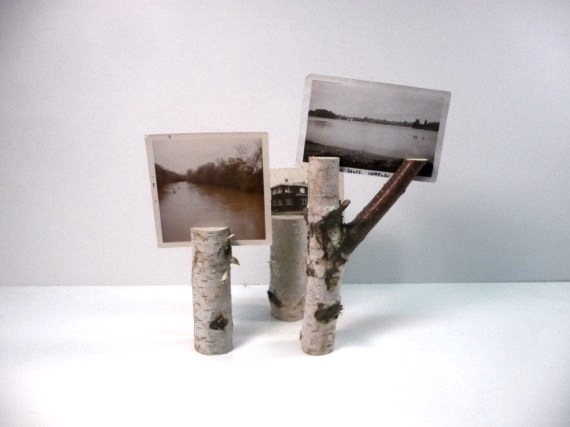 D.I.Y Twig Photo Display, via here
The original?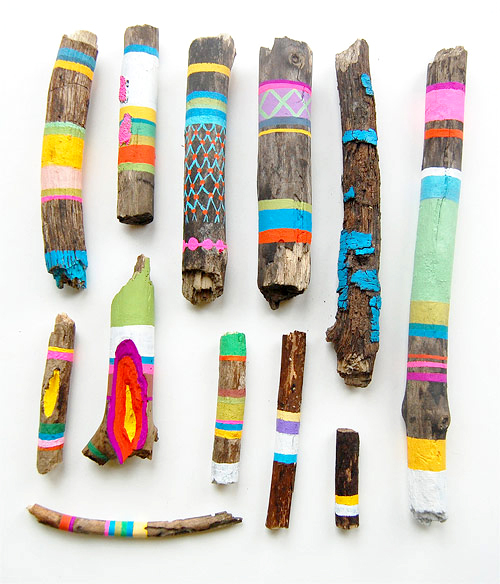 I wrote a post on the painted sticks by Ginette Lapalme a while back, here lovely creations seem to have triggered a storm of twig mania, so she deserves some trendsetter credit!
Good Luck Hacking!
Easter celebrates rebirth, so what better way to celebrate than to inject new life into the often overlooked Easter leftovers; the egg cartons? This post proudly presents 10+ D.I.Y Egg Carton hacks from around the blogosphere. First out in the Egg Carton D.I.Y round-up are the awesome egg carton stools by Andrew Wagner & Jen Turner. A great article (by the designer himself, former editor of the fantastic but now defunct ReadyMade magazine) tells the interesting story of their making, read it here.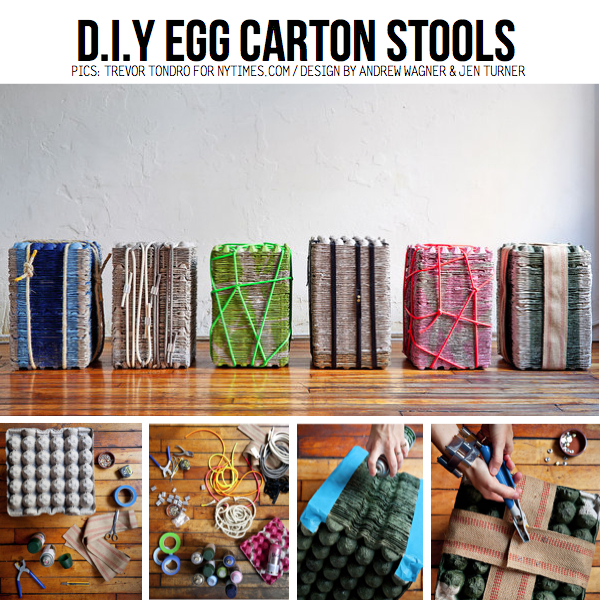 Each stool consists of a stack of 60 36-piece egg trays each, which are given a stripy look from using masking tape and spray painting them army green and various shades of blue. They're held together with a variety of burlap strips and sisal rope.
DIY Egg Carton Stools by Andrew Wagner & Jen Turner, TUTORIAL HERE!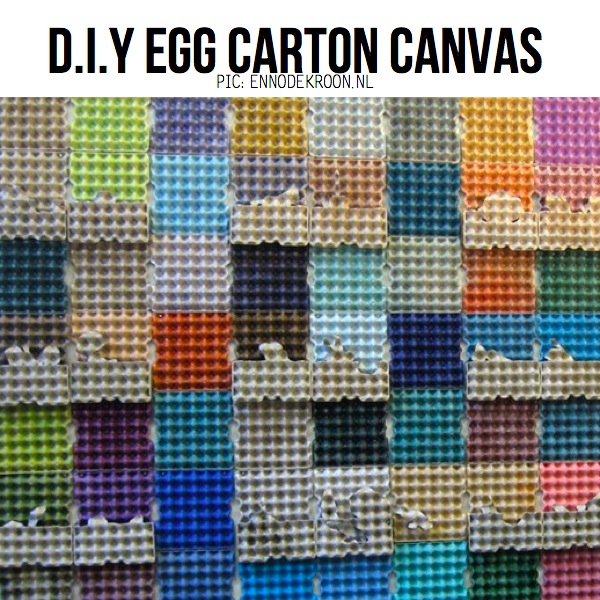 Egg Carton has inherent sculptural qualities, so use them canvas like Dutch EggCubism artist

Enno De Kroon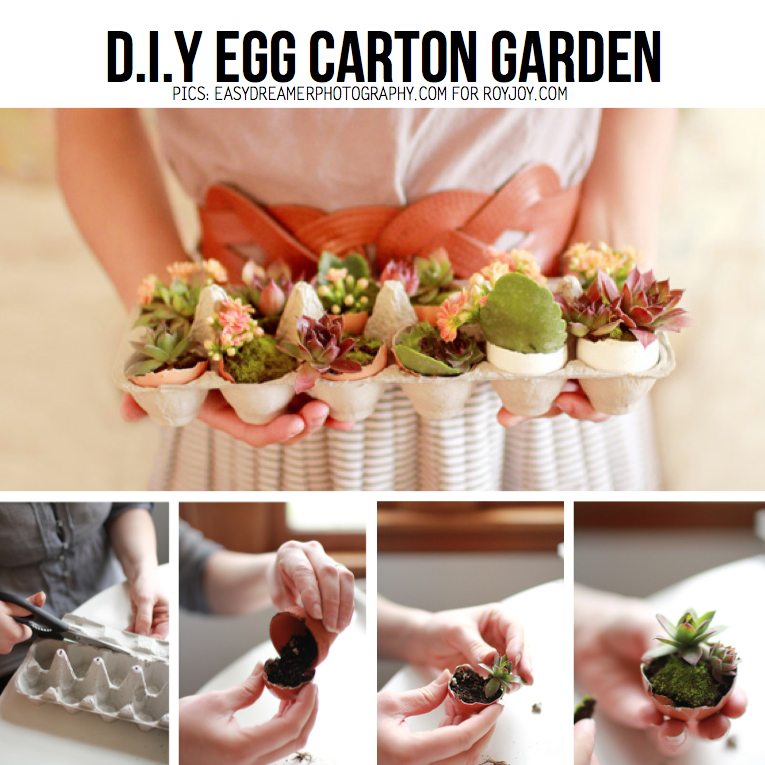 The Egg Carton Garden tutorial from
RoyJoy
is stunning yet super cool, go check it out!
DIY Egg Carton Garden from RoyJoy.com, TUTORIAL HERE!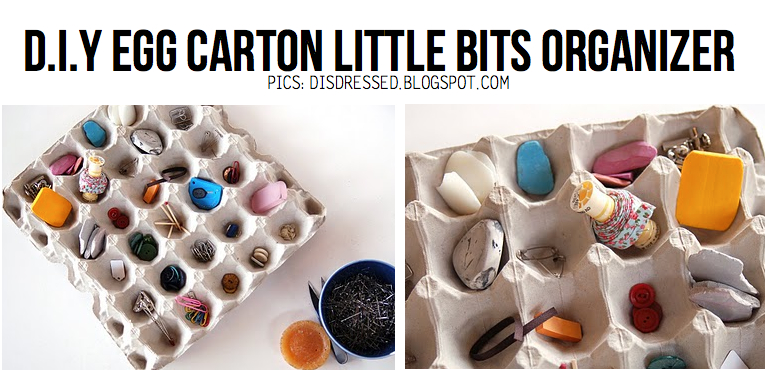 The small compartments in an egg carton makes them ideal for organizing small bits, like crayons, paper clips etc. A lot of people also use them to organize and store
Christmas ornaments
and
golf balls
, super clever don't you think?
DIY Egg Carton Little Bits Organizer from Disdressed.blogspot.com
The Egg Carton Piggy Bank, awesome super cute idea and great execution in this tutorial:
DIY Egg Carton Piggy Bank from 'In The Little Red House'!
Hacky designer
Victor Vetterlein
uses the pulp from 4 egg cartons to make a
"Trash me" lamp,
which is then molded into 2 symmetric parts and joint together after some easy peasy wiring. The lamp can be quickly dissembled and the parts reused or recycled back into the trash to be born again as something new (ps. learn more about
how to mold egg carton pulp here
)
Victor Vetterlein "Trash me" lamp, read more here
Simply pretty & super clever, Egg carton and vintage button flowers!
DIY Egg Carton Flowers from IntimateWeddings.com, TUTORIAL HERE!
 This design would look great as a pendant. Just add a dash of spray paint in a color of your choice and your set!
DIY Egg Carton Cuboctahedron from MakeZine, TUTORIAL HERE!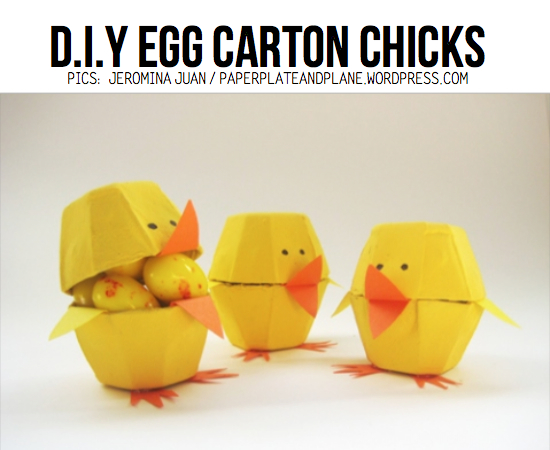 A great tutorial by blogger Jeromina awaits you here:
DIY Egg Carton Chicks, awesome TUTORIAL HERE!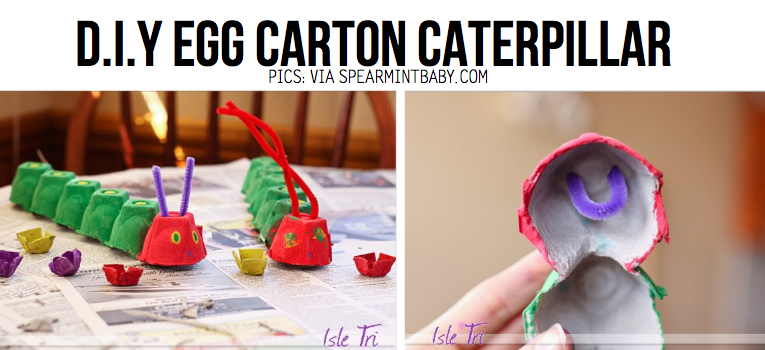 The Egg carton caterpillar is a easy peasy & fun recycling DIY to do with kids,
via here
Celebrate spring by making a Egg carton Flower Pendant Light, get the tutorial here:
DIY Egg Carton Flower Pendant from Addicted2Decorating, TUTORIAL HERE!
 Why stop at the small stuff when you can build your own 'Eggo' house?
via

Recyclart
With that round-up I hope you'll feel prepared for some fun-loving hacking this holiday!
Good Luck Hacking!
They say the history of scribbles started about 42000 years ago, in a Neanderthal cave in Spain. Since then, scribbles and graffiti (from the Italian word graffiato, "scratched") has made its way via the caves in Lasceaux, the ancient Roman empire, the art world (with art stars like Jean Michel Basquiat) into our day an age. Still, graffiti has been very much a street phenomenon. That is..until now. This post gathers examples of Graffiti @ Home (a surprisingly rare phenomenon given it's long history). Seen together down here, the graffiti decor examples may seem a bit overwhelming (you'd have to be really into graffiti to go for the full-blown tip-to-toe look). If you just feel like dipping your toes into this style, a dash of D.I.Y graffiti on a sidetable or a chair will suffice to add that spark of that devil-may-care attitude also known as rock'n'roll….

Graffiti Sofas
The awesome graffiti sofa is from the (N.Y.C, East Village) house of Pamela Bell, one of four founding partners of the Kate Spade brand. PS. The elegant shape of the sofa makes the graffiti trick considerably easier to pull off than with your ordinary IKEA one…
here's another Graffiti sofa example, this time with just a painted back
Mirror Scribbles
Some scribbles on a mirror adds instant poetic flair. Go for some sloppy handwriting or kiddie style scribbles to re-create the look, contrast with a gilded frame mirror (Ps. A simple rule: The more lush the frame, The more sloppy handwriting you can get away with…)
below, a more edgy version of scribbles on mirrors…
Graffiti Wardrobes
Given the contemporary fad for crisp & minimal interiors, old chunky wooden wardrobes cost next to nothing in thrift stores. Painting them and adding some drippy paint or graffiti will inject some instant Wow-factor.
Yellow Wardrobe via here & Black/White Wardrobe via here
Wall scribbles
There's a fine line between scribbly cool and scibbly crazy…Here are a couple of examples I think pulls it off. On the left are the D.I.Y wallpaper from street artist Jon Burgerman.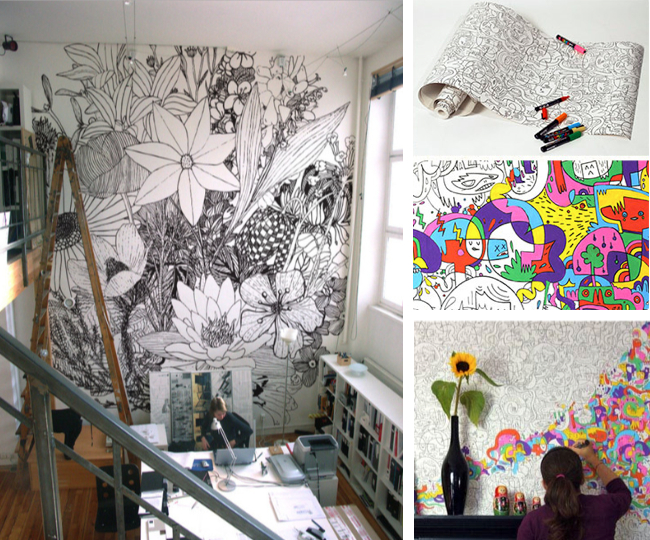 Big pic left via here / Right pics via Jon Burgerman, here
Oversized scribbles are also an option, like in this pic, spotted over here
Scribbles on upholstered chair
Scribbles on wooden chairs
Scribble Bathroom Decor
This Graffiti bathroom sink wall was written backwards and can be read using the large mirror on the back of the door.
Graffiti Lamp Shades
Graffiti Lamp shades is probably the most D.I.Y friendly idea in this round-up. Just grab a white IKEA shade and scribble away!
The last example is over way over the D.I.Y top, but I figured "heck, I'll include it anyway…"
Graffiti (Race Track) room
Japansese duo/"art unit" Paramodel (formed in 2001 by Yusuke Nakano and Yasuhiko Hayashi). The duo name comes from the combination of the words, "Paradise" and "model", and the fusion of these two concepts is essentially the launching point of their creations, in which race track toy parts are used to create graffiti like wall sculptures…read more here.
Now, with those ideas in the back of your head I hope you'll find yourself inspired to get hacky with some Graffiti innovation of your own…
Good Luck Hacking!
I think copper is really cool, it's one of those darling materials of mine. When browsing at my local hardwear store find myself admiring the shiny copper pipe, having that brief moment in the spotlight before disappearing into anonymous plumbing infrastructure. I've always had a weak spot for neon too. So, It's perhaps not that strange that I recently felt a compelling need for a match-making D.I.Y project which acquainted these two darlings of mine with each other. Some experimentation later and I ended up with some Copper & Neon love children: The D.I.Y Chunky Copper Neon Bracelets.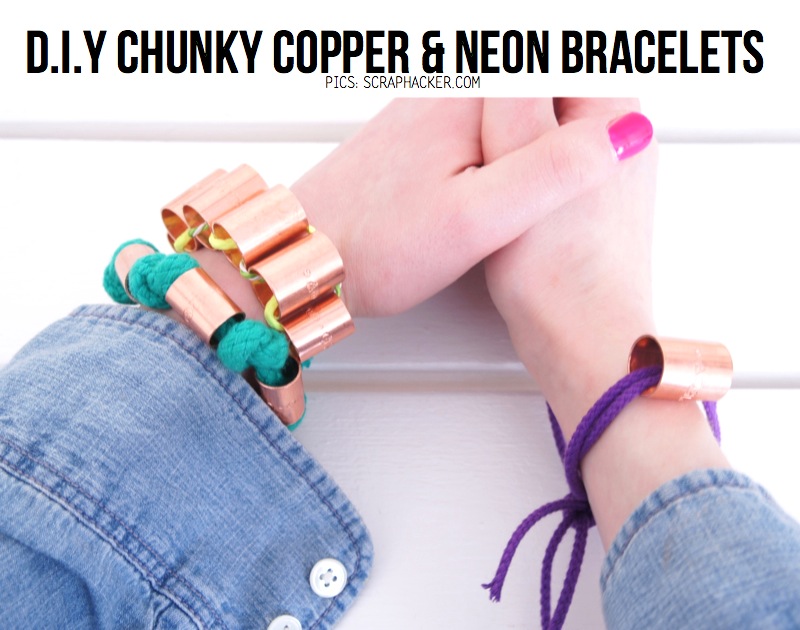 Funnily enough, a while after having completed my own D.I.Y, I stumbled across an extremely similar design idea by Matthew Williamson, and with a little more attention to detail you may well score a look similar to the awesome Tubular Bracelets (from S/S 2012 collection, priced at £140 and currently sold out). But for this D.I.Y tutorial you'll have to settle with my version…
What you need to D.I.Y
The hack is pretty straightforward, so I won't bore you with detail. Just make sure you stack up on some neon rope or ribbon and some copper tube bits from the hardwear store. In addition to that you'll need some scissors and tape.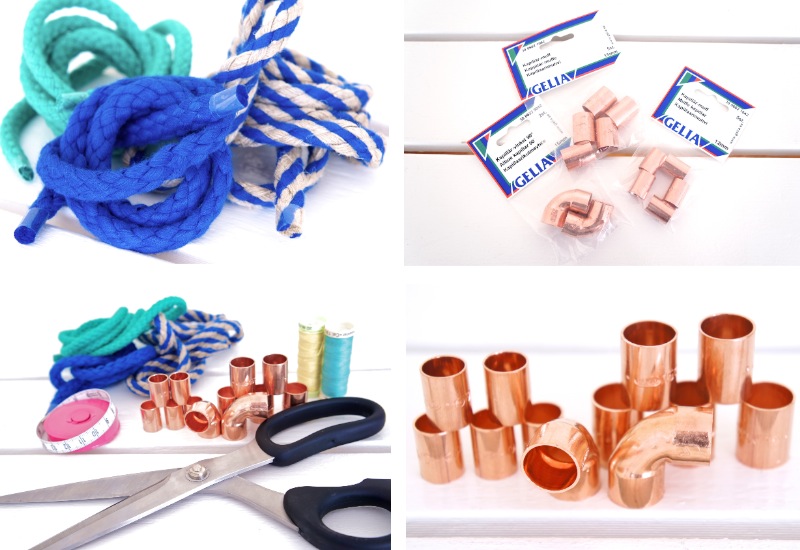 For the making process, I think you can derive the steps from the pics! I two different illustrated tutorials, each featuring one design idea each. The first one uses neon cord: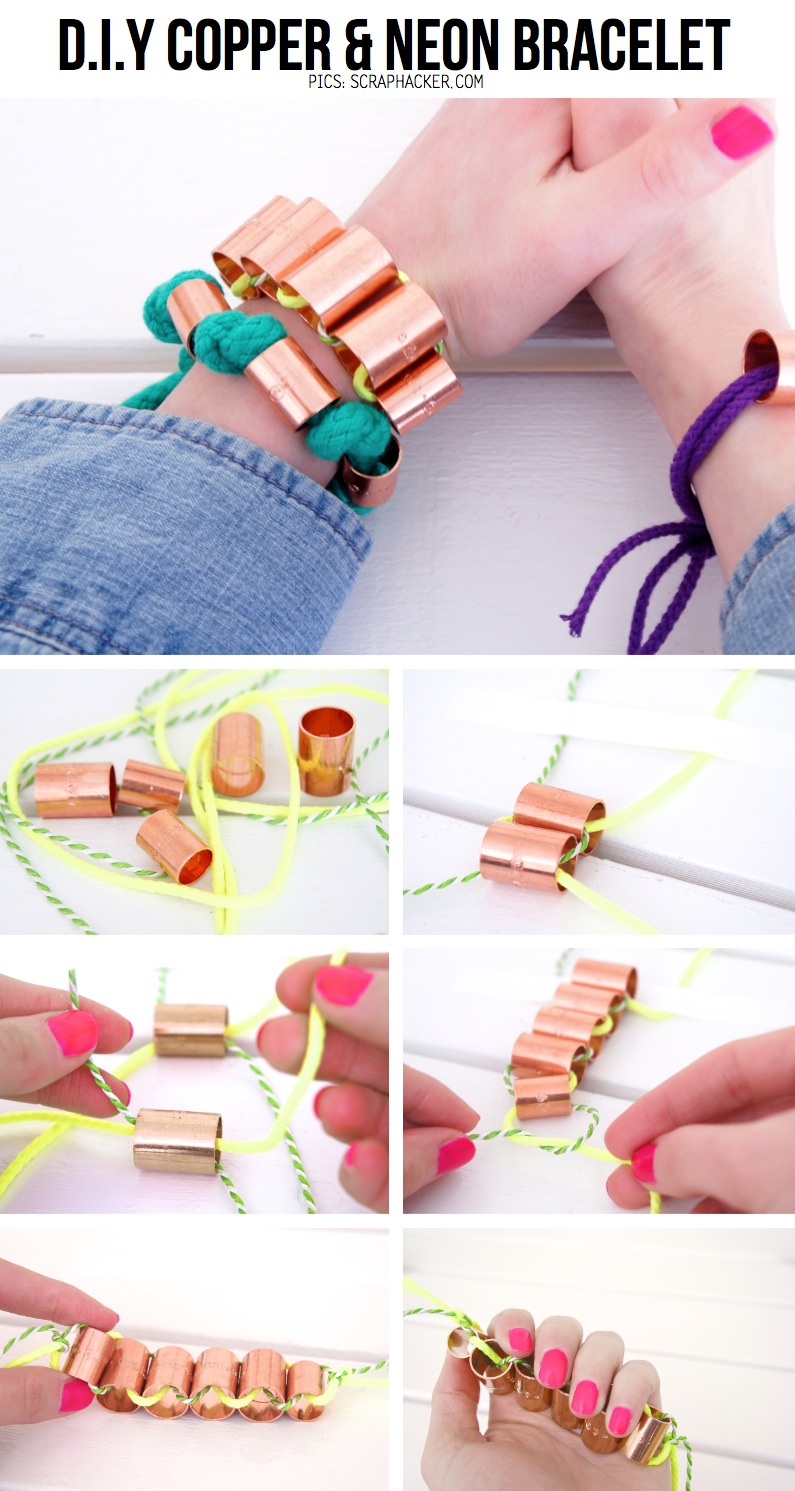 Another D.I.Y idea is simply using chunky rope and taking turns between basic knots and the copper bits, as seen below:
That's all for now…
Good Luck Hacking!
How do you take your eggs? Today's post serves a delightful dish of 10+ hacky Easy Easter DIY ideas brought to you from the blogosphere. The selection features a range of doable DIY egg hacks with Neon Dip Dyed Eggs, Chocolate Birds' Nests, a ready-to-download-and-print Easter Bunny Garland + lots of other awesome ideas to have up your crafty sleeve when the Easter bunny comes knocking! Link to tutorials under each pic – Have fun!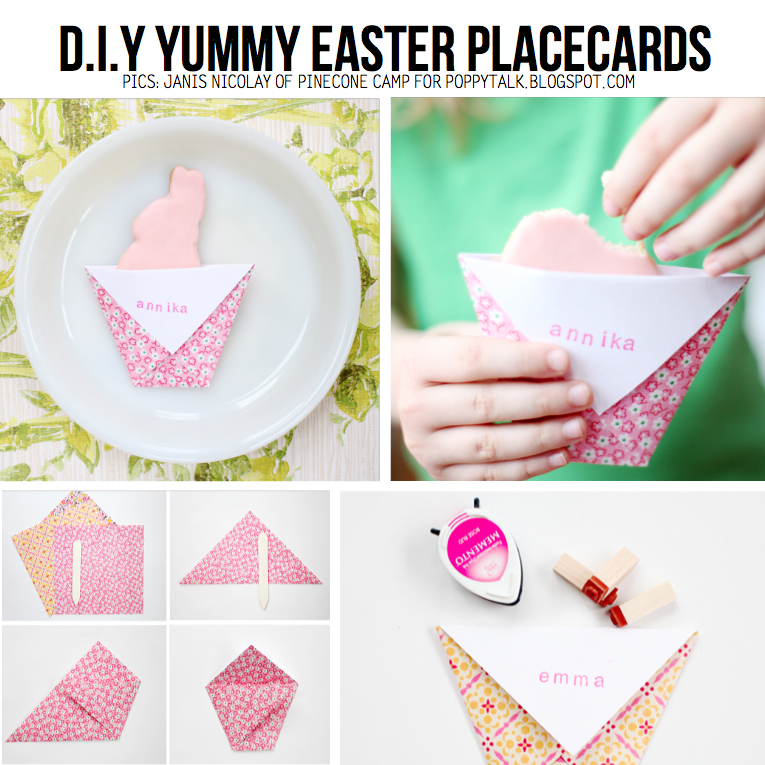 DIY Yummy Easter Placecards by Janis Nicolay of Pinecone Camp for PoppyTalk, TUTORIAL HERE!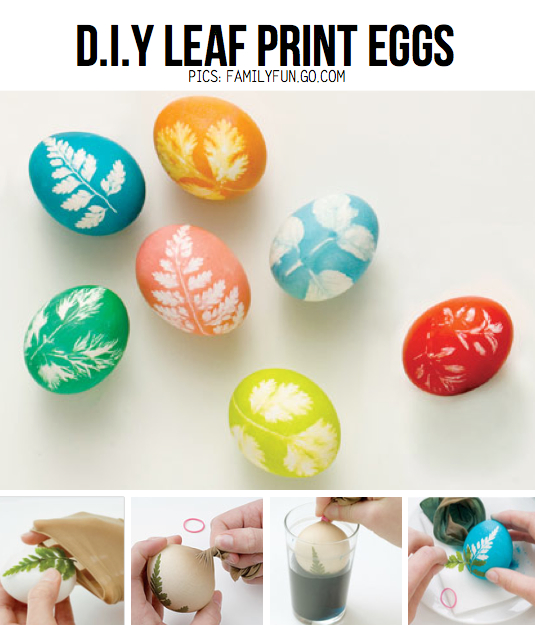 DIY Leaf Print Eggs from Disney Family fun, TUTORIAL HERE!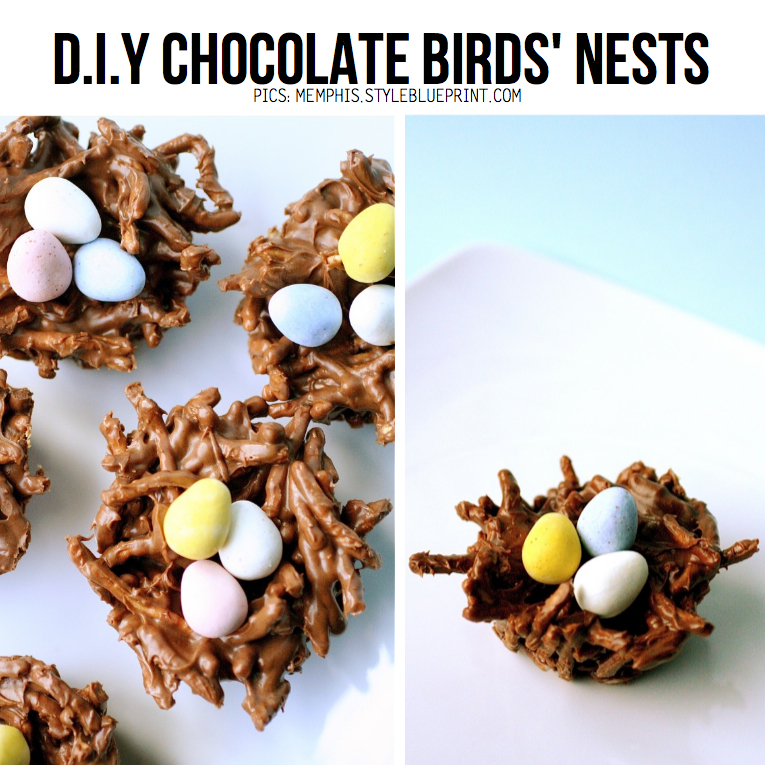 DIY Chocolate Birds' nests from 'The Curvy Carrot' TUTORIAL HERE!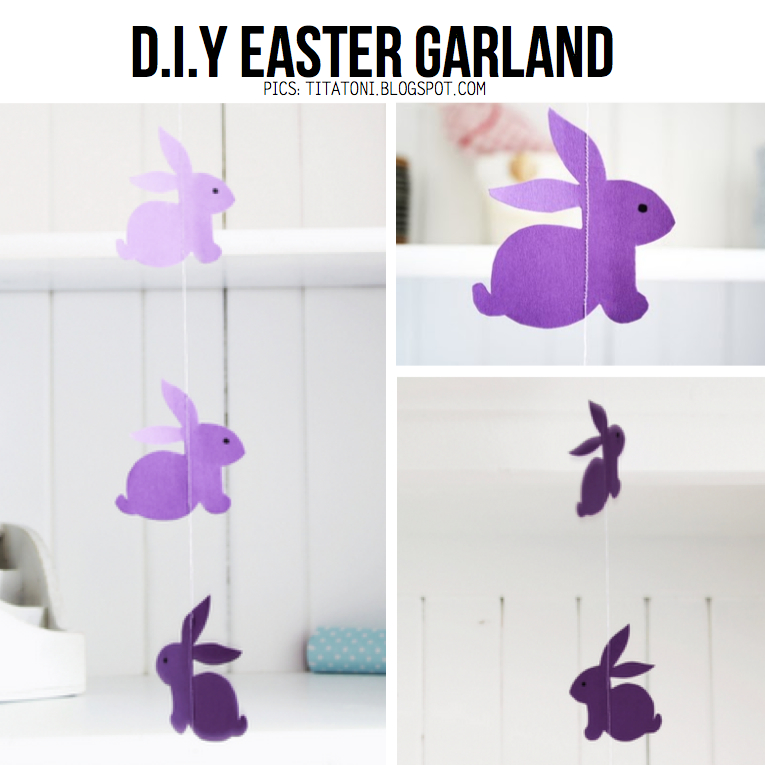 DIY Easter Garland, download printable rabbits here!
DIY Secret Message Egg from PoppyTalk, TUTORIAL HERE!
DIY Neon Dip Dye Eggs from OhJoy, TUTORIAL HERE!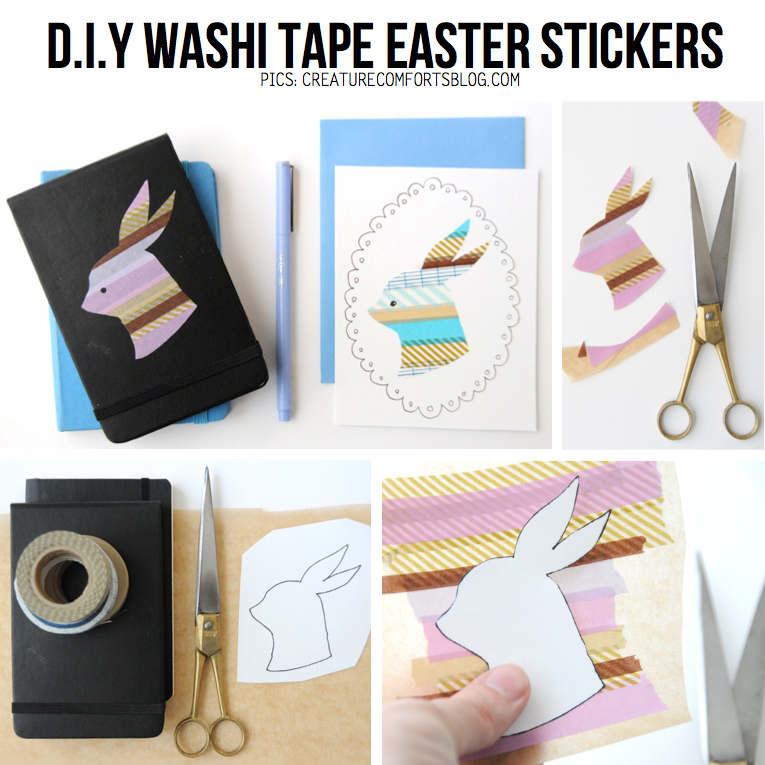 DIY Washi Tape Easter Stickers from Creatures of Comfort,  TUTORIAL HERE!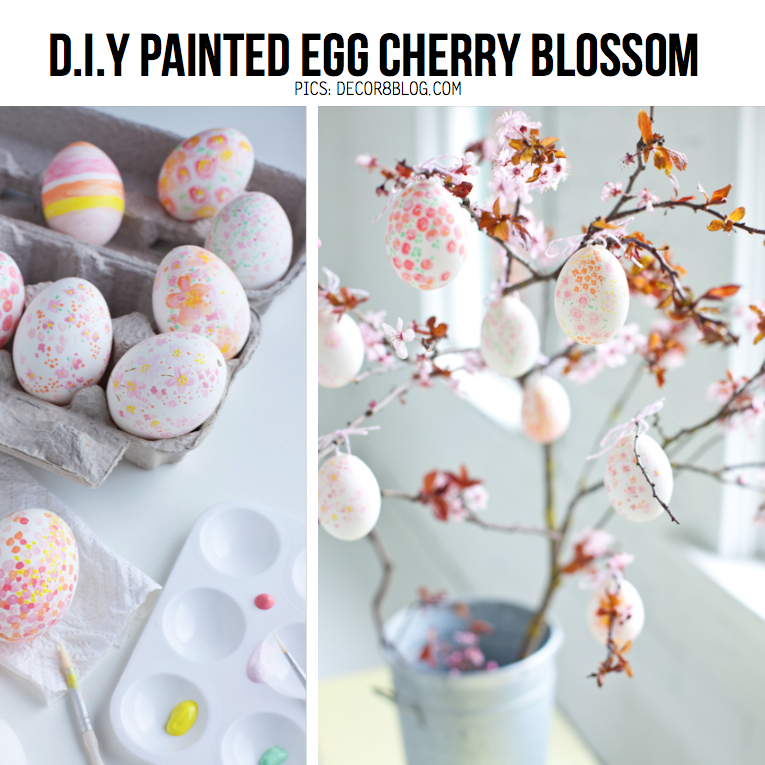 DIY Egg & Cherry Blossom from Decor8, TUTORIAL HERE!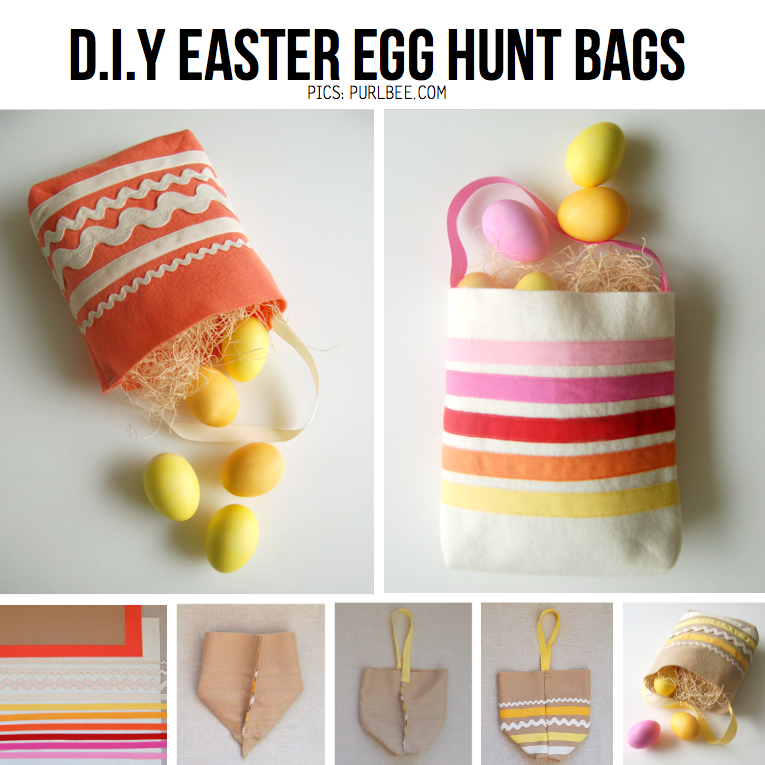 DIY Easter Egg Hunt Bags from Purlbee, TUTORIAL HERE!
And topping things off…some more great Easter DIY ideas:
Minimalistic Easter Decor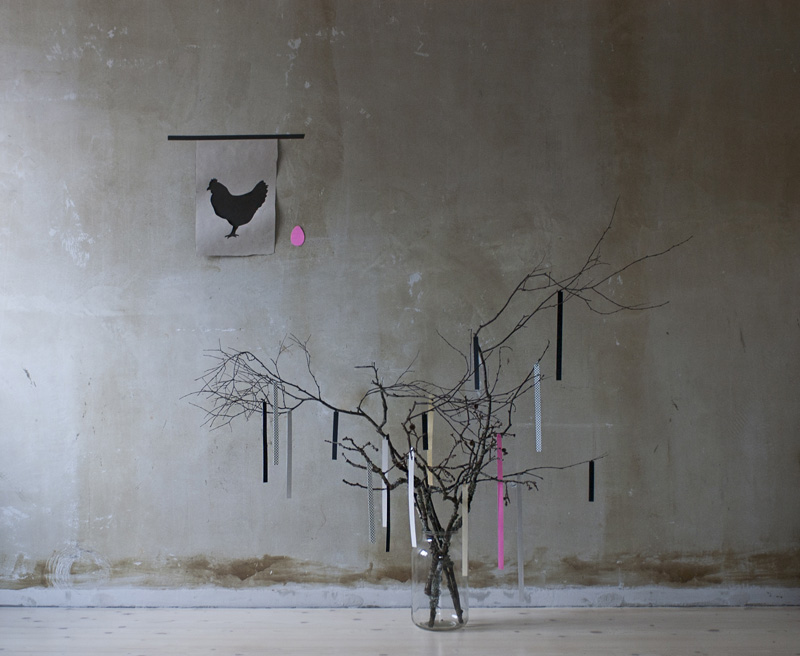 via It's A House
CMYK Eggs
Egg Planters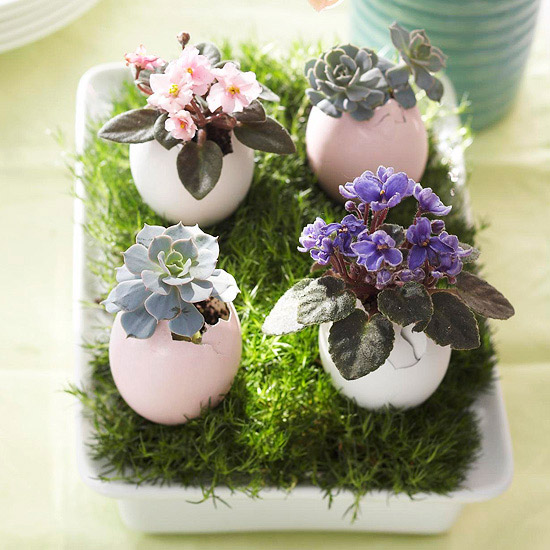 Egg Planters, via here
Black & White Painted Eggs
Stormy Afternoon via OneRedFox.blogspot.com
Natural Dye Eggs
Tattooed Eggs
Wishing you a hacky Easter Holiday!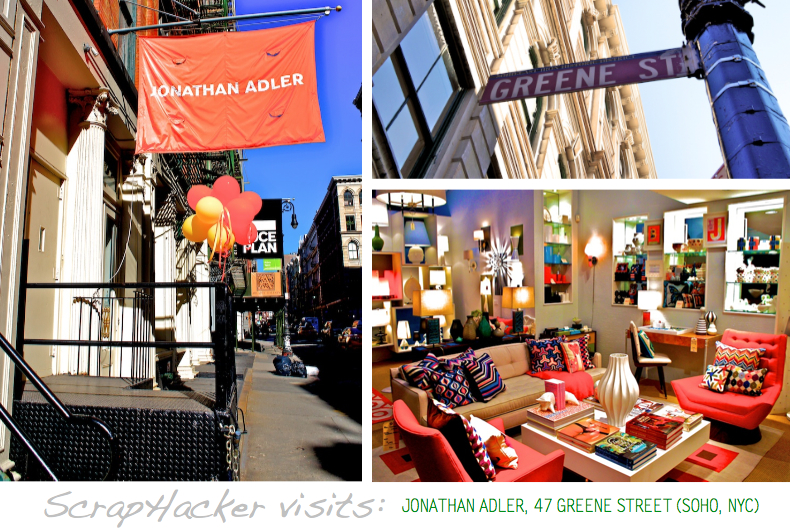 Today I'm happy to share some of my snapshots from interior designer Jonathan Adler's N.Y.C Soho Store (47, Greene Street). Adlers signature bright'n'quirky "Happy Chic" style might not appeal to all of you… However,  I think the 10 DIY décor ideas I have extracted from from my snaps can be tweaked into suiting your own personal style…so here goes:
Quirky pillow overload
D.I.Y TakeAway 1: Quirky pillows are everywhere in the Adler store. Thematic unity holds it all together, like the animal theme spotted in the sofa here or the geometric theme in the pic further down. This is a very doable D.I.Y Idea, just pay some attention when curating your stash of pillows…


Bold and bright lamp bases
D.I.Y TakeAway 2:
Add instant Wow-factor by spray painting an old set of lamp bases bright yellow.
(ps…D.I.Y Takeaway 3:
Let the quirky starburst mirror inspire some D.I.Y action too)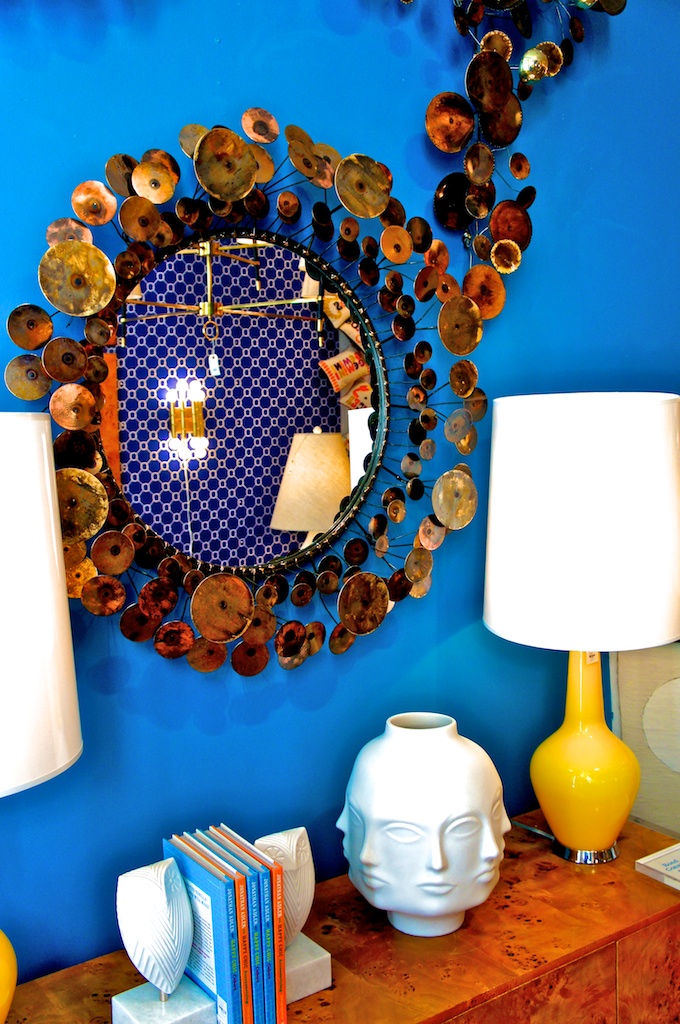 Monochrome unity
D.I.Y Takeaway 4: A grouped arrangement like the one on the table in the picture looks cool. It's a doable D.I.Y idea, just head out to get some matte white spray paint and grab some un-loved odd old pieces of china from the bottom of that box in the attic or from the forgotten corner in the thrift store. Items with great tactile surface qualities like a "studded" or a wavy feel (see the pic for examples) will look awesome with a coat of spray paint.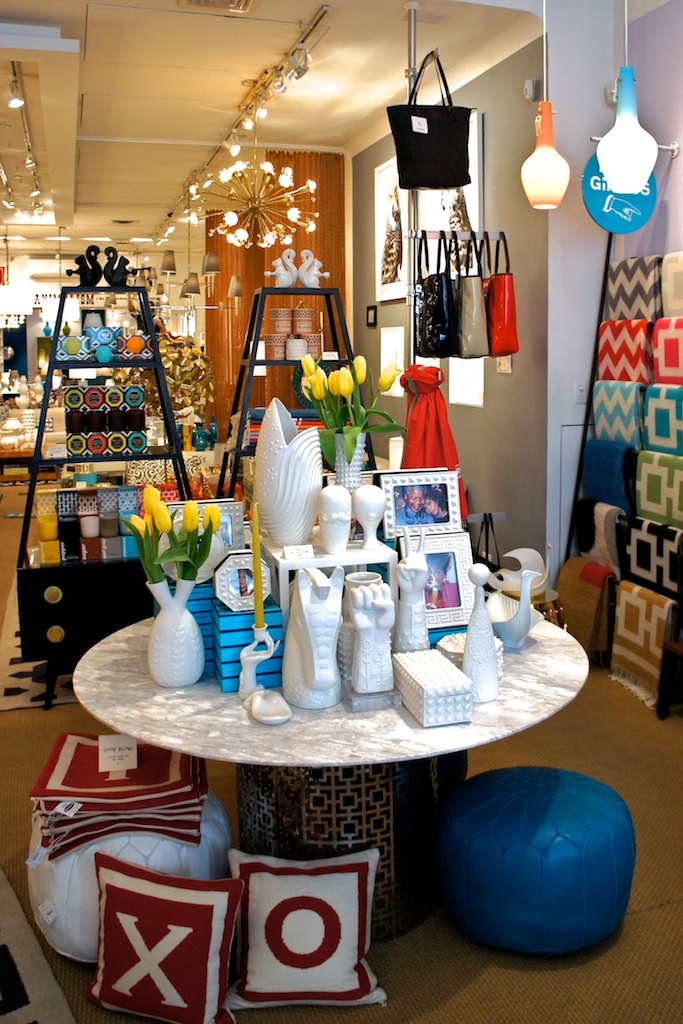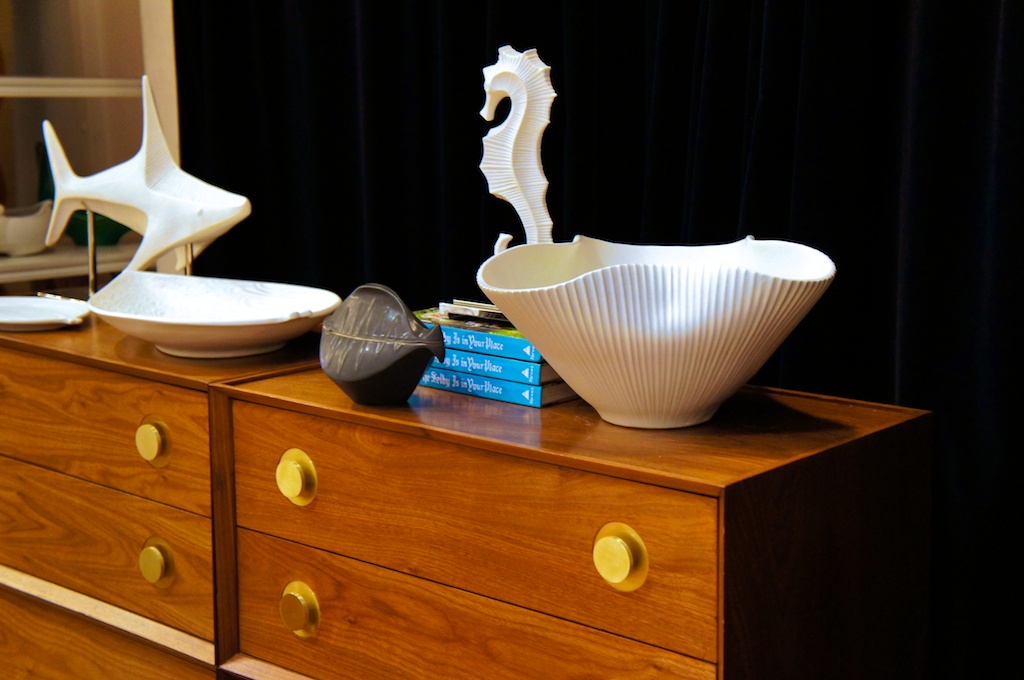 Abstract art wall
D.I.Y TakeAway 5: One wall in the store features a gallery wall with small abstract paintings hung together (with the circle as the common graphic denominator). This is a doable D.I.Y idea, just remember to keep a common element, stripes, dots or perhaps triangles. Grab paint and paint 10 pictures onto whatever paper or wood you've got lying around the house. When you're done, group the pics together and make it pop with a mirror in the same "shape family".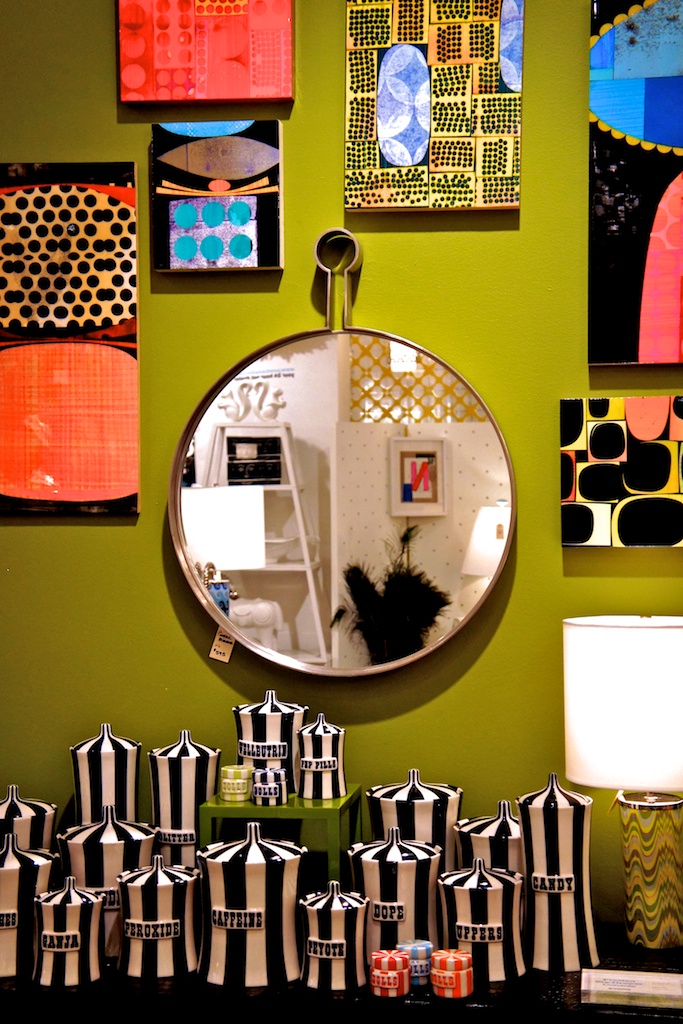 Stripy jars
D.I.Y TakeAway 6: The boldly striped jars are supercool. What's cool is that they're many and that they share a strong graphic element. The shape is hard to mimic, but the main concept is an easy peasy DIY idea. I'd grab a 10-15 glass jars (or tin cans) and re-create the look using masking tape (to get "clean lines") and black and white glass paint.
Eclectic coffee table mix
D.I.Y Takeaway 7: The sculptural arrangement for the coffee table is held together by the matte white finish. This is all about the D.I.Y takeaway No 4, monochrome. So grab that matte spray paint and remake an old vase an book stands into contemporary pieces of décor.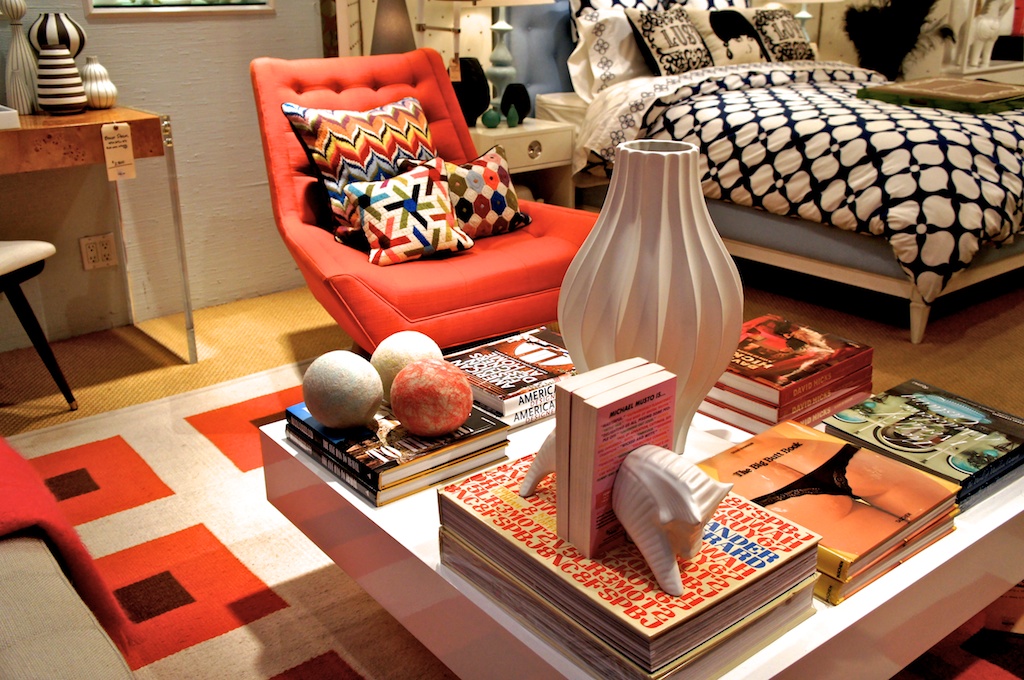 Go for gold
D.I.Y Takeaway 8: While you're getting some white spray paint, get some gold too!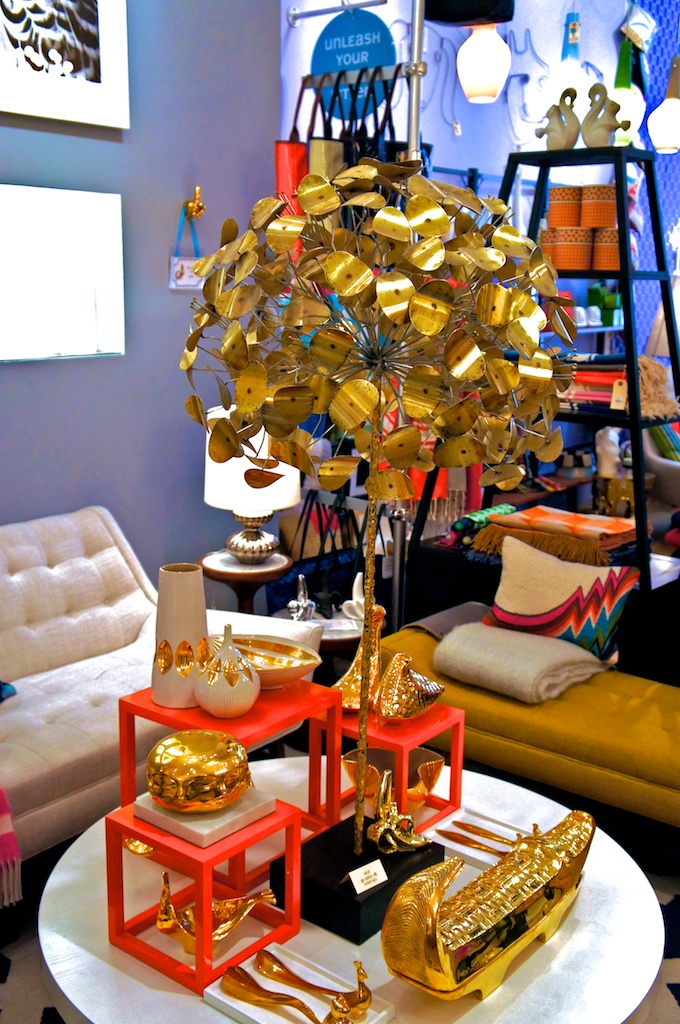 Cross-stitched souvenir pillows
D.I.Y Takeaway 9: The cross-stitched "souvenir" pillows are practically begging for some DIY action. You don't necessarily have to go for the same jet-set destination theme, just find your own theme and stick to it.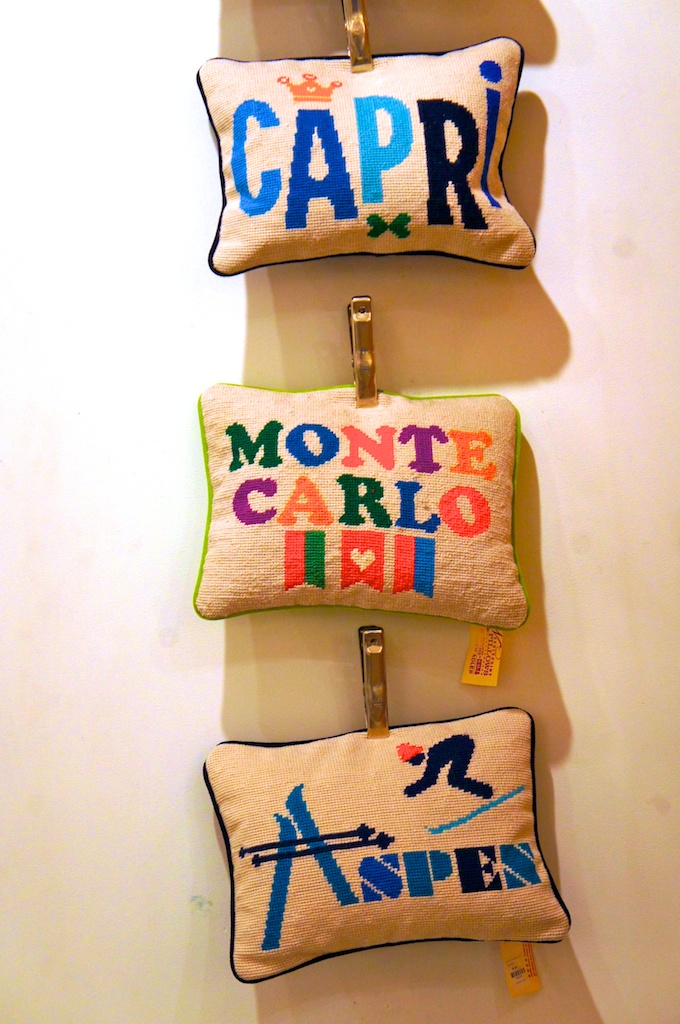 Spiky starburst mirror
D.I.Y Takeaway 10: DIY starburst mirrors are all over the DIY blogosphere. Let the spiky Jonathan Adler version inspire some DIY action, a great DIY Starburst Mirror Tutorial is available over HERE
    Like the 'Happy Chic' style? Jonathan Adler's inspiring books comes highly recommended!
Visit Jonathan Adler in NYC
Today is the day when electric lights go out over the world during Earth hour. So I figured I'd gather some hacky D.I.Y Candle Ideas from crafty corners of the blogosphere. I found 5 awesome ideas where old-school candlelight meets new-school creativity, involving everything from plastic dinosaur toys to satsumas. Links to awesome D.I.Y tutorials under each pic – Enjoy!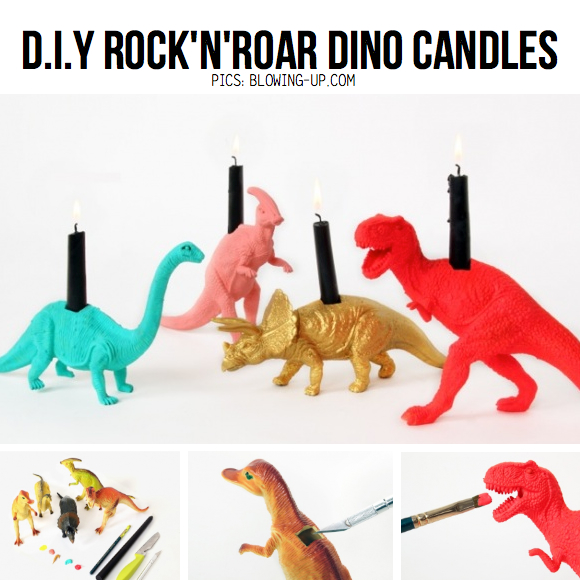 D.I.Y TUTORIAL FROM BLOVING-UP.COM, HERE!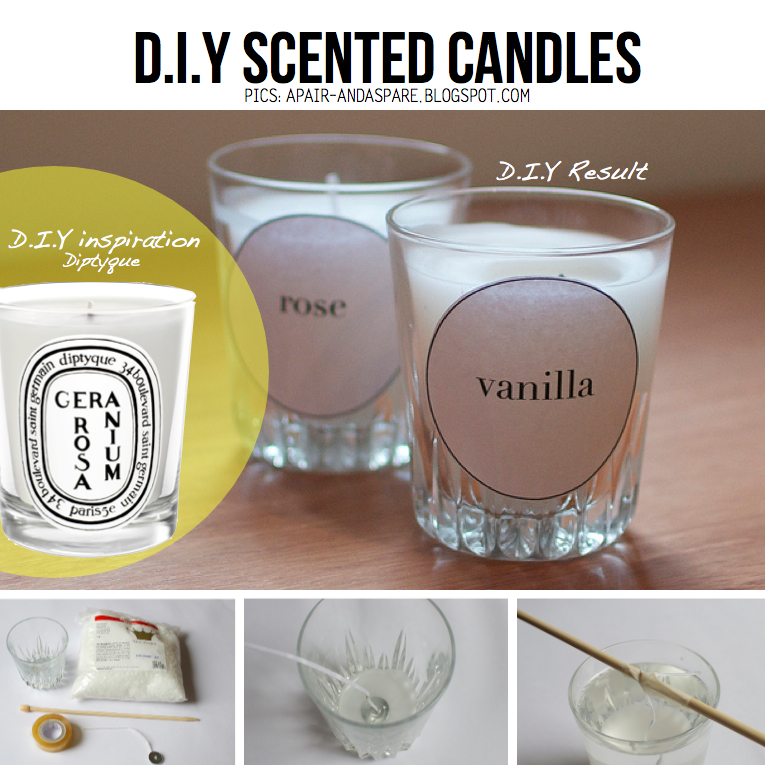 D.I.Y TUTORIAL, SCENTED CANDLES FROM A PAIR & A SPARE, HERE!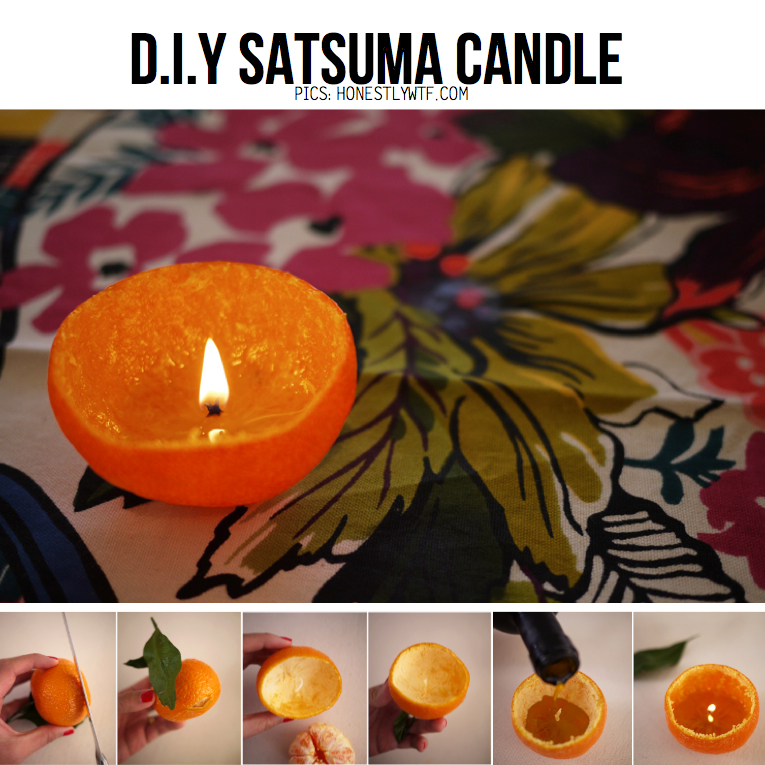 D.I.Y SATSUMA CANDLE FROM HONESTLY WTF – TUTORIAL HERE!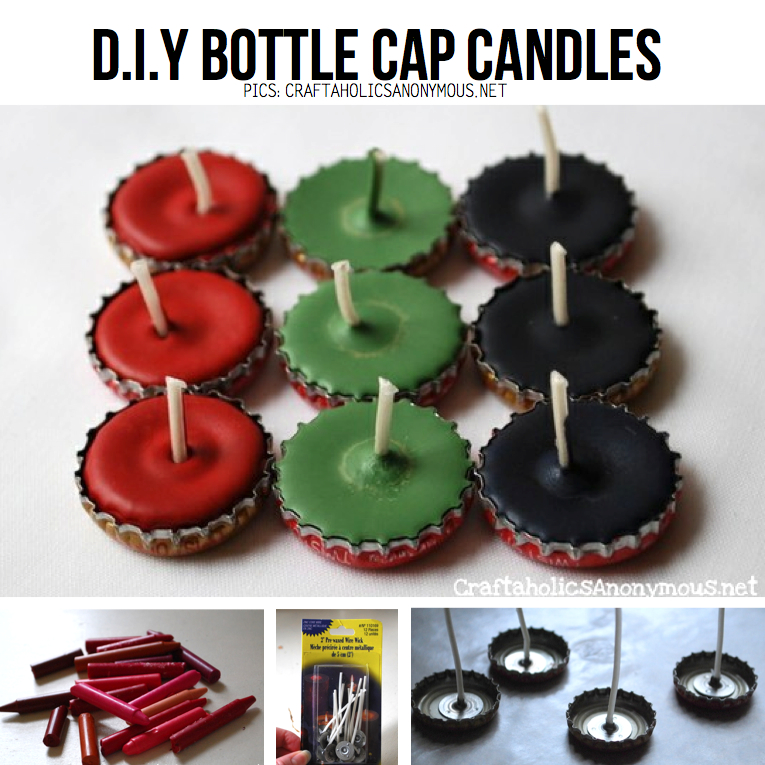 D.I.Y TUTORIAL FROM CRAFTAHOLICS ANONYMOUS, HERE!
D.I.Y TEACUP TUTORIAL FROM MEGPEROTTI.COM, HERE!
Tea Cup candle pic in collage via HERE
Good Luck Hacking!
Get crafty with plastic bags! Today's post explores DIY Plastic Bag Craft, a fusion of traditional craft techniques like embroidery, crochet and braiding with the everyday plastic grocery store bag. I've gathered a pick of 6 awesome ideas to get your hacker juices flowing…First out are the awesome embroidered grocery bags by artist Josh Blackwell. They might not be very practical, but they're insanely inspirational nevertheless. I can really envision Josh's pretty embroidery patterns working well on regular (textile) totes as well, can't you?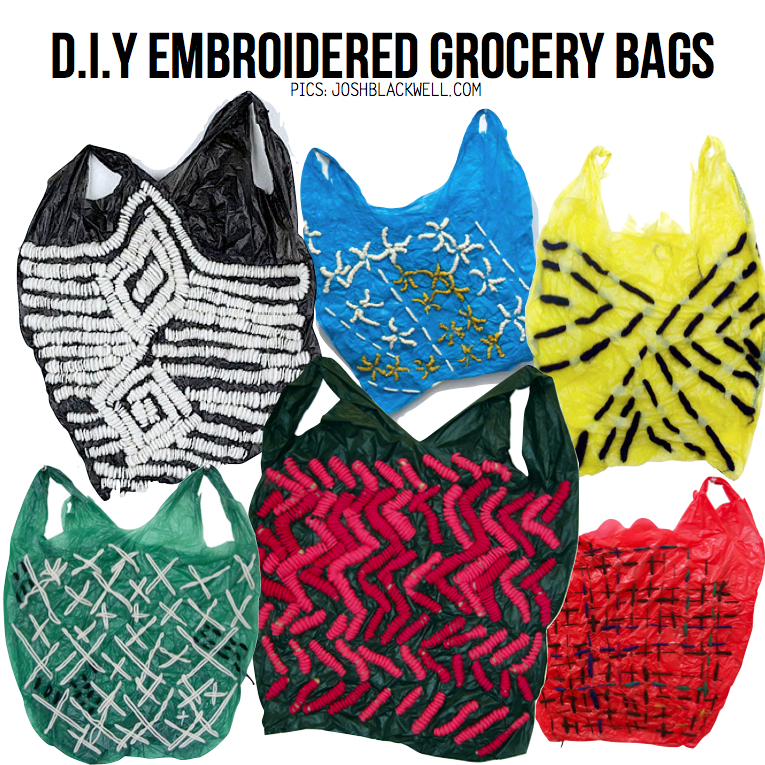 There's something very poetic about turning plastic bags into something as pretty as this…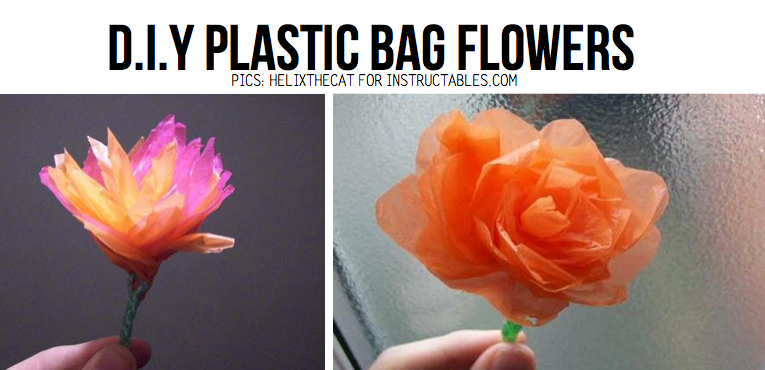 DIY Tutorial for Reycled Plastic Bag Flowers from HelixTheCat for Instructables.com, HERE!
Artist Virginia Fleck works exclusively with recycled plastic bags, forming them to stunning mandalas using a fusing technique. Her site specific, ecologically conscious art works have been commissioned for several high profile, green building projects including US Embassies and Whole Foods World Head Quarters in Austin, Texas, read more here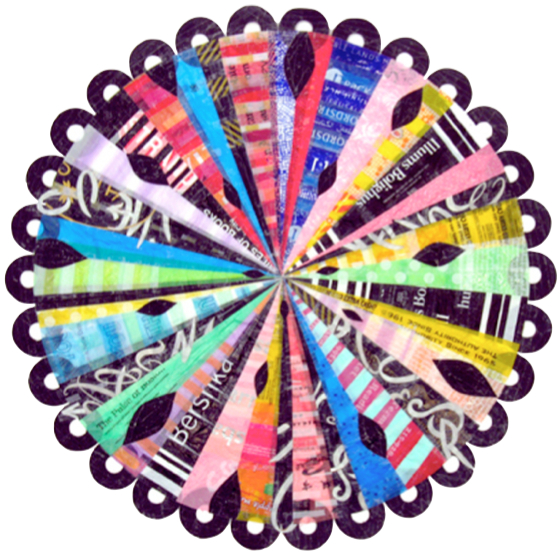 Wanna' get crafty with some fusing of your own, then head to EtsyLabs archive and follow their awesome DIY Plastic Fusing Tutorial (ps. fusing plastics can involve toxic fumes, so follow tutorial carefully and always work close to an open window or preferably outside!)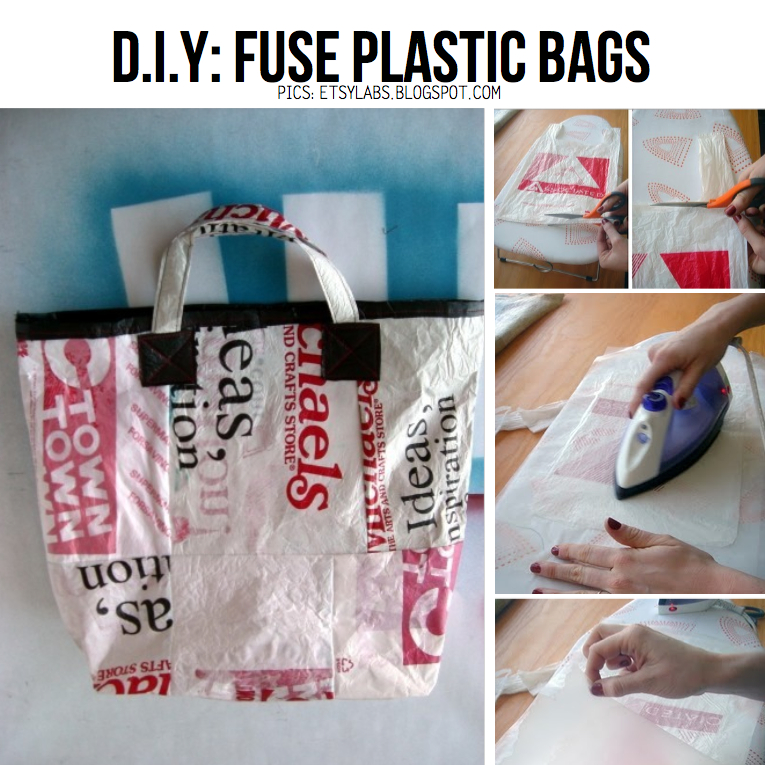 Pics via EtsyLabs
The braided plastic bag rug below is made by hacky Swedish upcycling designer Maria Westerberg
Let Maria's work inspire an awesome D.I.Y plastic bag rug of your own, just follow the steps in the DIY Tutorial for a Braided Grocery bag Rug, available from Instructables:
DIY Braided Grocery Bag tutorial from WalkerBarb for Instructables.com, HERE!
Going from one technique to another…Crocheting plastic bags works fine too…Pair inspiration from hacky blog MyRecycledBags (who made the tote bag below left) with a detailed D.I.Y Plastic Bag Crochet tutorial from Etsy (below right) and you're on the way to D.I.Y  discovery of a plastic bag tote! A good idea is to start out with a tutorial on how to turn plastic bags into plastic "yarn"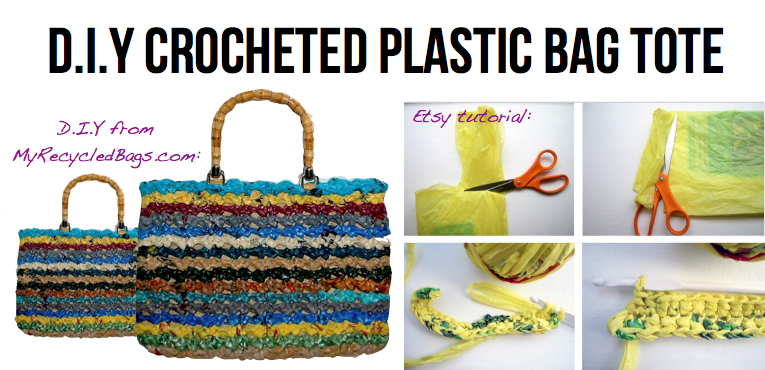 The crocheted plastic bag sandals from Craftster won't exactly score you fashionista points, but with my hacky eyes, they're a really awesome idea still, check out the DIY Tutorial for them here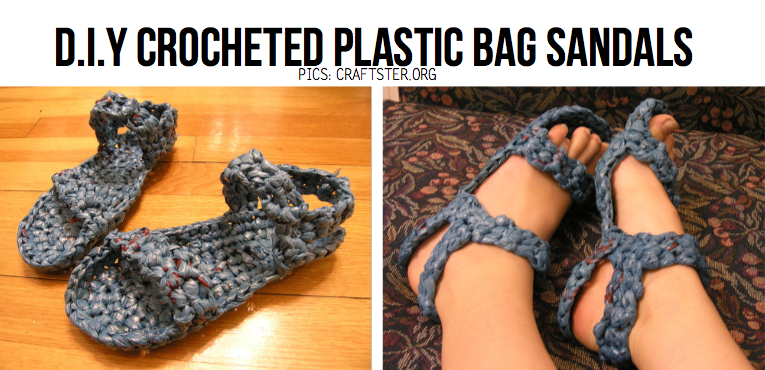 A considerably more chic plastic bag shoe are the designs by Camila Labra for Botas Dacca in which fusing bags with heat has acheived a thick resilient sheet of polypropylene retaining its water-proof, light-weight and non-toxic qualities.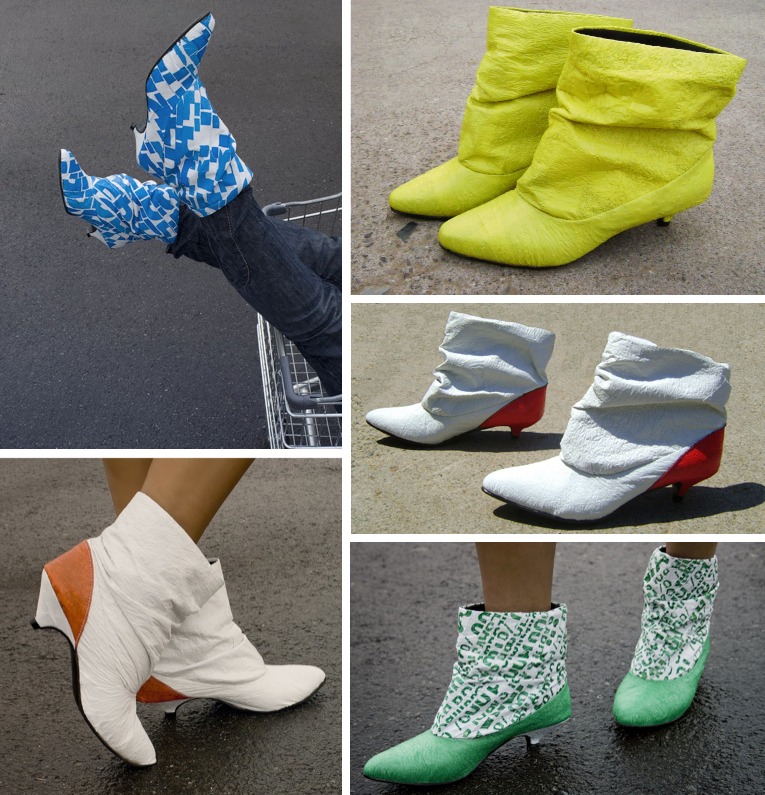 Me, I don't quite know how to pull off Camila's hacky idea at home, but you're clever and will probably figure that one out one way or the other! Hope these ideas got your hacker juices flowing….
Good Luck Hacking!
So…yeah, I know, this trend has been around for quite while. Yet, seeing bits and pieces of ideas everywhere around the blogosphere I decided to make a sort of
Greatest Hits
of
DIY Ideas for Vegan Taxidermy
. I've done a lot of browsing and ended up with a selection of
10+ Awesome ideas
involving everyday stuff like Lego, Sweaters, Newspapers, Plastic containers and what have you…Whoever you are, I bet you've got the material for at least one of the hacks in the round-up
.
Good luck Hacking!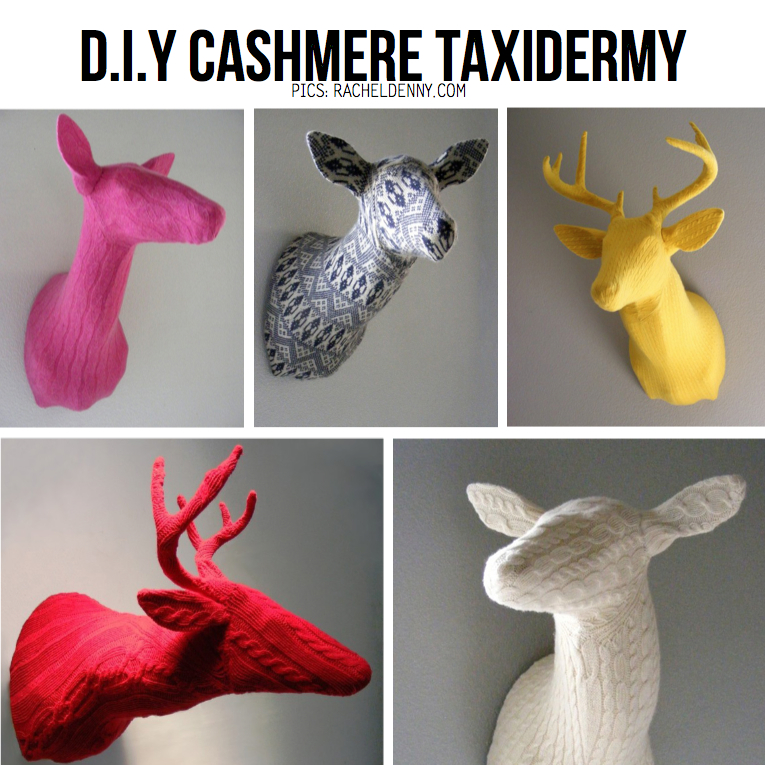 Grab an old cable knit sweater and let the inspiration from Artist Rachel Denny be your D.I.Y guide….
Cashmere Taxidermy by RachelDenny, via HERE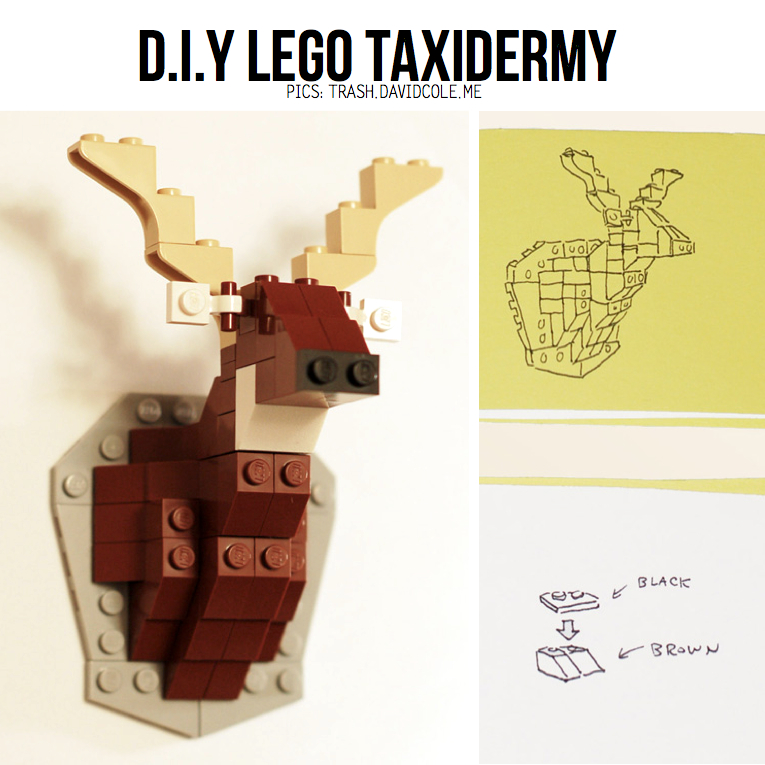 D.I.Y Lego Taxidermy by David Cole, Buy D.I.Y set here!
DIY Papier Taxidermy Tutorial from 'Cut Out & Keep' – HERE!
Head to Etsy Shop Horrible Adorables to admire the stunning pieces by Jordan Elise, HERE
DIY Wire Faux Taxidermy Tutorial from CreativeCate via Instructables – HERE!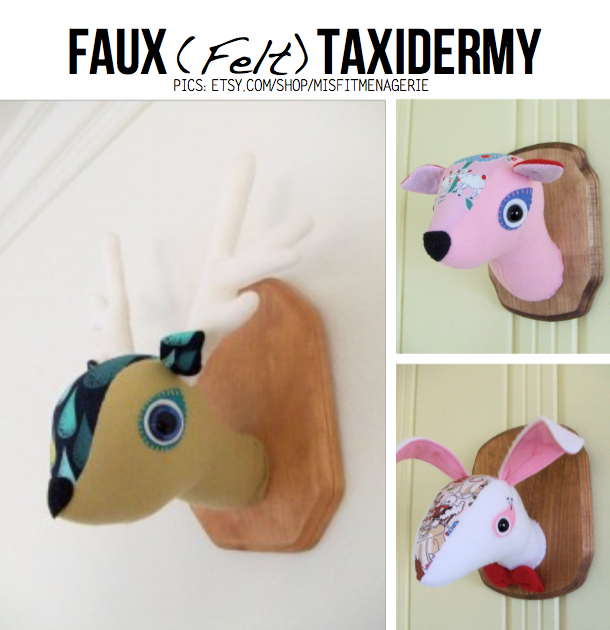 Let Etsy Shop MisFitMenagerie inspire some D.I.Y Felt Taxidermy, via here
DIY Newspaper Taxidermy, Mollie Green for DesignSponge, Tutorial HERE!
DIY Faux Wood Faux Taxidermy from ManMadeDIY, TUTORIAL HERE!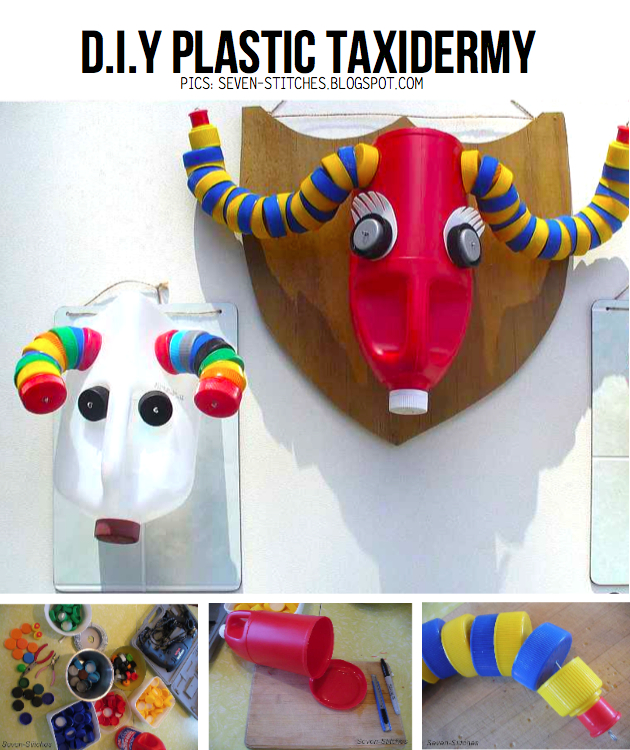 DIY Recycled Plastics Taxidermy from Seven Stitches, TUTORIAL HERE!
The easiest vegan taxidermy idea of all is the Washi tape idea…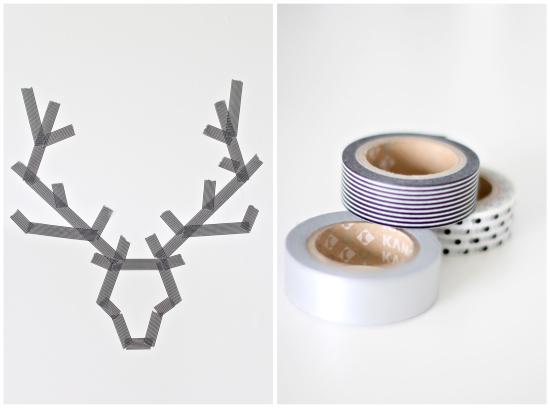 via here
If you have a laser-cutter lying around – go to Thingiverse to download a free SVG file of the DIY Moose Head Taxdermy/Jewelry Stand Below: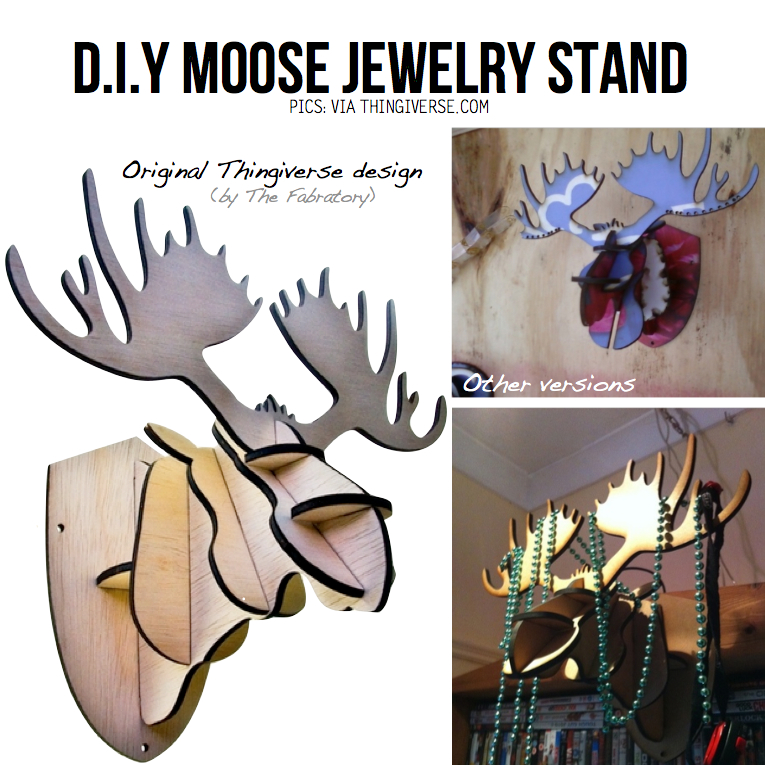 Get .svg-file to make your own Moose Head from Thingiverse
I'd like to finish things off by sharing some inspiration from two artists whose stunning caught my eye in the research for this post:
Art (Paper Taxidermy) by Anna-Wili Highfield
Anna-Wili Highfield is a young hacky Sydney based artist who makes the most amazing sculptures of animals from paper. Her vivid sculptures have been commissioned by commercial clients like Anthropologie and Hermes. Before launching her solo career, Anna-Wili worked as a scenic painter for Opera Australia. More about Anna-Wili, HERE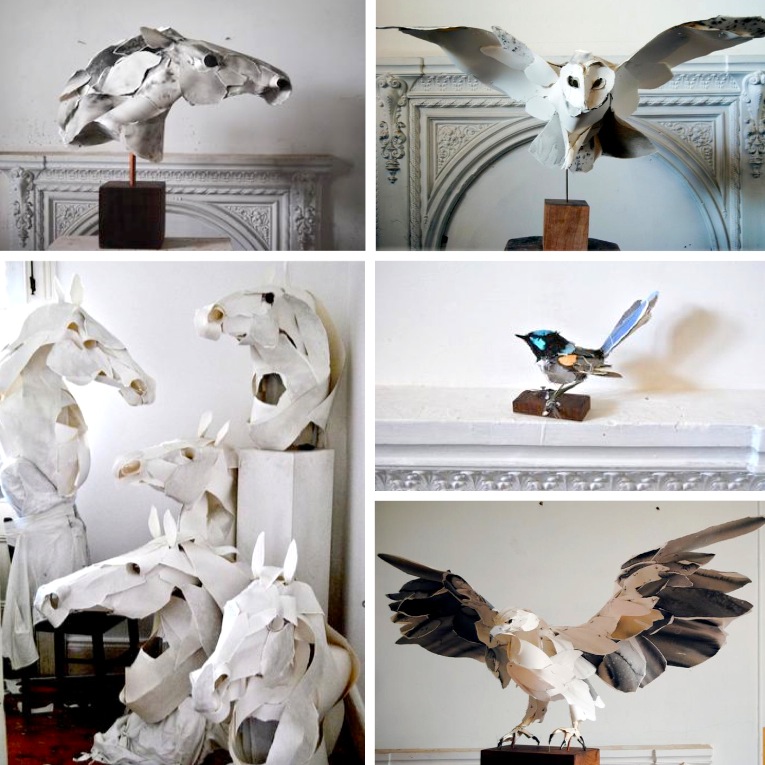 Via here
Art (Embroidered etc. Taxidermy) by Donya Coward
Artist Donya Coward is based in Nottingham which the historic home of the British lace industry. All her awesome artworks are made using Victorian, Antique, Vintage Nottingham and French laces, embroideries, embellishments, fabrics and haberdashery. More about Donya, HERE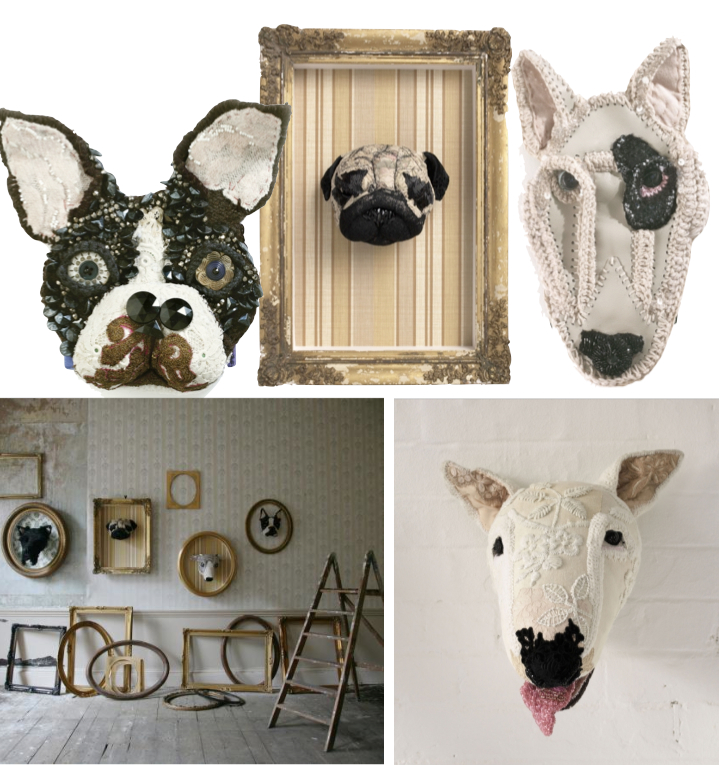 via here
What that hefty line-up I hope you feel inspired to hack the crap out of some scrap and make some D.I.Y vegan taxidermy of your own!
Good Luck!
The D.I.Y blogosphere has gone gaga for Pom Poms – the cheerful fluffy balls are everywhere! Depending on the look you're after, you can either get to D.I.Y action using Pom Pom trim/Pom Pom fringe or make your fluffy Pom Poms using yarn and a clever Pom Pom Maker
(or just go for the old trick of winding the yarn around donut shaped cardboard discs).

The blog Thanks I Made It treats the world to a perfect tutorial on how to make your own Pom Pom bracelets, inspired by the glorious creations by Matthew Williamson for S/S 2012.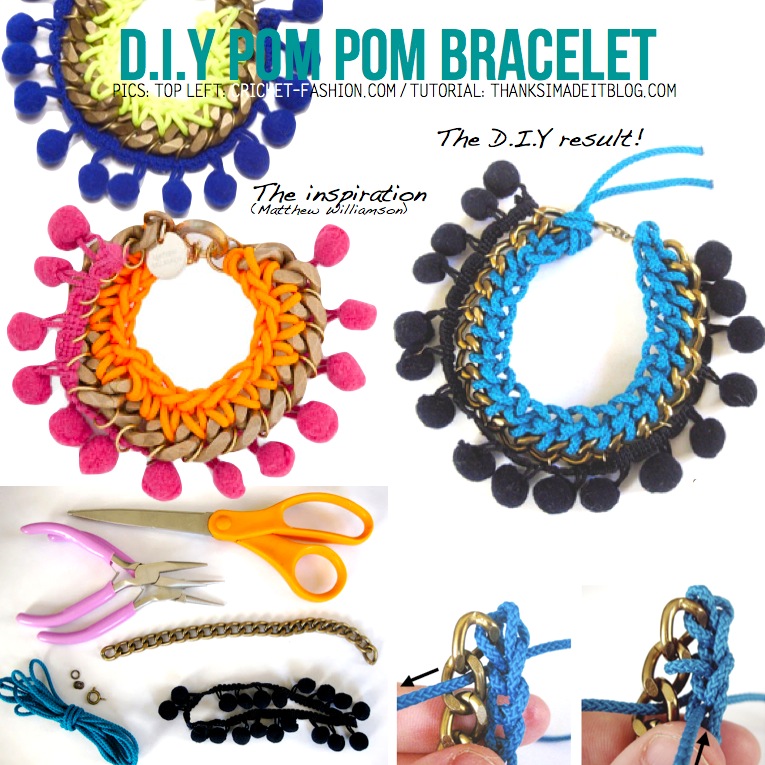 D.I.Y Pom Pom Bracelets inspired by Matthew Williamson – D.I.Y TUTORIAL, HERE!
More D.I.Y inspired by Matthew Williamson is this ah-mazing (!) DIY Pom Pom Clutch from Court&Hudson.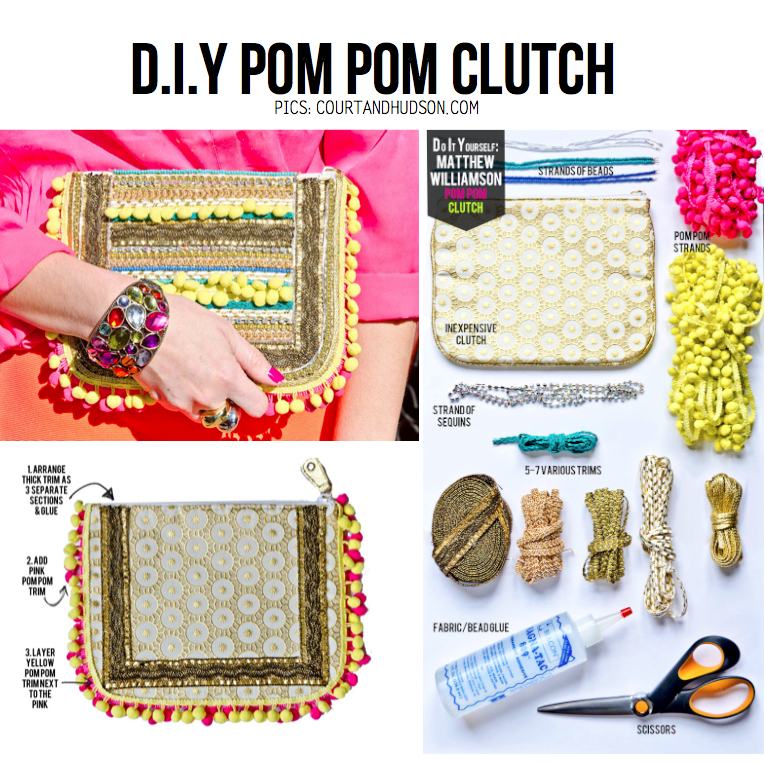 DIY Pom Pom Clutch Inspired by Matthew Williamson – DIY TUTORIAL, HERE!
Purlbee made really great D.I.Y Pom Pom Cowl, the perfect accessory for spring and summer nights.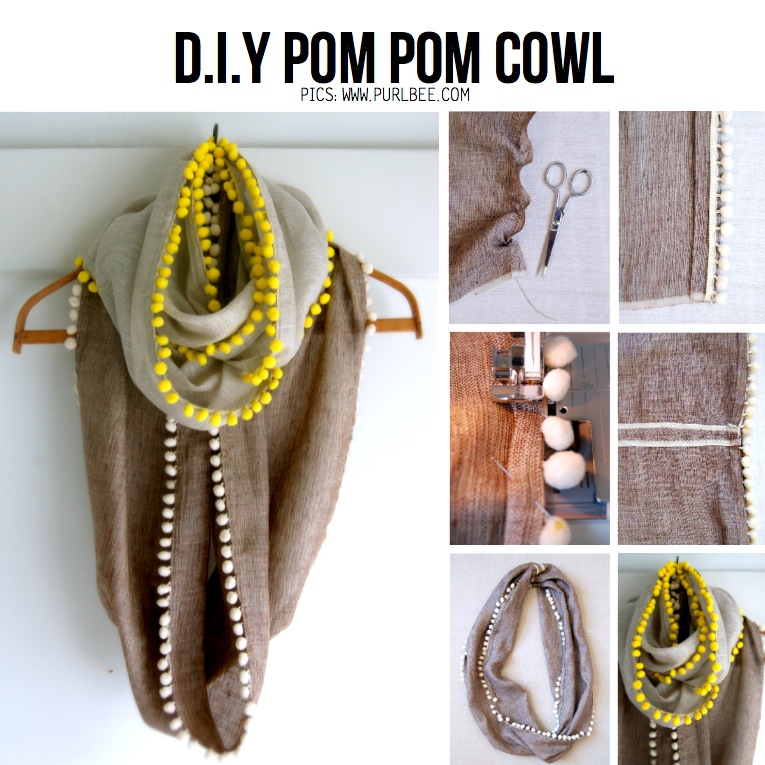 D.I.Y Pom Pom Cowl from Purlbee.com – DIY TUTORIAL, HERE!
The blog TransientExpression features an awesome D.I.Y Pom Pom Earrings, inspired by Mara Hoffmans 2012 S/S collection.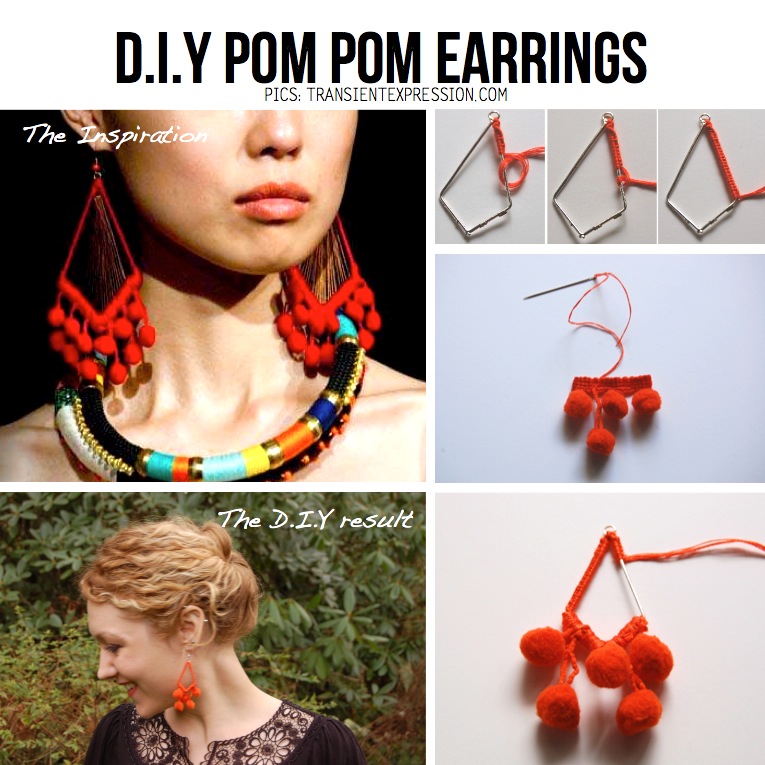 D.I.Y Pom Pom Earrings from TransientExpression – DIY TUTORIAL, HERE!
A Pair & A Spare made the cutest pom pom project in her D.I.Y Pom Pom Anklets tutorial for Harpers Bazaar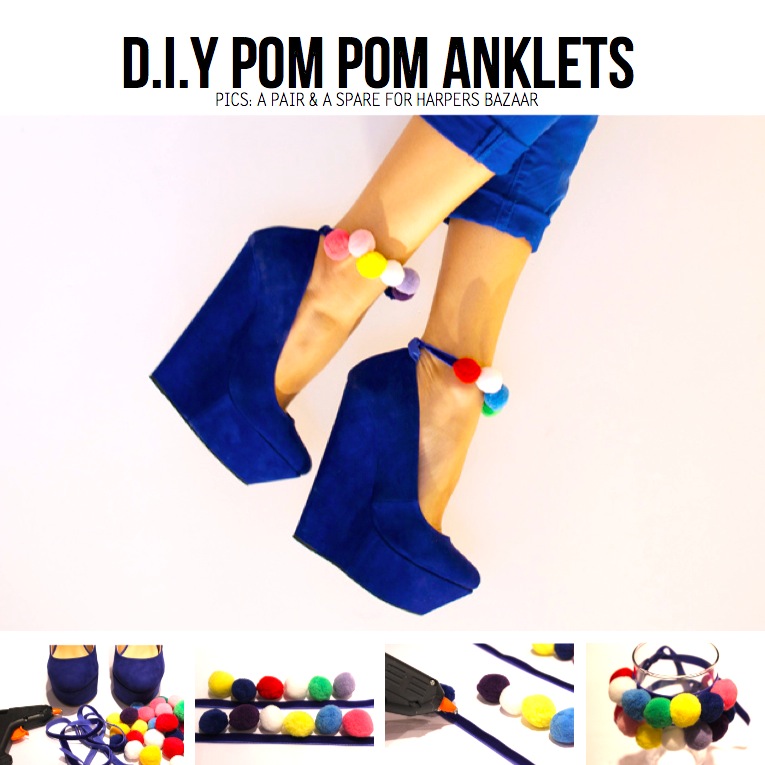 D.I.Y Pom Pom Anklets from A Pair & A Spare – DIY TUTORIAL, HERE!
Another great DIY Pom Pom idea from A Pair & A Spare is the DIY Pom Pom Headband, inspired by Sonia Rykiel (and made using a Pom Pom Maker
).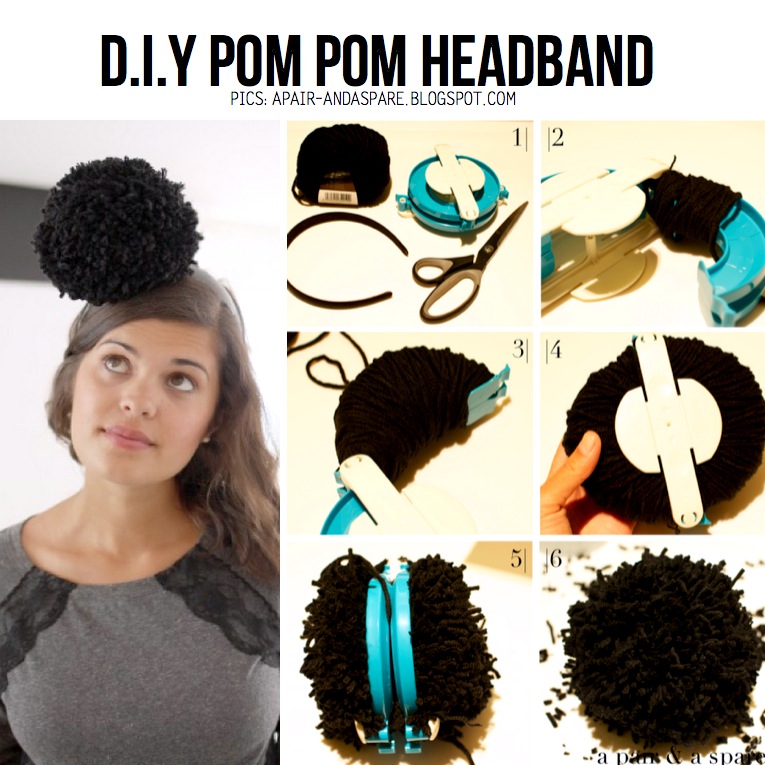 D.I.Y Pom Pom Headband by A Pair & A Spare – D.I.Y TUTORIAL, HERE!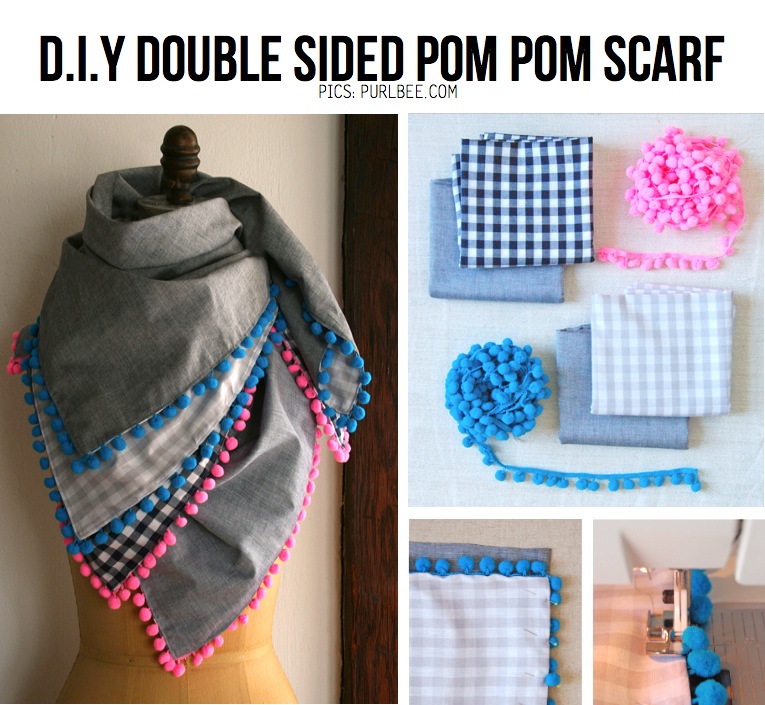 DIY Double Sided Pom Pom Scarf  – DIY TUTORIAL, HERE!
HonestlyWTF made a great Pom Pom Necklace tutorial, inspired by the Conquistadora pieces by Nicole Akong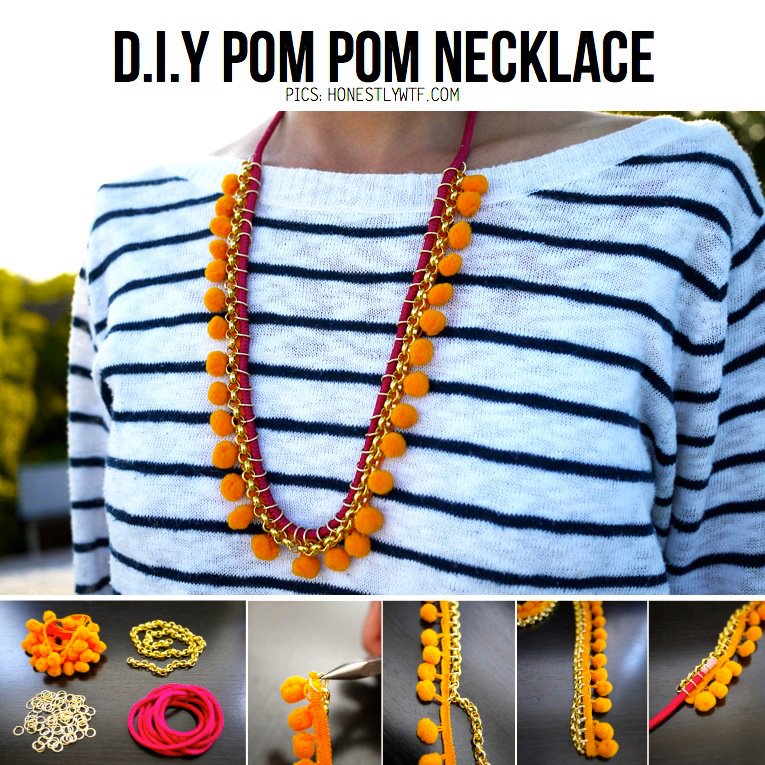 D.I.Y Necklace from HonestlyWTF – DIY TUTORIAL, HERE!
The awesome chunky pink Pom Pom necklace below was spotted on Natalie of blog CannedFashion. It doesn't come with a tutorial but a post HERE features the steps on how to make your own pom poms from scratch (what you'll need is 2 donutshaped pieces of paper, yarn & scissors). The "string" she used is just braided yarn.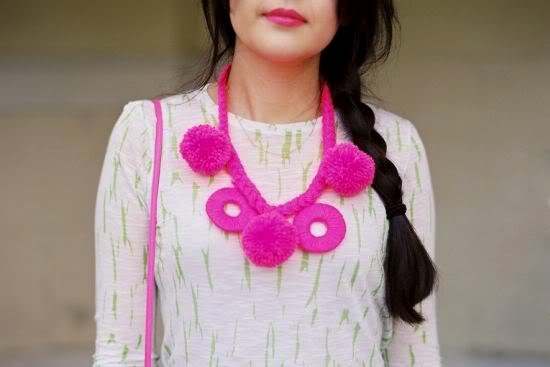 Natalie Hughes of CannedFashion, shot by Vanessa Jackman for Grazia.it

Hope this inspiration line-up got you itching for some D.I.Y action! I've gathered pretty much everything you need in my new D.I.Y Shop here in the site hope it will help you get started on your Pom Pom D.I.Y project ASAP – Good Luck!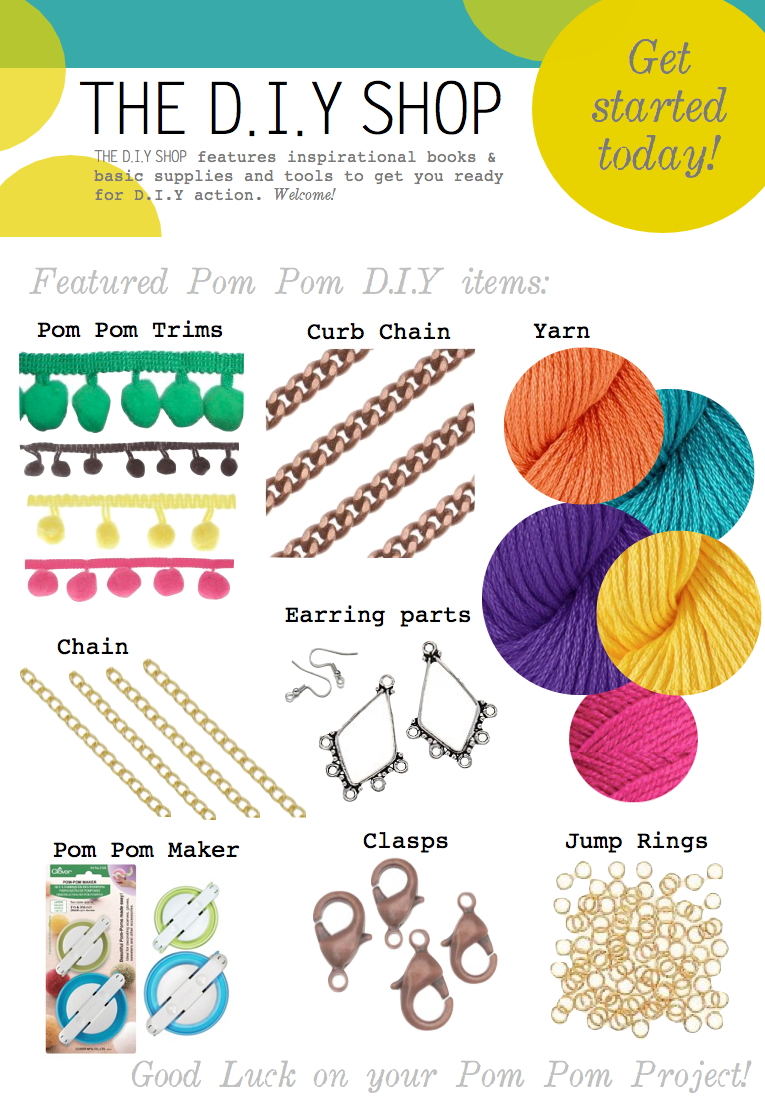 It's not what you say, it's the way you say it! I've gathered a bunch of crafty typography ideas to get your D.I.Y ideas flowing. Why not create your quote art, your own hand-stitched greeting cards or write with neon rope on a wall? These hacks merges the  hand-written and hand-made into one creative stew of doable D.I.Y ideas…Enjoy!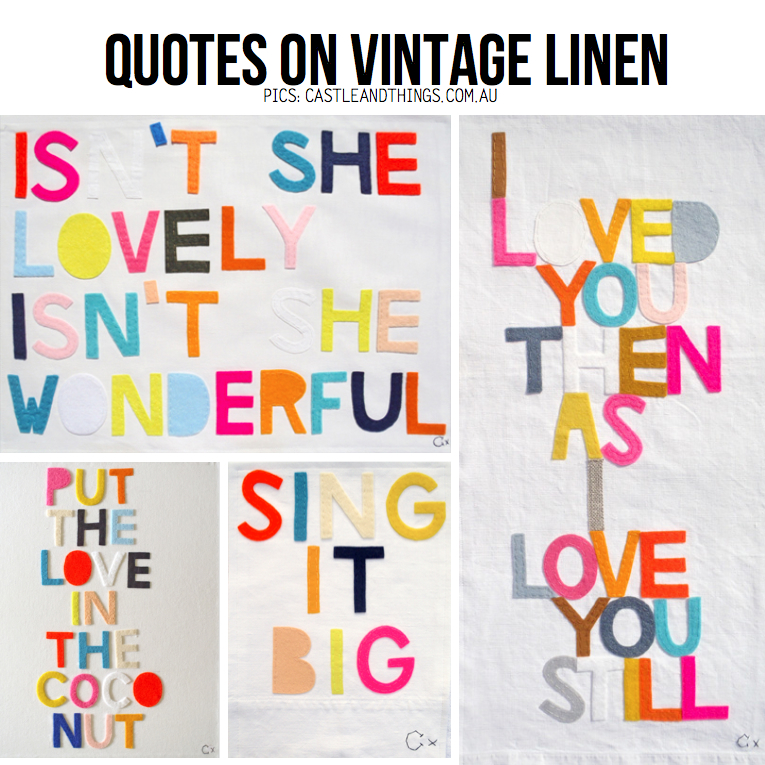 Felt quotes on vintage linen from Castle & Things, via here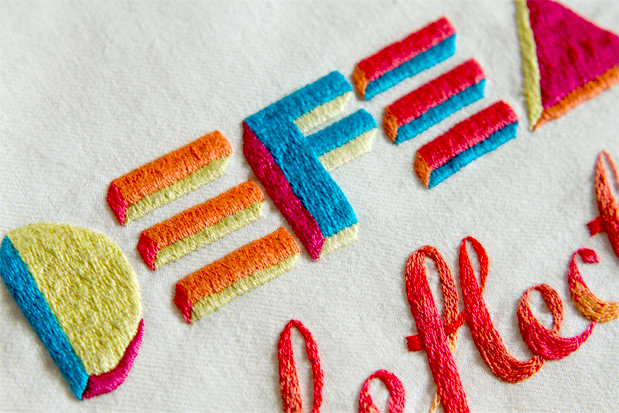 Lovely embroiderered type from MaricorMaricar, Via here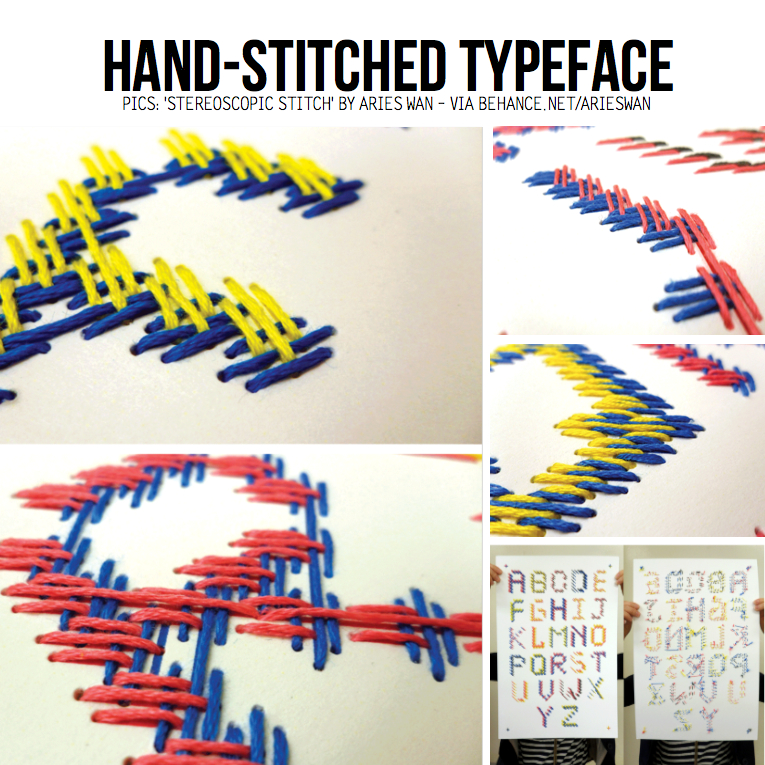 Stereoscopic stitch by Aries Wan, Via here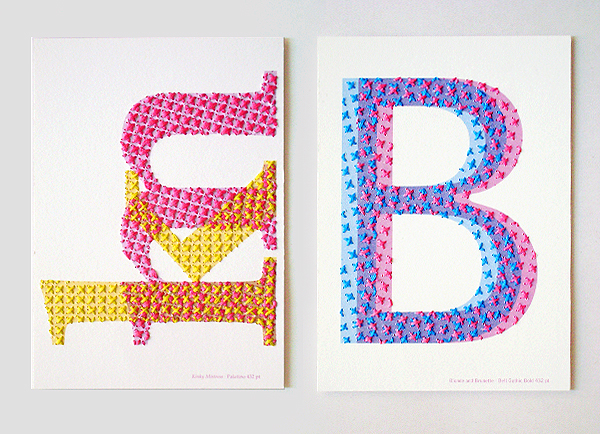 Via here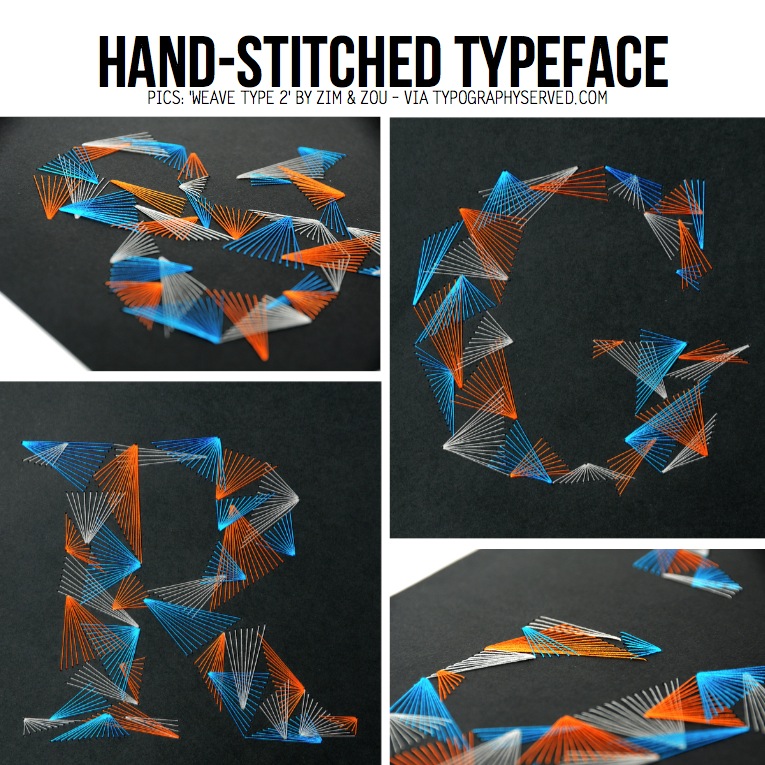 'Weave Type 2' by Zim & Zou,
Via here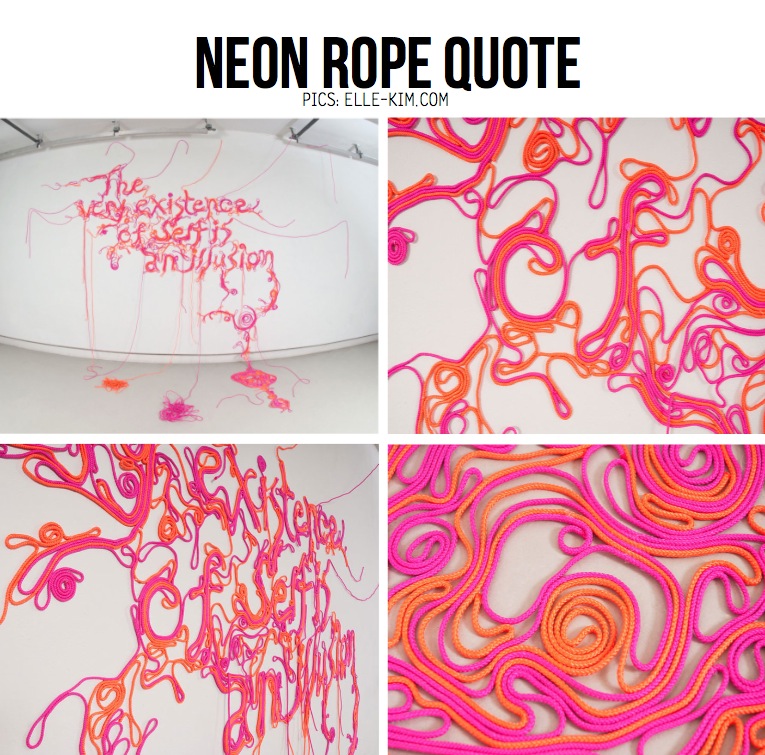 Rope quote by Elle Kim,
via here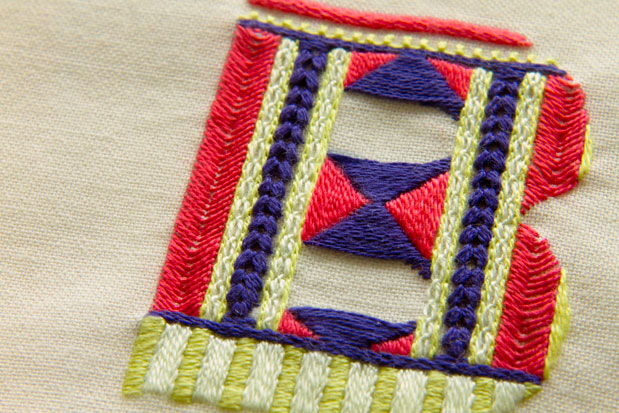 Sweater Letter "B" by MaricorMaricar, via here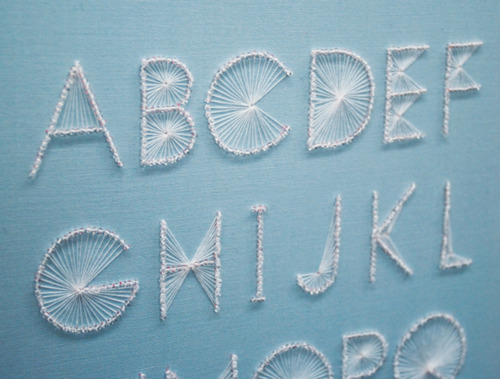 'Dandelion' by Jin Sook "inspired by the lightness of a dandelion flower",  Via Here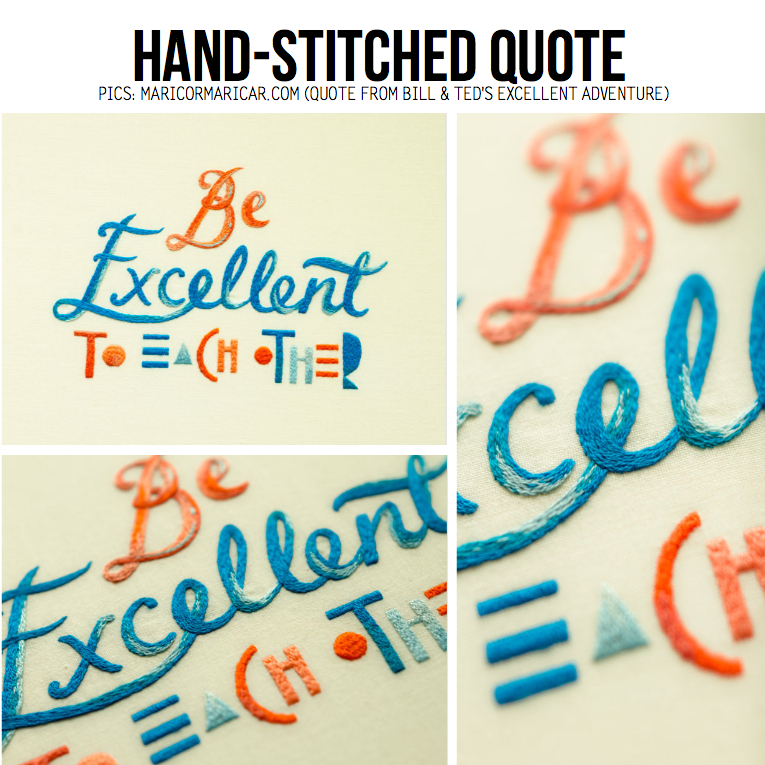 Hand-stitched quote from MaricorMaricar, Via Here
Good Luck Hacking!
We need more scrap hacker heroes, you know those people/designers/bloggers whose hacks inspires a new playful perspective on the stuff that would otherwise have ended up in landfills. Add some aesthetic and a splash of color and you've got hacker heroes at Castor, a Canadian multidisciplinary design firm. An example of their hacky mindset are these pendants made from recycled fire extinguishers: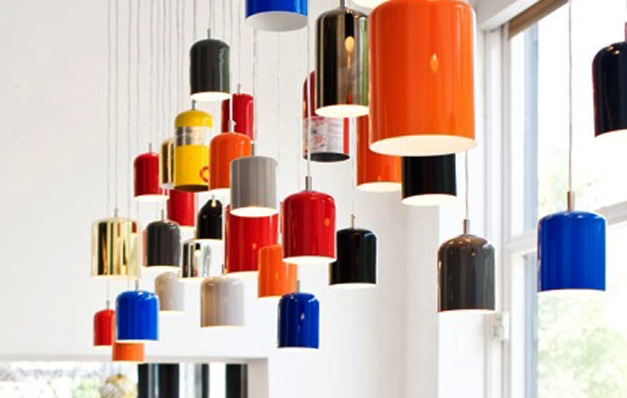 A while ago, the Castor team found a stock of boxes of old unused steel components in a defunct lighting factory in Toronto and started hacking and re-interpreting the parts, breathing new life into them by adding new materials and techniques. The result is the DeadStock collection (featured in coming 3 pics) in which old industrial parts are integrated in new contemporary and really great looking lamp designs, proving their hacker mastery…
"We like to take old materials that would otherwise become waste and re-contextualize their use"
"By re-interpreting the definition of the parts, adding new materials and techniques, we are creating a new story for each product."
DeadStock "Cannonball" pendant
Other designs by Castor include setting the (awesome) decor for Toronto waterhole Parts & Labour…
Decor inside Toronto Restaurant Parts & Labour
More Recycled Lamp Designs by Castor
Quotes are from this great FastCompany article
All pics are from the Castor Design Website
Although a lot of us have welcome digitalized reading, most of us still have mixed feelings about hacking books. They way I see it, hacking books and renewing their raison d'être in our homes is a way to pay thankful tribute to their legacy as bearers of culture, knowledge and amazing experiences.  I've gathered 10 awesome book hack ideas below (most of which have links to D.I.Y tutorials), hope they'll get your hacker juices flowing – Enjoy!
Framed Book Art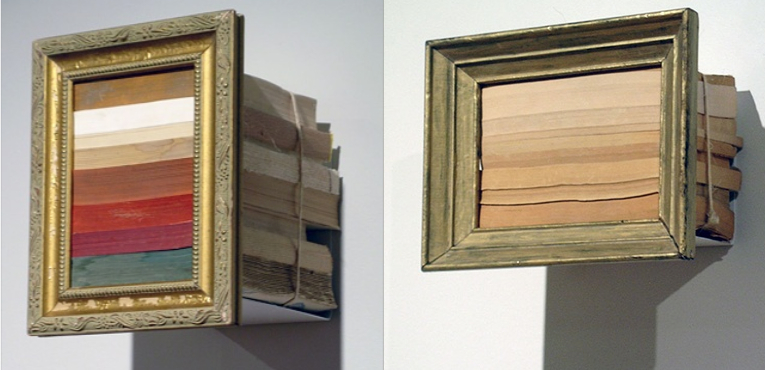 Art from Maskull Lasserre, via here
Book Planters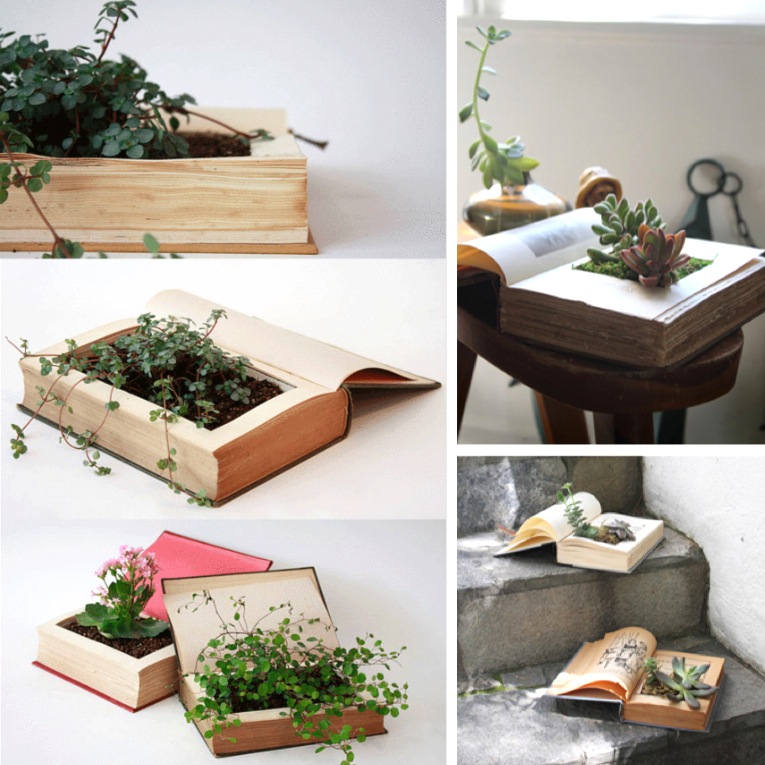 Pics (left) via here – Pics (right) from ApartmentTherapy DIY Book Planter TUTORIAL, HERE!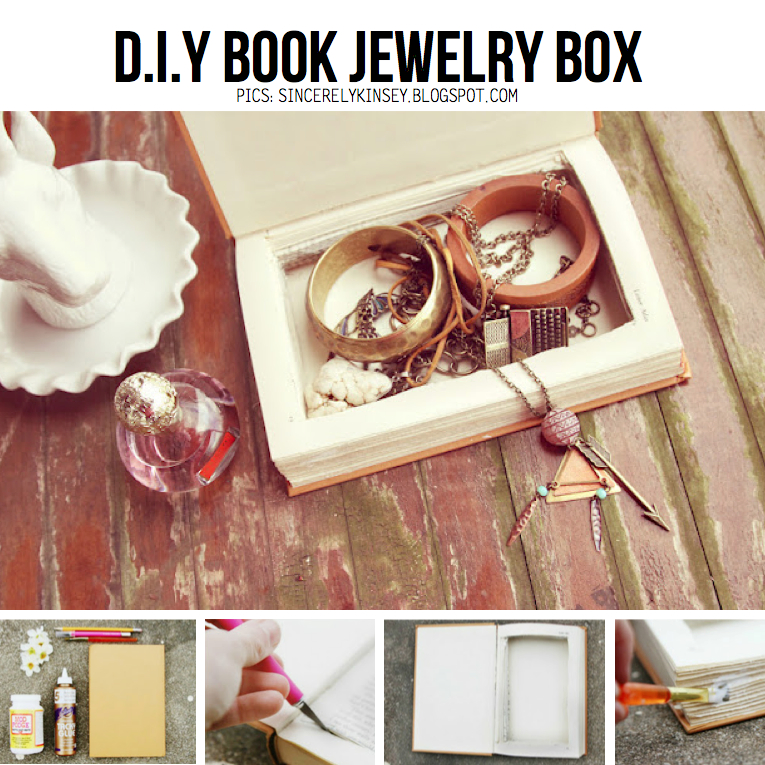 D.I.Y Book Jewelry box by Sincerely Kinsey – DIY TUTORIAL, HERE!
Book Mobile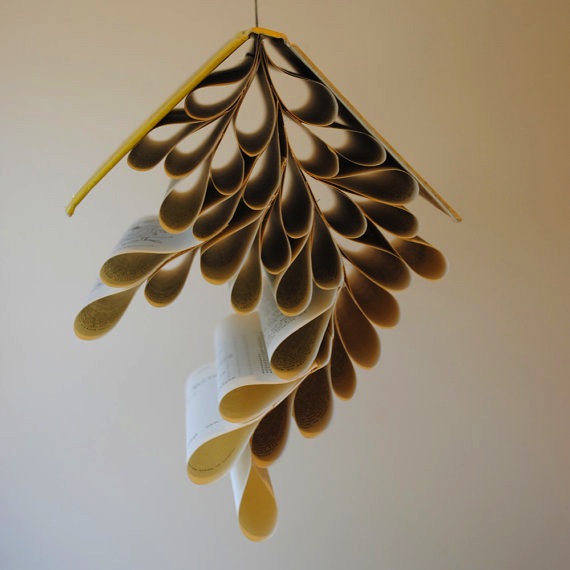 Via here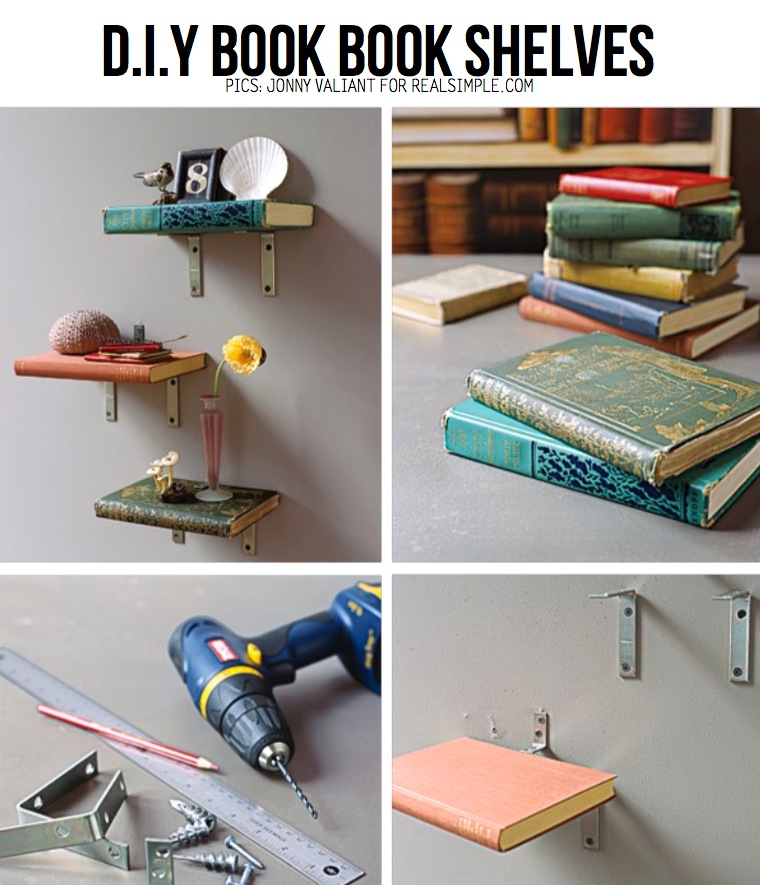 DIY Book Book Shelves tutorial from RealSimple.com – HERE!
Book Origami Art
Artful book reuse by Isaac Salazar, via here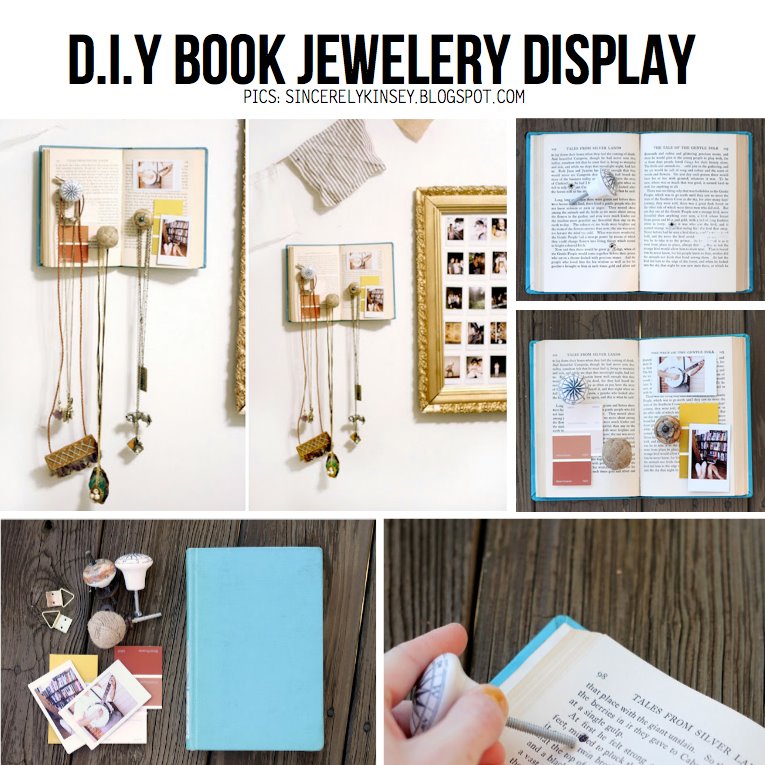 D.I.Y Book Jewelry Display from Sincerely Kinsey – DIY TUTORIAL, HERE!
Punched & framed…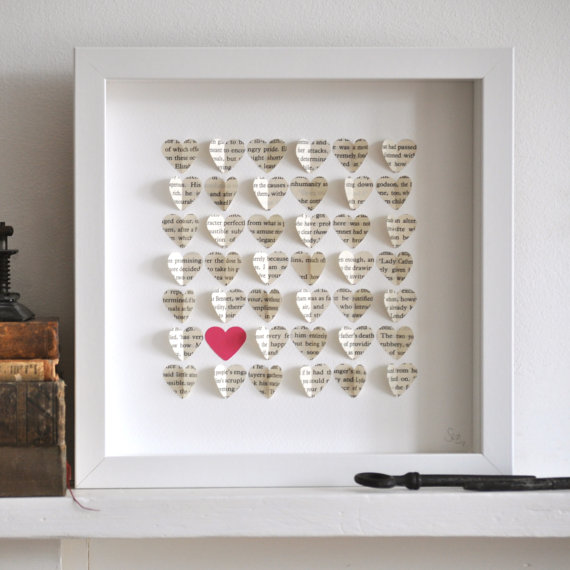 Art made using a heart punch and a recycled copy of Pride & Prejudice, via here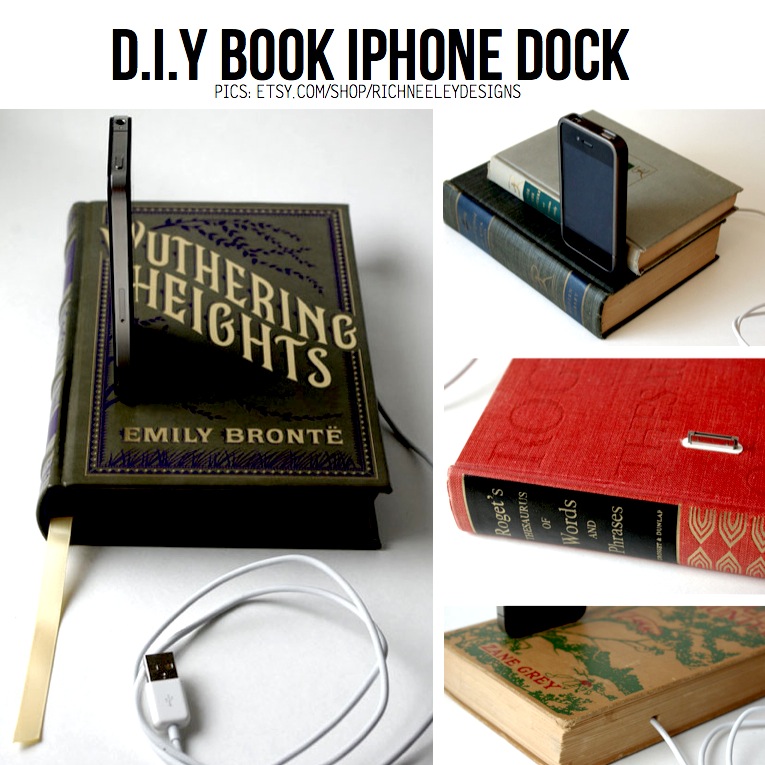 DIY Inspiration Pics from Rich Neeley Etsy Shop – Hands-on DIY TUTORIAL HERE!
Tags

Good Luck Hacking!