Eine Bier(-garnitur) Bitte
A ´biergarnitur´ ("A beer set") is a combination of a table and two benches. It´s very rare for any Berlin restaurant to have anything else than this type of set, how that is I don´t know – Perhaps regulation? Perhaps just German rationality?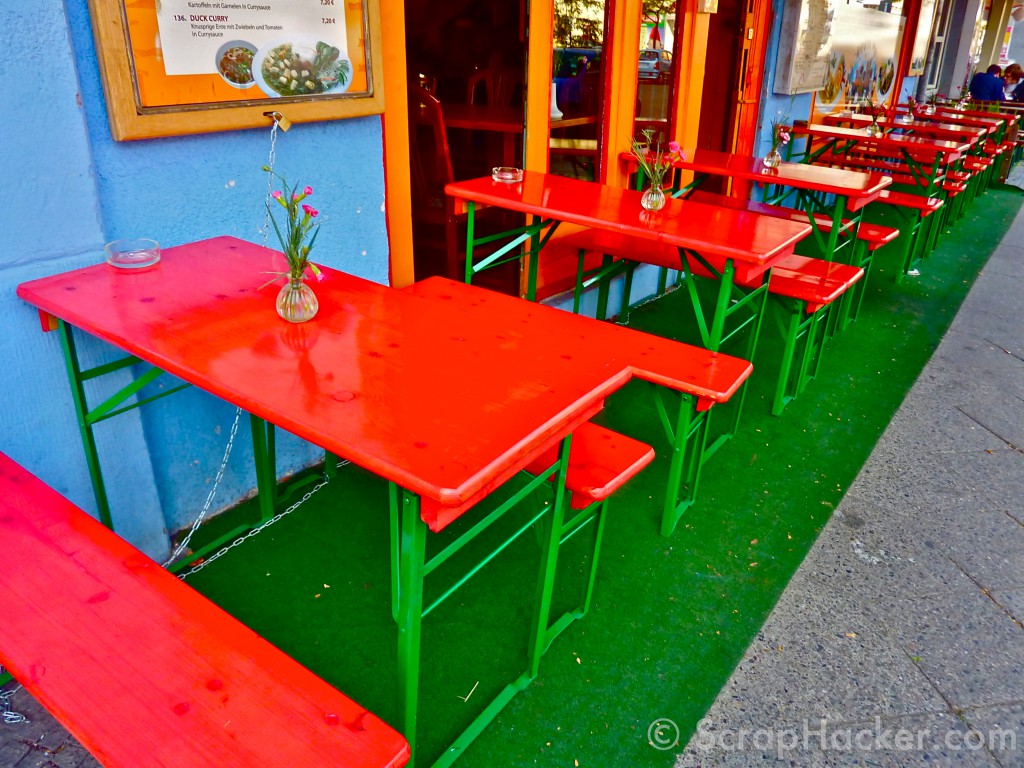 The tables and benches have folding metal legs, they´re manufactured as standard goods identical and are therefore portable and super easy to stack. The table typically measures 220 centimeter by 50 centimeters (77cm high) and the benches 220 ​​centimeter x 25 centimeter (47,5cm high). The lacquered wood surface makes them endure rough weather and treatment…They come in different varieties and colors, mostly natural, orange or green.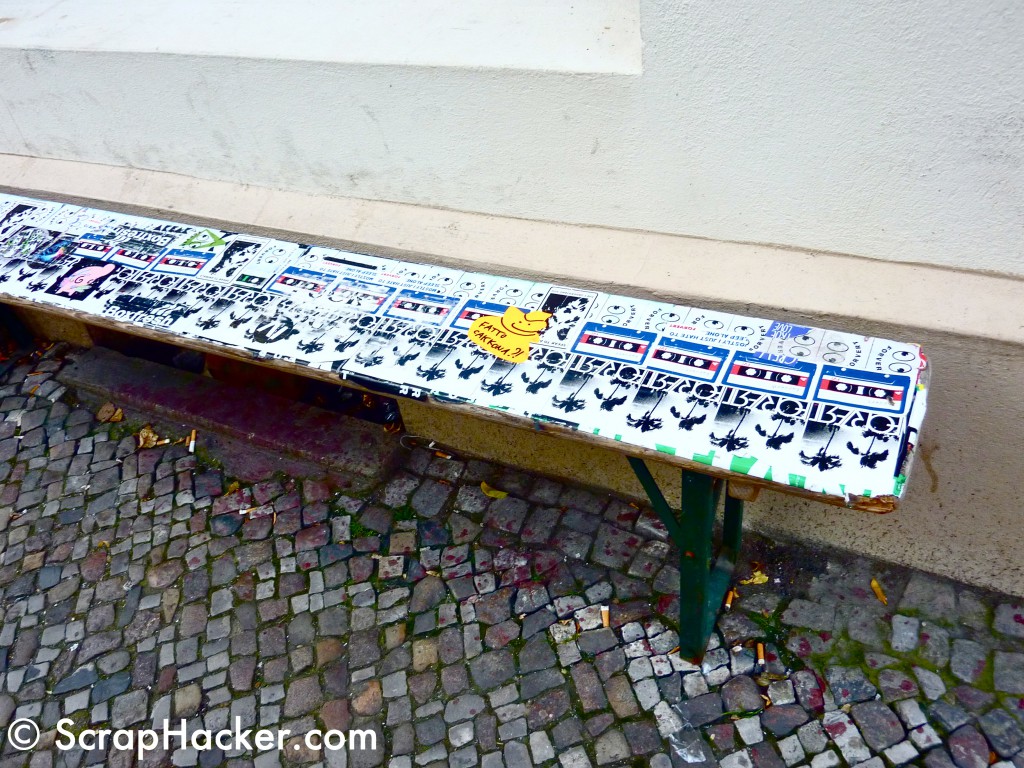 As these sets are so common, restaurants and shops have been hacking them for a long while, to acheive a result that sticks out from the Biergarnitur crowd.