Thoughtful Rest
This glorious sculpture/lounger- "Banco del Pensamiento" (The Bench of Thought") was created by talented recycling artist and designer Alvaro Tamarit. At the base of the construction lies a structural reinforcement of wood. Recovered books has then been tightly stacked and topped with a thick layer of gloss varnish.  Want to have this one? It´s yours for about €6000. Check out the details @ www.SaatchiOnline.com or visit Alvaro´s website @ www.alvarotamarit.com.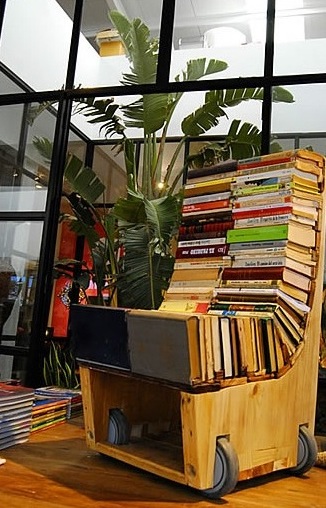 Are you up for the D.I.Y challenge of this great ScrapHack?!
You will most likely not get as great results as in the pictures, but I say it´s worth a hack!  As physical books are cheap and increasingly outdated in the e-book era we live in, they´re easy to come by. If you have a lot of books already – why not find some use of them? How often do you actually read a book twice?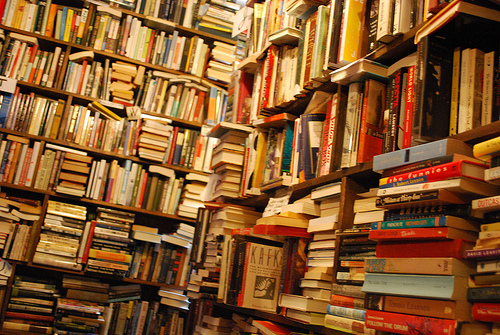 Photo by PoPville flickr user BrennaLM
  The Thoughtful Bench hack keeps the memory of the books, yet offers the chance to create some new awesome memories! A little checklist for you to round off…
D.I.Y Thoughtful Bench inspired by Alvaro Tamarit
4.5 metres of old paperbacks Wood structure Glue 4 Wheels Lots of high gloss varnish