Fasten your seat belts
Using old straps and belts are an easy way to rejuvenate an old piece of furniture. Use your old stuff, or find scrap belts & scrap chairs at your local flea market or thrift store. I found a great DIY video tutorial at Buildipedia which features a great upcycling series called ReHabitat, check out how to make the chair below at bit.ly/DIY-belt-chair (unfortunately I could´t embed it, so visit the link).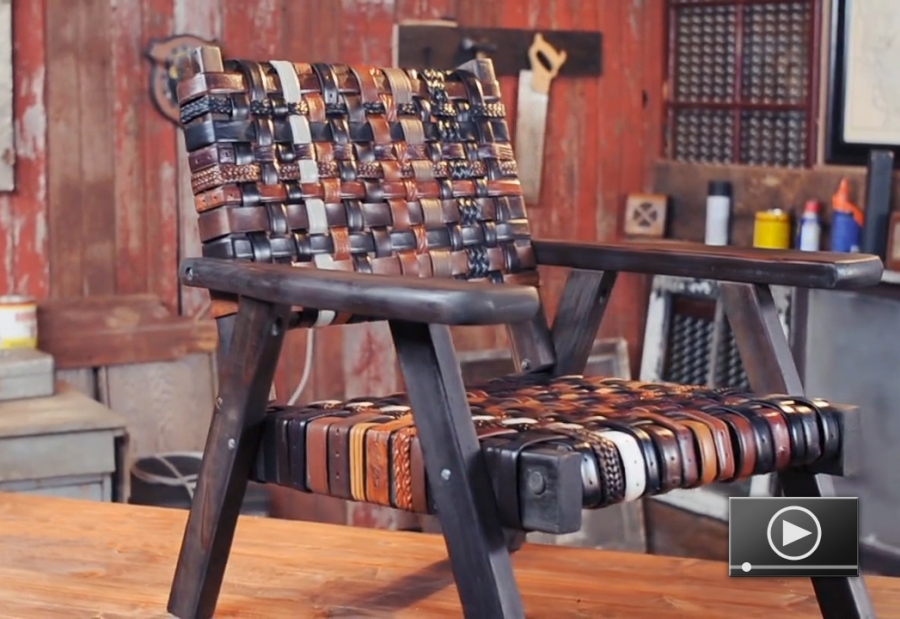 This is an alternative version of the same hack idea by french artist Yahia Ouled-Moussa, who has used basic old chairs and clad them with bright colored straps by basic weaving technique – the patterned effect is graphic and refreshing. Leaving the ends undone makes the hack shine through, seemingly "on-a-whim-casual" (pic via DesignBuzz)
Here´s another take, perhaps the most doable one in which a beautiful old chair has gotten a new seat from what appears to be a total of 12 old belts. Wooden screws have been used to fasten the belts to the seat frame (pic via ApartmentTherapy).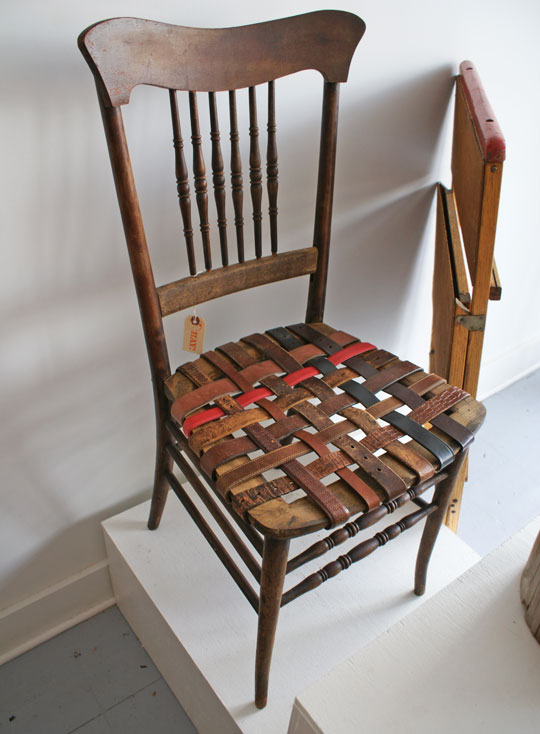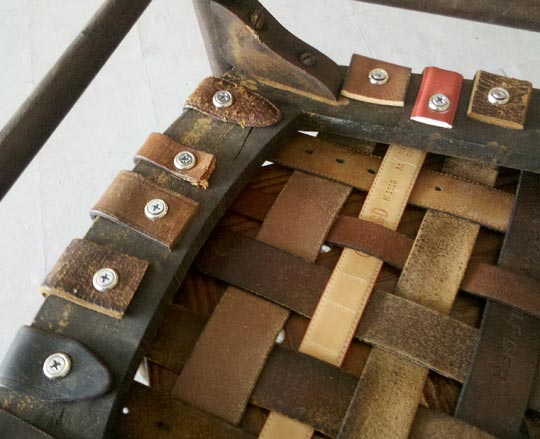 Yet another example, with a nice pop of color using lovely South American belts (pic via KikiTheSpunkyMunky)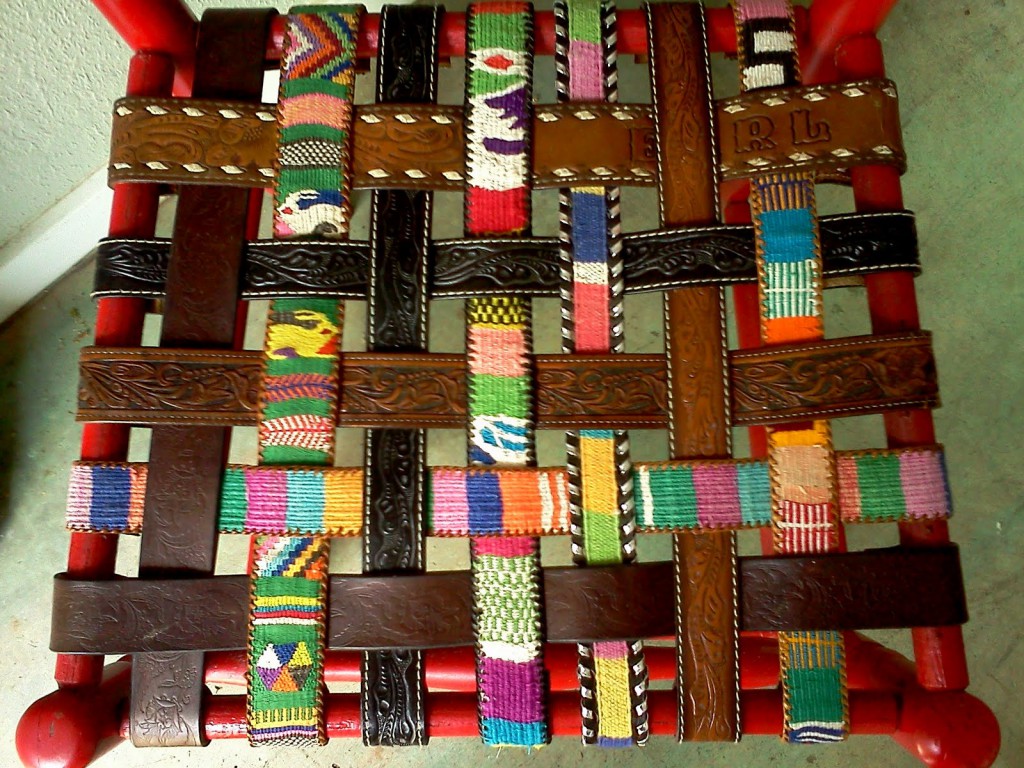 The great modern version below is by Brazilian designer Rodrigo Almeida.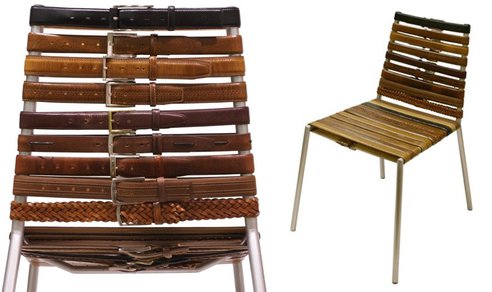 Lastly, proving that this hack idea can apply to many materials, I spotted this version, in which new life is injected into those old denim rags (pic via Outsapop) . As you can see, there´s no limit to what you can make, just use what you got and take it from there!
(ps. Story cover photo by Flickr user EnglishCookies)
Good Luck Hacking!