Top 15 Pallet Bed Hacks
In the ScrapHacker blog i´ve previously featured tons of D.I.Y pallet furniture ideas, including Top 10 pallet Coffee Table Ideas, Pallet Coffee Table D.I.Y instructions, Top 15 Pallet Sofa Ideas, D.I.Y instructions for a Pallet Sofa Bed, D.I.Y Pallet Dining Tables…In order to make the palette of pallet home ideas complete, I figured I should write a feature on Pallet Bed Ideas. Pallet bed hacks are perhaps the most straightforward ones…All you need for some D.I.Y action are some pallets, some paint and a mattress. Wheels are cool, but not necessary. Here are some inspirational pics of the best pallet beds on the web to get you going with your Pallet Bed and Pallet Bed Board Hacks…As always, simple pallet designs leave finishing touches up to you!
Cute Wit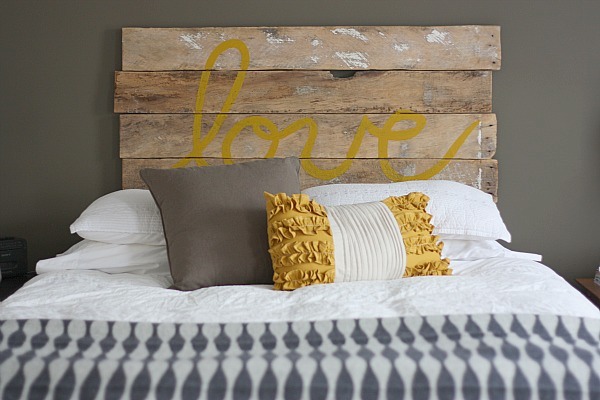 Scandinavian simplicity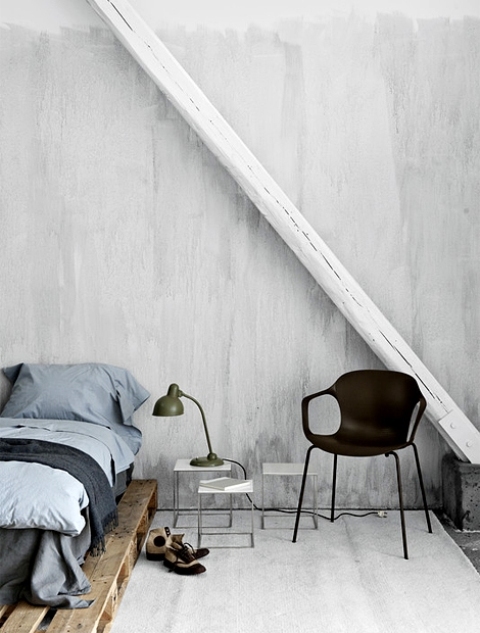 Crispy clean

Country charm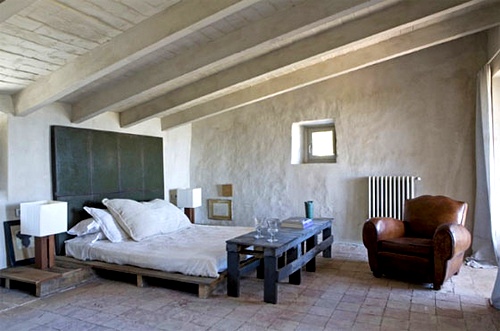 Romantic yet Rock´n´roll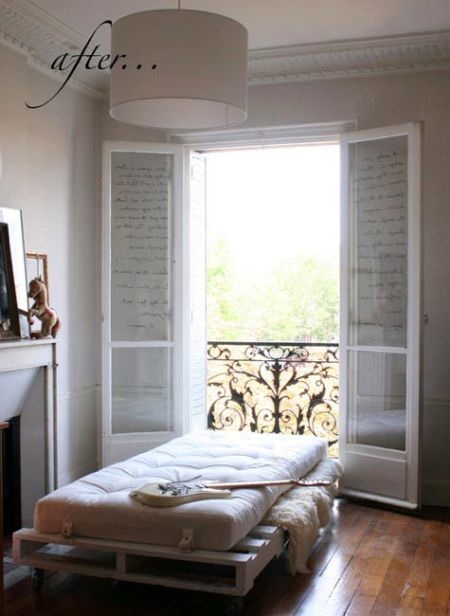 Floaty Zen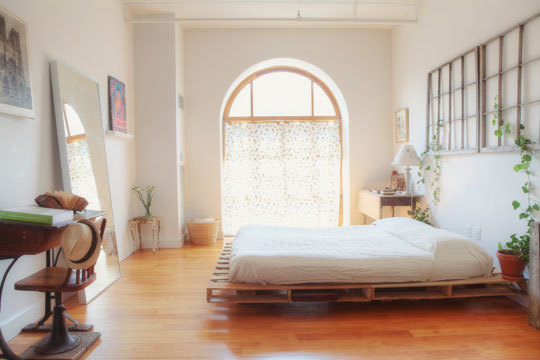 Plain rustic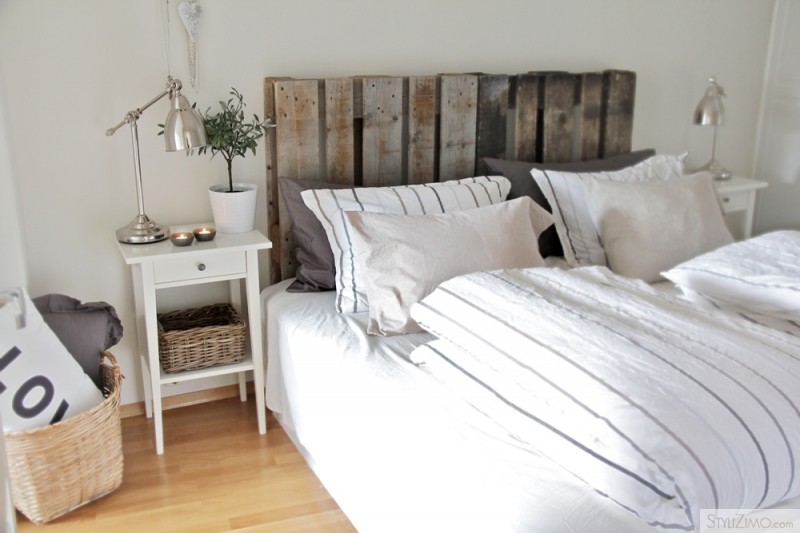 Industrial grit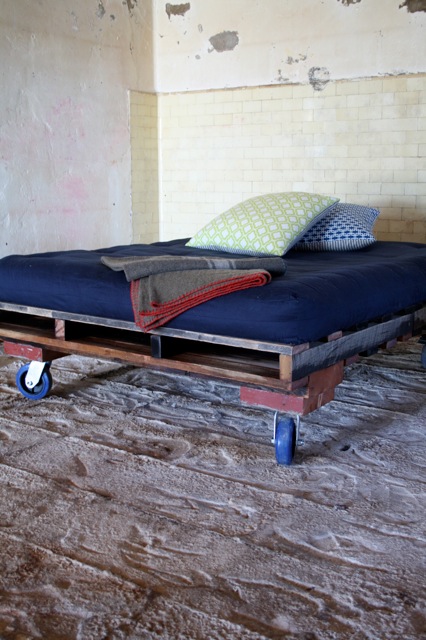 Homey & Natural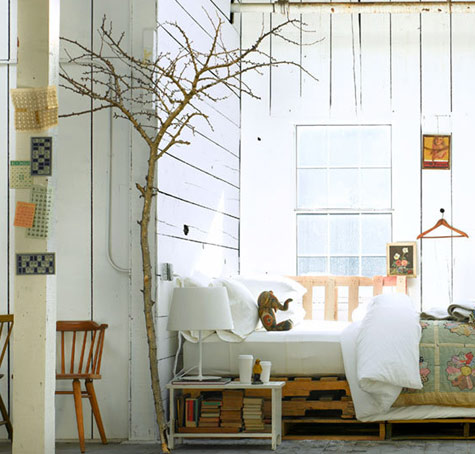 …more homey & natural
Country Romantic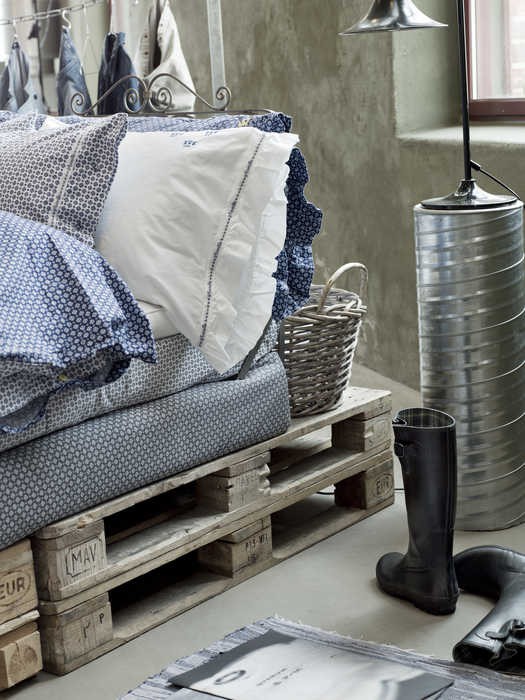 For the little ones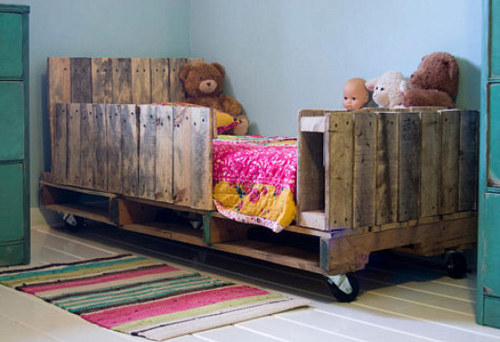 The Open sky option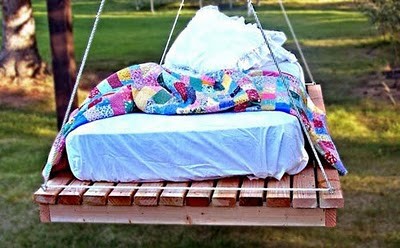 Sleek stylish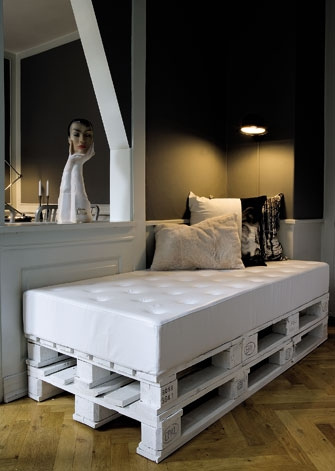 a la provençale
Inspired by these creative pallet bed D.I.Y ideas I hope you started on your own pallet bed projects asap! Should you want your creations featured in the Scraphacker site, contact me – I´d be happy to post!
Good Luck Hacking!
Pics from top:
Cute Wit:
www.cozybliss.com
Scandinavian simplicity:
www.djacoose.blogspot.com
Crispy clean:
www.craftbritain.co.uk
Country Charm:
www.grahamandco.org
Romantic yet Rock´n´roll:
www.apartmenttherapy.com
Floaty Zen:
www.grahamandco.org
Plain Rustic:
www.catheywithane.blogspot.com
Industrial grit:
www.greghatton.wordpress.com
Homey and Natural:
www.designstamped.com
more homey & natural:
www.djacoose.blogspot.com
Country Romantic:
www.mysparrowblog.com
For the little ones:
www.craftbritain.co.uk
Open sky option:
www.pinterest.com
The versatile daybed:
www.homedit.com
Daybed 2:
www.reuseandupcycle.blogspot.com