Back off people
I smell D.I.Y potential…Seen here is a great way to make use of a set of odd chairs…A large part of the chair is reused, yet with a result so different from the orignal pieces – this is one clever ScrapHack! The benches are made by Brooklyn based "31 and Change", they make a lot of really cool stuff so beware of intense inspiration exposure when visiting their site.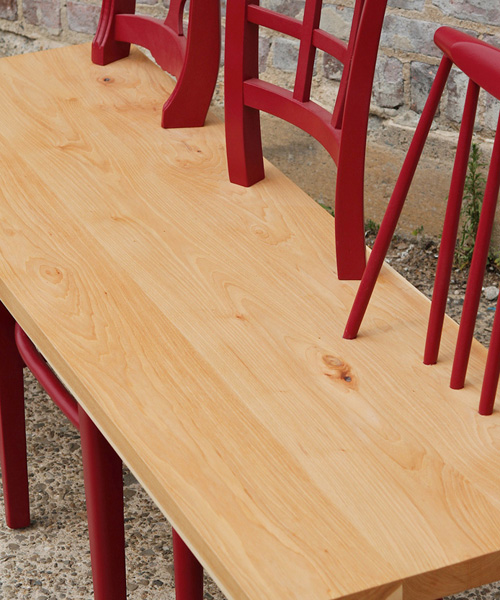 "Bastard chairs are a dime a dozen and we tend to cast them off into purgatory all too often. The Greene Ave. collection is a project that rescues these orphan chairs and upcycles them into a one-of-a-kind bench for your entrance way, dining table or backyard patio."

"Each bench uses three contrasting chairs from different eras to form a new contemporary piece. All benches range in size, shape and color. The bench shown is made from unforgiving hard-nosed Hickory and painted cardinal red."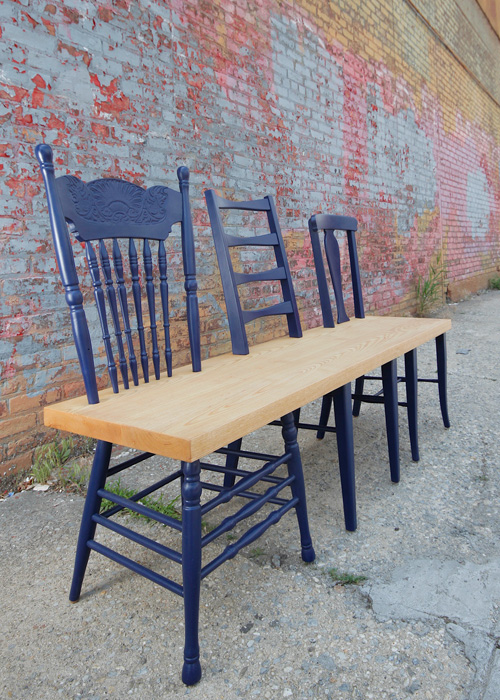 Read more about these stunning creations @
31 and change website
I came across the cool creations via
Recyclart
, which always feature exciting recycling ideas.