Bright Blocks @ Babel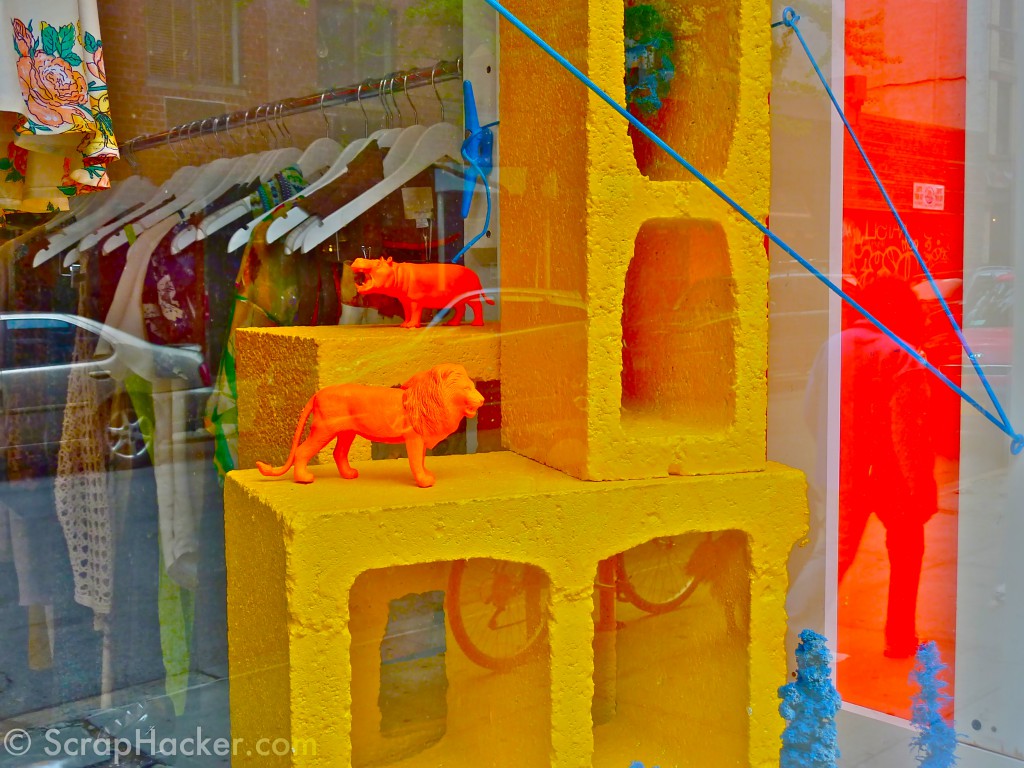 Babel Fair of NYC´s Elizabeth Street is packed with cool clothes and creative ideas. One that caught my ScrapHacker eyes in particular is the smart, new up-cycled and re-purposed usage of concrete hollow blocks (normally used in wall and foundation constructions, see picture below – the picture of the concrete blocks below is from www.bixbocement.se).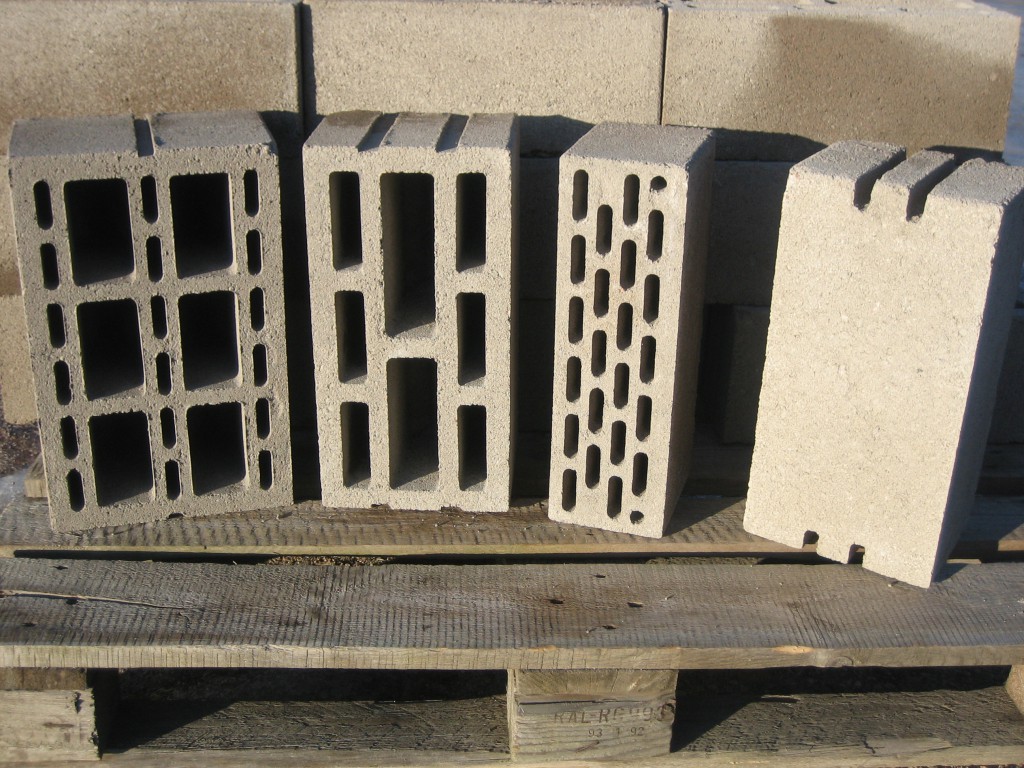 Painted in bright yellow the blocks in the Babel Fair not only provides practical display levels but also makes the store window display pop – attracting some well-earned attention. Well inside, plenty more inspiration awaits the visitor with a keen eye for design.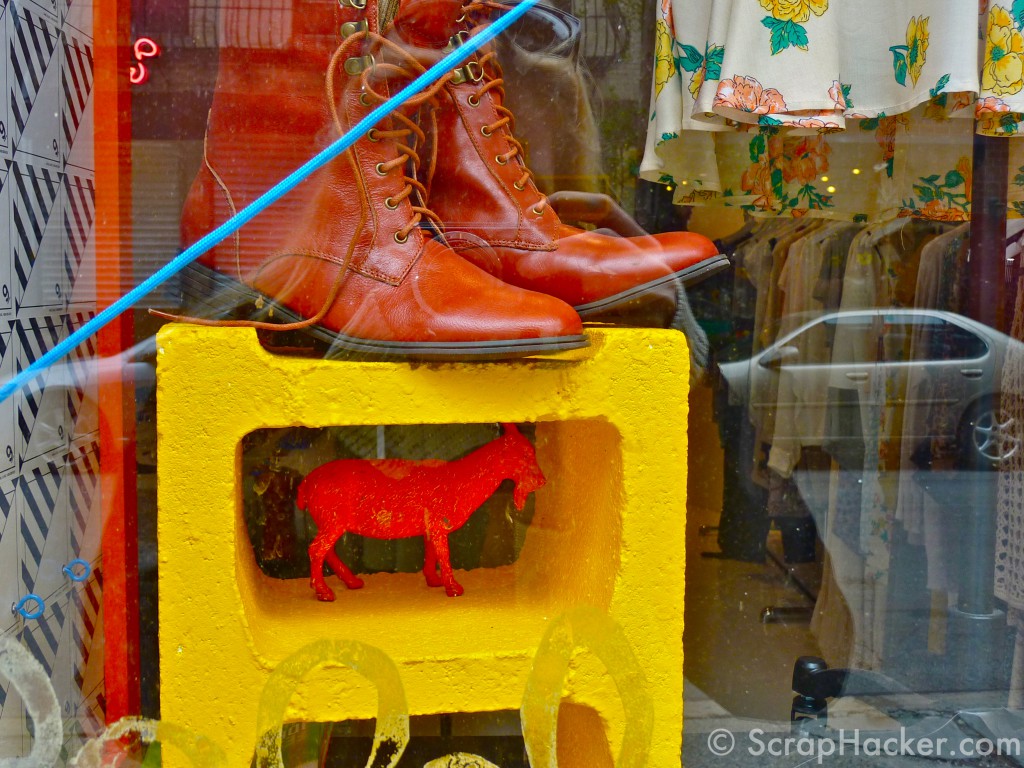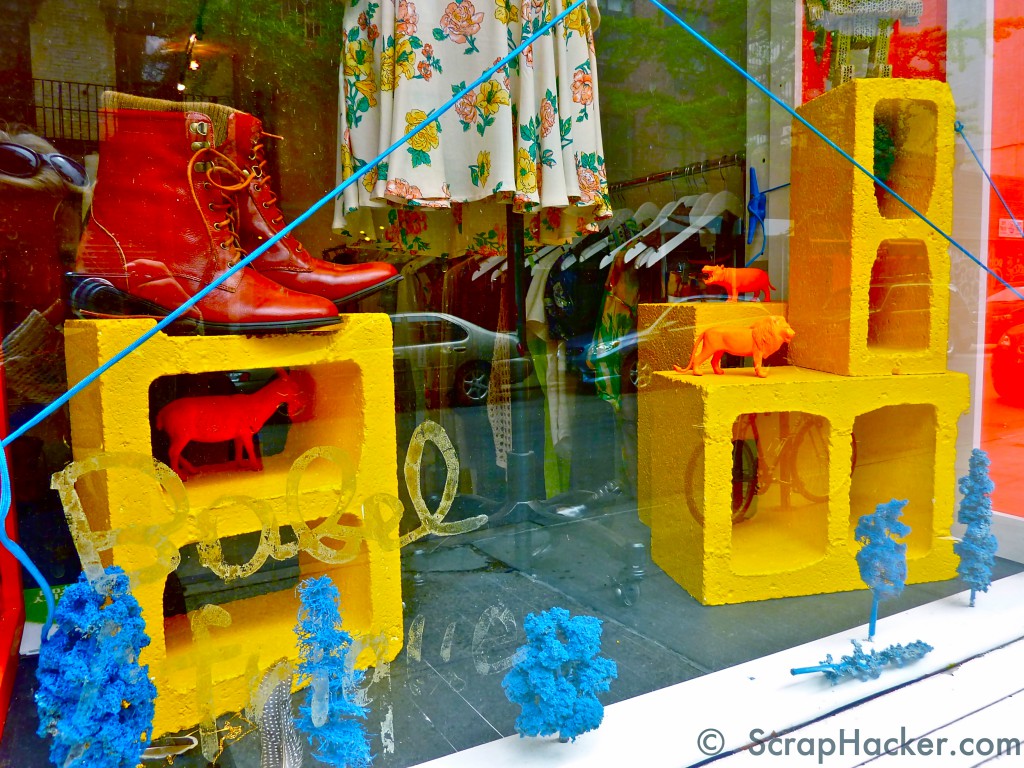 Visit BabelFair online @
www.babelfair.com
BABEL FAIR – 260, Elizabeth Street (NYC)