Bin There – Done that?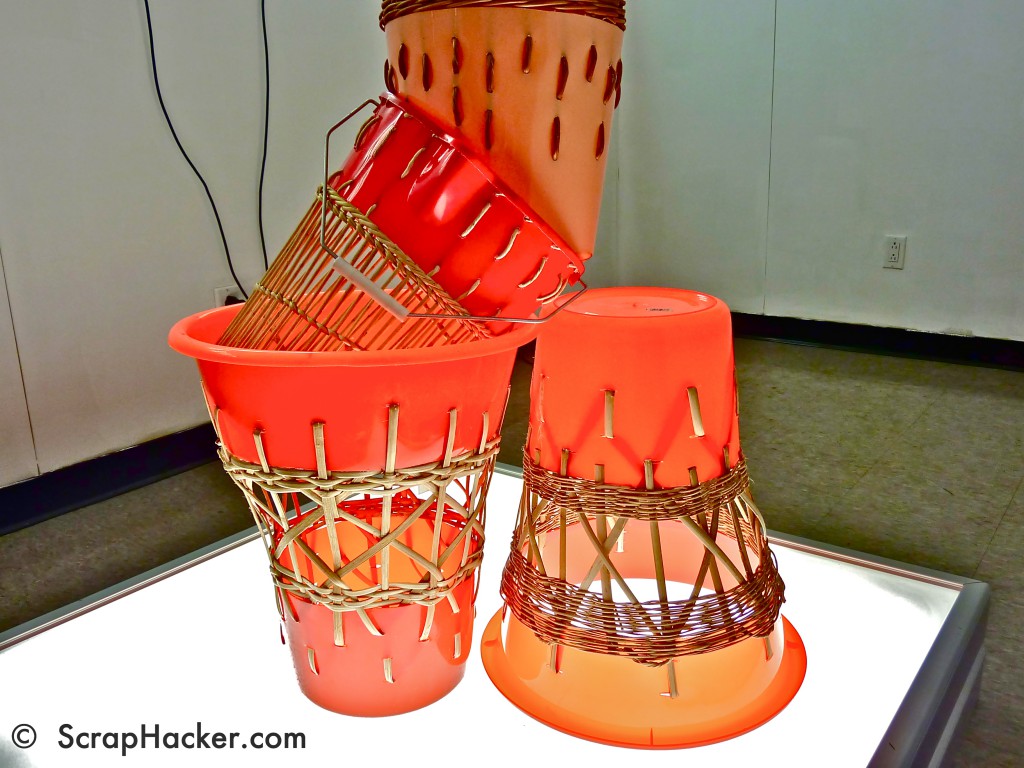 I saw these fabulous waste baskets at the NDD Space in NYC. The modern day plastic standard is hacked by traditional rattan, the result is a product in which both components get to shine in the respective qualities. The baskets are by Areaware, a design venture which for me stick out from the crowd. They combine crafts, theory and philosophy in a great, poetic way, always reaching out for that magic feeling of meaning:
We believe that appreciation for beauty is central to what it means to be alive and want to embody this principle in even the simplest things.
Areaware specializes in a creating everyday objects that are both functional and unusual, and have a network of over 20 über-talented designers in their stable.
Our goals are to create thoughtful products that inspire an emotional response and to explore design languages as a means of creating new syncretic forms. We like to think we have a good sense of humor and that our objects are poetic. We wish to create a forum for young and local talent and together, we hope to become a strong voice for American design.