Inspired @ 4cycle
Yesterday I had the pleasure of accompanying a friend to the "opening ceremony" of the Åsogatan (Stockholm) offices of company 4cycle. 4cycle has a great ScrapHacker mindset and a even greater ScrapHacker business idea, they offer a practical toolbox of creative solutions for waste management…Little wonder a ScrapHacker like me found this company very intriguing…Little wonder again, that the 4cycle office space was full of great ScrapHack inspirations, my favorite was the shelf unit made out of old moving boxes, some brass metal clips and some recycled painted mdf topboard…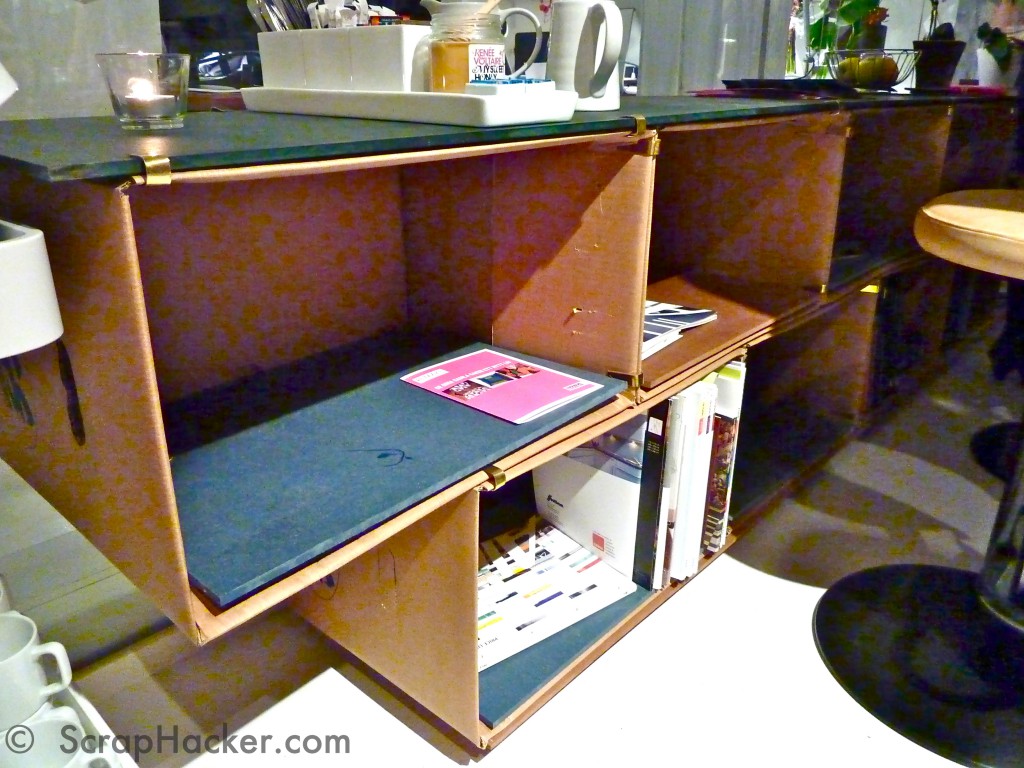 The party was a demonstration of an abundance of creativity among the 4cycle team, with CEO Pelle Halling and sidekick Norberto Lacourt proving great inspirational skills. Not only were guests treated to lots of yummy treats from CousCous catering…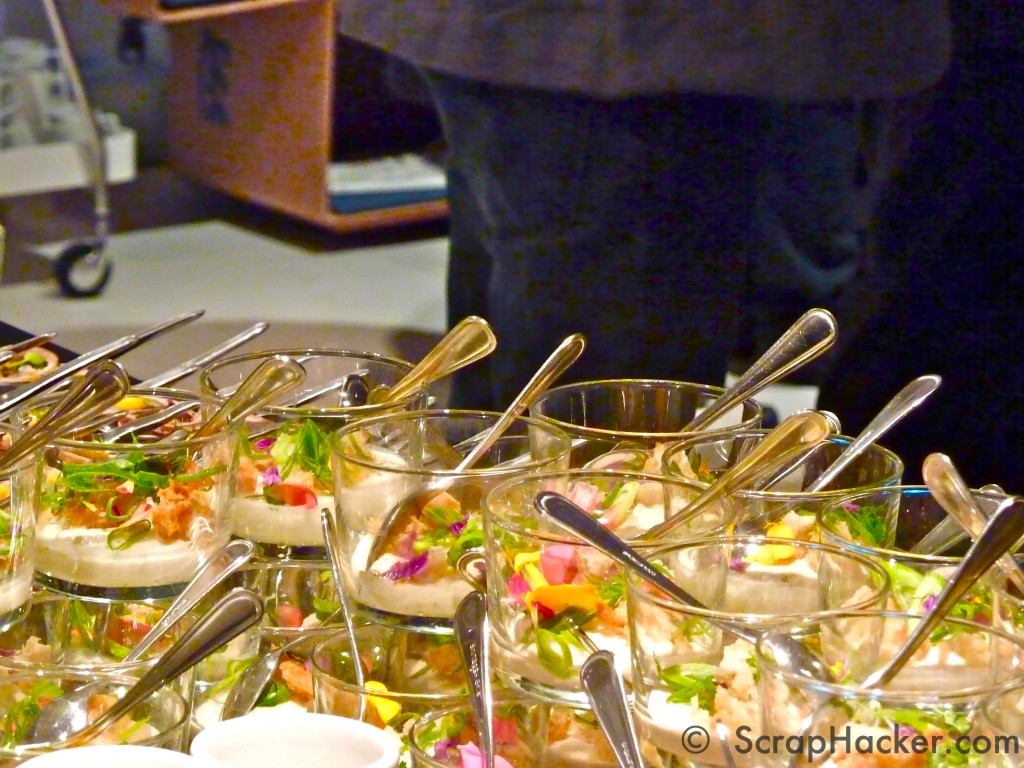 ….but also to lots of inspirational treats such as live music in the elevator (two charming troubadours performed a small tune, specially written for the elevator ride!) and a huge interactive guestbook – the gloriously 4cycled lockerunit!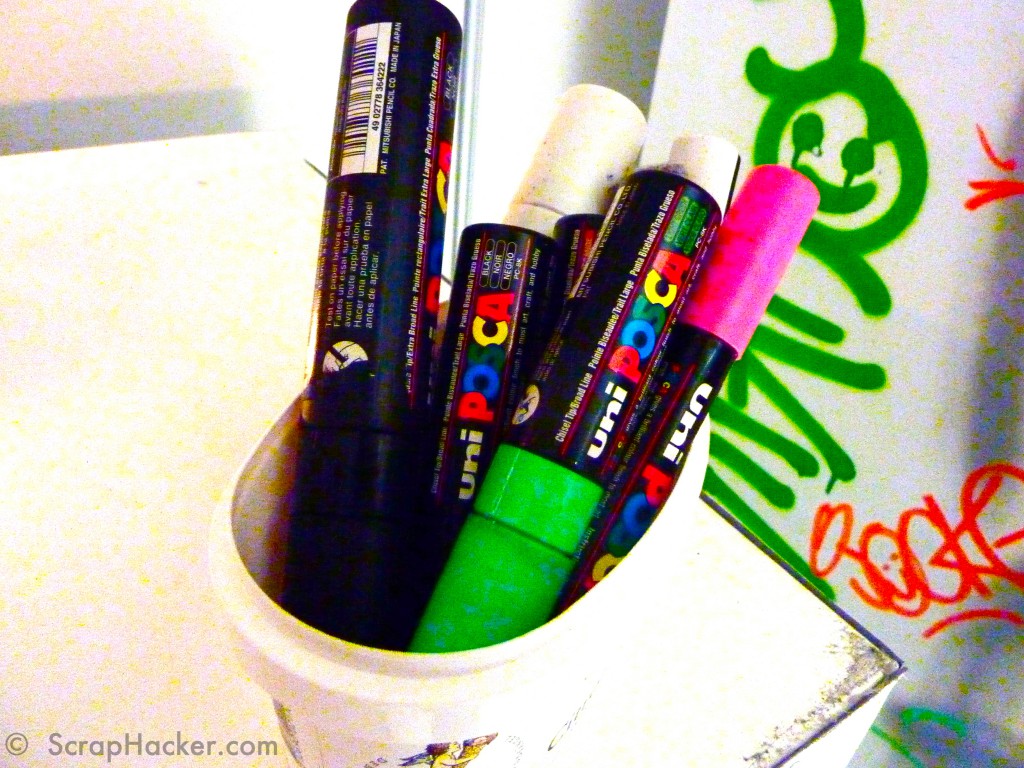 Guests tagged the locker units….(my tag below…)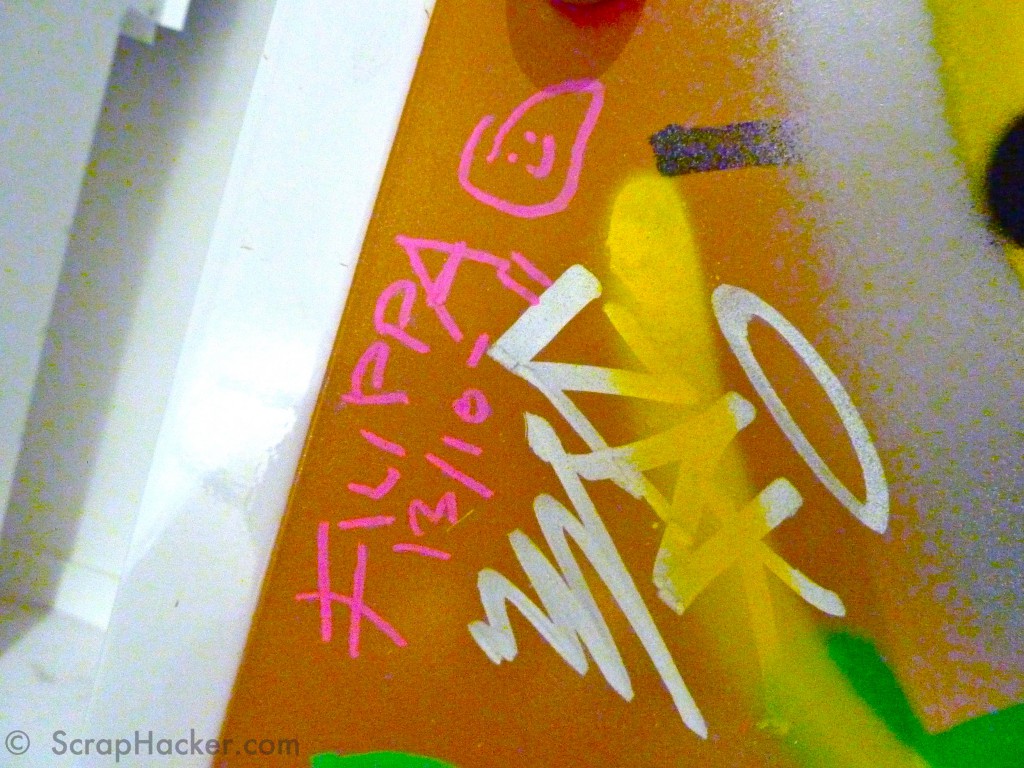 Guests played free flipper…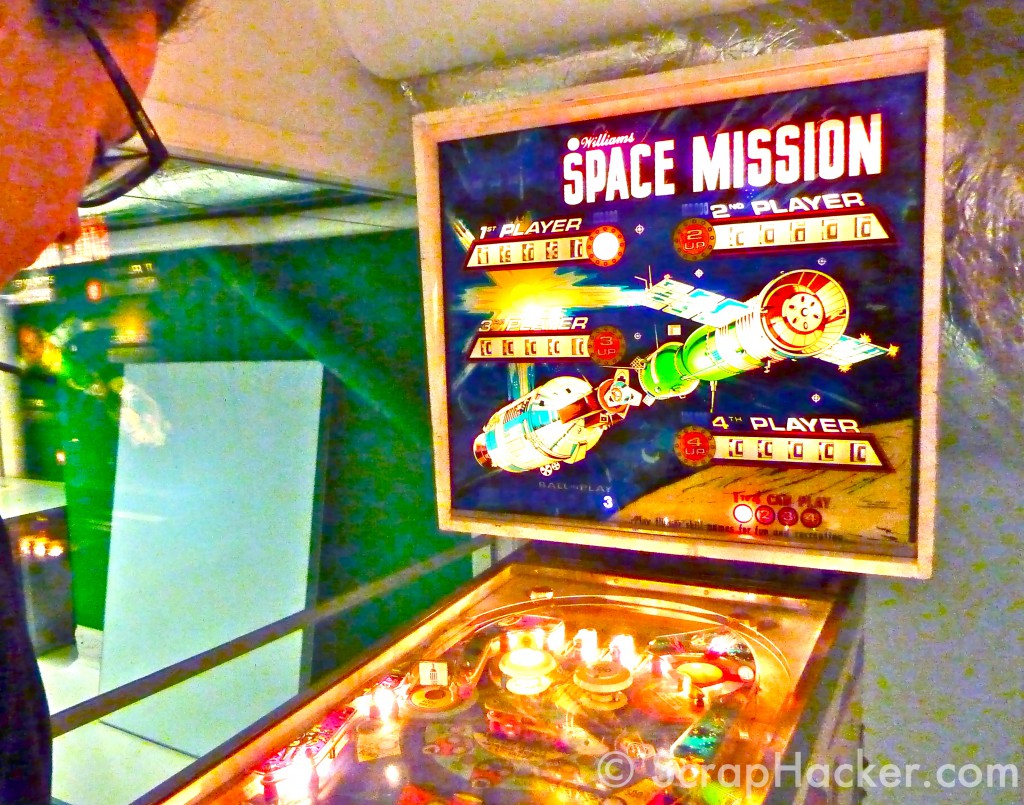 Guests marveled at great attention to detail throughout the space…such as homemade cross-stiched signs…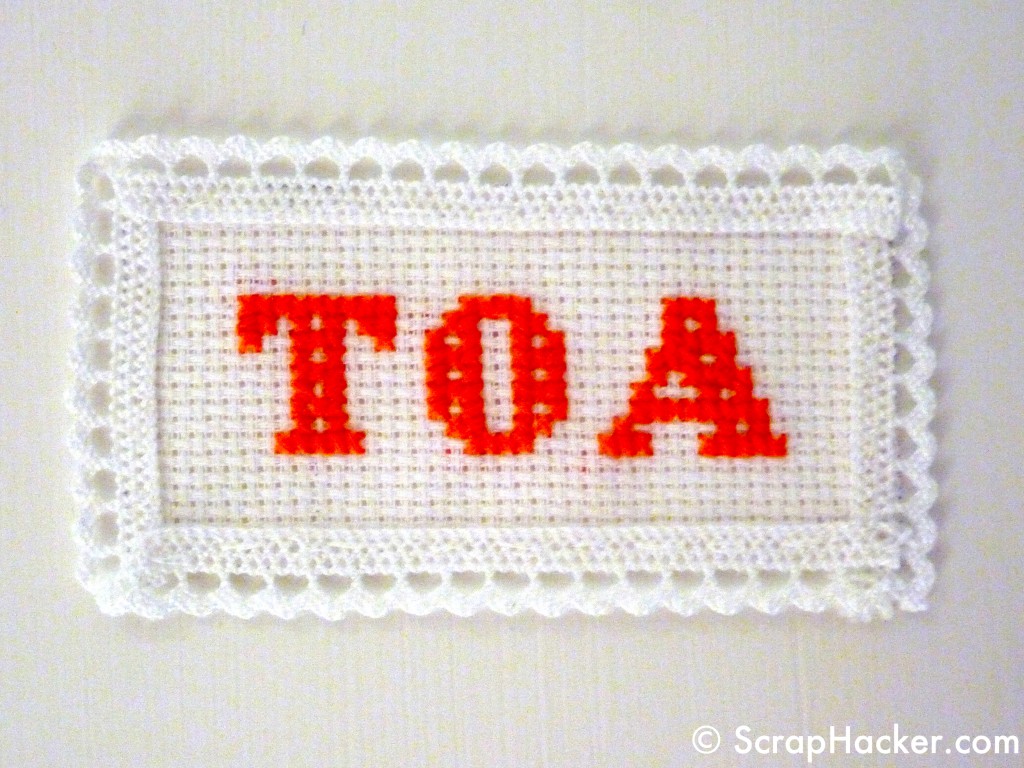 …and Scrappy Chic curtains of the conference rooms..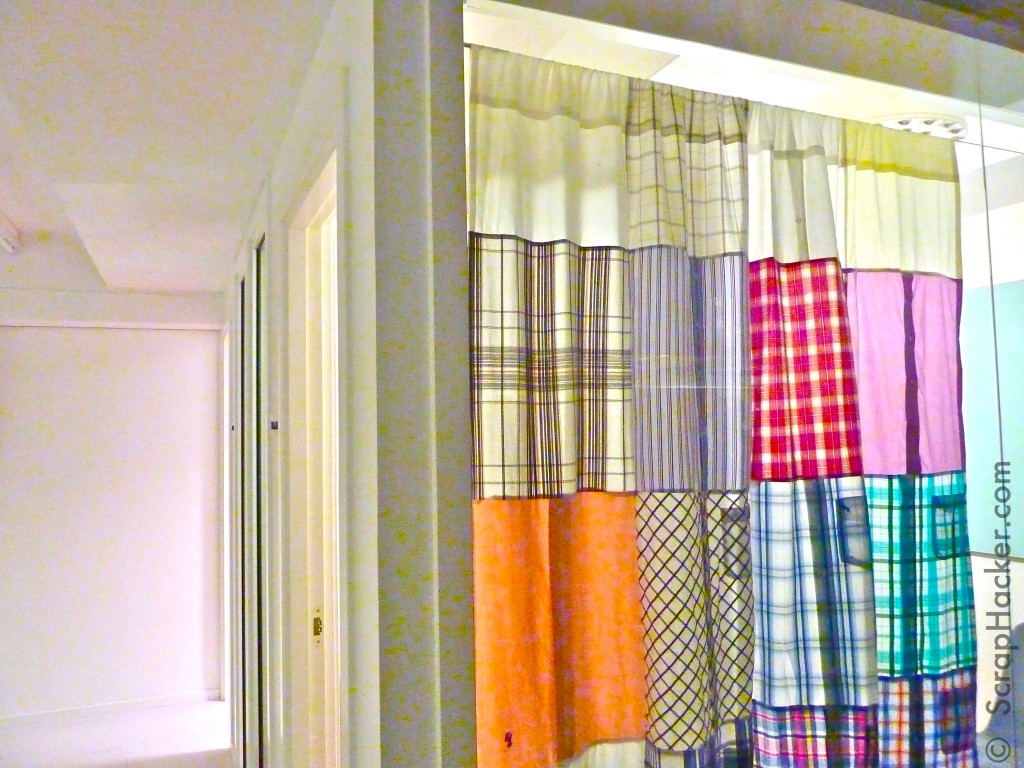 ..actually made out of old shirts!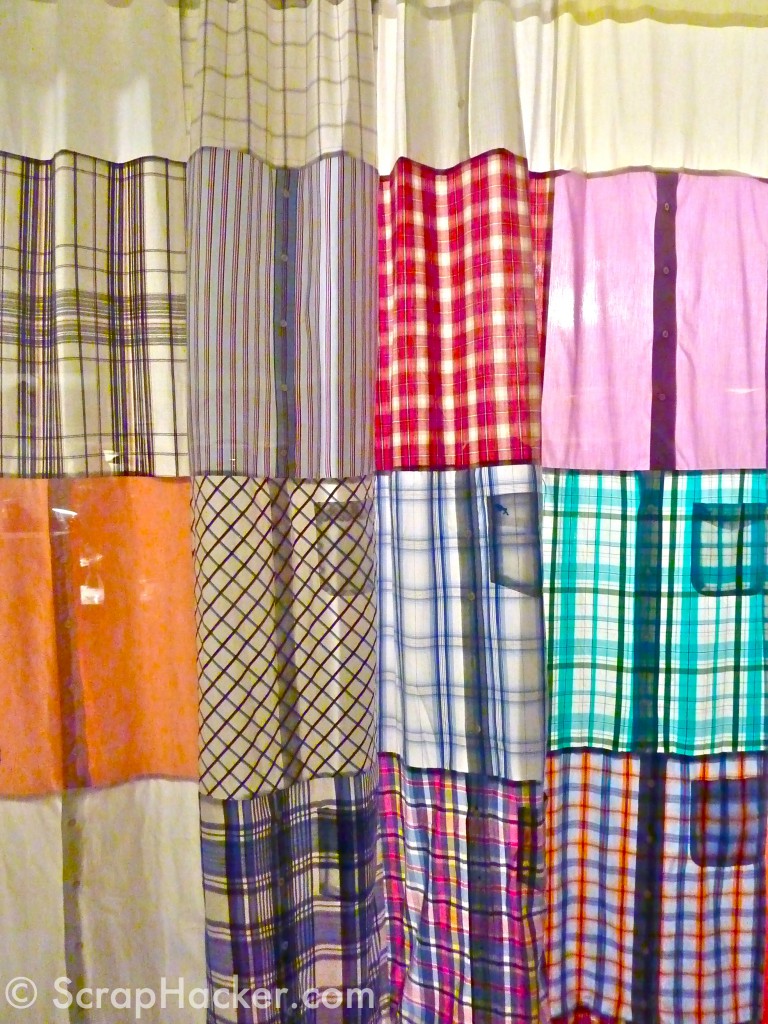 Pieces from Stockholms Stadsmissions ReMake collection were also admired…The dresses are ScrapHacked vintage kitchen towels!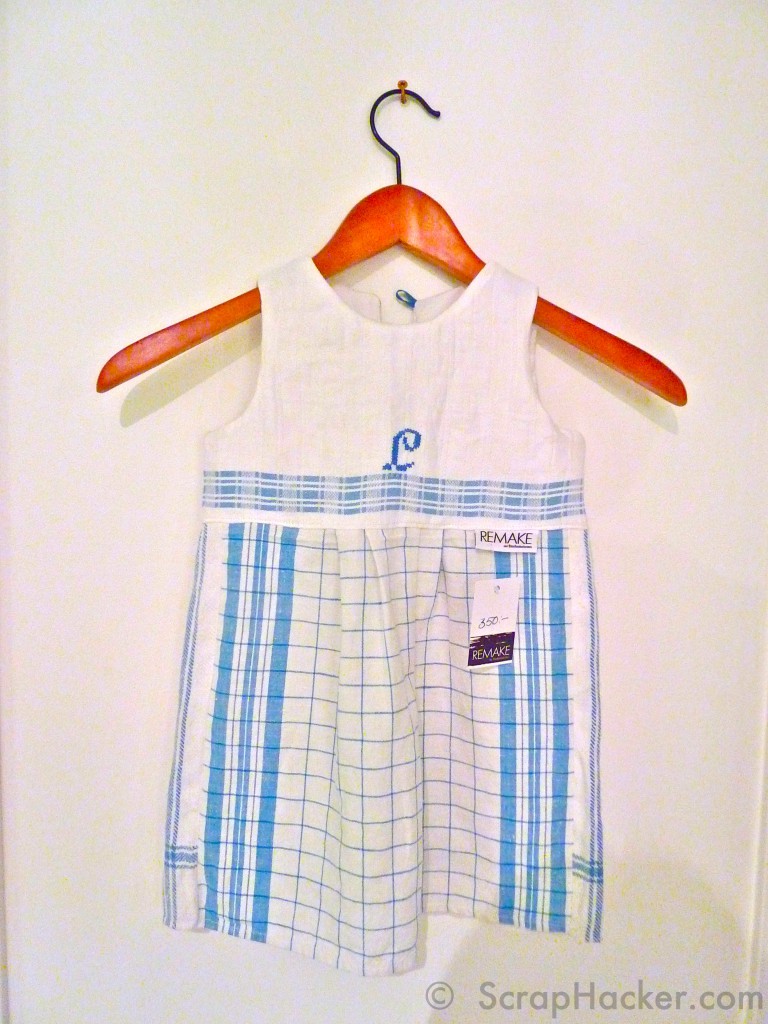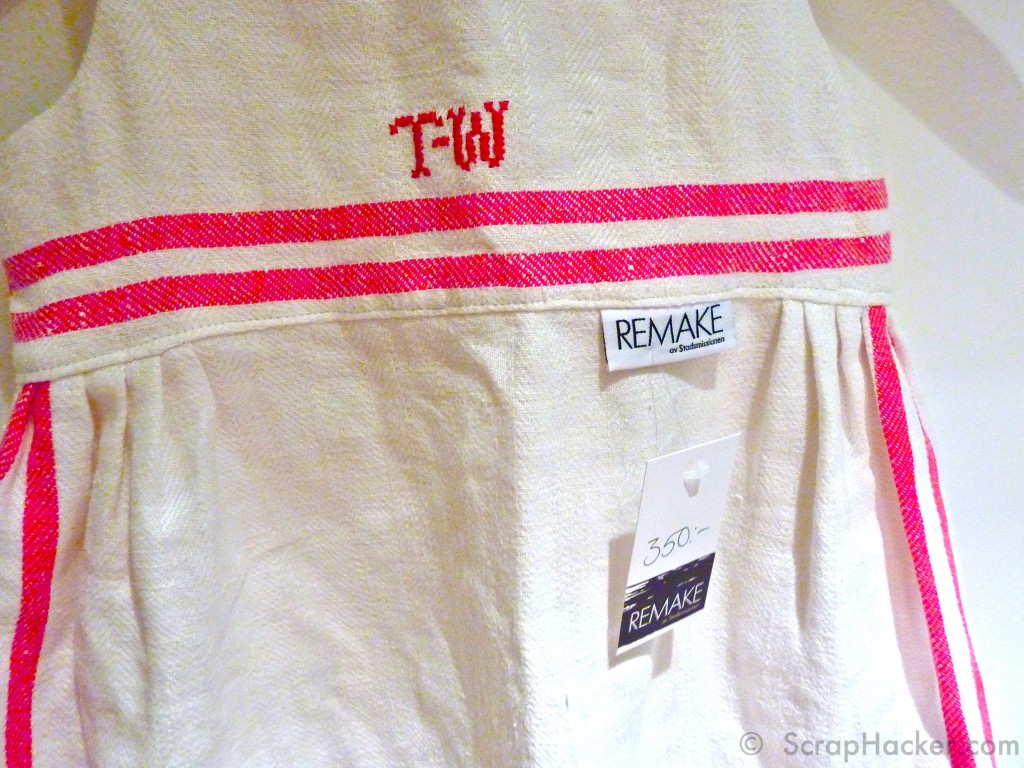 A big thanks to 4cycle for being generous with food, drink and inspiration!
Read more about 4cycle @ www.4cycle.se