Inspired by Yves Klein
A splash of energetic Klein blue shade adds instant wow-factor to practically anything. Artist Yves Klein (1928-1962) used the bold hue throughout his career (and also patented it as his own "International Klein Blue" with Hex code #002FA7).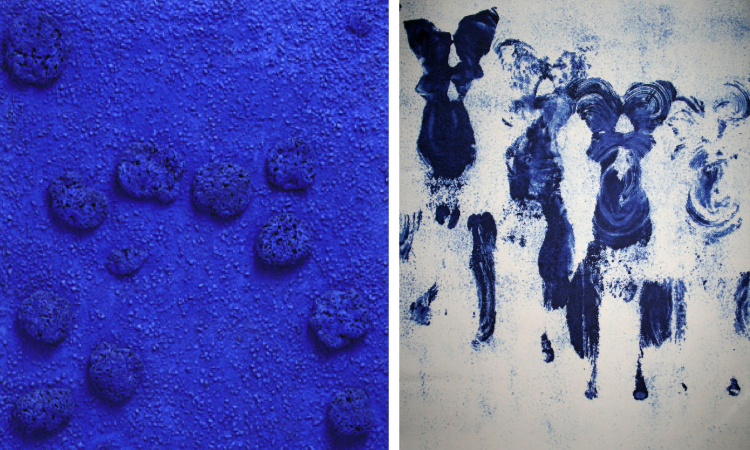 You might have seen his sponge paintings, or some of the more sensual body paintings. In 1961 he designed a table, a plexi box filled with Klein blue sand, which has since been reproduced. The table can be seen below in the foreground, in pic featuring the apartment of photographer duo Inez van Lamsweerde and Vinoodh Matadin (seen on DesignManifest.blogspot.com).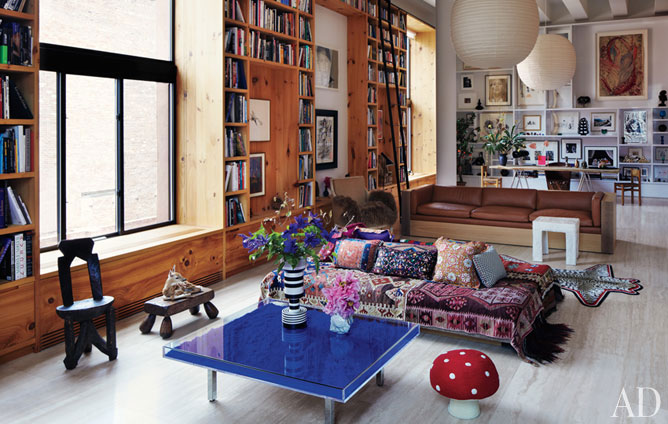 I´m thinking that wouldn't be a to tricky D.I.Y to pull off, so I gathered some of the ingredients needed:
Not feeling quite that hacky? Well, you could just let these pics inspire some more basic D.I.Y action…such as giving an old chair a fresh layer of Klein blue paint…
Some more blue inspiration…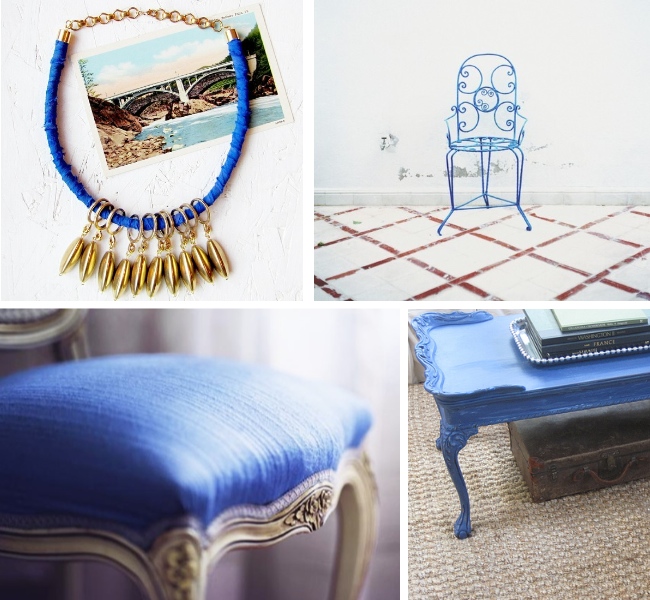 Good Luck Hacking!
Pics came from here:
Blue Rocking chair – Surfacemag.com
Blue walled hallway – Design-crisis.com
Interior pic with Klein table – DesignManifest.blogspot.com
Blue vintage coffee table – TheInspiredroom.net
Blue garden chair – Pinterest Pin Link
Blue necklace – Pinterest Pin Link