Vegan Taxidermy D.I.Y
So…yeah, I know, this trend has been around for quite while. Yet, seeing bits and pieces of ideas everywhere around the blogosphere I decided to make a sort of
Greatest Hits
of
DIY Ideas for Vegan Taxidermy
. I've done a lot of browsing and ended up with a selection of
10+ Awesome ideas
involving everyday stuff like Lego, Sweaters, Newspapers, Plastic containers and what have you…Whoever you are, I bet you've got the material for at least one of the hacks in the round-up
.
Good luck Hacking!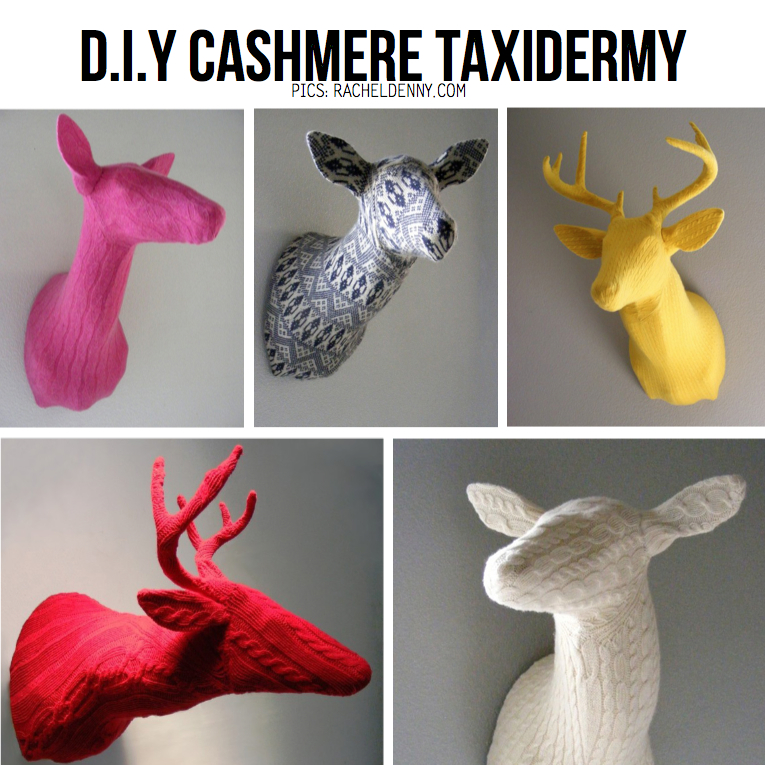 Grab an old cable knit sweater and let the inspiration from Artist Rachel Denny be your D.I.Y guide….
Cashmere Taxidermy by RachelDenny, via HERE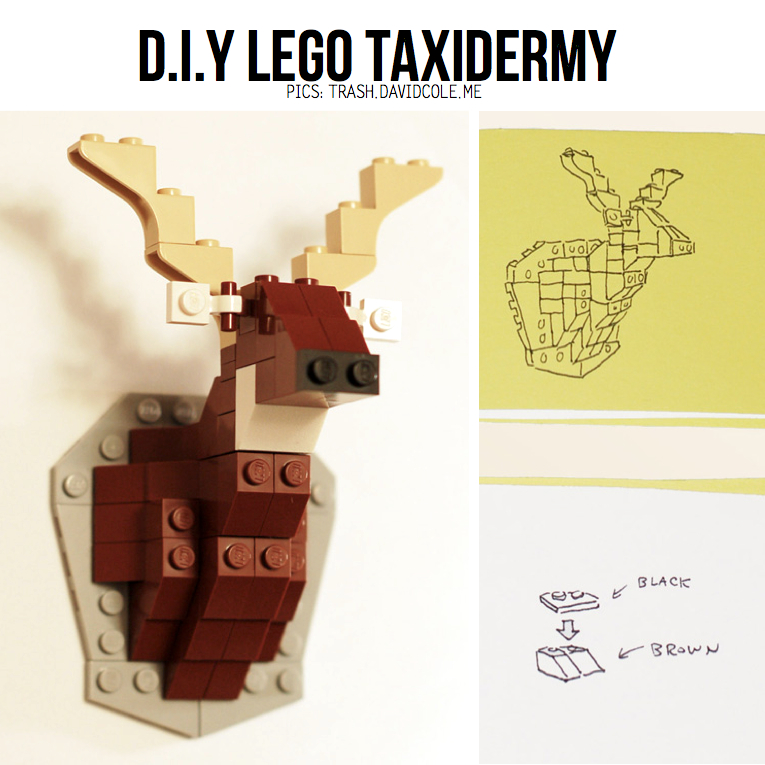 D.I.Y Lego Taxidermy by David Cole, Buy D.I.Y set here!
DIY Papier Taxidermy Tutorial from 'Cut Out & Keep' – HERE!
Head to Etsy Shop Horrible Adorables to admire the stunning pieces by Jordan Elise, HERE
DIY Wire Faux Taxidermy Tutorial from CreativeCate via Instructables – HERE!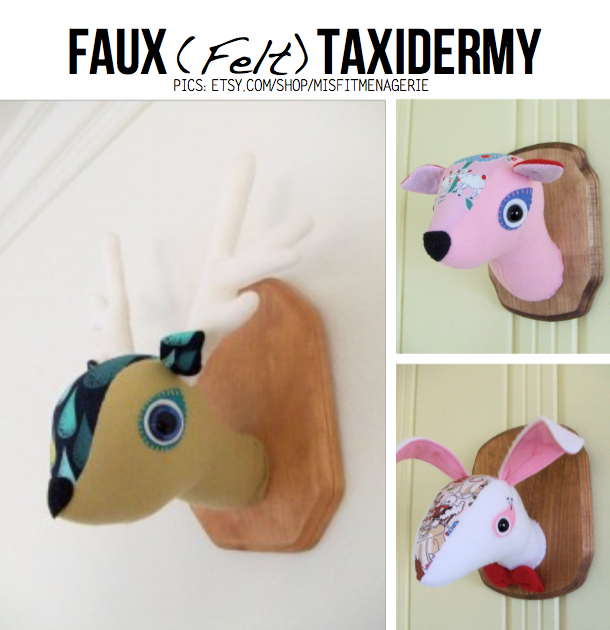 Let Etsy Shop MisFitMenagerie inspire some D.I.Y Felt Taxidermy, via here
DIY Newspaper Taxidermy, Mollie Green for DesignSponge, Tutorial HERE!
DIY Faux Wood Faux Taxidermy from ManMadeDIY, TUTORIAL HERE!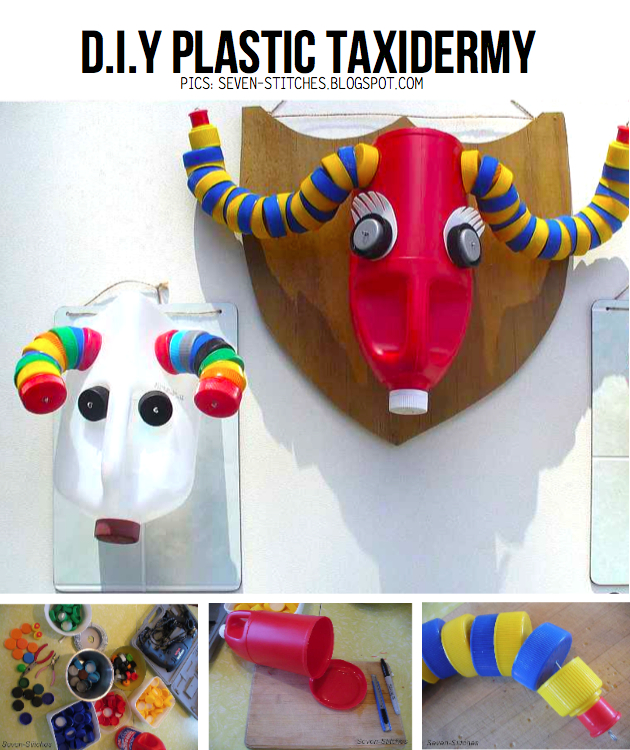 DIY Recycled Plastics Taxidermy from Seven Stitches, TUTORIAL HERE!
The easiest vegan taxidermy idea of all is the Washi tape idea…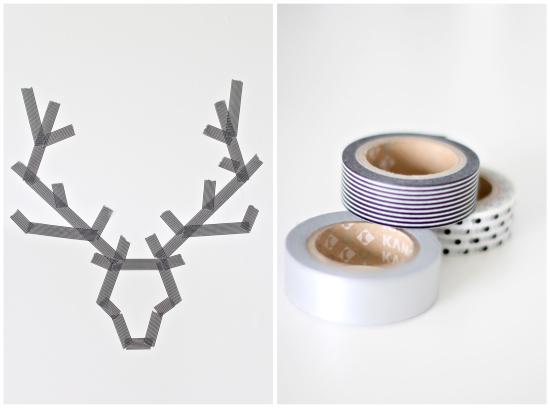 via here
If you have a laser-cutter lying around – go to Thingiverse to download a free SVG file of the DIY Moose Head Taxdermy/Jewelry Stand Below: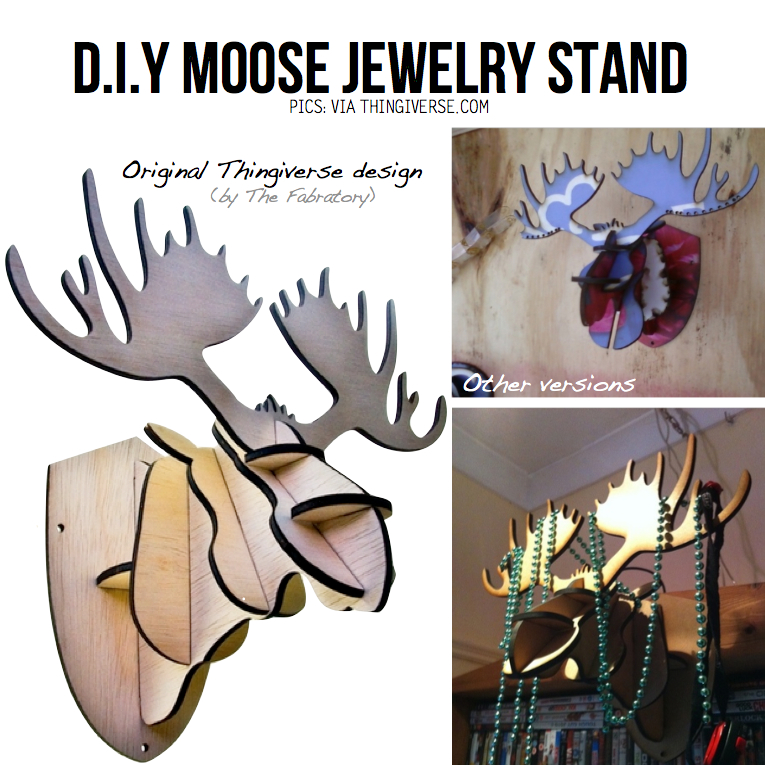 Get .svg-file to make your own Moose Head from Thingiverse
I'd like to finish things off by sharing some inspiration from two artists whose stunning caught my eye in the research for this post:
Art (Paper Taxidermy) by Anna-Wili Highfield
Anna-Wili Highfield is a young hacky Sydney based artist who makes the most amazing sculptures of animals from paper. Her vivid sculptures have been commissioned by commercial clients like Anthropologie and Hermes. Before launching her solo career, Anna-Wili worked as a scenic painter for Opera Australia. More about Anna-Wili, HERE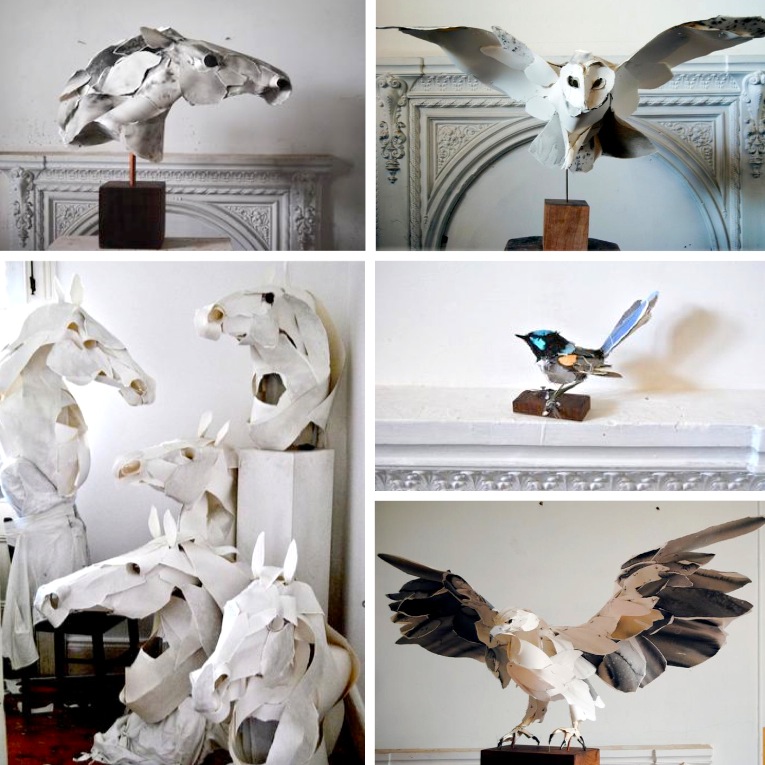 Via here
Art (Embroidered etc. Taxidermy) by Donya Coward
Artist Donya Coward is based in Nottingham which the historic home of the British lace industry. All her awesome artworks are made using Victorian, Antique, Vintage Nottingham and French laces, embroideries, embellishments, fabrics and haberdashery. More about Donya, HERE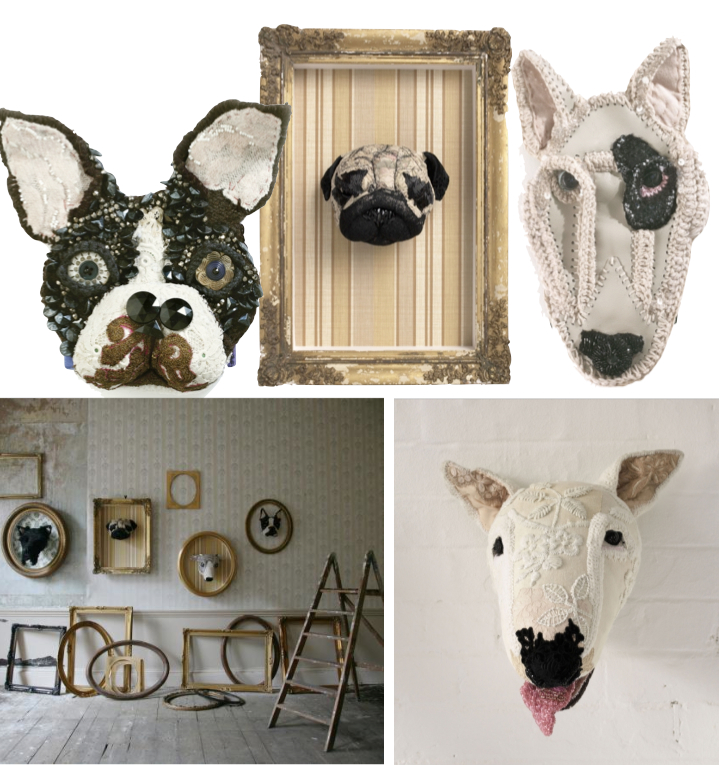 via here
What that hefty line-up I hope you feel inspired to hack the crap out of some scrap and make some D.I.Y vegan taxidermy of your own!
Good Luck!