Hacky Racquets
Beautiful vintage wooden tennis & badminton racquets are a common sight in thrift stores and markets – perhaps you´ve got one or two stashed away in the attic somewhere? They´re decorative as they are, yet, some hacking could give them some new relevance in the contemporary home…This is what you tend to see in markets: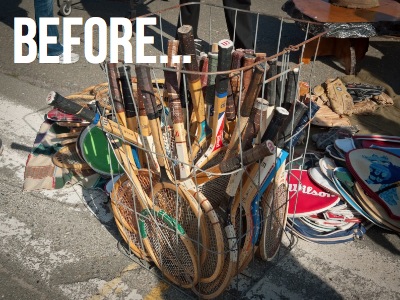 And here are some hacky "after" pics, on what you could make with the racquet raw material:
The racquet chandelier
I snapped this pic myself in the Tommy Hilfiger pop-up store that travelled the globe in 2011. Racquets have been bundled together and blend with the lights to create a sculptural focal point, hanging from the ceiling supported by white chains.
Wall sculpture
Racquets have been grouped to form an awesome wall sculpture.
Single Raquet wall art
A racquet has been mounted to a metal frame for industrial effect.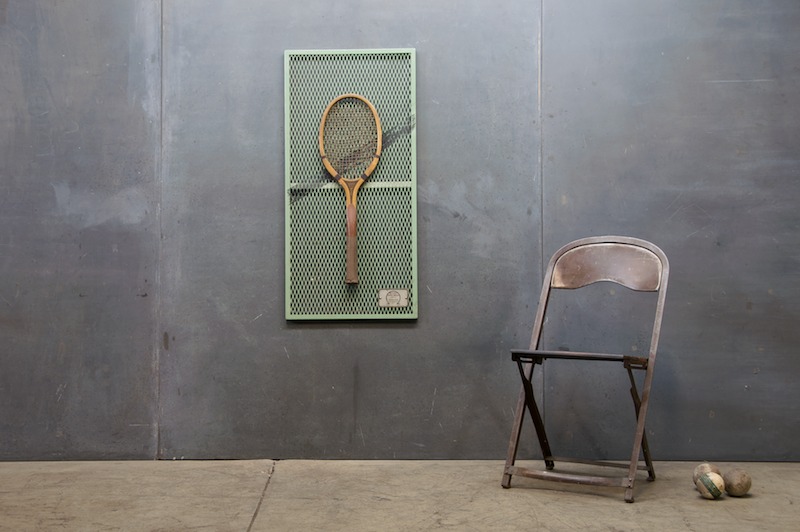 A bouquet of racquets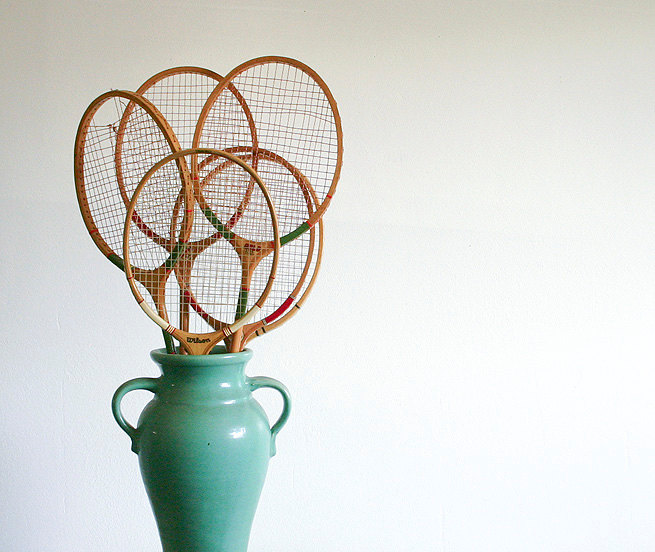 Embroidery hack…
Mirror, mirror on the wall…
Mirror hacks are a great way to create new use for the vintage racquets.
more mirrors…
A bedroom decor has been artfully pimped with some great racquet mirrors.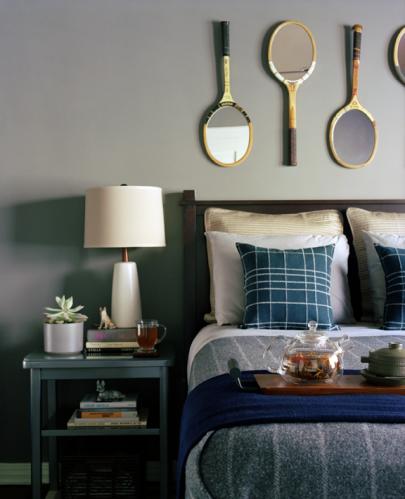 Spontaneous Frame
Some string and some bric-a-brac déco creates a spontaneous still life.
Jewellery Caddy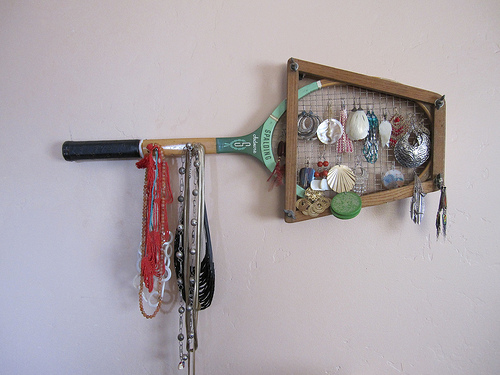 Purely decorative
And lastly, to round things off, some purely decorative hacks, with the racquet left au naturel…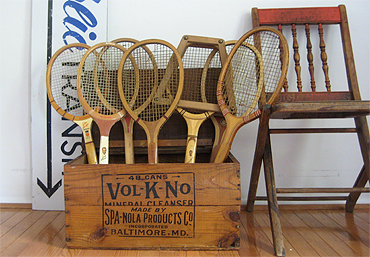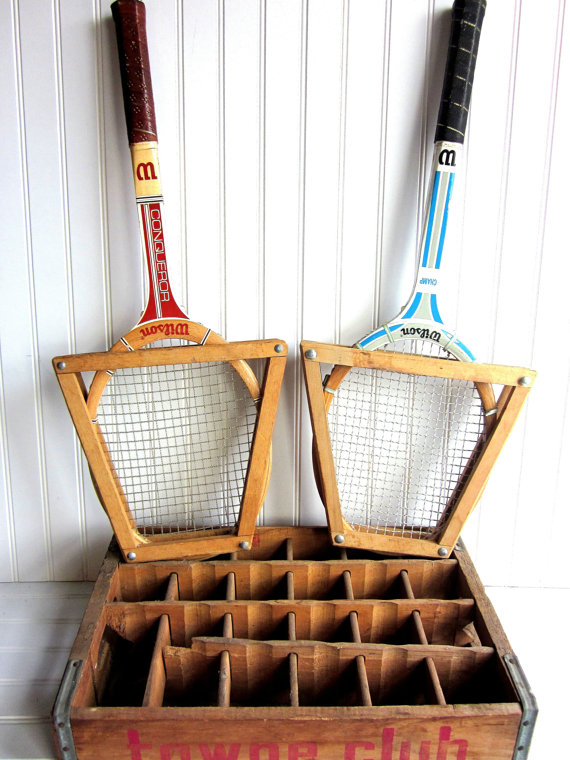 Good Luck Hacking!
    Pics came from here:
Wall sculpture:
HeyThingsChange.com
Industrial wall art:
Factory20
Bouquet:
Etsy.com
Embroidery:
Revisitme.tumblr.com
Mirror collage:
VelvetRibbon
 Mirror in bedroom:
FreshHomeIdeas.com
Frame:
Etsy.com
Jewellery caddy:
ReadyMade.com
Au naturel:
RefreshedDesigns.blogspot.com
Etsy.com