Just in (suit-)case…
It´s easy to stumble across beautifully aged vintage suitcases these days. I like them, sure, yet, with no specific long-term area of use other than the decorative "it-item" du jour, it seems most of them will stay put in that market corner…unless, that is…some creative hackers come up with a straightforward way to re-use them…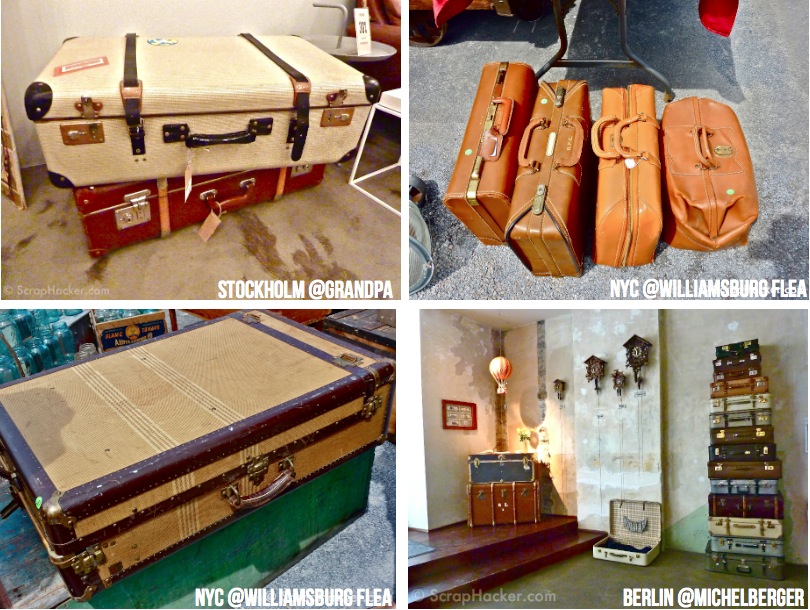 I´m thinking the upcycled pieces by Cape Town based studio ReCreate and designer Katie Thompson might have facilitated the vintage suitcase shift upward in the thrift store hierarchy…Or, what do you think about these suitcase re-makes?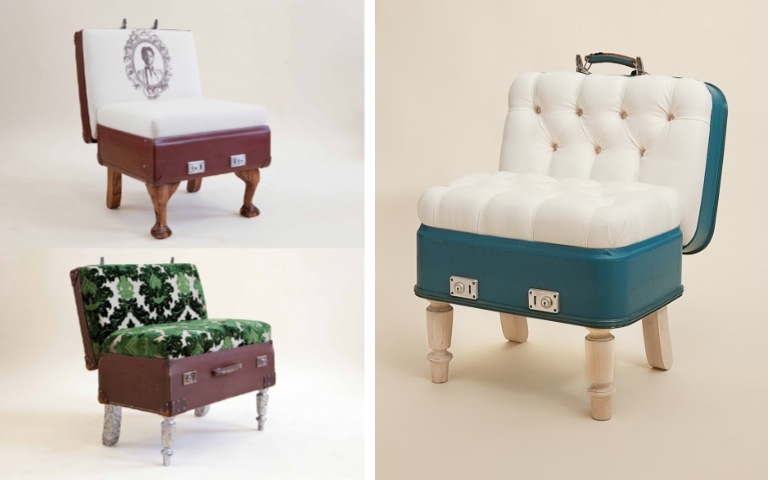 Skillful upholstery and turned legs complement precious cases.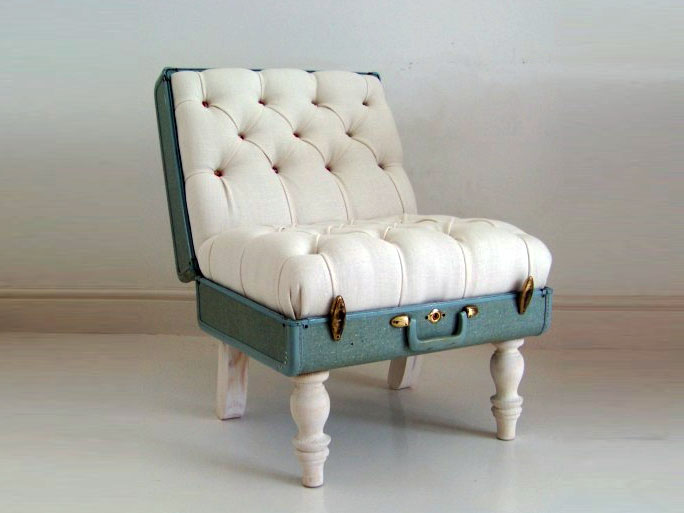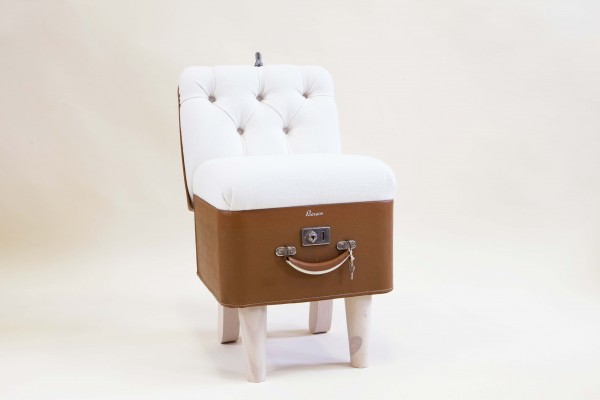 ReCreate don´t stop at chairs. The upcycled suitcase line also includes tables and storage units. I grew particularly fond of these tables, but more plenty more varieties can be found in the ReCreate website – pay them a visit here for further inspiration.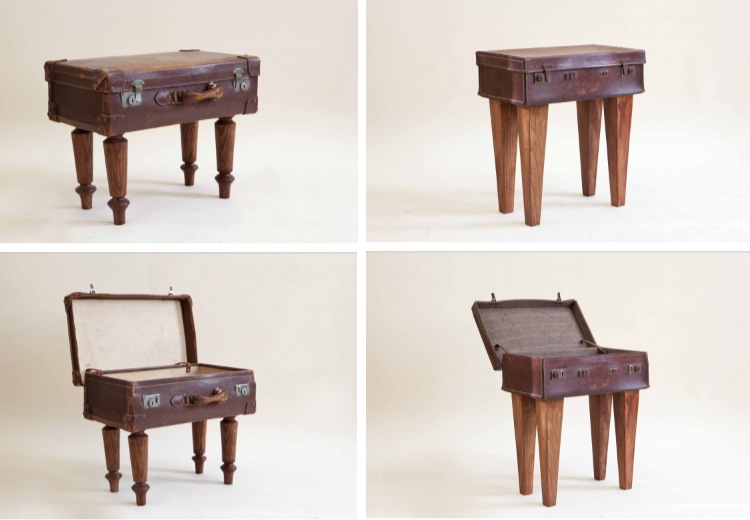 All pics (except top) from ReCreate