A Souperb Idea Indeed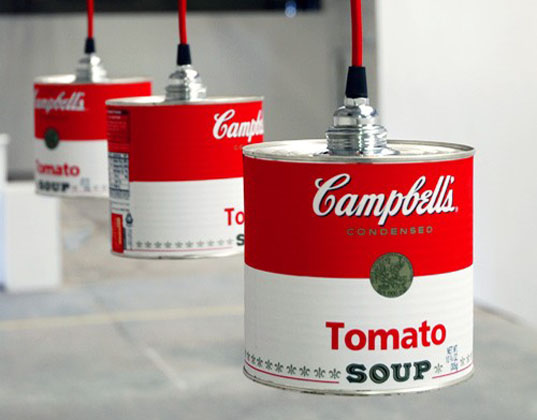 An awesome scraphack idea, no?
I guess that had not Warhol made the Campbell soup can an icon, these ´Can Lights´ by Willem Heeffer for FUSE would perhaps not seem as retro chic…However, the Warhol legacy is one popcultural fact and the iconic graphic paired with a upcycling twist do make quite the couple. The scraphack design is pretty straight forward: You need 1.) A supersized soup can 2.) a textile cord (the Swedish brand Frinab pretty much covers the rainbow with their NUD collection) and 3.) a light bulb…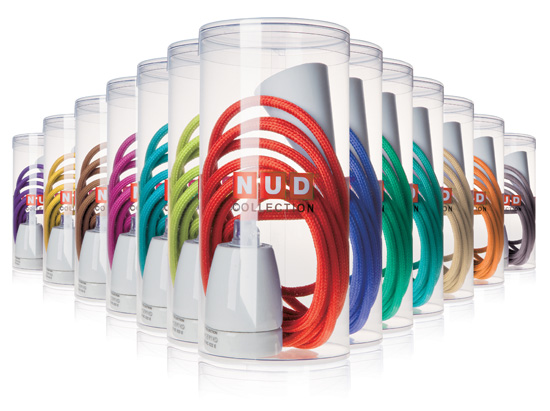 To get a supersleek and consistent look, opt for a top hook cover made from your old tuna can!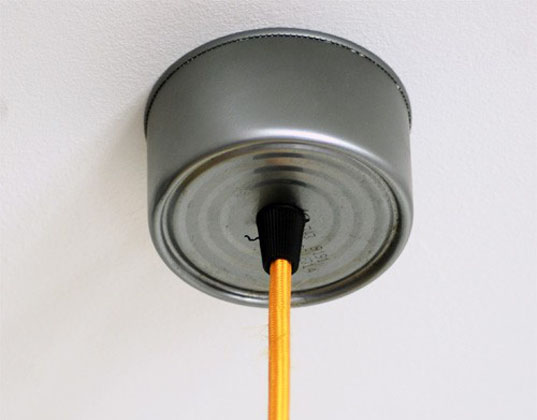 Photos from Inhabitat.com and Frinab