ScrapHacks @ the office
Doesn´t this scraphacked pallet office make you look straight into the (sad) eyes of your boring office space? I find it really weird that offices in general are so boring, that they get so little love! It´s weird since we spend so much time at the work place and since we seem to have so much energy to spare our home decor projects.
Anyway – time for some ScrapHack inspiration from the nnovative pallet space – the temporary office of Amsterdam based "brand activation" firm Brandbase. The office was designed by Dutch Most architecture) and the behind the commission was the assignment to design a temporary space that was furnished with recyclable material…The architects opted to use old pallets (they used 270 of them to furnish the 245sqM space) – the result is the ultimate ScrapHack office…
If the all-in pallet look is not for you – then simply add a dash of upcycling chic to your space by adding a Scraphacked conference table….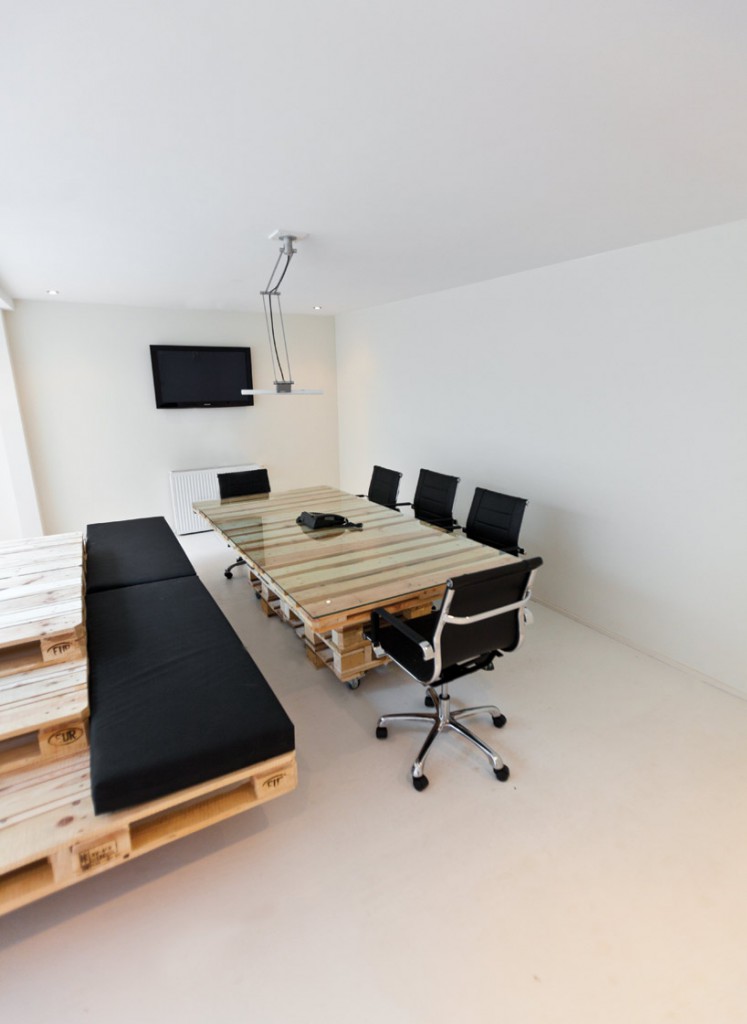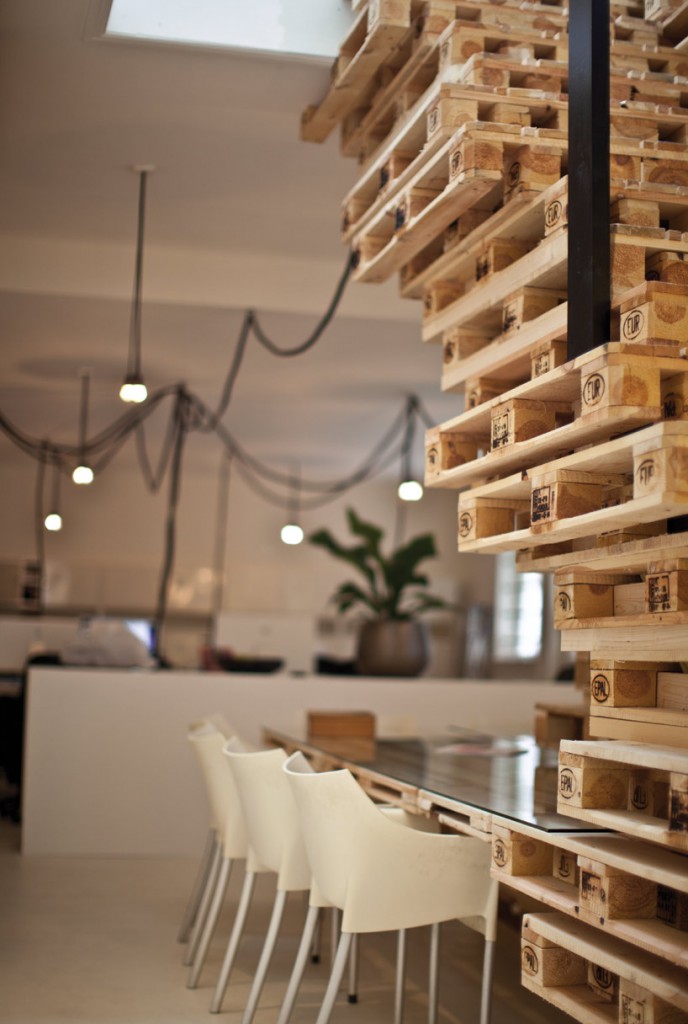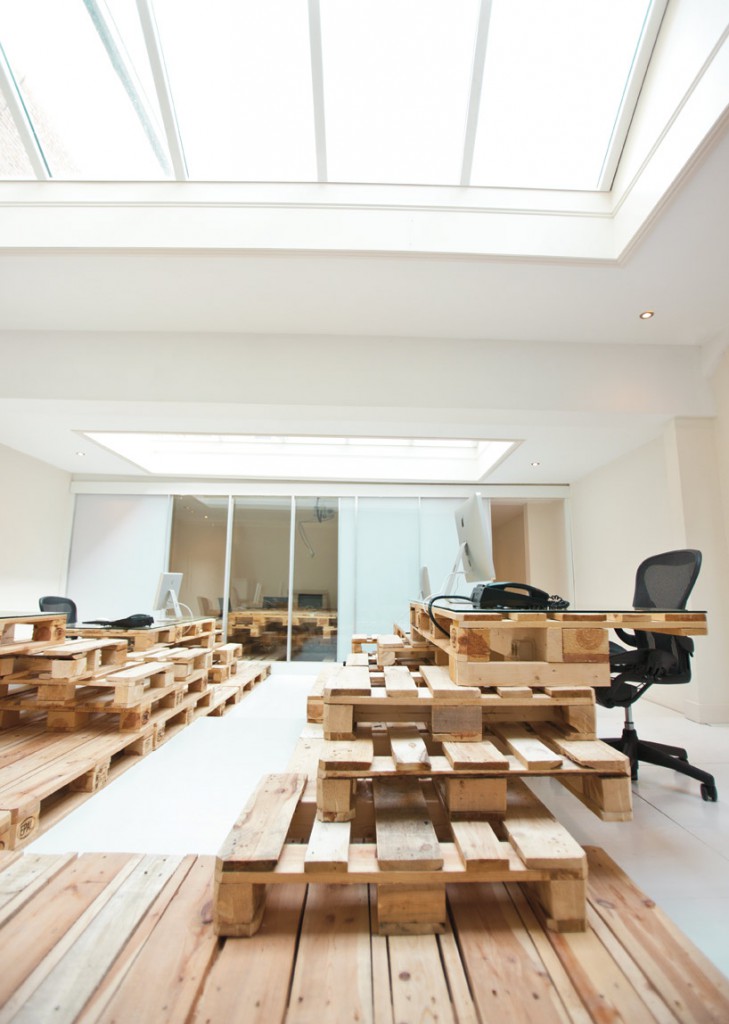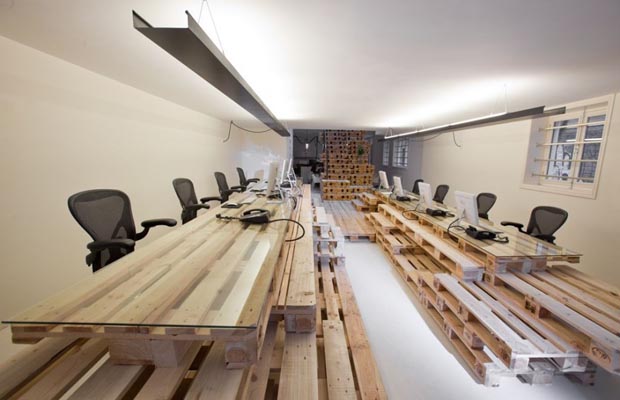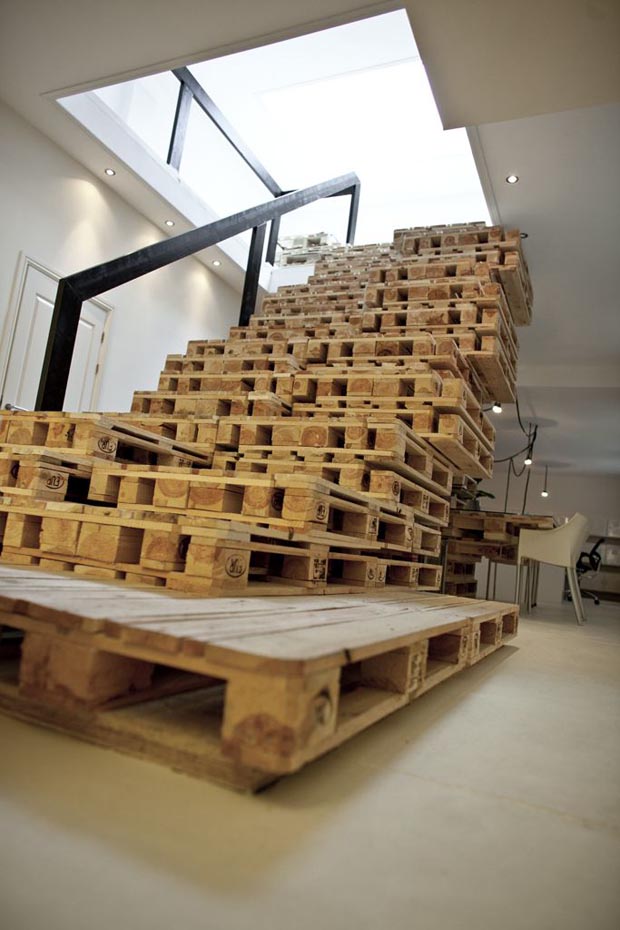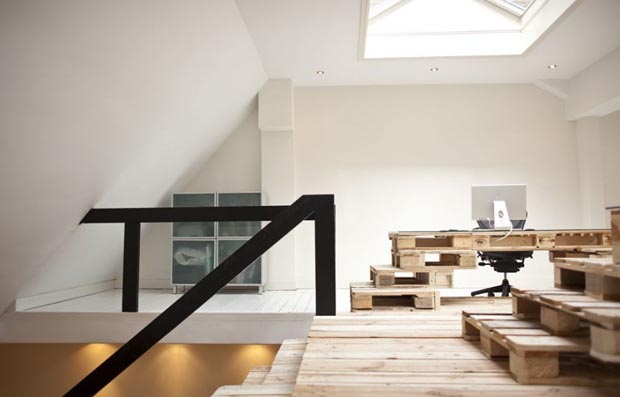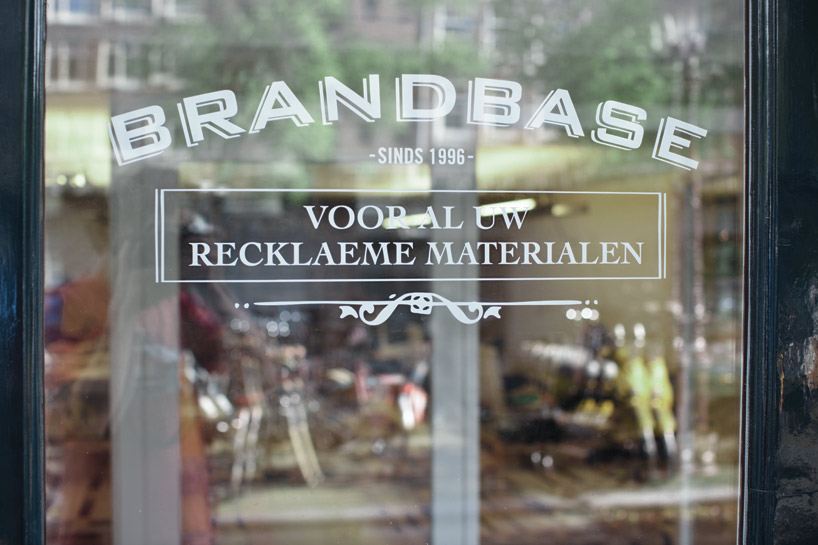 Photos from www.designboom.com