Who needs Pollock?
I´ve always liked the artist Jackson Pollock – "Jack the dripper" – and his trademark Action Painting technique (and any abstract messy art for that matter)…However, for most of us, Pollocks stuff are inaccessibly pricey (back in 2006 one classic drip painting was sold by Hollywood entertainment mogul David Geffen for a staggering $140 million…). So recently I figured –  who needs a real Pollock when you can make action paintings of your own?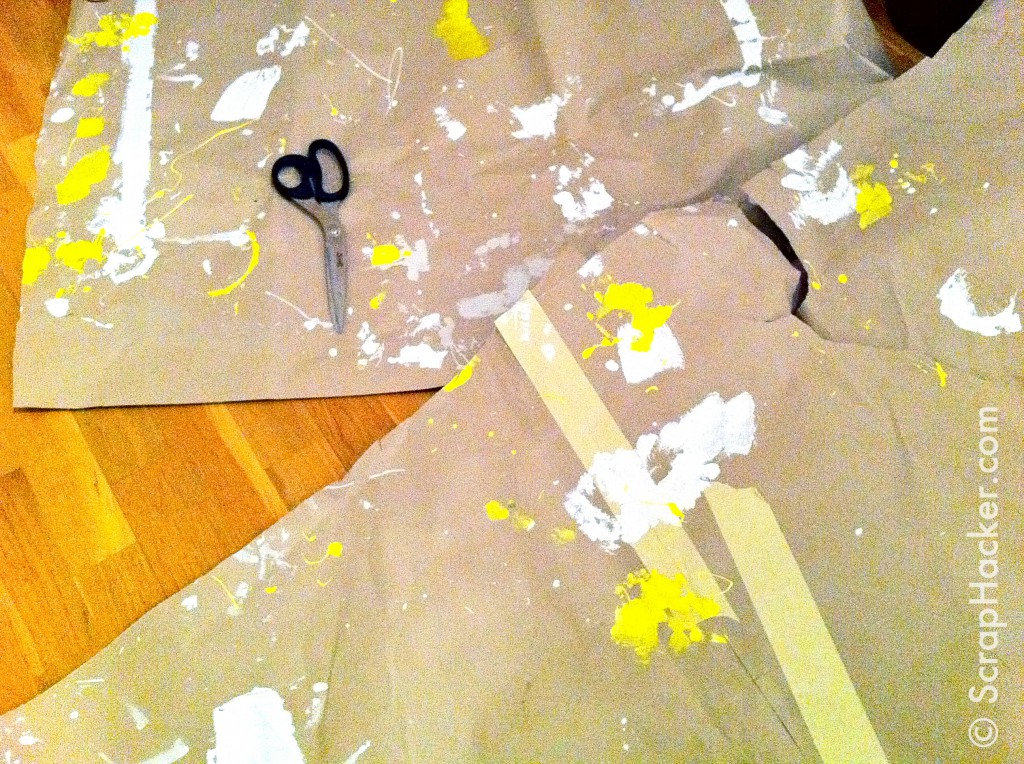 As I have problems in finding stuff I like to hang on my walls at home, I recently created my own "action" paintings when I spontenaously salvaged and "artified" the carton I´d used to protect the floor while I was painting my Canary Yellow stools…
What you need for some Pollock D.I.Y
1. Some messy, paint-stained carton like the one featured above (Note: The best drippy, sloppy results are acheived when actually really painting something, so combine this Pollock-D.I.Y hack with some other hack that includes lots of painting!)
2. Some frames…I used a mixed IKEA Ribba frames and IKEA Fjällsta frames for this hallway arrangement…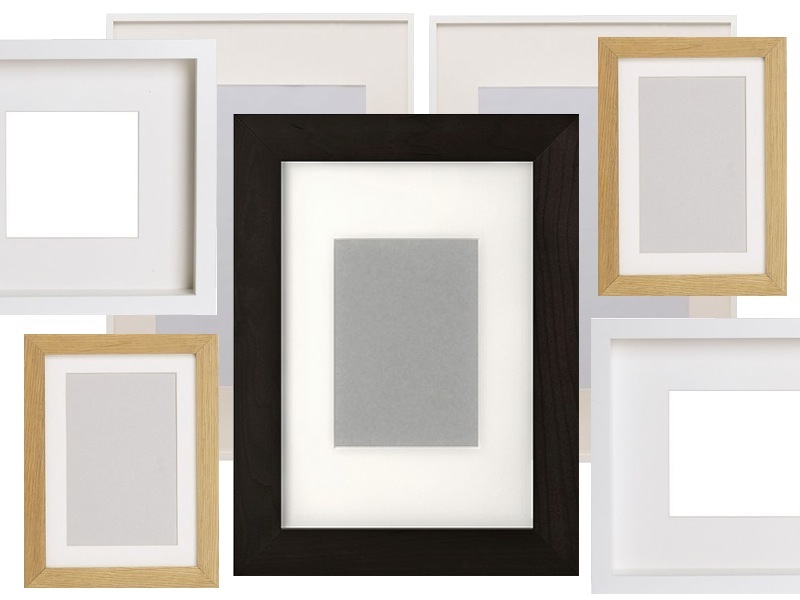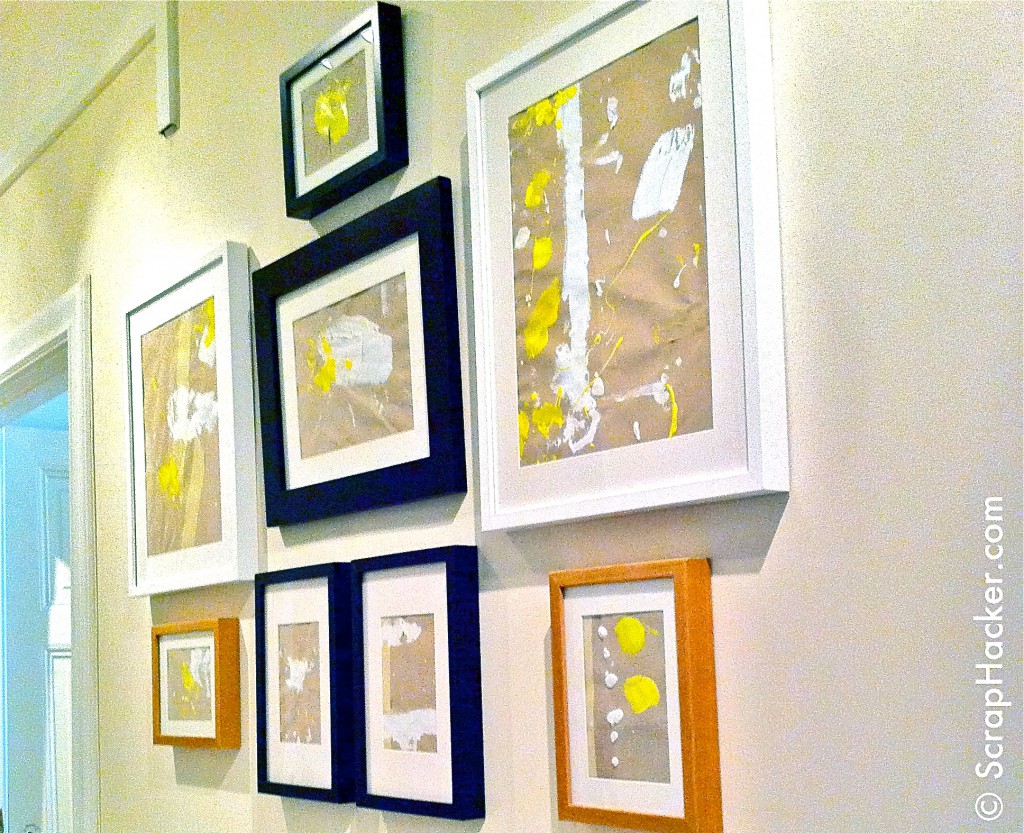 Right now I have a naked piece of carton hanging on the wall in the dining area corner of my living room, featured in my previously posted £30 Dining Table Hack D.I.Y Tutorial. I kind of like that piece of carton – which is a left-over from a pallet paint job (which was the origin of that rectangular shape!)…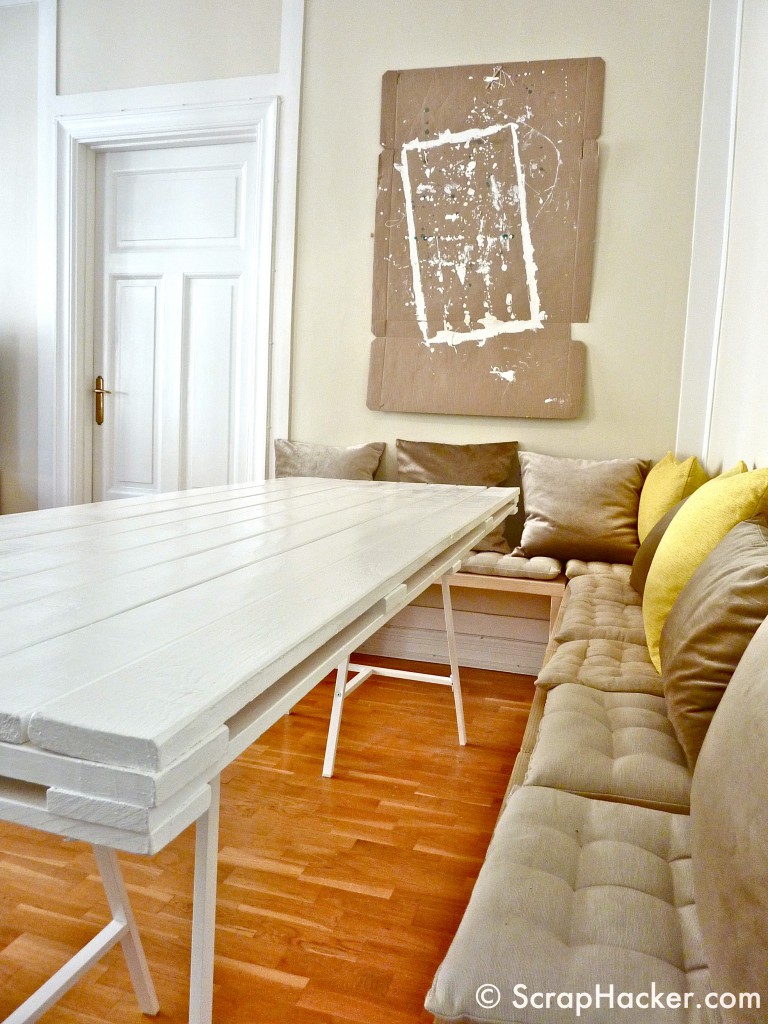 One last pic of the hallway again (below)…If you like me, have a long narrow hallway but the need for some good shoe storage – take a look at my IKEA HEMNES shoe cabinet hack/tweak for some D.I.Y inspiration!
 Wanna have some more Pollock inspiration, then check out this clip and look him up on YouTube!