Dot-ify your life – 5 Ideas
I´m a huge fan of polka dots – always have been, always will be. In my mind, the graphic black & white duo goes with anything, anytime…I've gathered a bunch of ideas (and links to awesome tutorials) on how dot-ify and reinvigorate whatever you've got lying around the house…Hope these tips will inspire some hacking action & remind you that you can add some (polka dot) DIY dash practically anywhere – enjoy!
D.I.Y Tutorial – Polka Dot Placemats – A Beautiful Mess
"Polka dot is a pattern consisting of an array of filled circles, generally equally sized and spaced relatively closely in relation to their diameters"…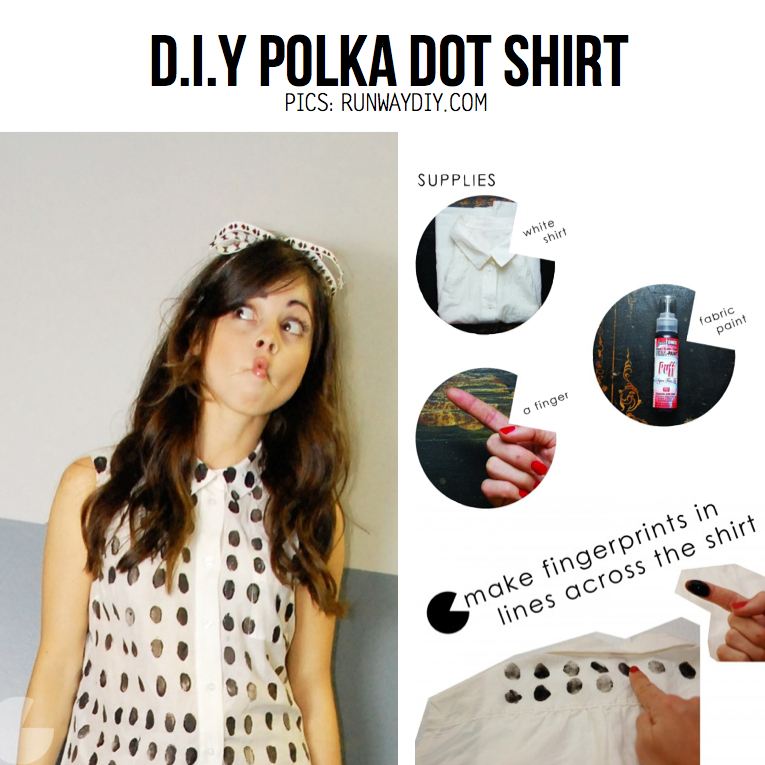 D.I.Y Tutorial – Polka Dot Top – RunwayDIY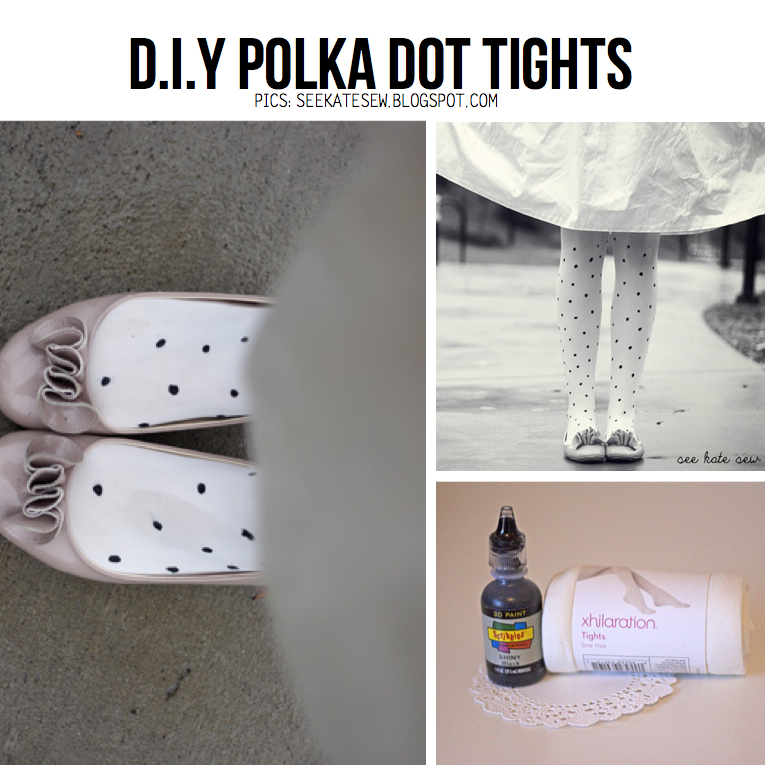 D.I.Y Tutorial – Polka Dot Tights – SeeKateSew
"An early recorded use of the term "polka dot" is in 1854 in The Yale literary magazine, Volym 122, Page 7 /…/"    …the name was settled upon merely because of the dance's popularity at the time the pattern became fashionable.
D.I.Y Tutorial – Polka Dot Pants – StyleHive
You don't need a tutorial for this one, just grab some brushes and paint to get started!
Good Luck Hacking!
Lovely pics, from here
Polka Dot Placemats – A Beautiful Mess
Polka Dot Top – RunwayDIY
Polka Dot Tights – SeeKateSew
Polka Dot Pants – StyleHive
Polka Dot Lamp – Ikea Livet Hemma
, spotted via
TodayYouInspiredMe
Quotes
Wikipedia article on
"Polka Dot"