D.I.Y – Painted Stones
Rocks and stone are, literally, the building blocks of our civilization. Their solid nature means they're perfect for building robust things. Yet, in being solid, they don't exactly open up for hacking – no basic hand-held tools can change their properties.
The fact that stones are abundant in backyards, on beaches, in forests and just about everywhere on the planet also means we take them for granted. That's why finding ideas for everyday stone hacks is a challenge with a potentially awesome reward, namely a gateway to lots of awesome creation. Simply dabbing some paint onto them is a hack idea that might make you reassess that pile of stones, seeing them as nuggets of untapped potential instead, here's some inspirational pics to get your D.I.Y juices flowing – enjoy!
Stones with painted dots
The awesome dotted stones are by Julian Jackson (Galaxy, 2003). Varying shades of natural greys on the angular, irregular pieces of stone are contrasted against painted dots in various blue and green hues.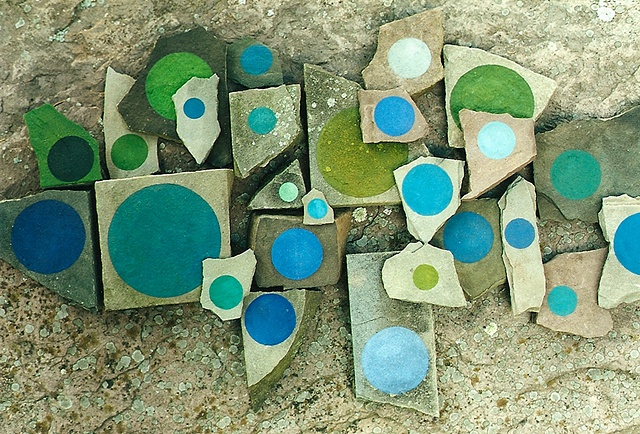 via HERE
Stripy Sea Shell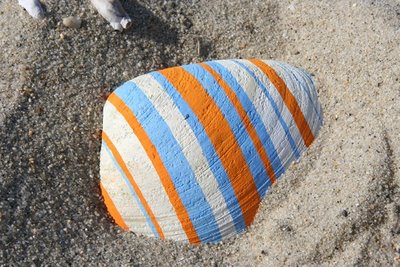 Via DecoratingNature
Stones with painted crochet pattern
Stones with painted message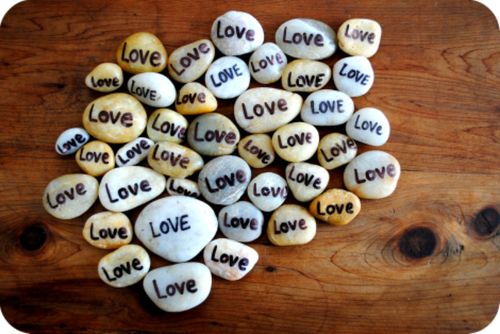 Via GardenMama.typepad.com
Painted stones in water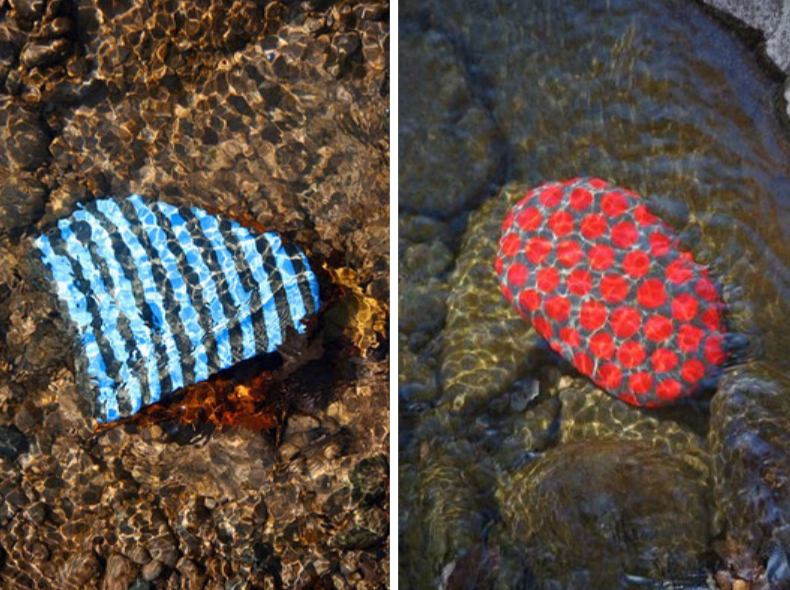 Via DecoratingNature
Stones with painted polka dots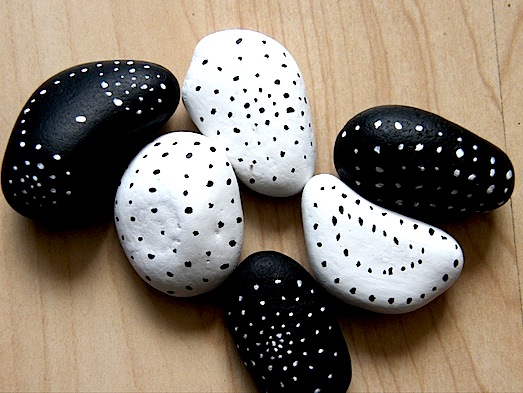 Via ImprovisedLife.com
Stones painted like dominoes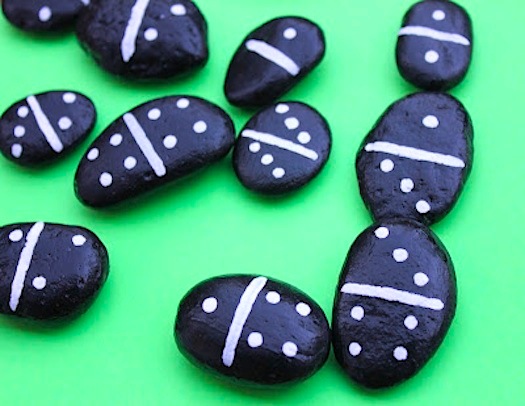 Via ImprovisedLife.com
Painted stone look-a-like
This is actually a shell sculpture, but kinda looks like painted stone…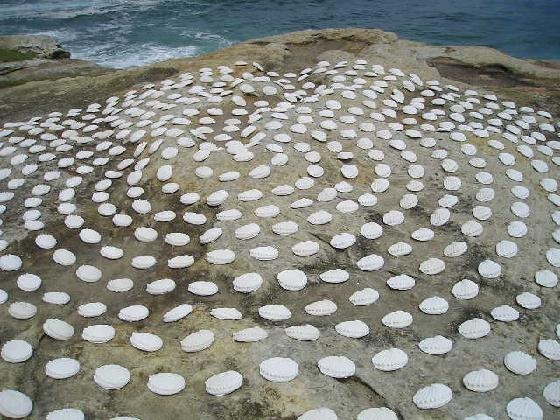 Via HERE
Stones painted by Max Ernst
Lastly, some pics of artist Max Ernst Painted stones, found on MondoBlogo via ImprovisedLife.
Good Luck Hacking!