Genius in a Bottle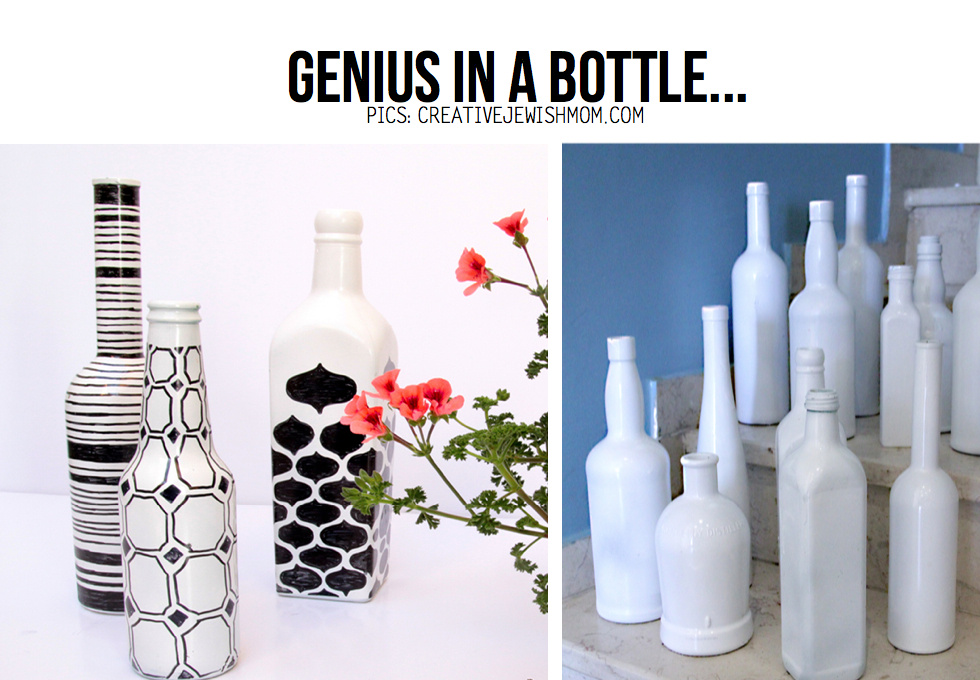 This hack from blog CreativeJewishMom is simple yet stunning. It makes use of common old beer & wine bottles – a waste staple everywhere…
The graphic bottle hack idea shows that some spray paint & geometric pattern easily morphs them from drab to fab. The magic transformation is acheived by 1.) simply removing labels, spray painting bottles white….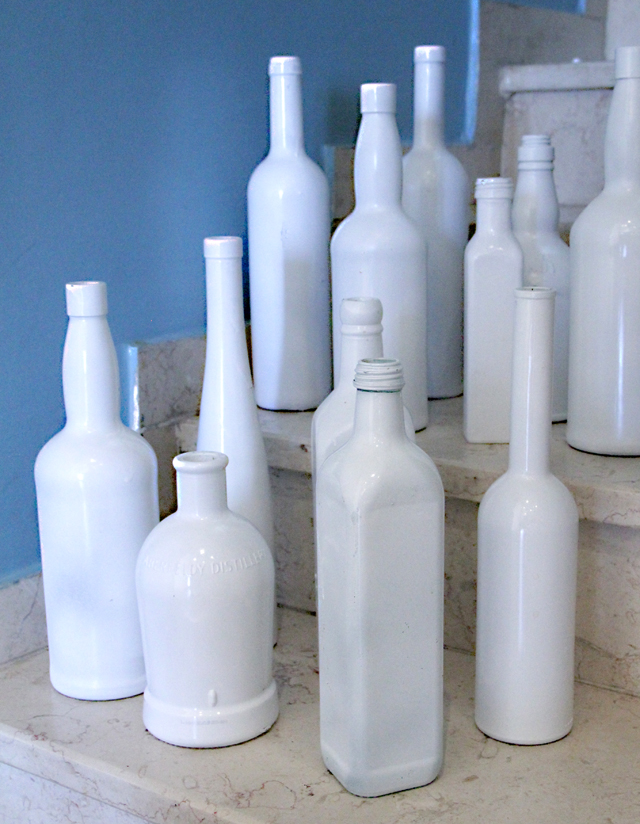 …and 2.) adding your pattern of choice using permanent black marker…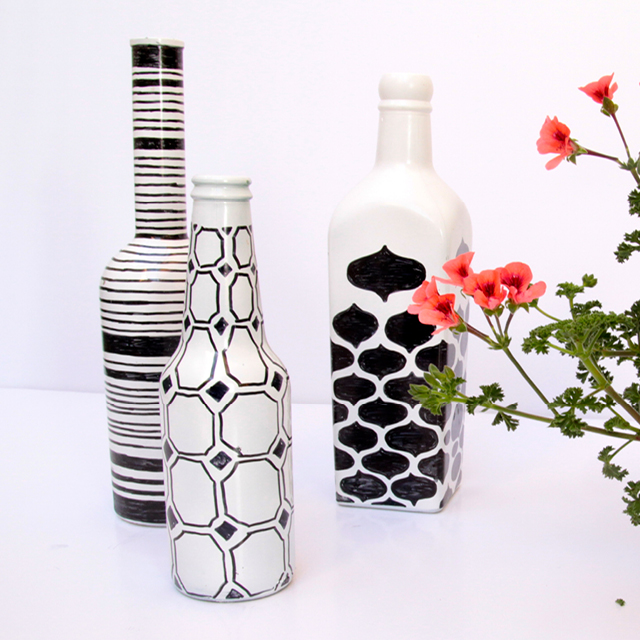 The great hack idea & all lovely pics are from the blog CreativeJewishMom

Check out the D.I.Y tutorial here!

Good Luck Hacking!