Ice Cream D.I.Y ideas
"I scream, you scream, we all scream for ice cream!"  Could one ever get enough of ice cream? Not me! Today's post celebrates Ice cream by gathering a bunch of hacky ideas from crafty corners of the DIY blogosphere. So, ready..set…go, time to let that sweet tooth indulge in some delicicous D.I.Y – Enjoy!
DIY Ice cream appliqué T-shirt from 'Chic Steals', DIY TUTORIAL HERE
DIY Ice Cream Gift Kit, what an awesome idea! From Jan of 'Tip Junkie', DIY TUTORIAL HERE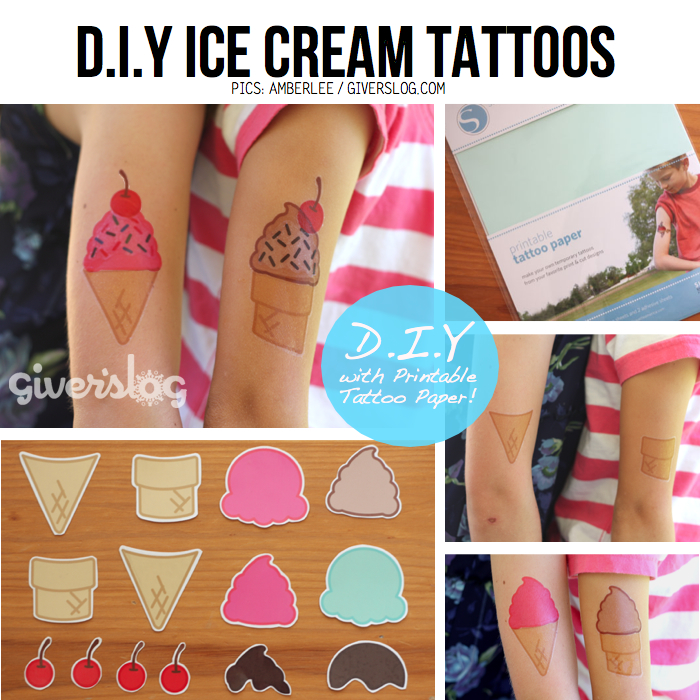 Printable DIY Ice Cream Tattoos from AmberLee of 'Giverslog', DIY TUTORIAL HERE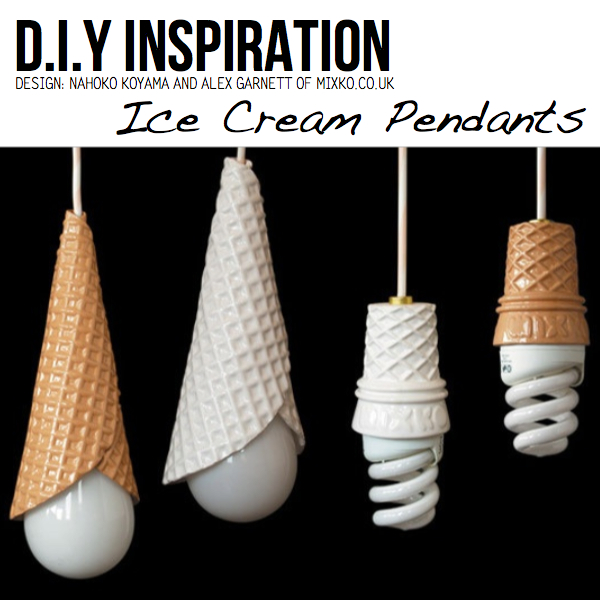 Inspiration from designers Nahoko Koyama and Alex Garnett of Mixko, read more here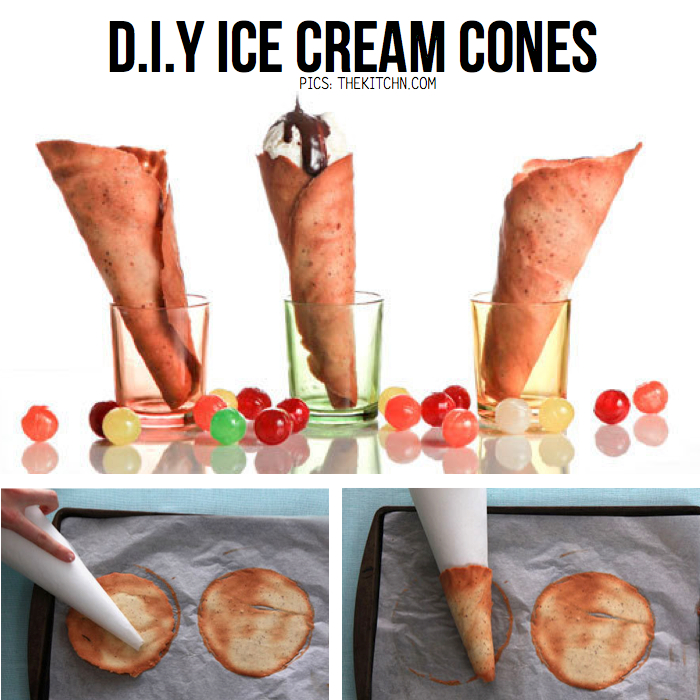 DIY Mini Ice Cream cones, great recipe from TheKitchn.com – DIY TUTORIAL HERE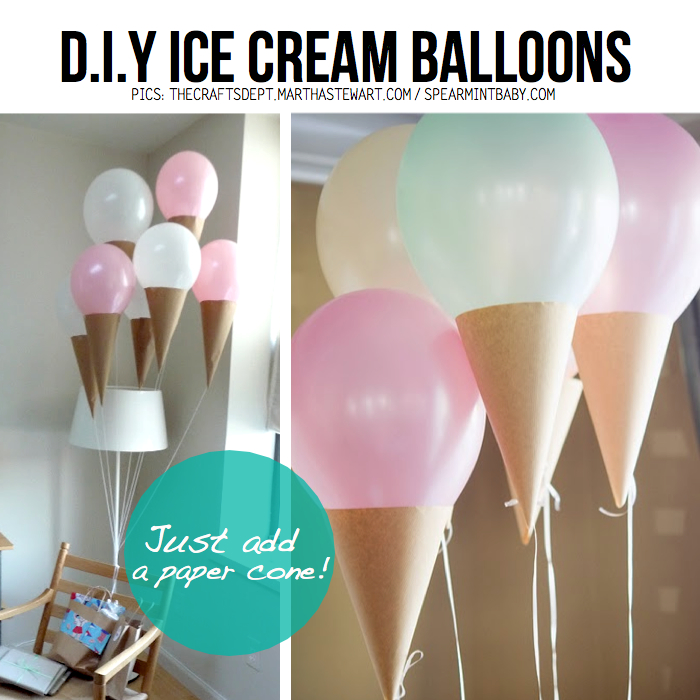 Making DIY Ice Cream Balloons is brilliantly easy, just add a paper cone! Pics via 'The Crafts Dept' & 'SpearmintBaby'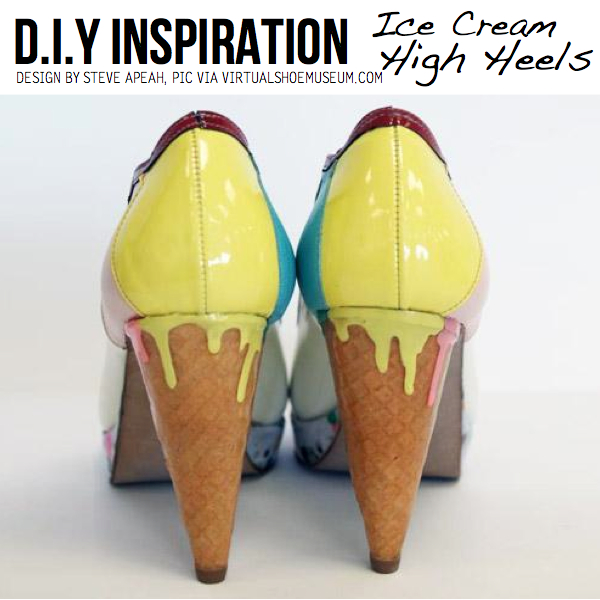 The heels are made of actual ice cream cones which have been stiffened by a special procedure using synthetic resin same as for surf boards! Designed by Steve Apeah & spotted via here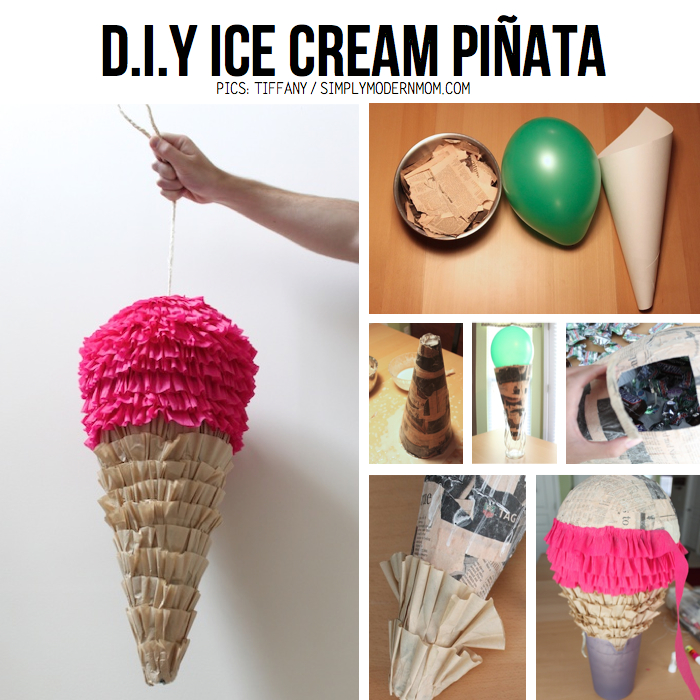 Awesome DIY Ice Cream Piñata from Tiffany of SimplyModernMom, detailed DIY TUTORIAL HERE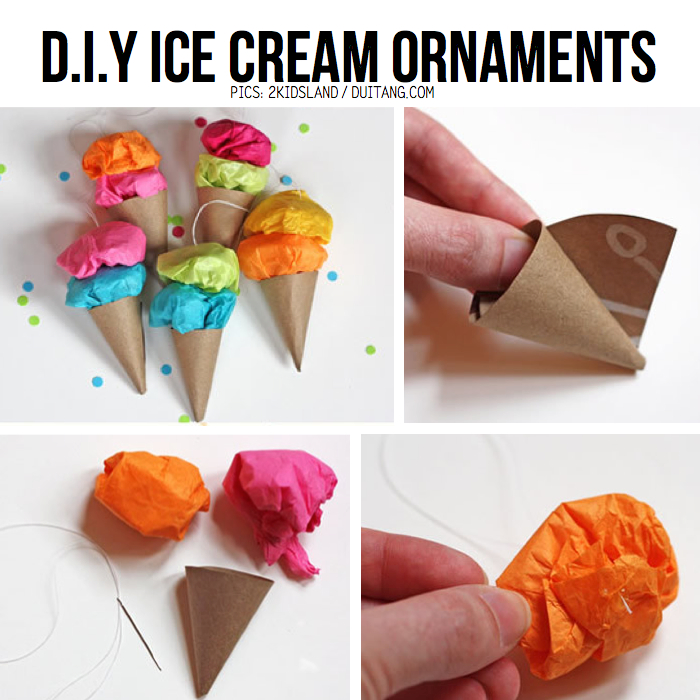 Ice cream cone ornaments lifts the spirits of a Christmas tree or a kids' party décor in next to no time – DIY TUTORIAL HERE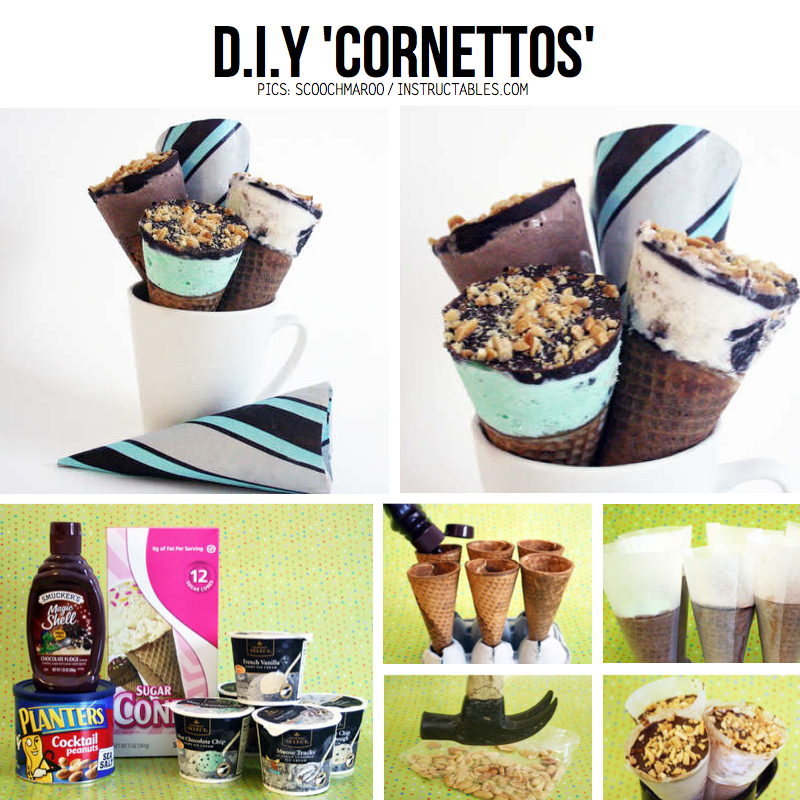 Last but not least, the real deal: Delicious DIY! Recipe from Instructables, DIY TUTORIAL HERE
Enjoy your ice cream & happy hacking!