SupaFly (high) D.I.Y
To heck with both feet on the ground! Now's the time to put your ideas up in the air! I've gathered a bunch of supafly D.I.Y to give wings to anything you've got around the house (well, almost!). By showing you a bunch of different applications (from chunky sofas to delicate D.I.Y hanging planters) I hope you'll all find a little something to get your DIY juices flowin' in the mix – Enjoy!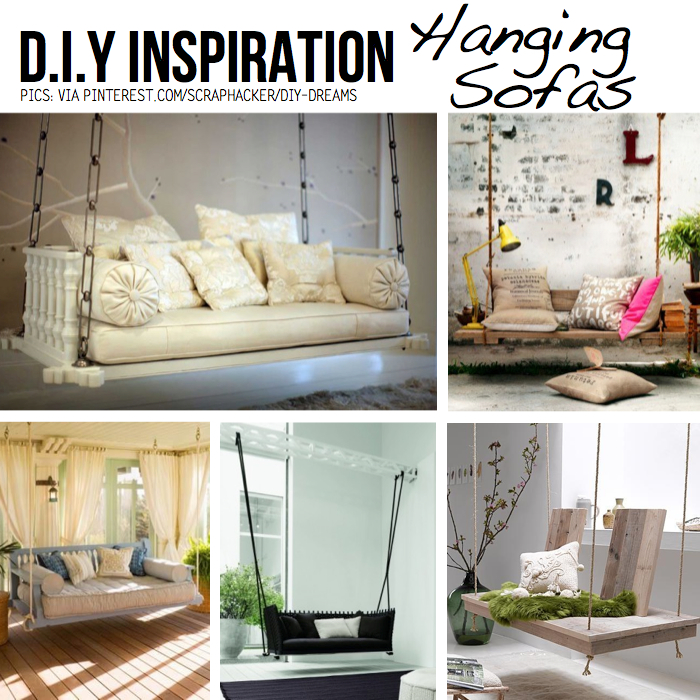 pics via here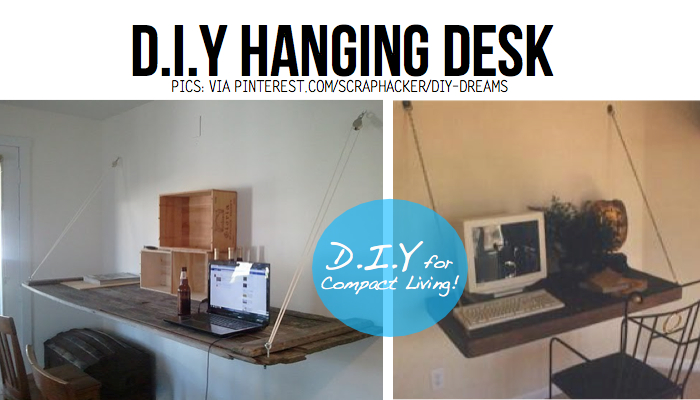 The hanging desk is not only cool looking but an awesome space saver! Pics via here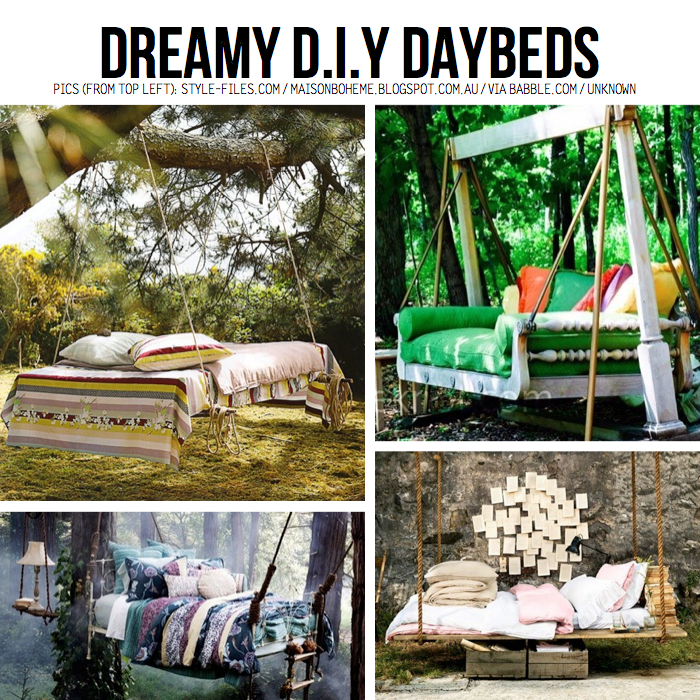 I can't think of a better place to indulge in D.I.Y day dreams…Pics via here, see below on how to D.I.Y!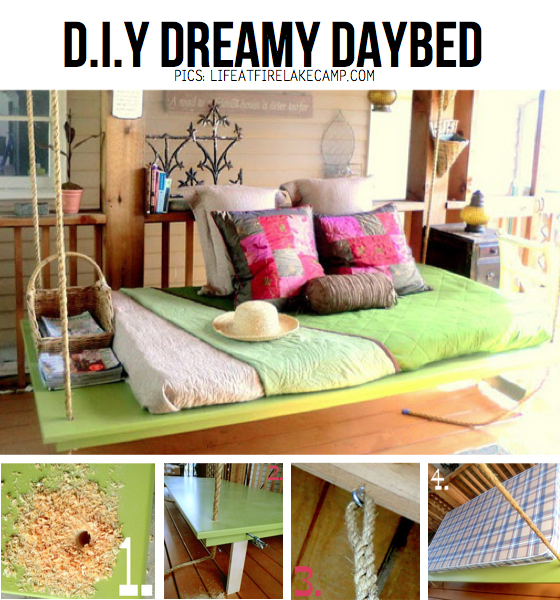 Dreamy D.I.Y Daybed from '
Life at the Fire Lake Camp'
–
DIY TUTORIAL HERE
Pics via GreenWeddingShoes, CapitolRomance & Etsy
Gotta love the swinging chair! Pics via here – DIY TUTORIAL from 'This DIY Life' HERE!
Eleanor from team behind awesome venture SCRAP (a.k.a the School & Community Reuse Action Project), has made a great "Hanging notepad" tutorial for Etsy – DIY TUTORIAL HERE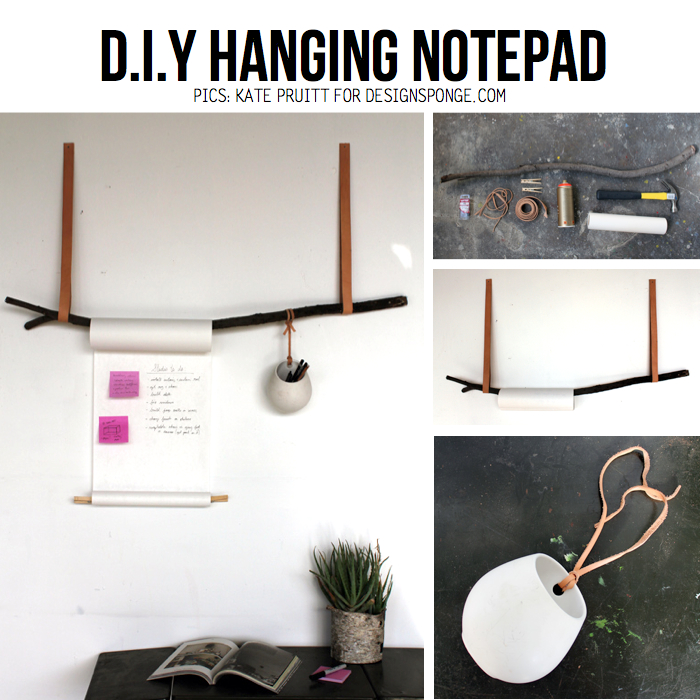 Hanging Notepad #2! This one's from DesignSponge, DIY TUTORIAL HERE!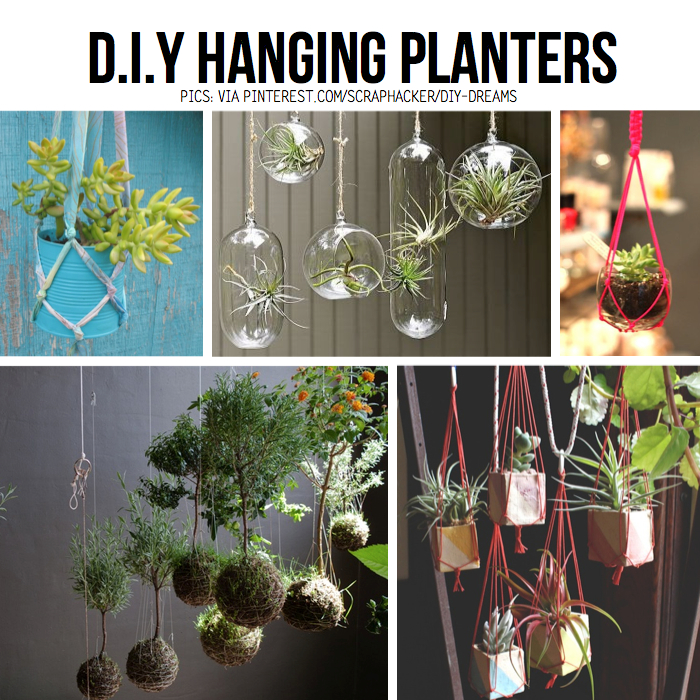 Pics via here
Check out the awesome tutorial on how to make a hanging "Kokedama string garden", by talented Aura Scaringi of Mimimou for DesignSponge – DIY TUTORIAL HERE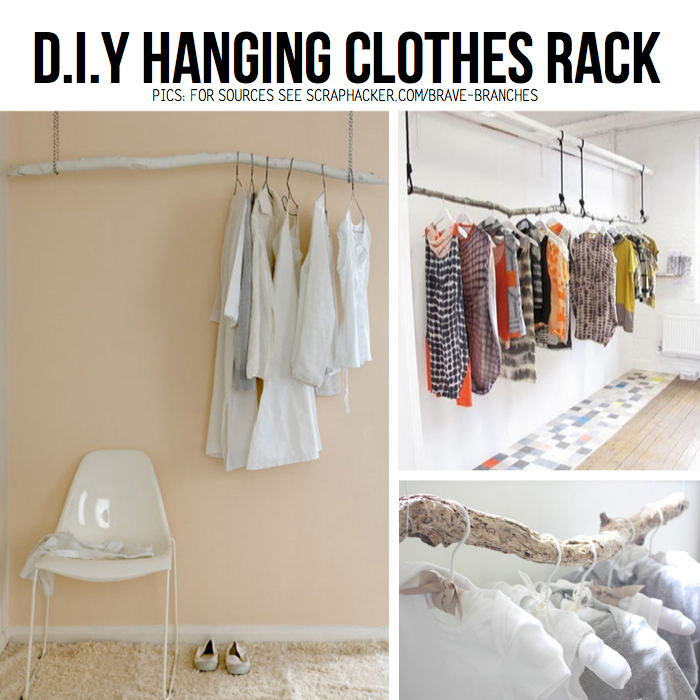 Pics via previous post "Brave Branches", Love Aesthetics has made a great DIY tutorial: DIY TUTORIAL HERE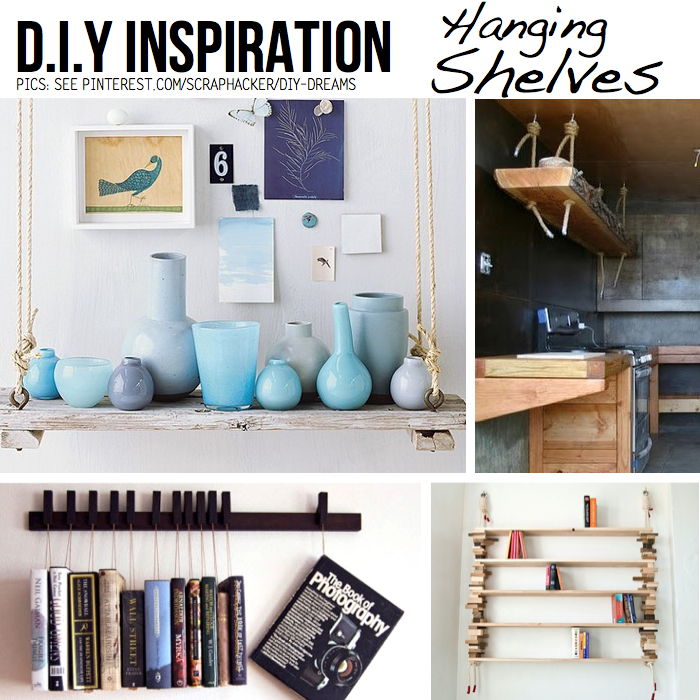 Pics  via here
Pics  via here
Ok, so hope you've gotten swept away by that whirlwind of awesomeness from around the blogosphere! Perhaps start your own project this coming weekend?!
Good Luck Hacking!