Freckin´ smart Freitag
The success story of the now iconic Freitag brand started with a realization of the potential value of scrap. Biking around Zürich, two brothers, Markus and Daniel Freitag, identified a problem in need of a solution: they needed a handy messenger bag that would endure the varied weather conditions of Switzerland…
Living in an apartment with windows facing a highway they puzzled bits of pieces into a solution, inspired by the colorful lorries driving by, looking cheery no matter what gloomy weather they were driving through. Materials that caught their eye were the utility ones of the trucking industry, the truck tarpaulin, car seat belts, airbags and bicycle inner tubes…Using these scrappy ingredients, and realizing the component value when "hacked" and set in another context than trucks marked the beginning of their hugely successful messenger bag venture.
The Scrap
The Hack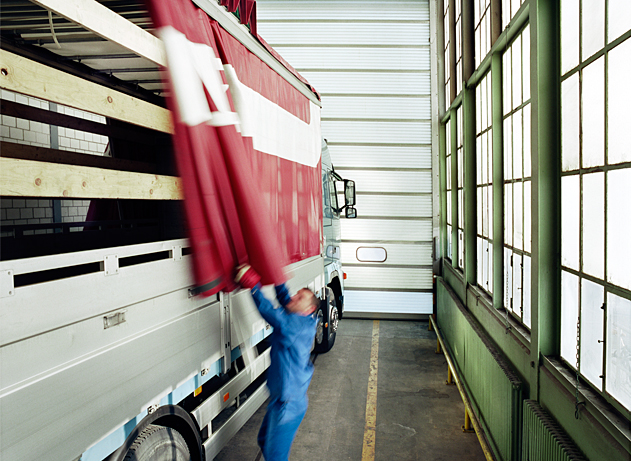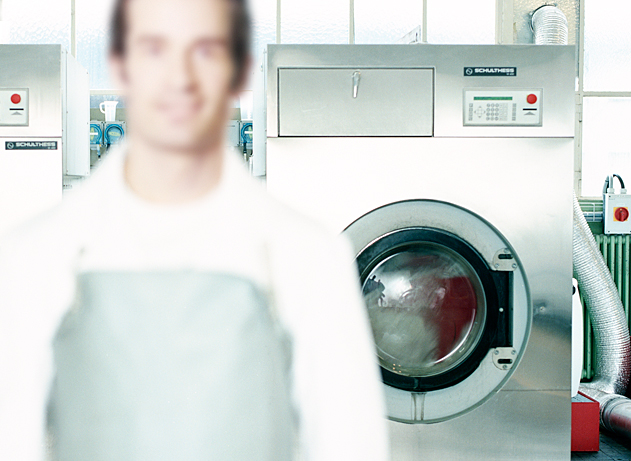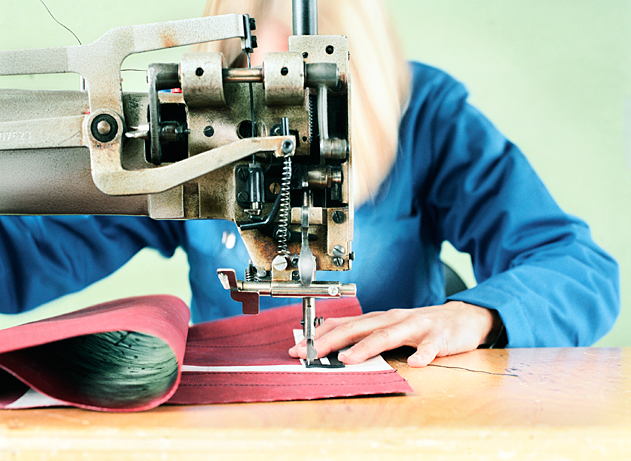 The ScrapHack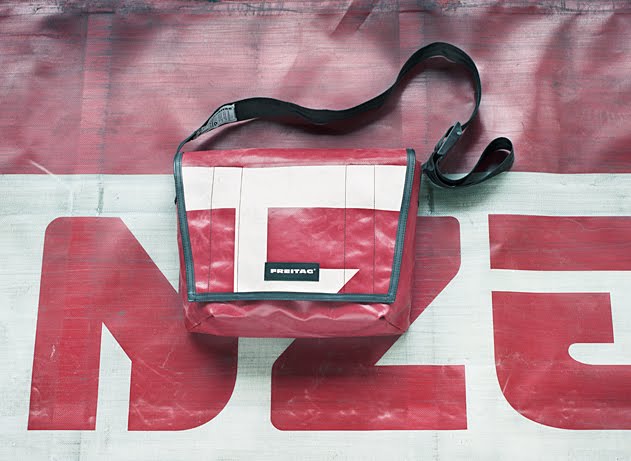 The first Freitag messenger bag was created in 1993, almost 20 years ago. What Markus and Daniel did was to invent a product whose relevance has gradually increased over time, with the market screaming for sustainable designs. The example shows the potential impact of ScrapHacking. I found this 10min clip, that I think captures the essence of the Freitag smartness in an educational way, check it out to get those entrepreneurial juices of yours flowing….
Since 1993, the Freitag brothers have proven themselves more than a "one hit wonder" by constantly innovating and questioning "taken for granted" principles. Among (many) other things, they have successfully launched a brilliant scalable in-store logistics system (read more about that system in a blog post on my other site www.iloveretail.com) and a must-see iconic "cargotecture" flagship store…All in all, do keep an eye on the Freitag brothers and the Freitag brand to ensure a steady flow of ScrapHack inspiration.
 The Zürich flagship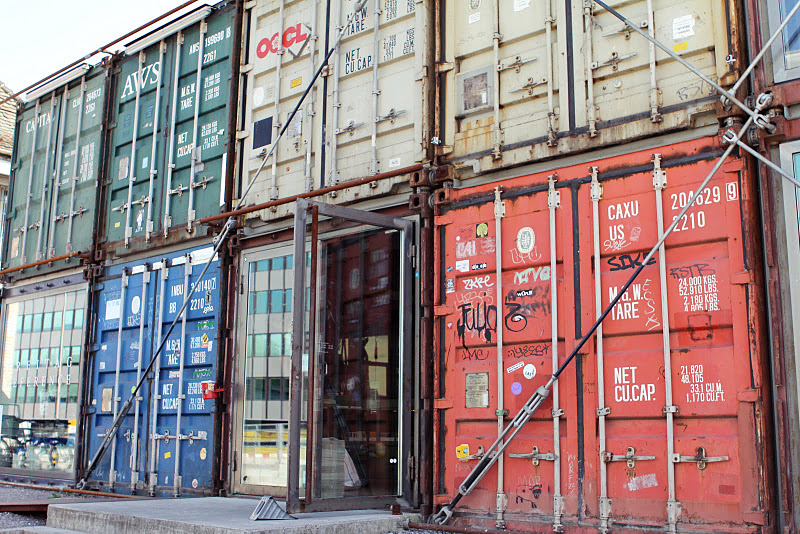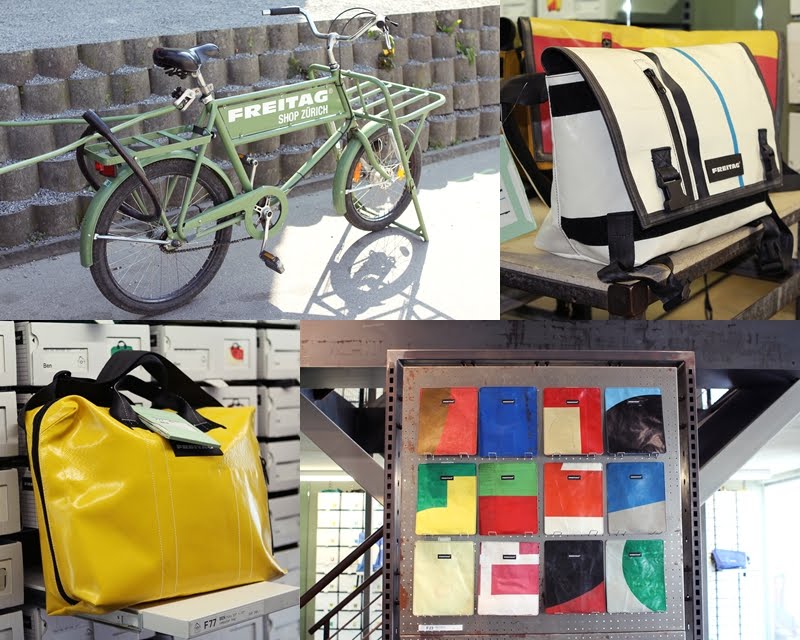 Visit Freitag online @ www.freitag.ch
Visit the Freitag store in Zürich
www.squidoo.com
www.styleseekingzurich.blogspot.com