Free flyin' feather D.I.Y
I've been experiencing somewhat of a writers block lately, meaning no posts on the blog for a while. However, I've been pinning daily doses of D.I.Y onto Pinterest and Facebook, so make sure to connect over there to stay tuned! Anyways, what better way to celebrate ridding the shackles of writers block than with some free flyin' feather D.I.Y?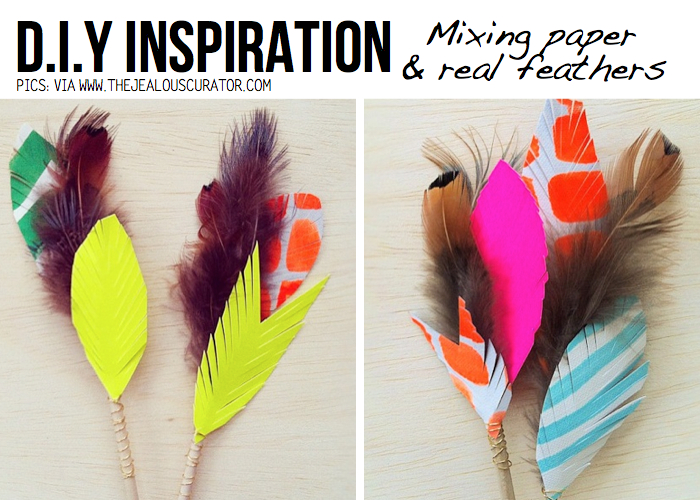 Awesome paper feathers cut out from heavy paper that had been covered in pastel crayon drawings, for the full story, check out crafty Rachael Rice's  DIY TUTORIAL over at FreePeople
"The higher we soar, the smaller we appear to those who cannot fly"/ Friedrich Nietzsche
Feather headdress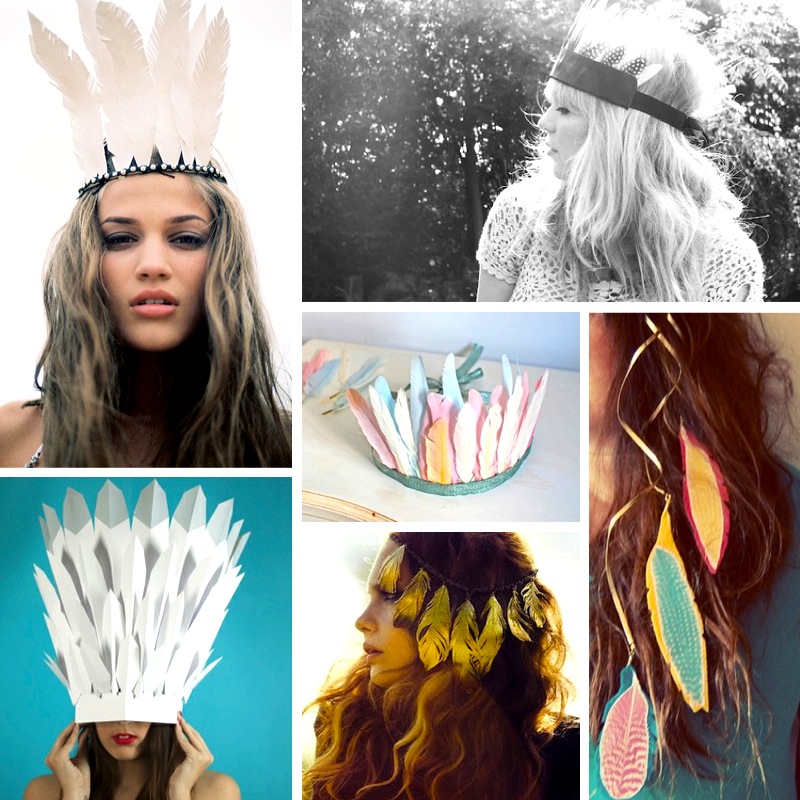 Pic sources gathered here
Fringed, watercolored feathers
(carefully) Work your nail scissors to give paper feathers a fine fringe. These beauties are by Geninne of Geninne's Art Blog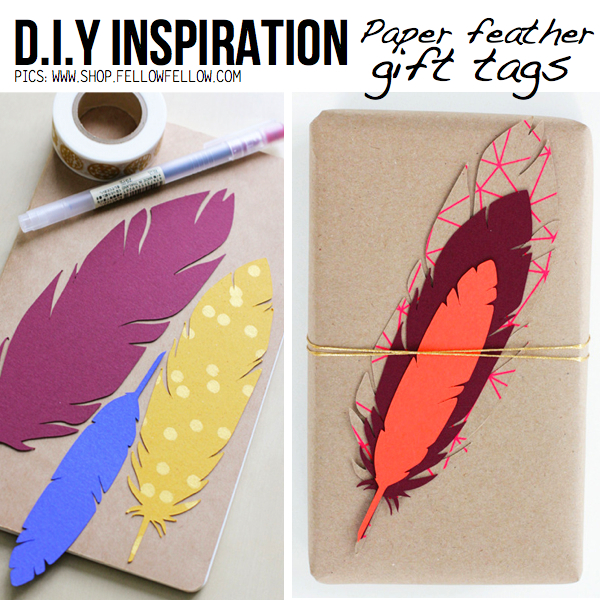 Let the supercute feather gift tags from FellowFellow inspire you, D.I.Y or buy? Go over here to read more
Feather Mobile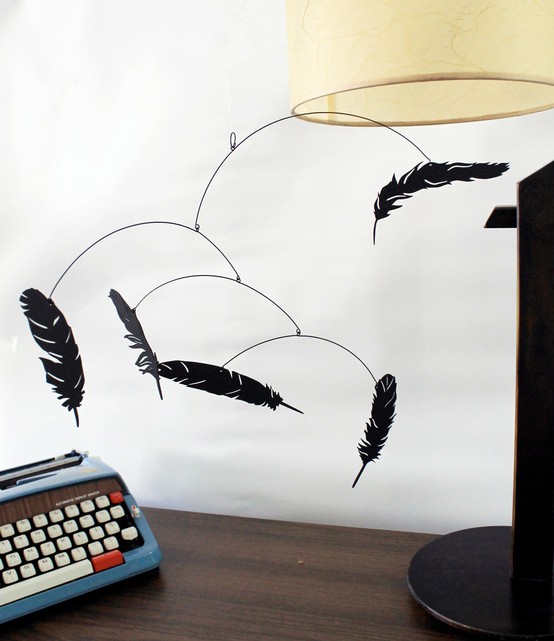 via here
"Feet, what do I need you for when I have wings to fly?" /Frida Kahlo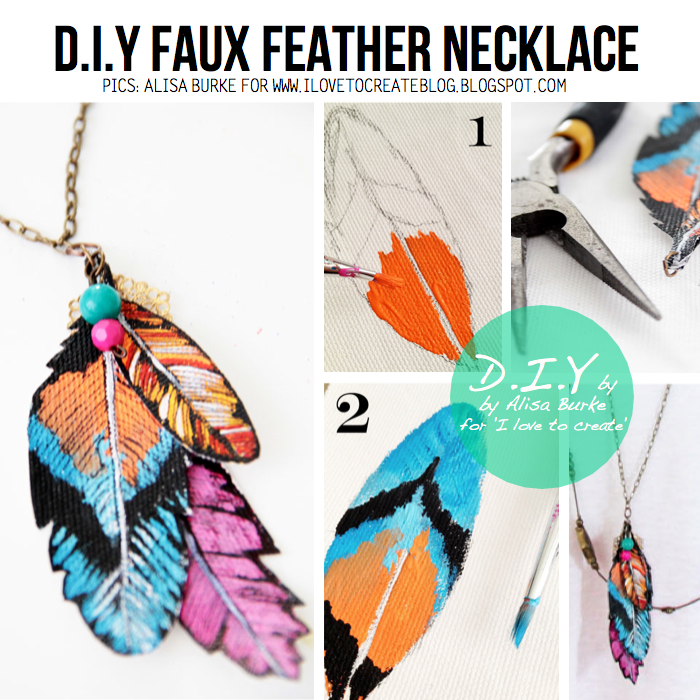 Check out the awesome tutorial from Alisa Burke over at 'I love to create' to make your own Faux Feather Necklace, DIY TUTORIAL HERE
Feather lamp shade
via here
DIY-able golden dipped tips, black version by James of Bleubirdvintage & white ones by Laura Burkhart
A simple wire frame and a few feathers creates an awesome statement piece. The right pic shows a cool flower/feather combo. Pics via '79ideas' and 'Cherry blossom world'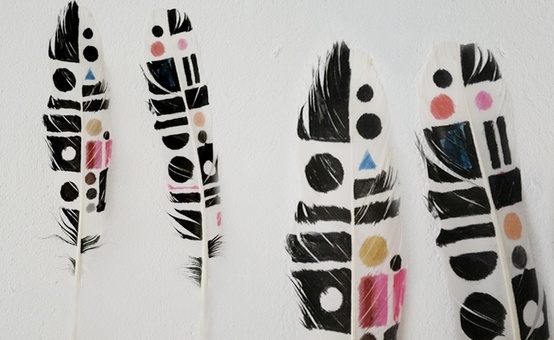 via here
"I fly because it releases my mind from the tyranny of petty things" /Antoine de Saint-Exupery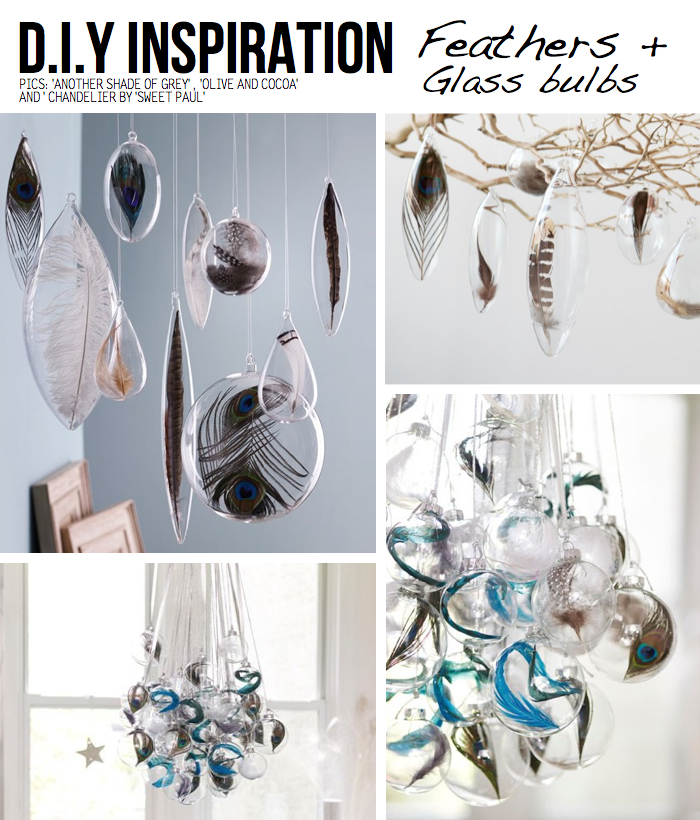 Awesome feather and glass bulb ornaments, i'm thinking they could be D.I.Y-able, just have to find me some glass bulbs with that opening at top – Pics via 'Another shade of grey' , 'Olive and cocoa' and ornament chandelier by 'Sweet Paul'
For lots of more feather D.I.Y links & inspiration, do check out my 'D.I.Y Dreams' board over on Pinterest
Good Luck Hacking!