Egg Carton D.I.Y ideas
Easter celebrates rebirth, so what better way to celebrate than to inject new life into the often overlooked Easter leftovers; the egg cartons? This post proudly presents 10+ D.I.Y Egg Carton hacks from around the blogosphere. First out in the Egg Carton D.I.Y round-up are the awesome egg carton stools by Andrew Wagner & Jen Turner. A great article (by the designer himself, former editor of the fantastic but now defunct ReadyMade magazine) tells the interesting story of their making, read it here.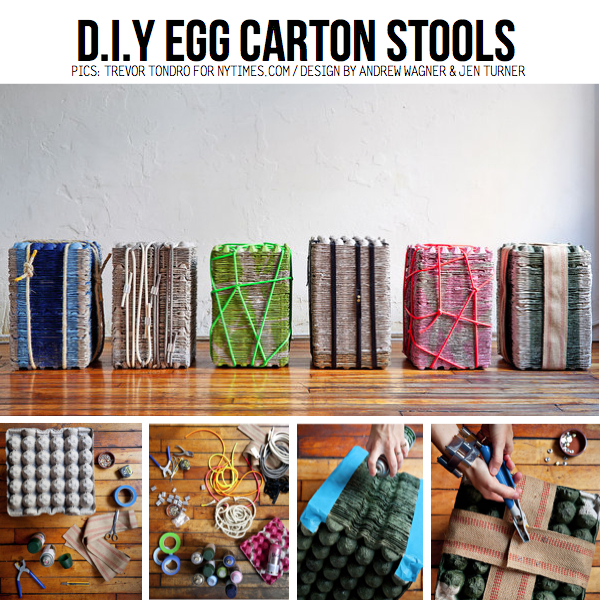 Each stool consists of a stack of 60 36-piece egg trays each, which are given a stripy look from using masking tape and spray painting them army green and various shades of blue. They're held together with a variety of burlap strips and sisal rope.
DIY Egg Carton Stools by Andrew Wagner & Jen Turner, TUTORIAL HERE!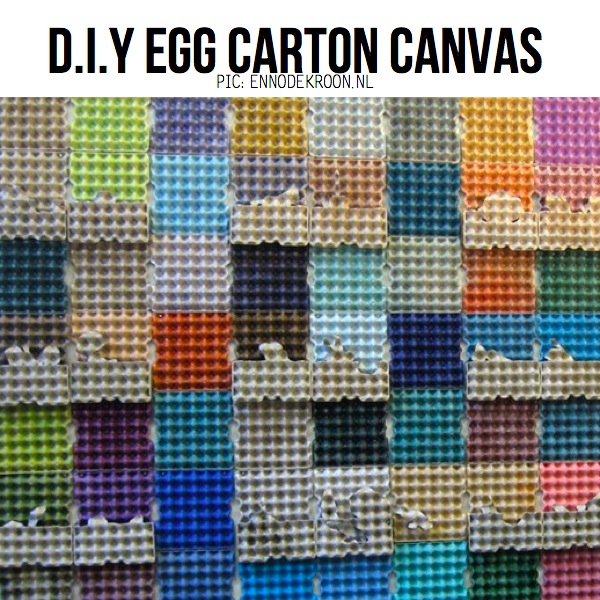 Egg Carton has inherent sculptural qualities, so use them canvas like Dutch EggCubism artist

Enno De Kroon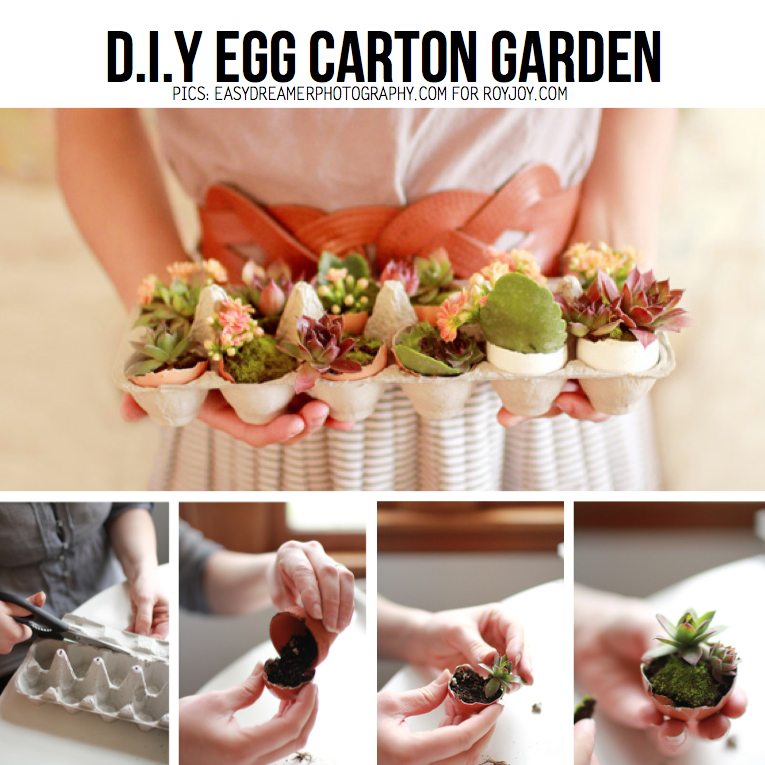 The Egg Carton Garden tutorial from
RoyJoy
is stunning yet super cool, go check it out!
DIY Egg Carton Garden from RoyJoy.com, TUTORIAL HERE!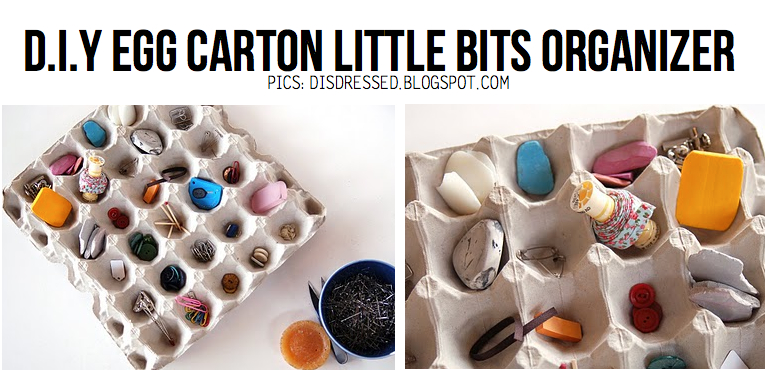 The small compartments in an egg carton makes them ideal for organizing small bits, like crayons, paper clips etc. A lot of people also use them to organize and store
Christmas ornaments
and
golf balls
, super clever don't you think?
DIY Egg Carton Little Bits Organizer from Disdressed.blogspot.com
The Egg Carton Piggy Bank, awesome super cute idea and great execution in this tutorial:
DIY Egg Carton Piggy Bank from 'In The Little Red House'!
Hacky designer
Victor Vetterlein
uses the pulp from 4 egg cartons to make a
"Trash me" lamp,
which is then molded into 2 symmetric parts and joint together after some easy peasy wiring. The lamp can be quickly dissembled and the parts reused or recycled back into the trash to be born again as something new (ps. learn more about
how to mold egg carton pulp here
)
Victor Vetterlein "Trash me" lamp, read more here
Simply pretty & super clever, Egg carton and vintage button flowers!
DIY Egg Carton Flowers from IntimateWeddings.com, TUTORIAL HERE!
 This design would look great as a pendant. Just add a dash of spray paint in a color of your choice and your set!
DIY Egg Carton Cuboctahedron from MakeZine, TUTORIAL HERE!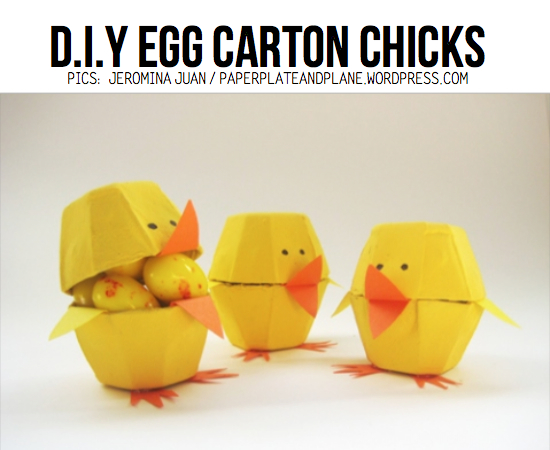 A great tutorial by blogger Jeromina awaits you here:
DIY Egg Carton Chicks, awesome TUTORIAL HERE!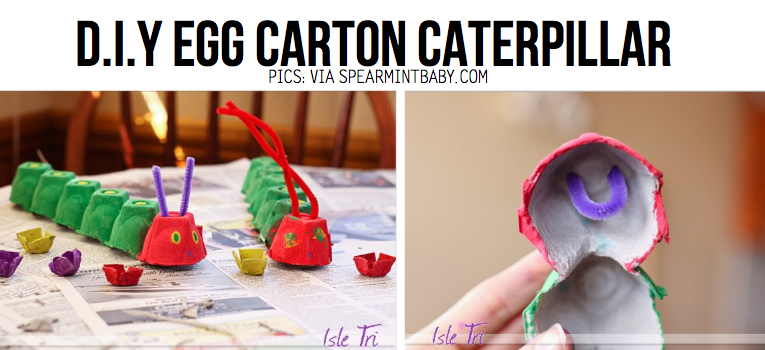 The Egg carton caterpillar is a easy peasy & fun recycling DIY to do with kids,
via here
Celebrate spring by making a Egg carton Flower Pendant Light, get the tutorial here:
DIY Egg Carton Flower Pendant from Addicted2Decorating, TUTORIAL HERE!
 Why stop at the small stuff when you can build your own 'Eggo' house?
via

Recyclart
With that round-up I hope you'll feel prepared for some fun-loving hacking this holiday!
Good Luck Hacking!