DIY Upside Down Planters
Sometimes a tiny tweak from a designer presents a giant leap for the design thinking of mankind…Oki, so 'a giant leap' might be stretching it, but I really think the twisted logic of design hit 'Sky Planter' from Boskke is a great example of simple, yet startling design (ps. did you know Boskke is derived from the old English word 'bosky' which means 'a small forest' )…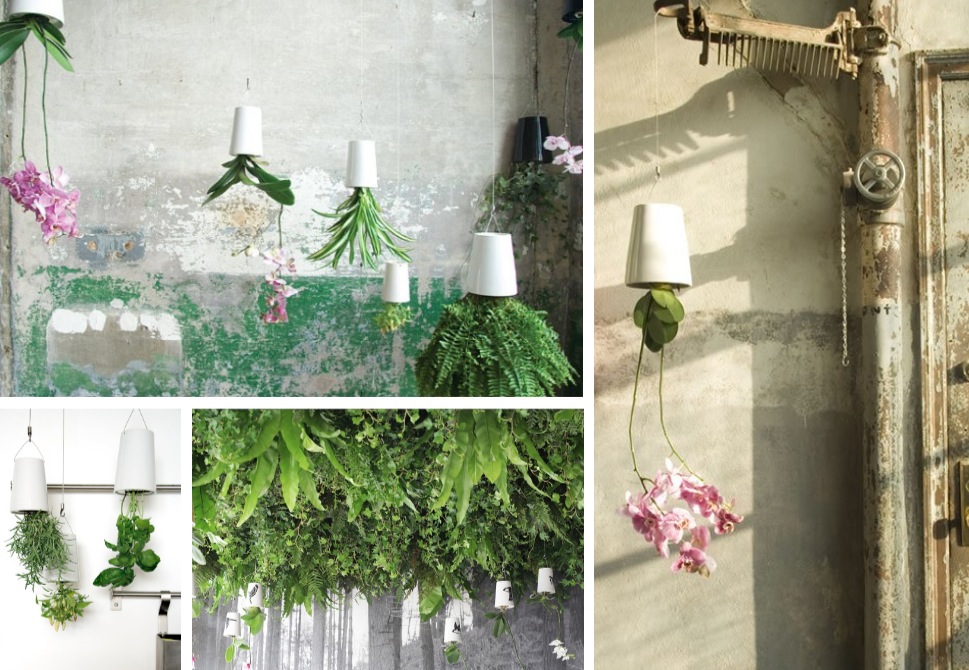 Recent product development from Boskke include some new patterned designs (in addition to the previous sleek versions which, I assume, are still going strong…).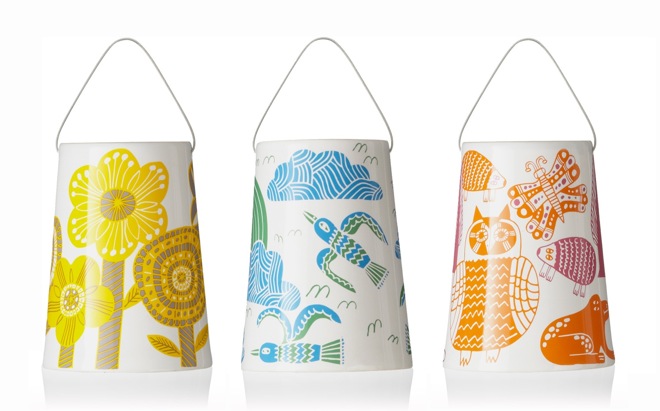 Anyway, moving on to the fun bit…did some D.I.Y browsing and found 3 great hack ideas on D.I.Y upside down hanging planters using either a recycled tin can, a PET bottle or a plastic planter bag. Get the finishing touch with some recycled wallpaper or some left over spray paint. So now – go check what you´ve got lying around your house to get started with this awesome D.I.Y project ASAP – Enjoy!
Hack No 1: Using Tin Cans
A tutorial featured at DesignSponge shows you how to make a upside down planter pot from a tin can.
Tutorial HERE
Hack idea No 2: Using Pet Bottles
A post on TheCraftyCrow (by this guest blogger) shows how to make an upside down planter using pet bottles
Tutorial HERE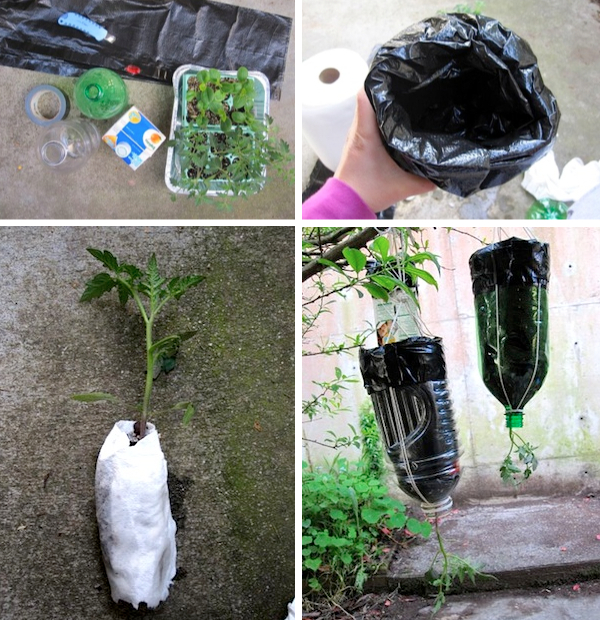 Hack idea No 3: Using IKEA Planter Bags
Lastly, a crafty IKEA hacker shows the world how to make double use of IKEA planter bags by punching a hole in the bottom (through which the plant can stick out) and hence turning them into upside down hanging planters simply by hanging them on a pole by their handles.
Tutorial HERE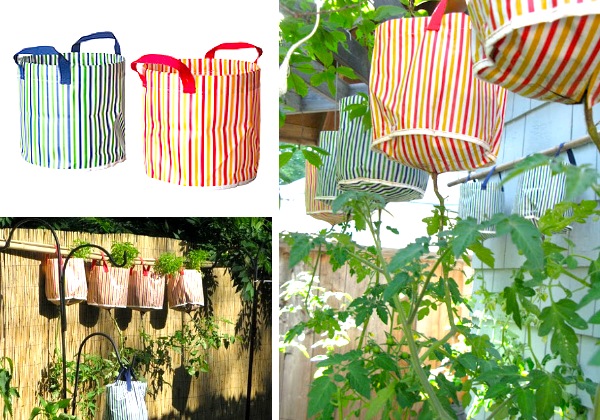 Good Luck Hacking!
Pics from which i made the collages in this post came from here:

Boskke DesignSponge TheCraftyCrow IkeaHackers