D.I.Y TeaCup Candles
D.I.Y Teacup candles make great gifts or decorative pieces. The raw material needed to make them cost next to nothing, making them a fun and accessible D.I.Y hack. I made a collage from pretty examples by to show you the creative possibilities in using different colors of wax and using different styles of cups and crockery.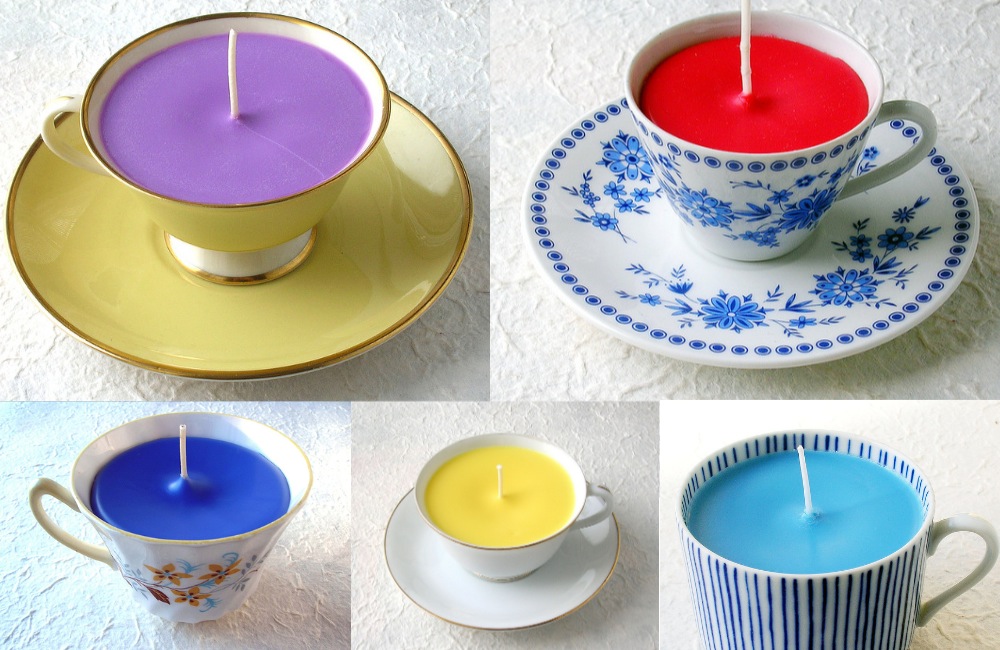 Pics from Flickr user ecram1 – Visit her Etsy Shop here

Talented Bay Area based (& worldwide available) wedding photographer Meg Perotti has many tricks up her sleeve. She recently shared a wonderful illustrated tutorial on how to make your own recycled teacup candles. As teacups are a dime a dozen at any local flea or thrift store, this is a accessible and doable D.I.Y idea. The hack ingredients are: Old tea cup, Wax, Wick, Wick stabilizers, Crock pot, Skewers. Now lets enjoy Megs lovely pics for the step-by-step tutorial D.I.Y Teacup Candle Tutorial:
Step 1. Old tea cup + Wax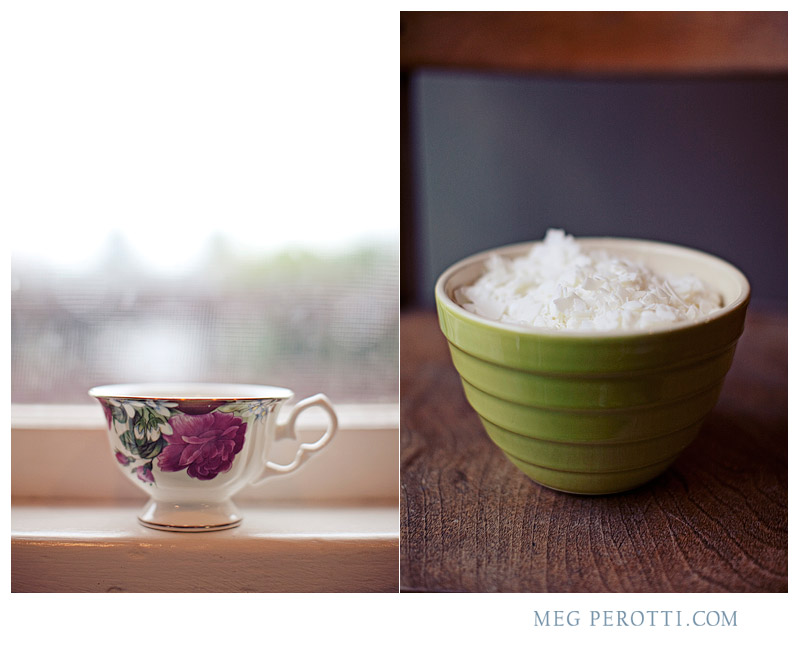 Step 2. Wick + wick stabilizers
Meg used cotton as it was best for soy…She use a a tiny amount of hot glue to adhere the wick to the base of the teacup.

Step 3. Crock pot+Skewers
Meg used a crock pot with a tap for easy pouring. Do make sure your pot is on a sturdy surface for this step.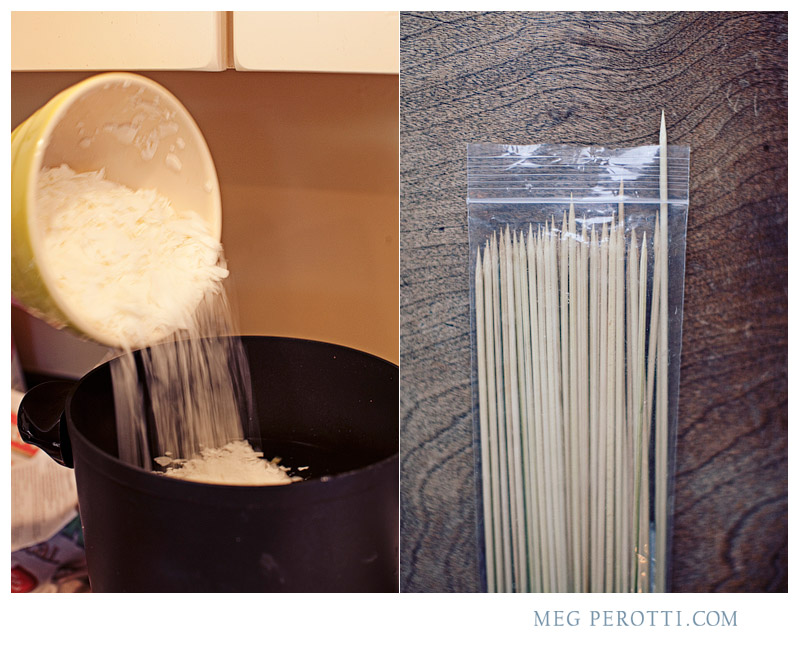 Step 4. Fill em´up
In order to keep the wick in place while pouring, Meg used regular BBQ skewers.
Step 5. Enjoy – Ta-daa!All pics from Meg Perotti Read more about Meg here