D.I.Y Chair Bench
Odd chairs are a dime a dozen, add the thousands (and thousands…) of chairs every year discarded due to broken seats and you've got yourself a mountain of scrap chairs to hack. One excellent idea is converting the scrap chairs into sculptural 'chair benches'. What you do, basically, is evident from the pictures below. You keep ornate chair backs and the legs but join the chairs together by a unifying seating, either just a couple of planks, MDF-board, upholstered seating (like the design by Alessandro Dubini) or why not a log (like the $11000 bench Jurgen Bey bench below)? The hack can be styled to go with any style preferences, however going monochrome is a good idea to make the hack more easy on the eye. Here are some successful examples to get your hacker juices flowing – when your full of inspiration, go over here for a DIY Chair Bench Tutorial
Sleek Black & White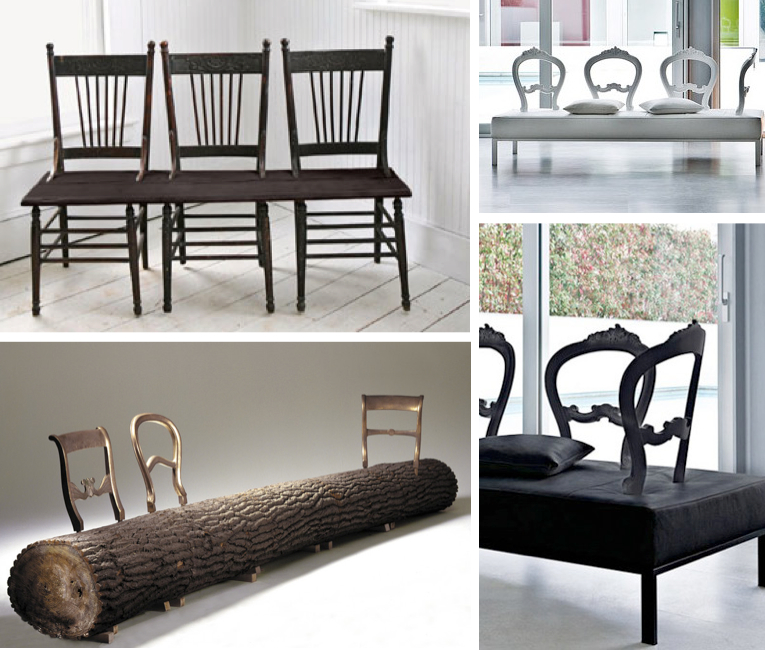 Bright & Cheery

I spotted Bench2 by Jo Nagasaka of Tokyo-based Schemata Architecture Office in this Dezeen article. The bench is made of six chairs and a plank of wood. Note how the varying chair leg height have been used creatively, creating a floating effect as the chair legs can't reach the floor. A take-away from this 'floaty' hack idea is that you, during construction of a bench like this,  will have to mount the chairs (see pic with magazines under chair legs) so that they have an even seating level. But, when you've gotten the plank seating is in place, you free to remove the mounting as there's enough support from chairs on each side of the floating one.
As spotted in this hack from hacky duo Mak&Jill, you can make use of old chair backs as armrests as well..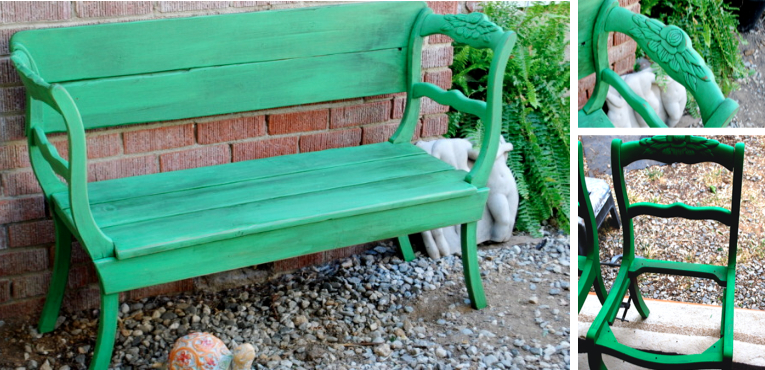 TUTORIALS – LINKS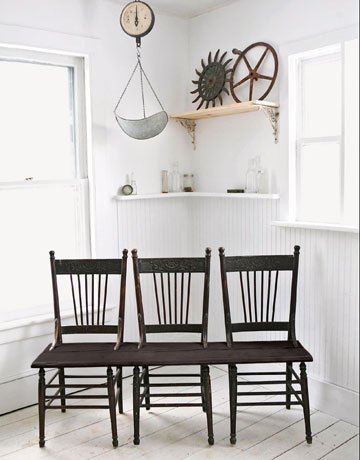 Suesan of blog FrouFrugal has written a detailed DIY tutorial for the Blue Triple Chair bench she made, Check it out HERE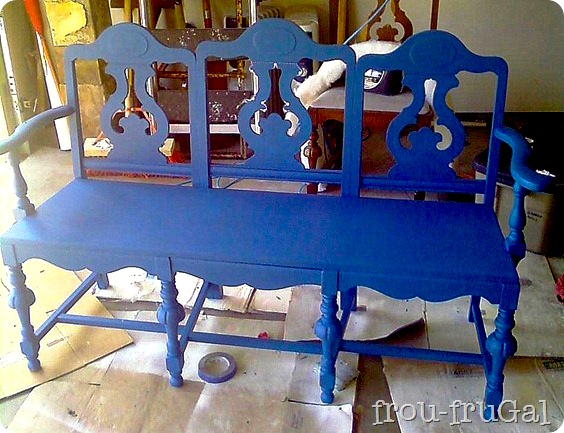 Some more awesome chair benches while i'm at it….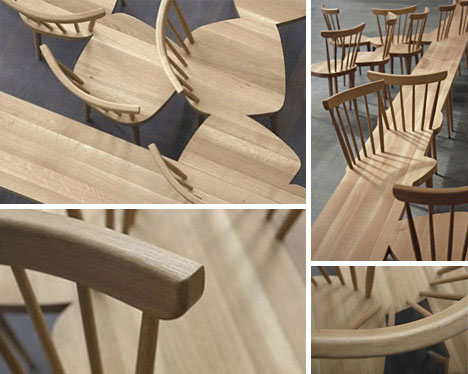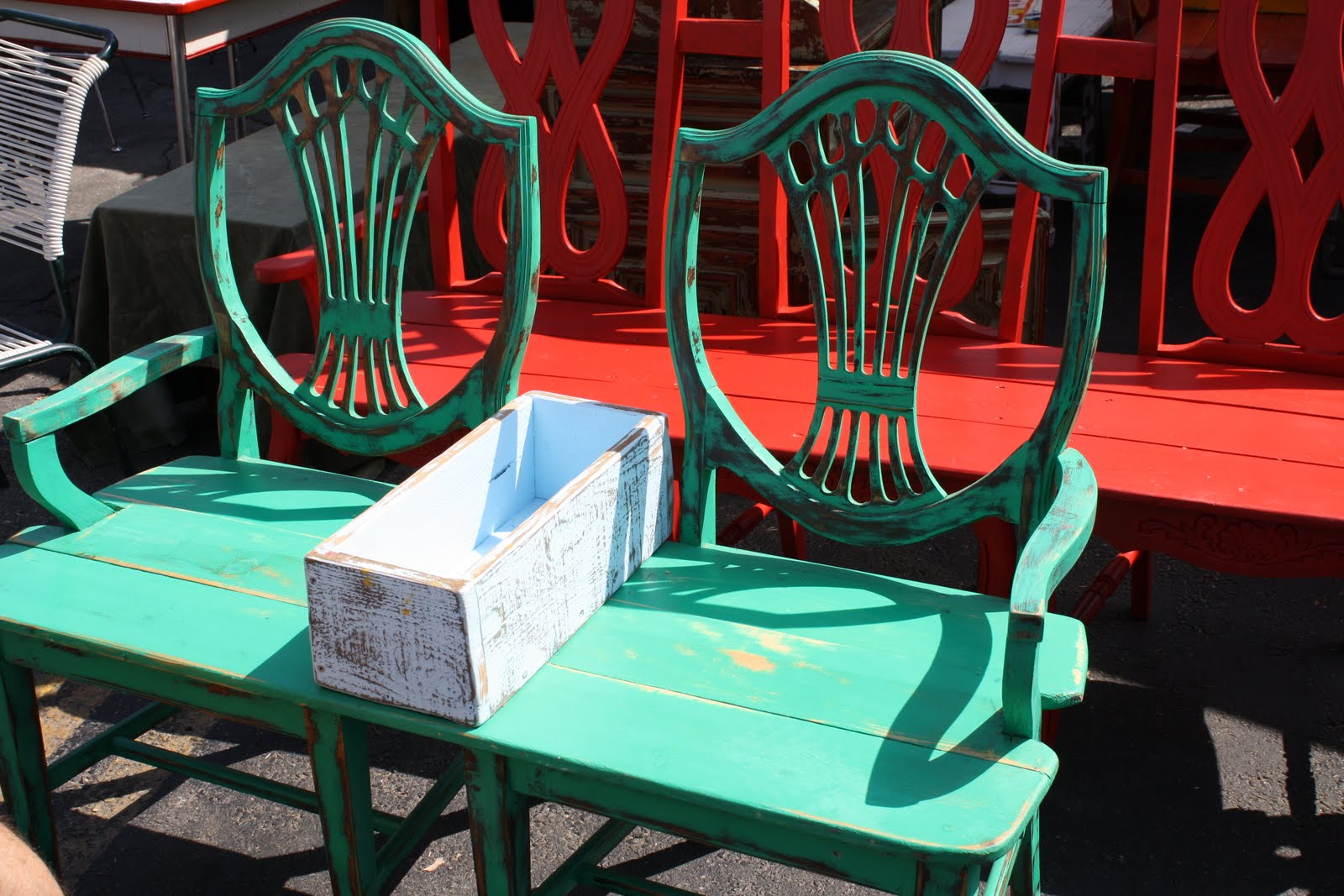 Good Luck Hacking!
Pics in this post came from here:
  Black chair bench with plank seating, via
CountryLiving
Log Bench by Jurgen Bey – via
Droog
Upholstered Seating Chair back Bench/day bed by Alessandro Dubini, via
Alessandro Dubini
Red & Blue Benches (with the red brick background), via
31&Change
Multi-colored Chair Bench attached from underneath, via
DorNob
Bench2 by Jo Nagasaka, using 6 chairs – via Dezeen
Green Chair Back Arm Rest Bench, via
MakandJill
Black chair bench with plank seating, via
CountryLiving
Blue Triple Chair Bench, via
FrouFrugal
Arty Birch Benches, via
WebUrbanist
Green Chair Back Bench – via
DecoratingInsanity