D.I.Y Hacky Brushes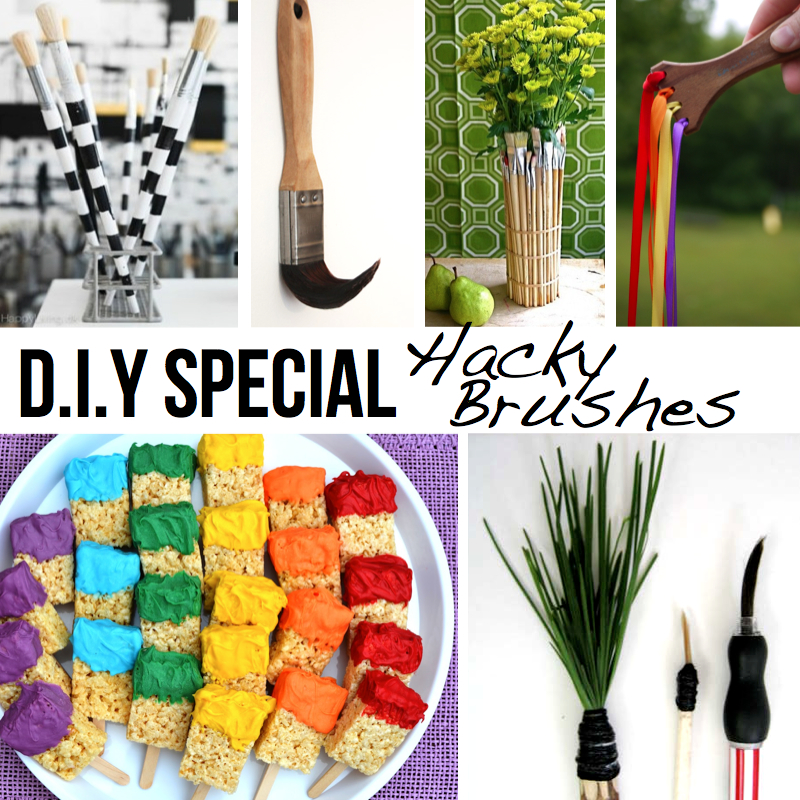 They say the world is our canvas and that we should throw all paint we can at it. But all of that's easier said than done which is why I thought I'd gather a bunch of DIY ideas celebrating the form & function of the wonderful, iconic, indispensable paintbrush. I hope the palette of of 10+ DIY ideas on how to create, hack, pimp and recycle paintbrushes will leave you inspired to add a splash, a dash or a little sprinkle of D.I.Y magic onto that big canvas…Enjoy!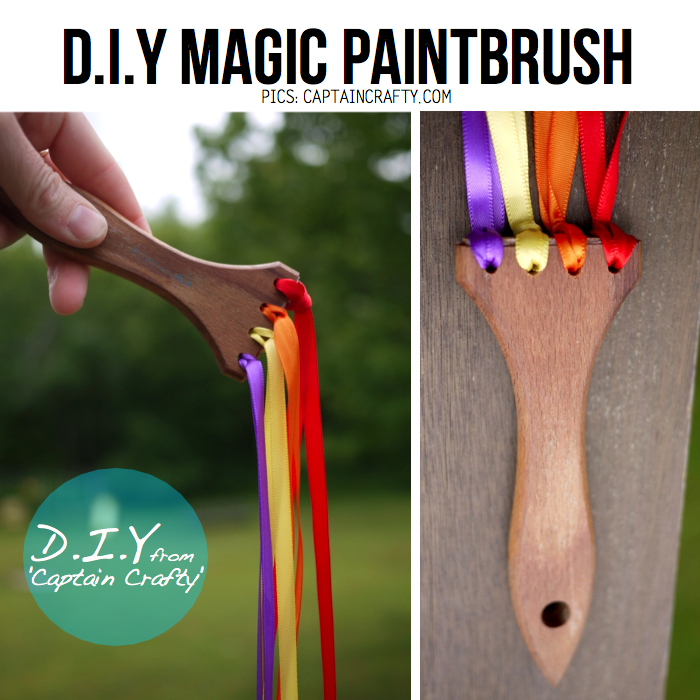 Magic D.I.Y paintbrush from 'Captain Crafty', DIY TUTORIAL HERE
"With the brush we merely tint, while the imagination alone produces colour"/Theodore Gericault
Paintbrushes as hooks! Clever design by Dominic Wilcox – spotted via 'Storage & Glee'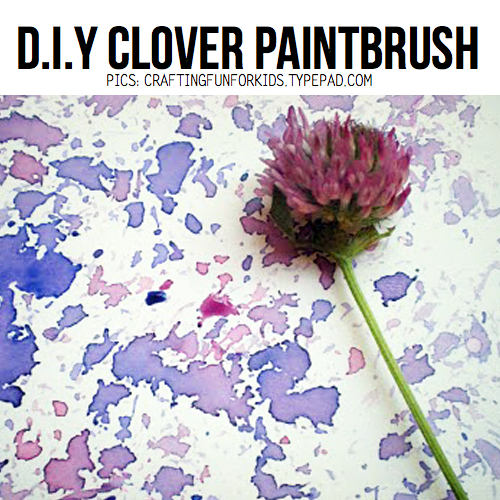 Clever clover from 'Crafting Fun with Kids', read more HERE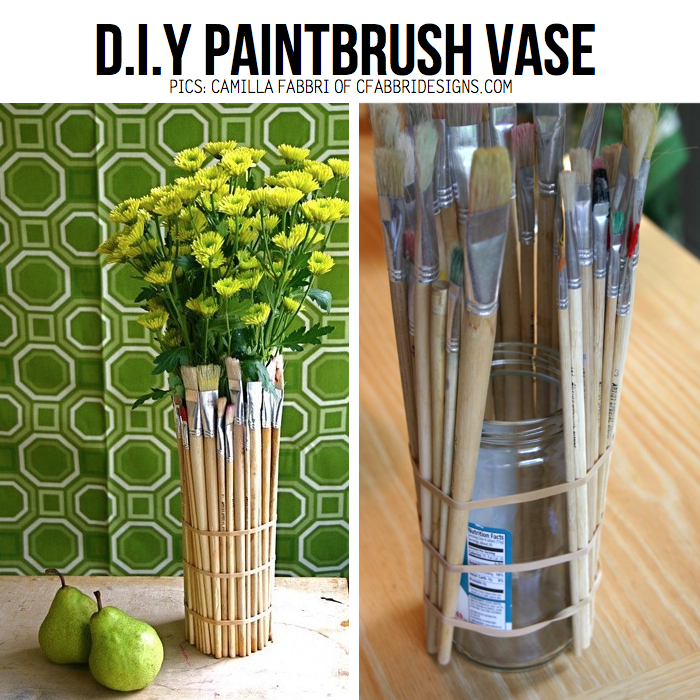 Awesome DIY from Camilla of 'Family Chic', DIY TUTORIAL HERE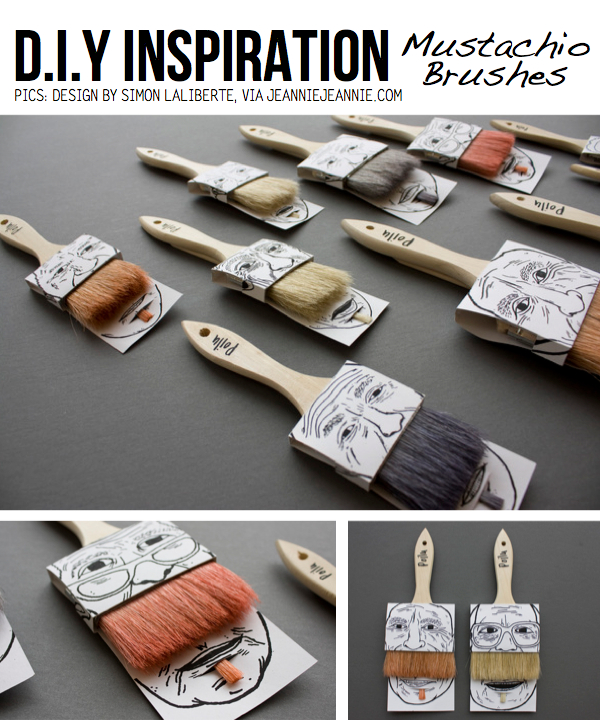 Hacky brushes packaging! Love the design by Simon Laliberté, spotted on JeannieJeannie.com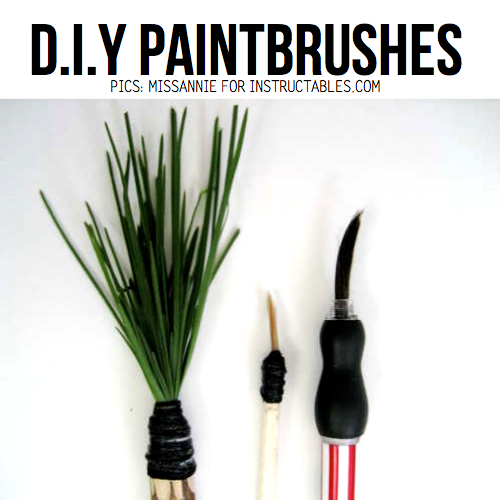 Check out the 'Instructables' DIY TUTORIAL on DIY Paintbrushes HERE
A little paint goes a long way! Let 'A Beautiful Mess' inspire some brush pimpin' DIY action, DIY TUTORIAL HERE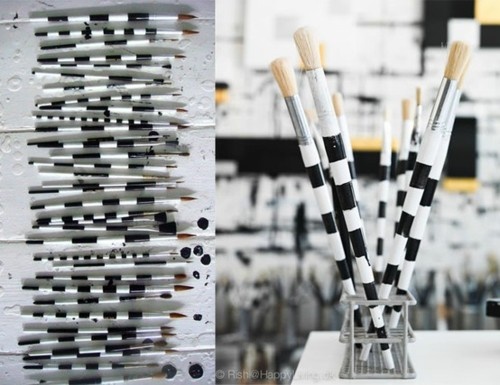 via here
Recycled paintbrushes as wall décor, check out the DIY tutorial on 'ApartmentTherapy'
Perfect for the arty party! Edible Rice Krispies Paint Brushes, recipe & tutorial HERE
and now for one last hacky idea….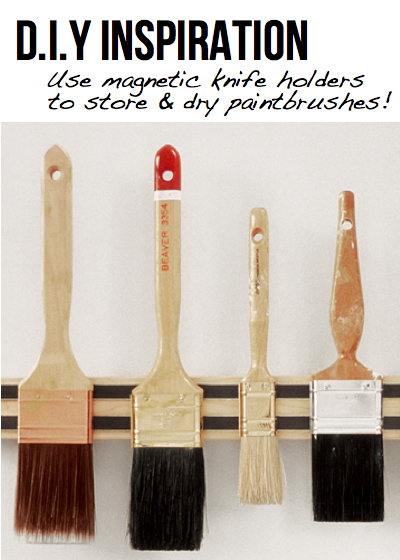 via Martha Stewart
Good Luck Hacking!