Copper Your Cup of Tea?
Got some copper pipe, some nylon zips, some tempered glass and a lot of patience? If so, I think you should give this cool hack "The Ultra Conductive Table" a go! The design is by Brooklyn-based Paul Loebach, who successfully combines his ScrapHacker´ eye for potential with the skill to act on it…
This side table is made using Alloy 101 Ultra Conductive Copper. The tubes are cut, polished, lashed together with nylon 'zip ties', and finished off with a glass top. The shining result is a jewel-like structure made inherently strong by its geometric network of triangulated shapes.
Although it´s a complex structure, Paul welcomes us to get a peek into the process by posting great How-To pics in his website, essential tools are a pipe cutter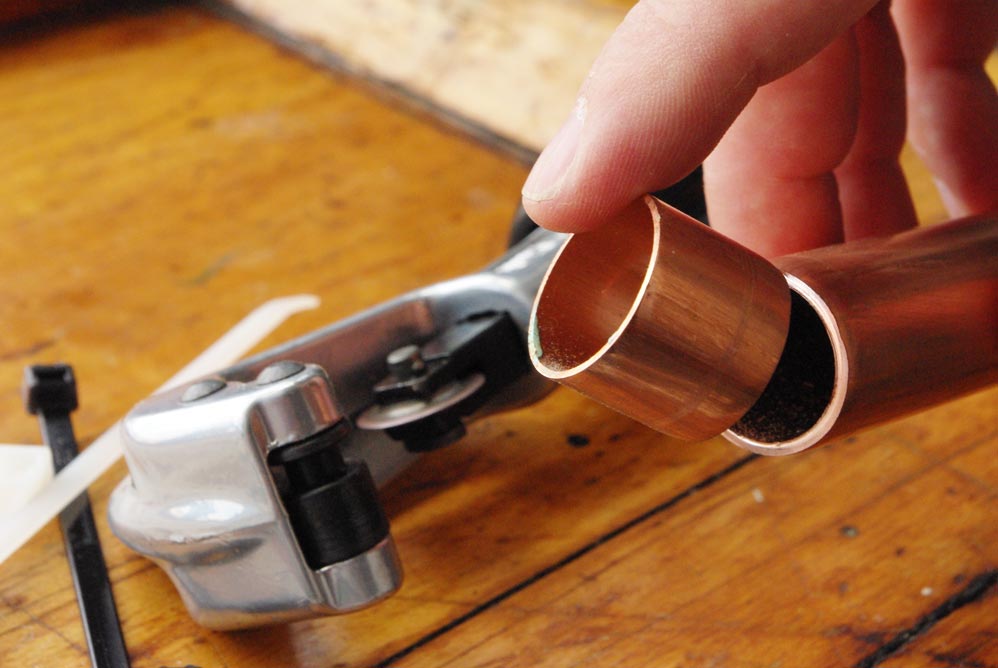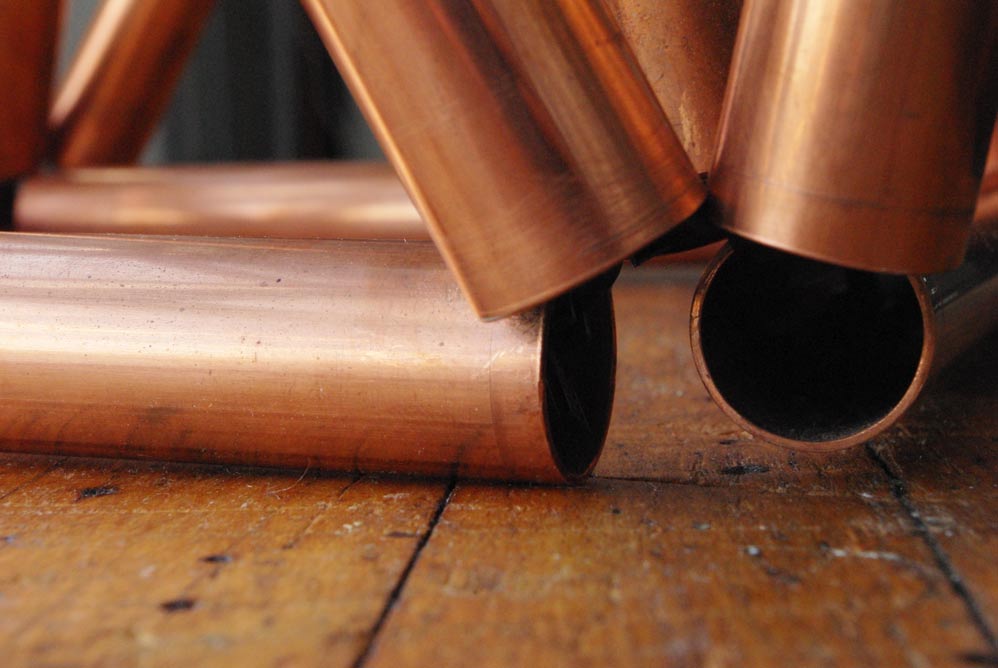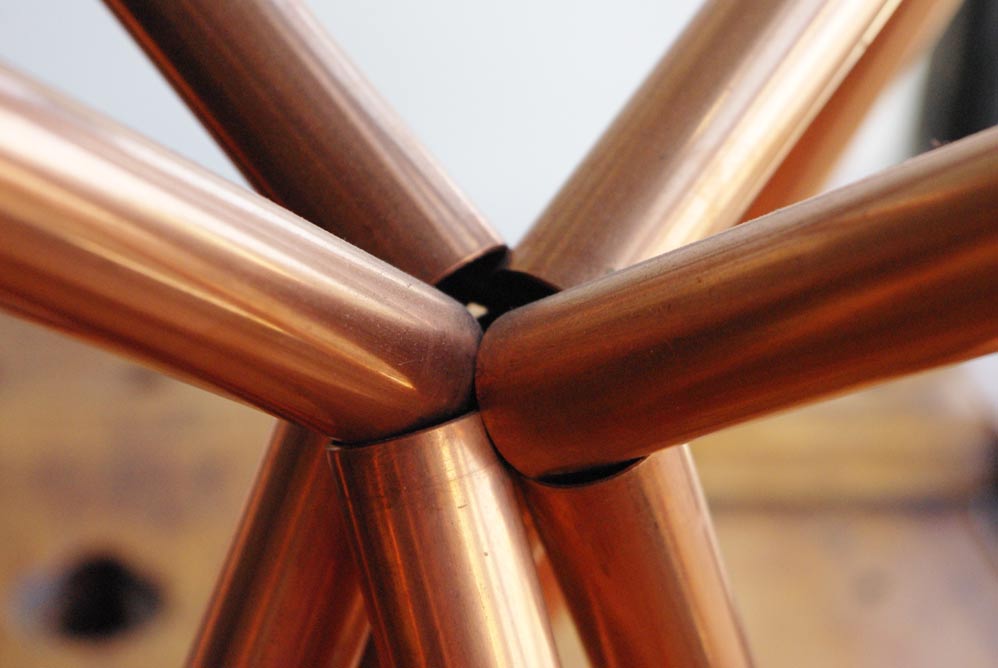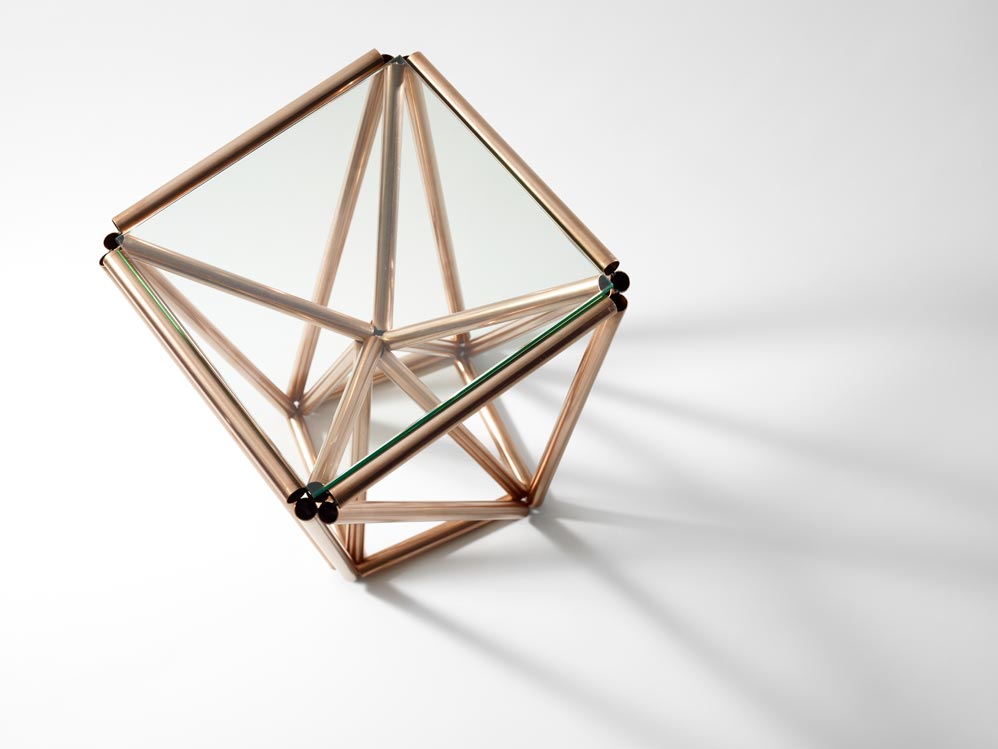 Good Luck Hacking!