10 Copper D.I.Y Ideas
Copper has been hot for a while now! New shiny pipes and fittings are available at your local hardwear store but local dealers of used pipes often offer way better deals with that vintage'y patina as a bonus. Thanks to crafty folks out there, inspiration on cool copper D.I.Y hacks are all over the blogosphere. In order to save you some time browsing & to get your hacker juices flowing ASAP I've gathered my favorite copper hacks below, enjoy!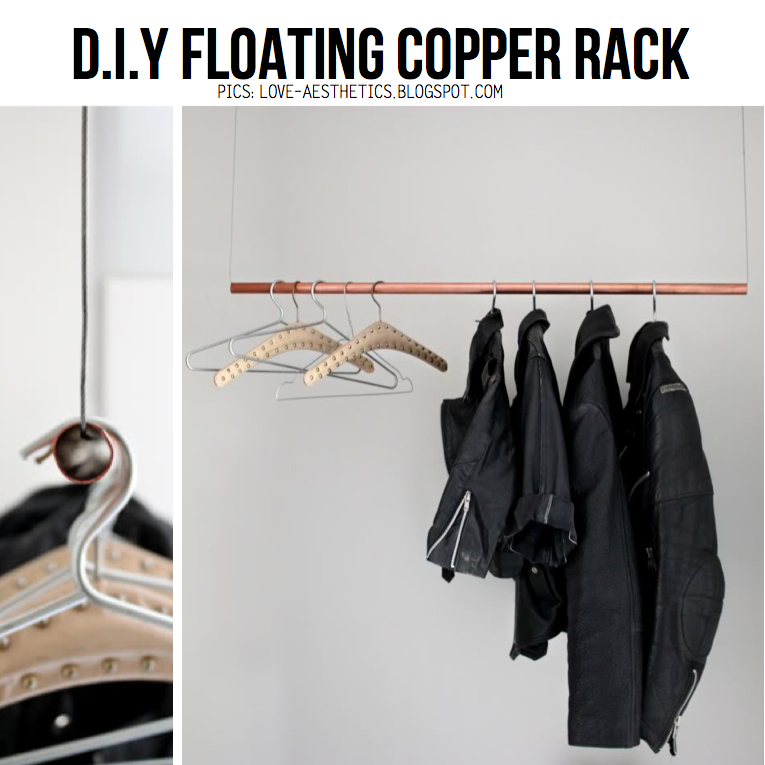 Some wire & some copper pipe is all there is to this great floating clothing rack. DIY tutorial from the awesome Love Aesthetics, check it out HERE!
Copper Kitchen Rack Inspiration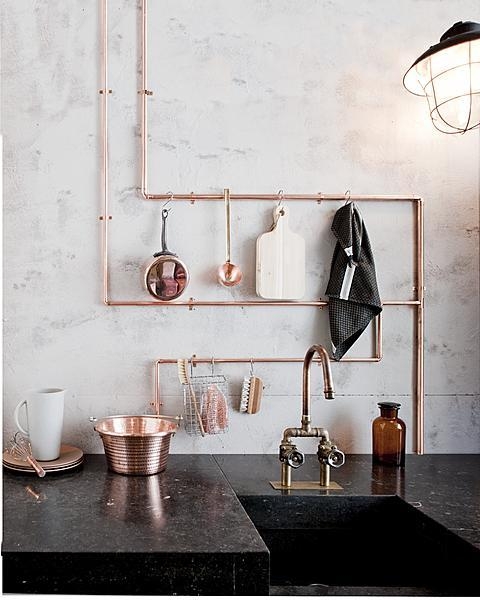 via here
Get the full tutorial @ ThisOldHouse.com, HERE!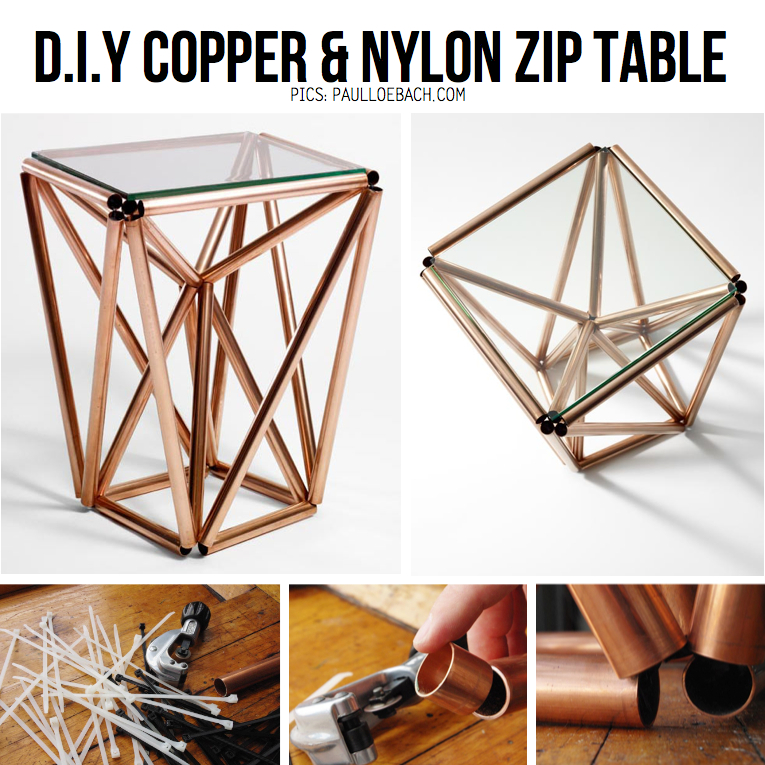 Copper Tube and Nylon zippers!
The Ultra Conductive table by Paul Loebach, read more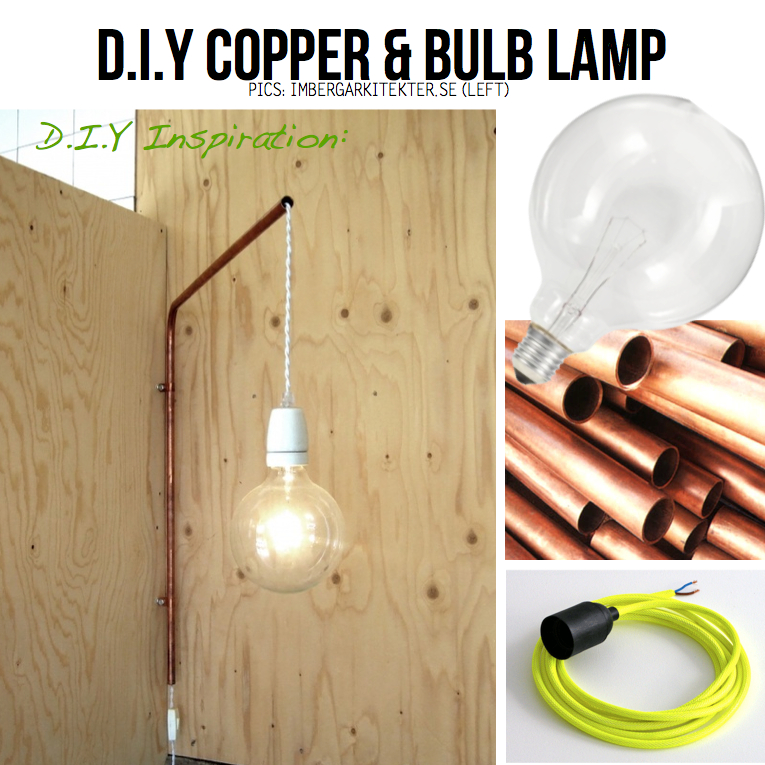 Got the DIY Inspiration from here
Copper Tube Clothes Rack (Painted White)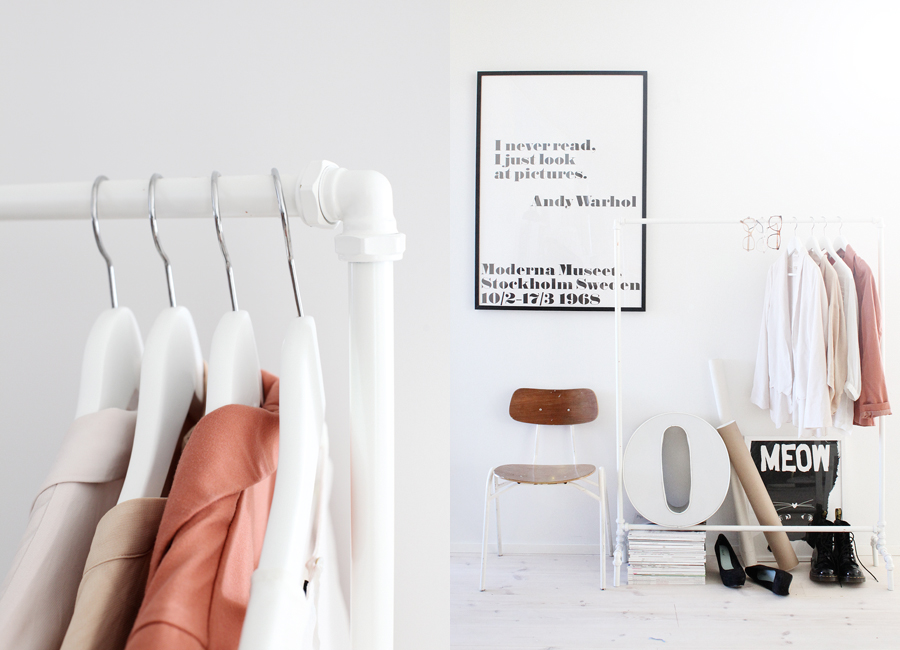 This hack shows the potential of copper tube hacking (although the original copper color has been covered with white paint)
via WeekdayCarnival
  I compiled a D.I.Y Dictionary, with some of the hack essentials!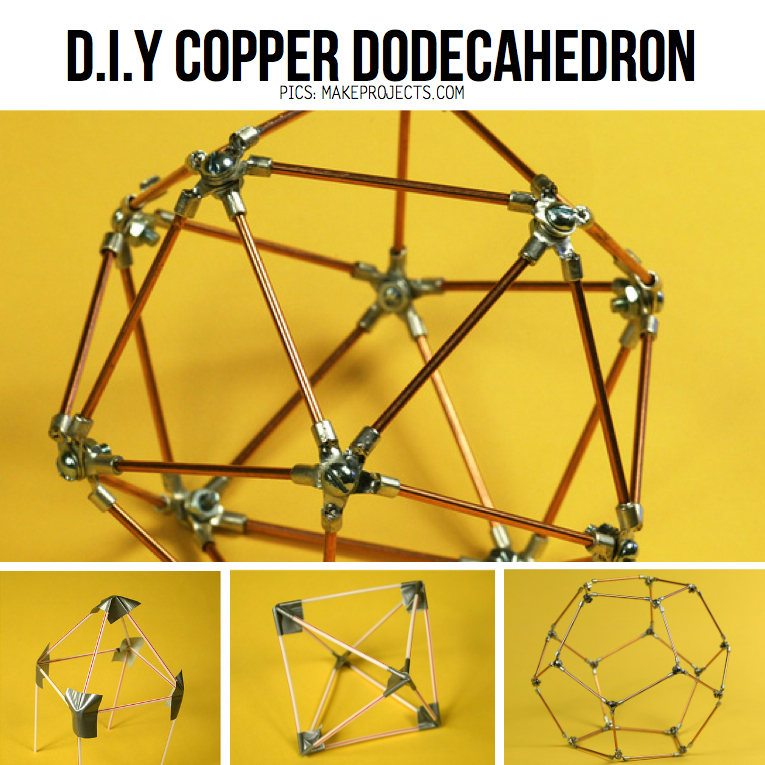 I'm thinking this geometric DIY could be a part of a cool pendant lamp! DIY tutorial from Make Projects, HERE!
Copper Candelabra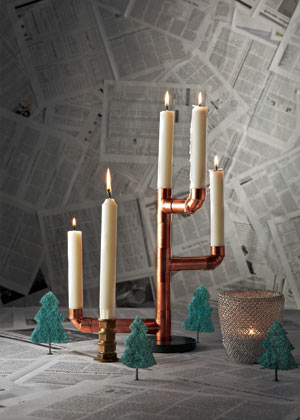 Making a pipe chandelier seems like a doable DIY to me, DIY tutorial here!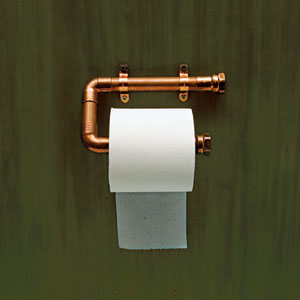 A little D.I.Y Bling inspiration for the ladies to top things off!
 Good Luck Hacking!