Top 20: D.I.Y Spool Hacks
The round wooden industrial cable spool is the curvacious cousin of the mega-popular pallet (frequently featured hack material on this blog and featured in inspiration posts such as  Top 10 Pallet Coffee Table Hacks, Top 10 D.I.Y Pallet Bed Hacks, Top15 Pallet Sofa Hacks, Pallet Ideas for the kitchen as well as in step-by-step D.I.Y tutorial posts like D.I.Y Pallet Coffee Table Tutorial, D.I.Y Pallet sofa tutorial & D.I.Y Pallet Dining Table Tutorial).
I´ve gathered some inspirational cable spool coffee table hack and upcycling ideas below. Just like with pallet hacks, required effort D.I.Y is minimal. It´s the small touches and the setting that makes the look, making this hack idea very versatile and flexible. So have a peek below and get those hack juices flowing…

Industrial Rustic
Some ideas should you be so lucky to come across a vintage cable spool…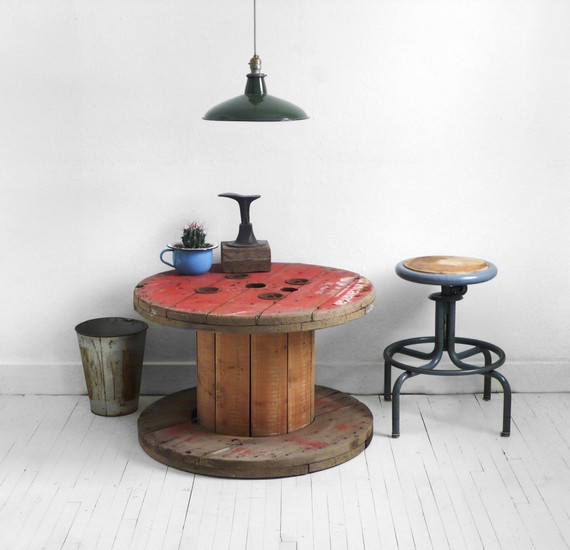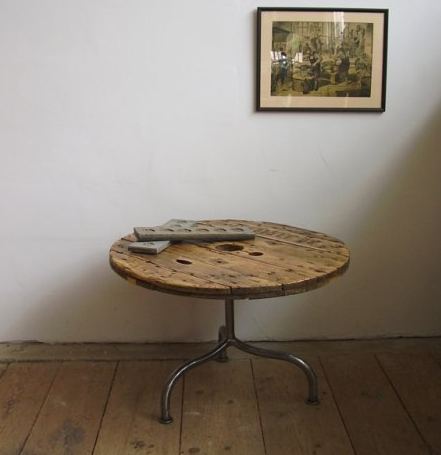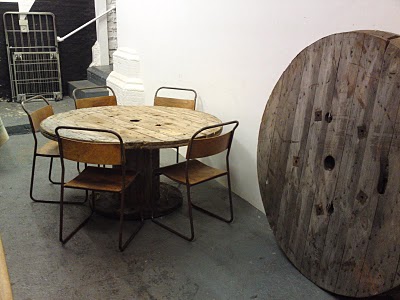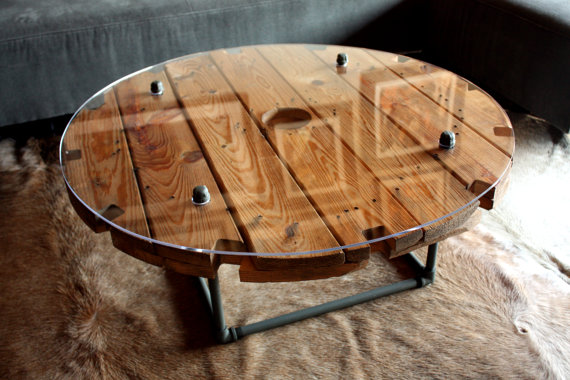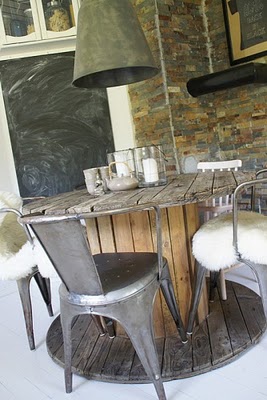 Modern polish with an edge
Love the contrast of when a shabby cable reel is given a top coat of of shiny sleek stainless steel.
Whitewash
Splashing on white paint and adding castors leaves spools fresh looking & ready for any kind of decor backdrop.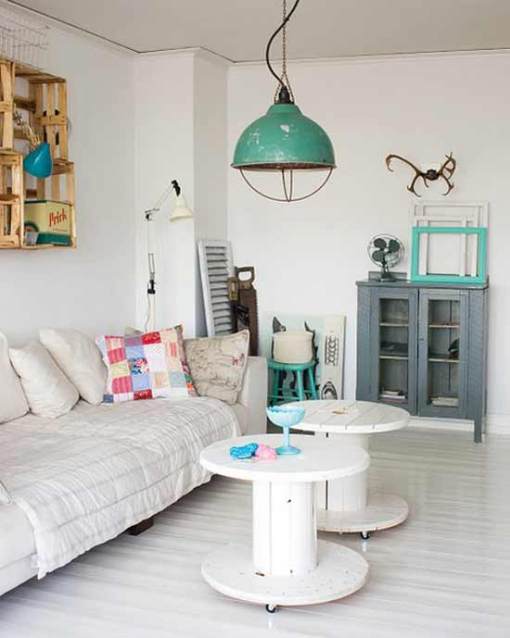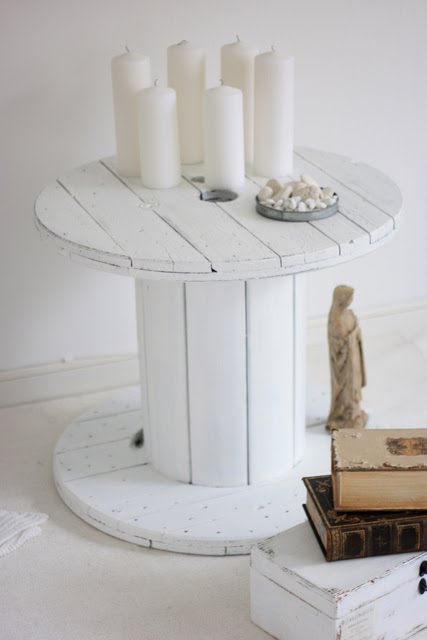 "BookMobiles"
Add some wheels and wood sticks for support and you´ve got yourself a bookmobile. The diameter of a spool makes it perfect for book storage.
BookMobile DIY tutorial – CLICK HERE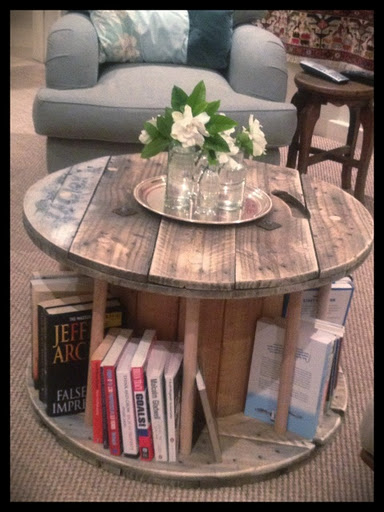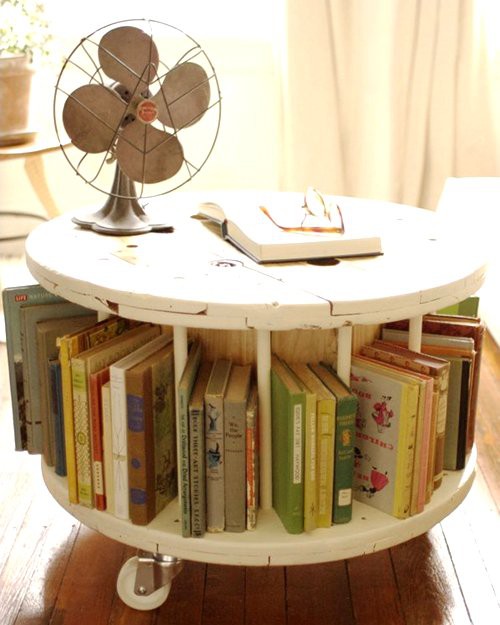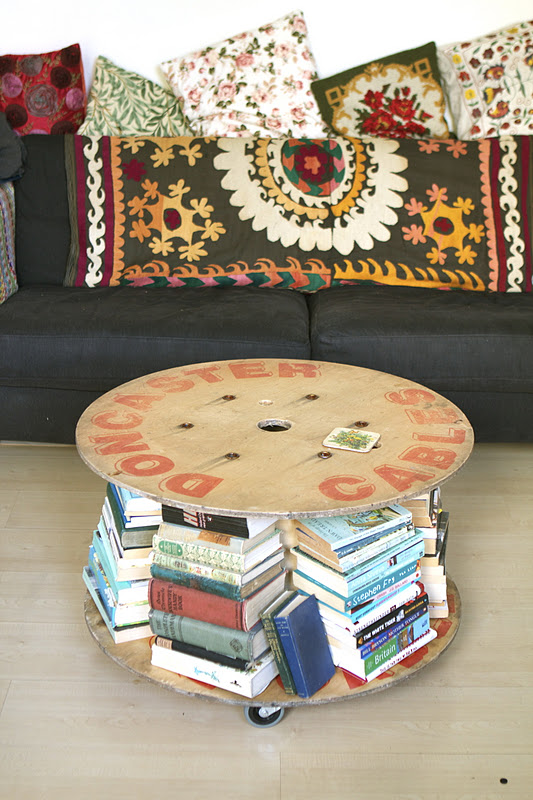 Pimped with rope
Tie some rope around the waist of the spool to add some tactile cosyness.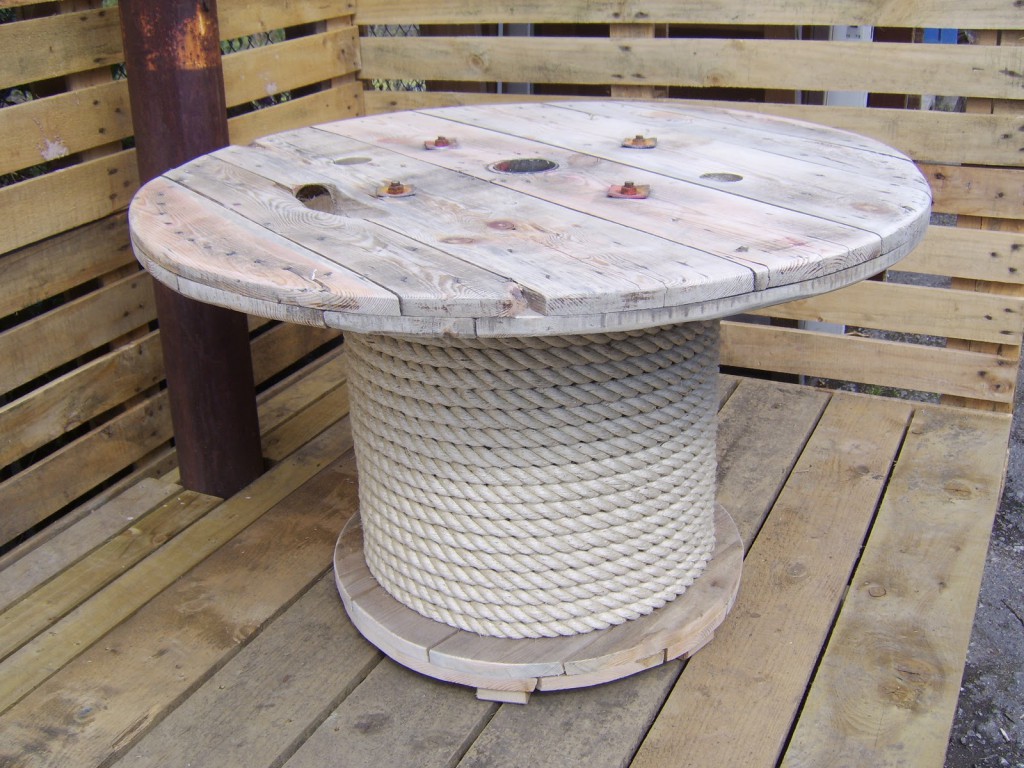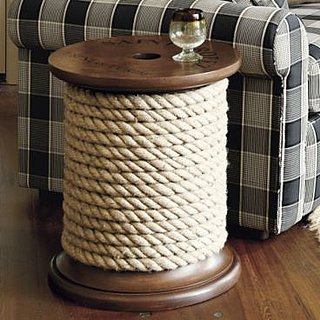 Upholstered
Grab your some padding, a piece of fabric and a stapler to acheive this look & stool function.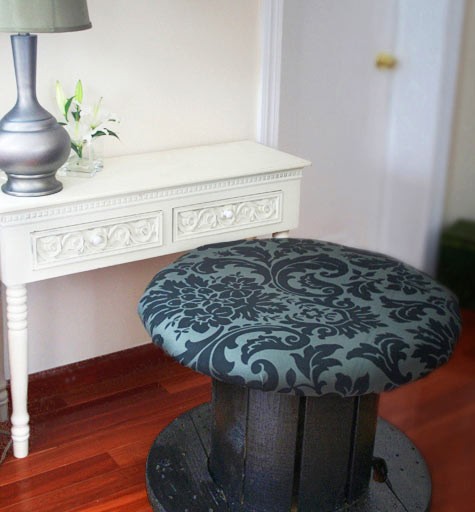 No fuss plain
The no-fuss look is perfect for messy spaces like kids´rooms.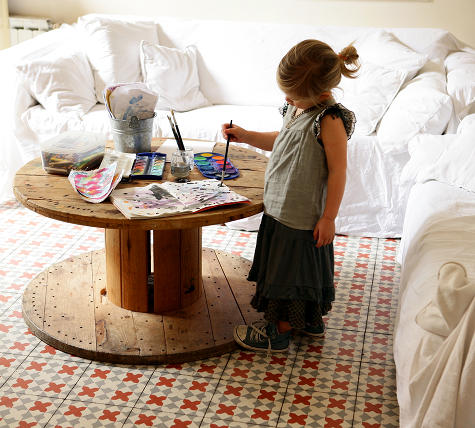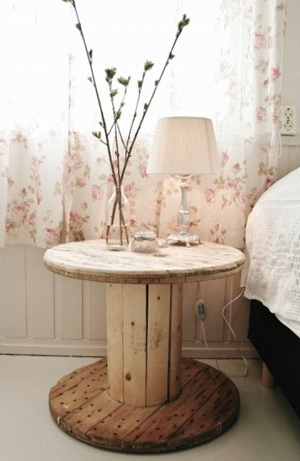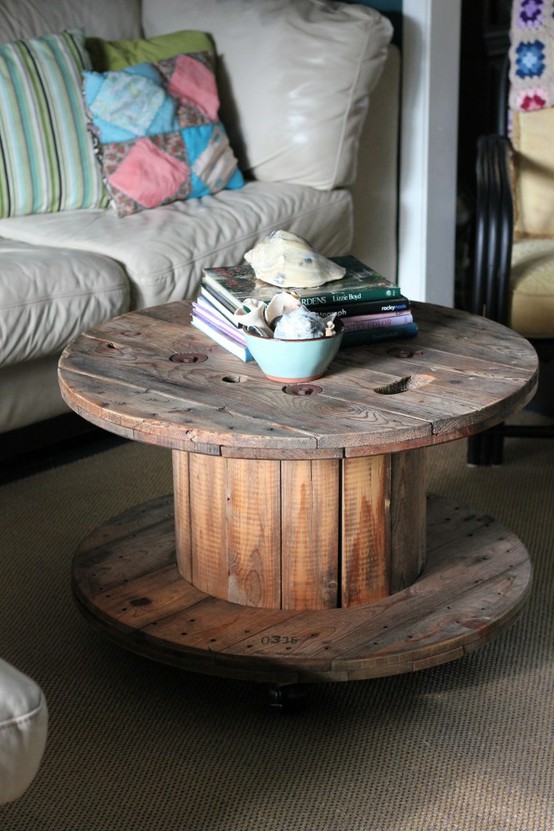 …and some oddballs
Some odd ideas that might inspire some of you!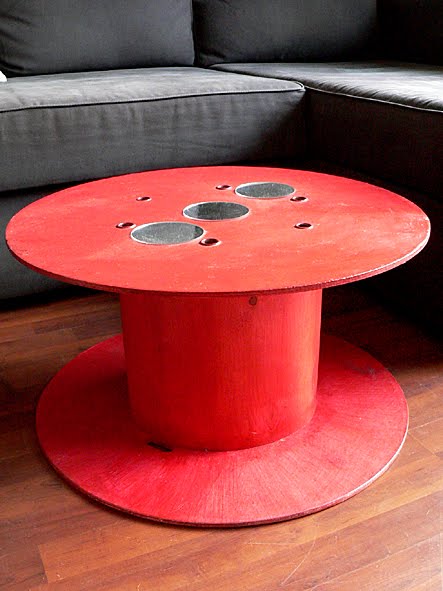 Best of luck hacking!
Pic sources:
Top Pic
SheMovesTheFurniture.blogspot.com
Industrial rustic
www.sunflowersandspears.blogspot.com
www.comren.co.uk
www.stylingandsalvage.com
www.atelier4cinquieme.be
www.etsy.com
www.repurposedvintagefinds.blogspot.com
Whitewash
www.nestdesignstudio.wordpress.com
www.hannishem.blogspot.com
BookMobiles
www.createforevermore.com
www.designsponge.com
www.readingisfashionable.com
Pimped with rope
www.bwrp.org.uk
www.tinyassapartment.blogspot.com

Upholstered
www.fuckyeahupcycle.tumblr.com

No fuss plain
www.var-dags-rum.blogspot.com
The oddballs
www.lesdedees.blogspot.com
www.lesdedees.blogspot.com