I ♡ Clothespin Art
Seeing overlooked everyday items turned into something cool and beautiful fills me with hacker joy. The 'Peg Carpet' creations by Dutch studio 'WeMakeCarpets' does exactly that…and more. The tactile, intricate pieces, commissioned by the Graphic Design Museum in Breda, The Netherlands, stick out with their graphic argyle pattern made entirely out of clothespins, mimicking the traditional Scottish weaving technique.
A closer look, lets the viewer immediately comprehend the design in which thousands of clothespins have been attached to basic system of horizontal strings, hence being used the way they always have been, just in a tad more extreme way.  So, if you're up for a bit of a hack, and have a pile of clothespins lying around, I'd say go for a DIY version…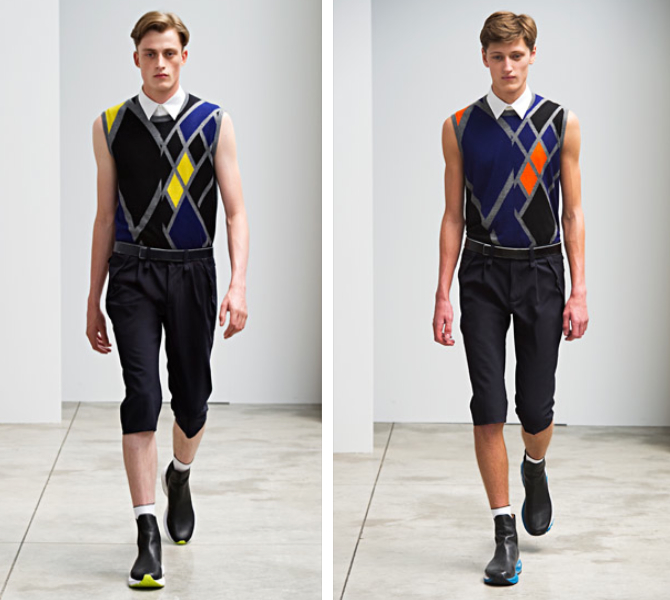 Sporting Argyle @ Pringle Mens Spring/Summer collection 2012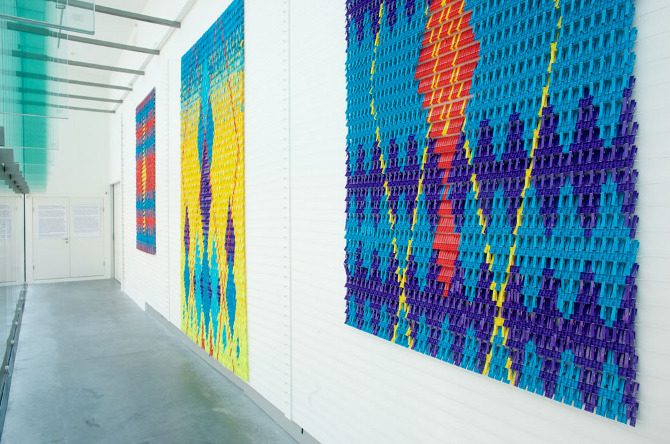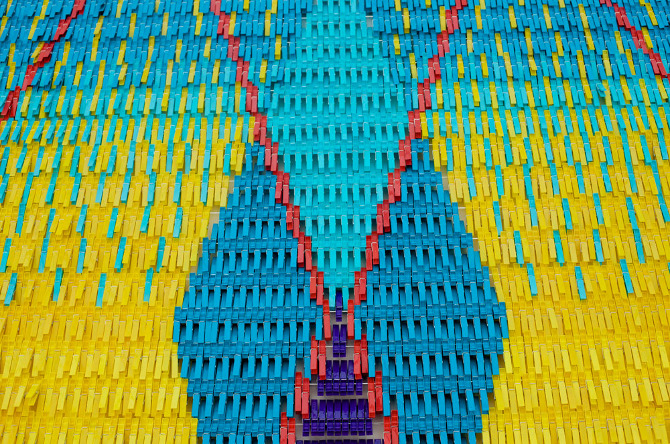 So, having seen this clothespin hack, will you ever see plastic clothespin with the same eyes again?
Good Luck Hacking!
  Pics in this post are from here: Pics of the 'Peg Carpet' are by Boudewijn Bollmann, via WeMakeCarpets.nl
Pic of Pringle collection, via Pringle Pic of clothespins from Flickr – Pic source here