DIY ideas for Candy Wrappers
The old saying "You can´t eat your cake and have it too" seems challenged by the boom of great cookie & candy wrapper designs – giving eating sweets an even sweeter aftertaste! This ScrapHack idea have great D.I.Y potential (and makes a great gift) as the weaving technique used can be applied to practically anything, making hacking really accessible and versatile!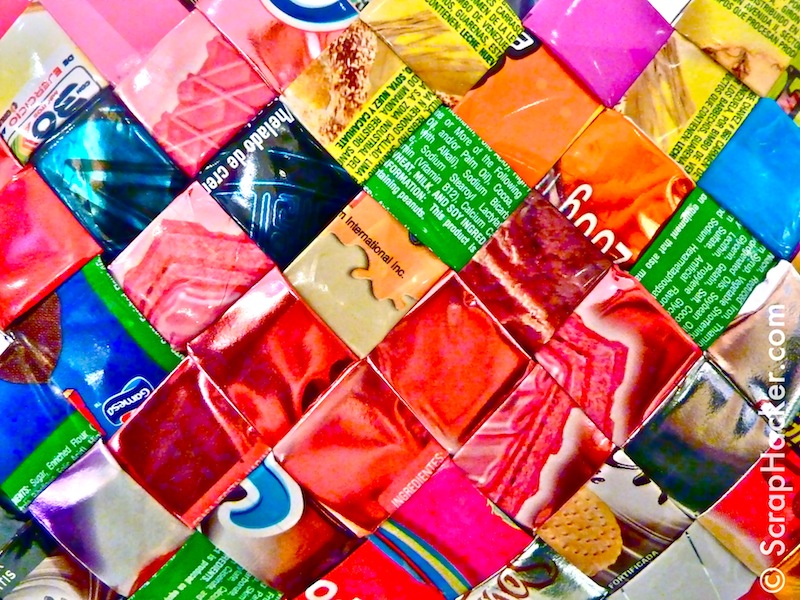 This is a D.I.Y clip, showing the entire process behind the making of a tote. There are lots of other tutorials out there, featuring DIY cuffs, clutches and more!
Candy Wrapper Tote Tutorial
Well outside the D.I.Y sphere, Brands Nahui Ollin and Ecoist are among the ones having launched successful businesses out of this Scrap product. Their raw material are misprints, paper wrappers that were never used, but that would otherwise have been sent to a land-fill destiny. Both companies have social business models, in providing part-time work for single mothers in Peru and Mexico – making their products feel as good as they look!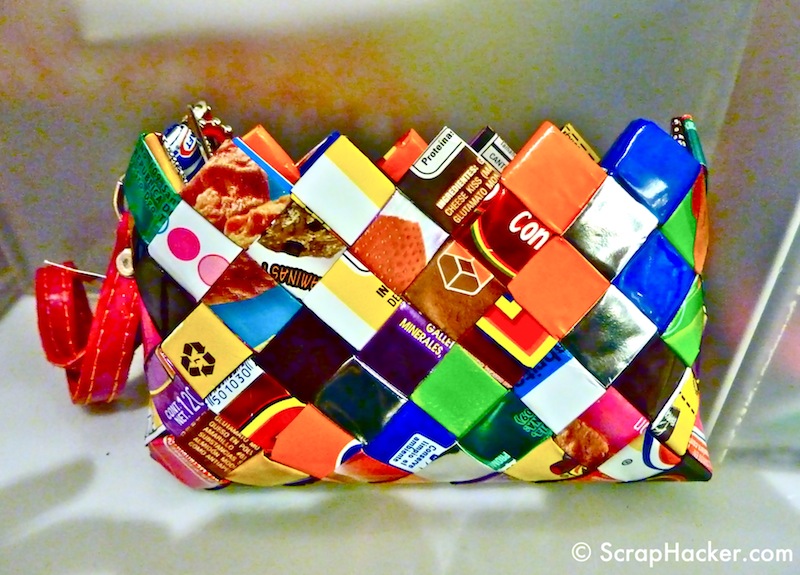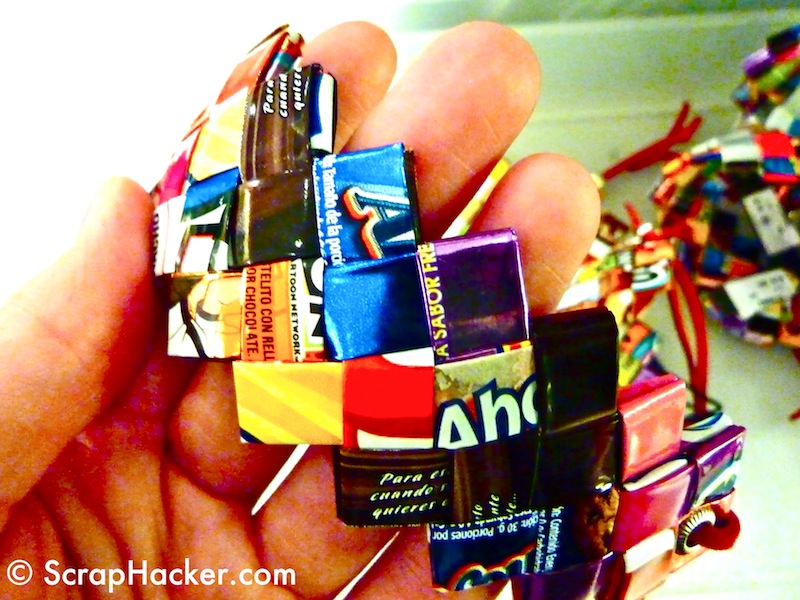 Candy Wrapper Bracelet Tutorial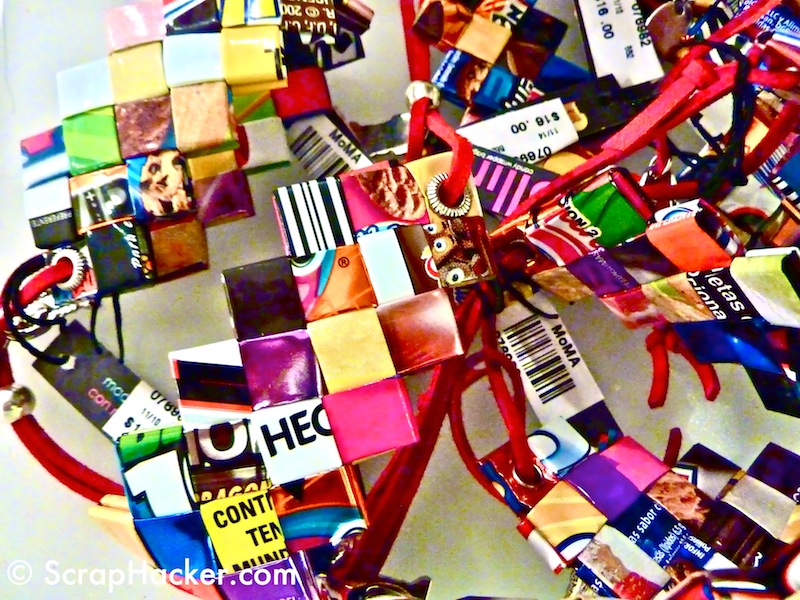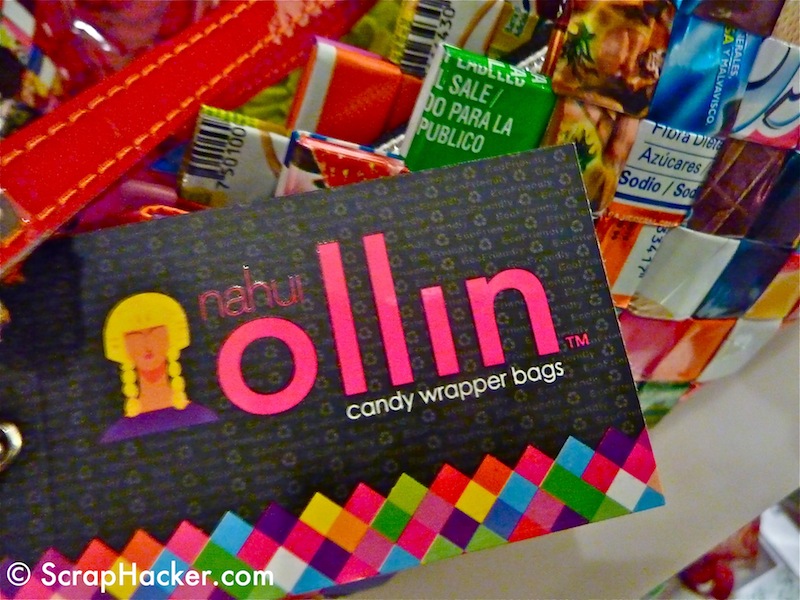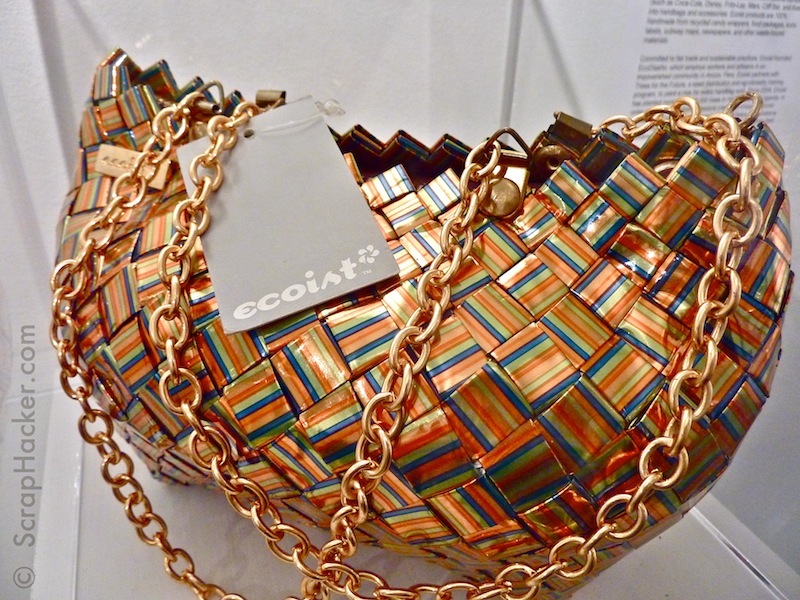 Good Luck Wrapper Hacking!
For more inspiration, do some DIY googling and check out the websites of Nahui Ollin and of Ecoist!
www.nahuiollin.com www.ecoist.com