Some TLC & Vitamin C…
This is the story of a weekend project that resulted in two canary yellow stools…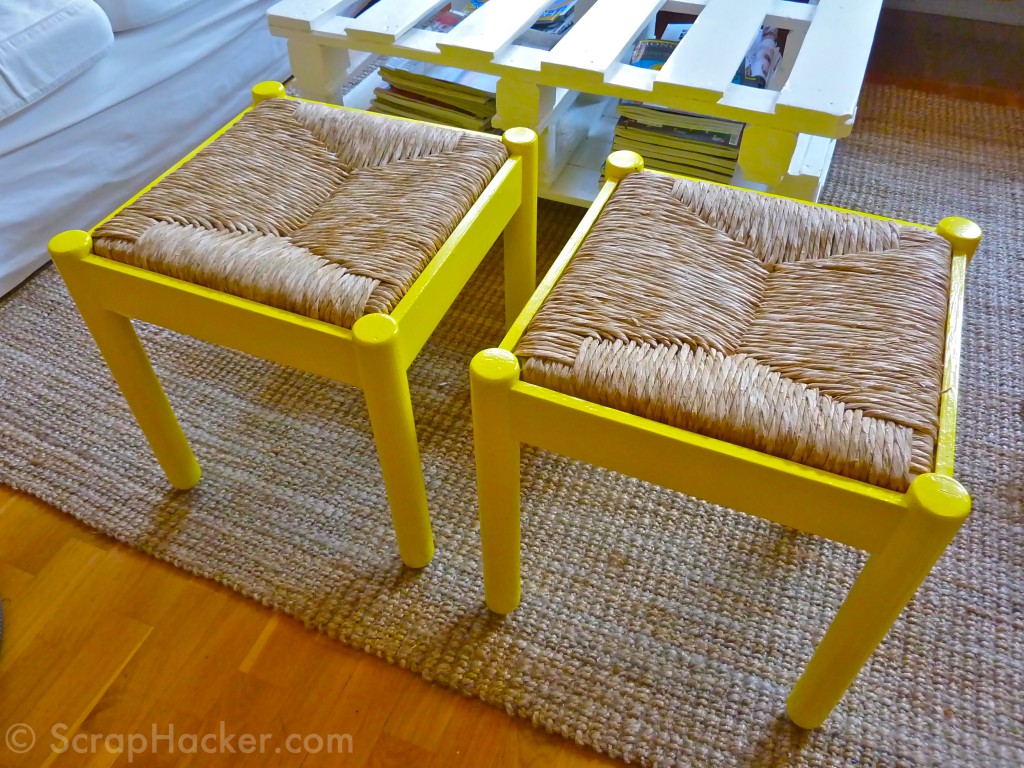 A weekend D.I.Y project – Adding some TLC and Vitamin C
I visited a local store for salvaged furniture and came across a pair of stools with woven seats.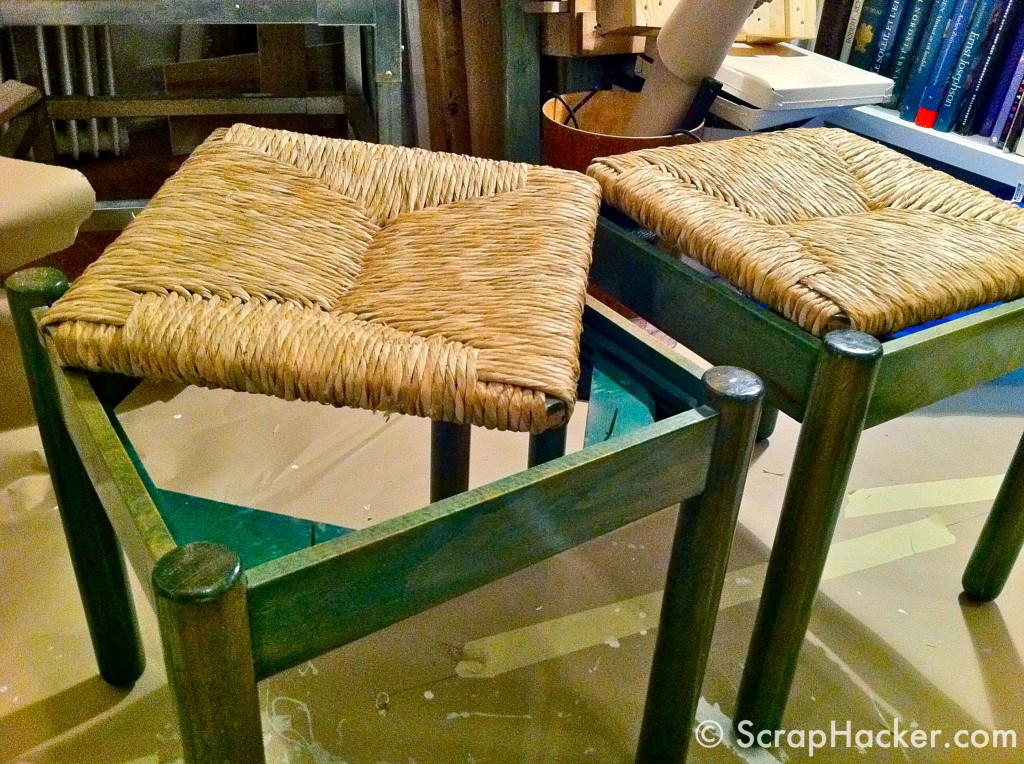 The pair were a humble 200SEK (about £16/€22).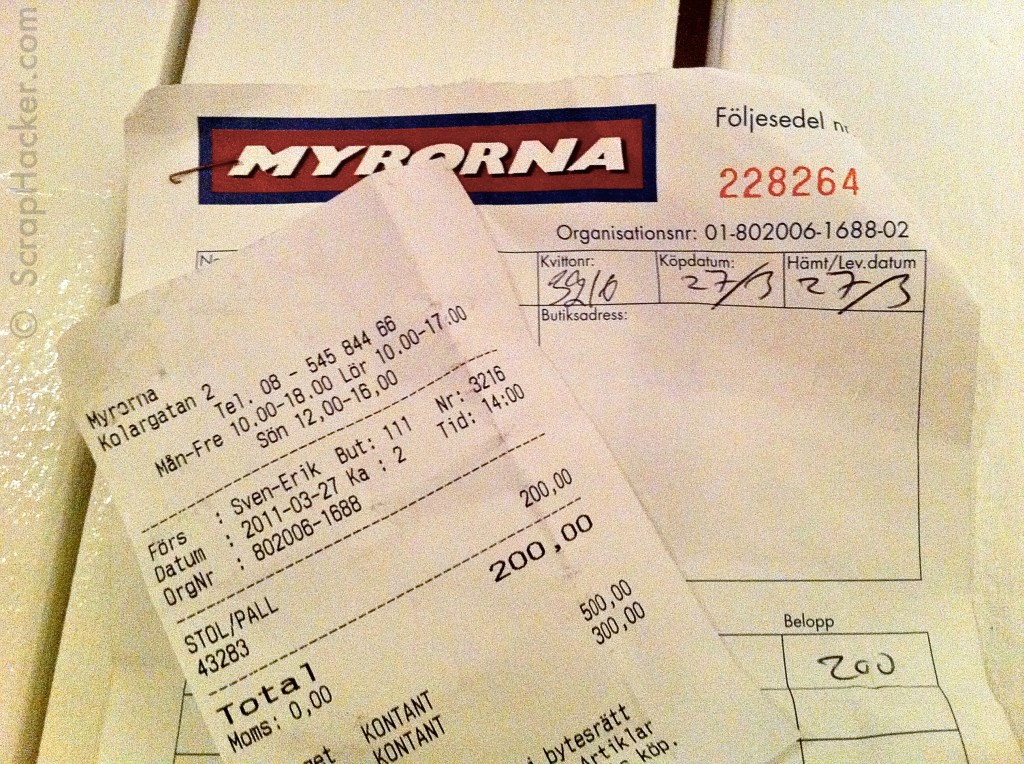 In retrospect I believe I might have been attracted to the stools due to some degree of resemblance to the Wagner Y chair…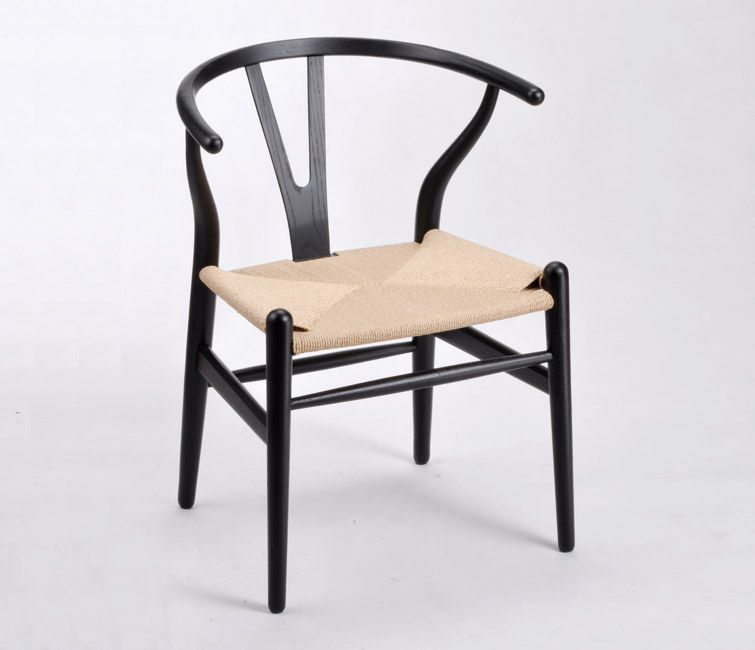 As my personal style didn´t really agree with the green glazy colour of the stools, I went to the paint shop eager for ideas…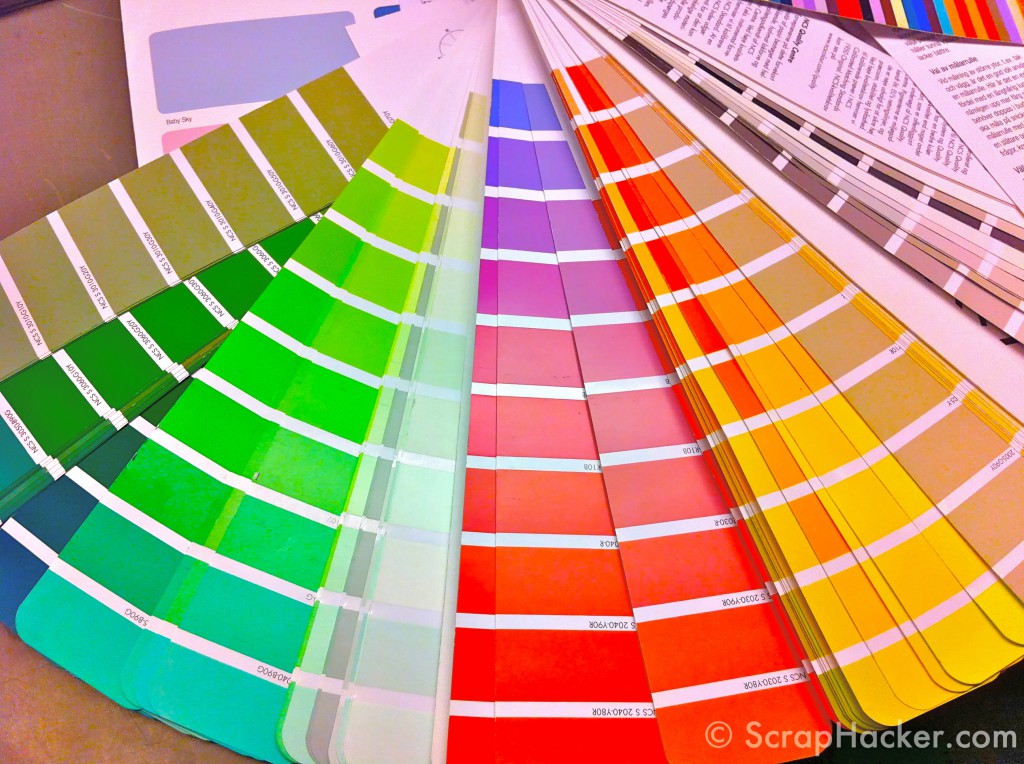 As I´m having a "yellow moment" i opted for a canary yellow shade:
– But wait a minute! Before the splash of paint can begin, there are some other necessary steps in order to achieve a good result…
What you need for a good paint job…
An object to splash! Some protective carton/plastic (unless you opt for "artists´studio style @ home…) Detersive & Scotch Brite Primer Paint & brushes A tad of patience…
1. Wash up!
Firstly, you need to rub the object free from any dirt or grease… Use some de-greasing detersive and a scotch-brite.
2. Primer (and then wait some…)
Secondly, after you rubbed the object clean and dry…move on to the primer. The primer is a layer that ensures that the final layer of paint will adhere in a nice and even way. Given that I am to paint a my stools in a shade that´s lighter than the original one, the primer also ensures no dark color will bleed through…
3. Go loco (and then wait some more…)
Of course, painting the true color is the fun part…Enjoy! After applying a first layer, leave it to dry properly. You will surely have to go back to to some touch-ups, as you always tend to miss spots…After all is painted – wait for it to dry over night…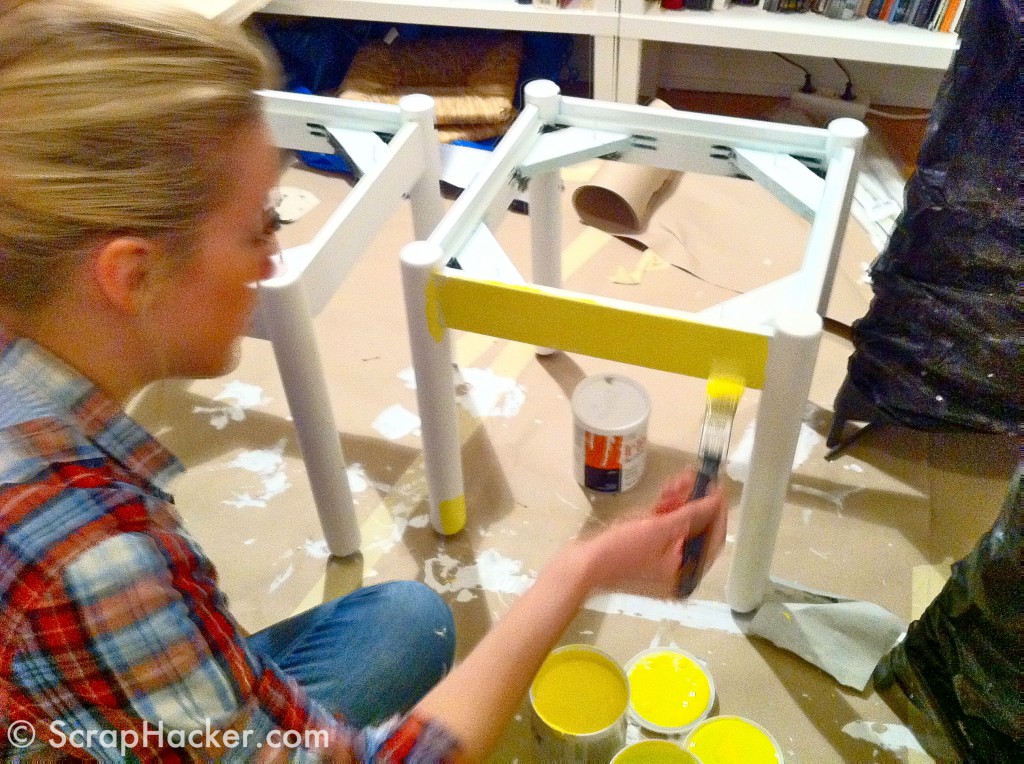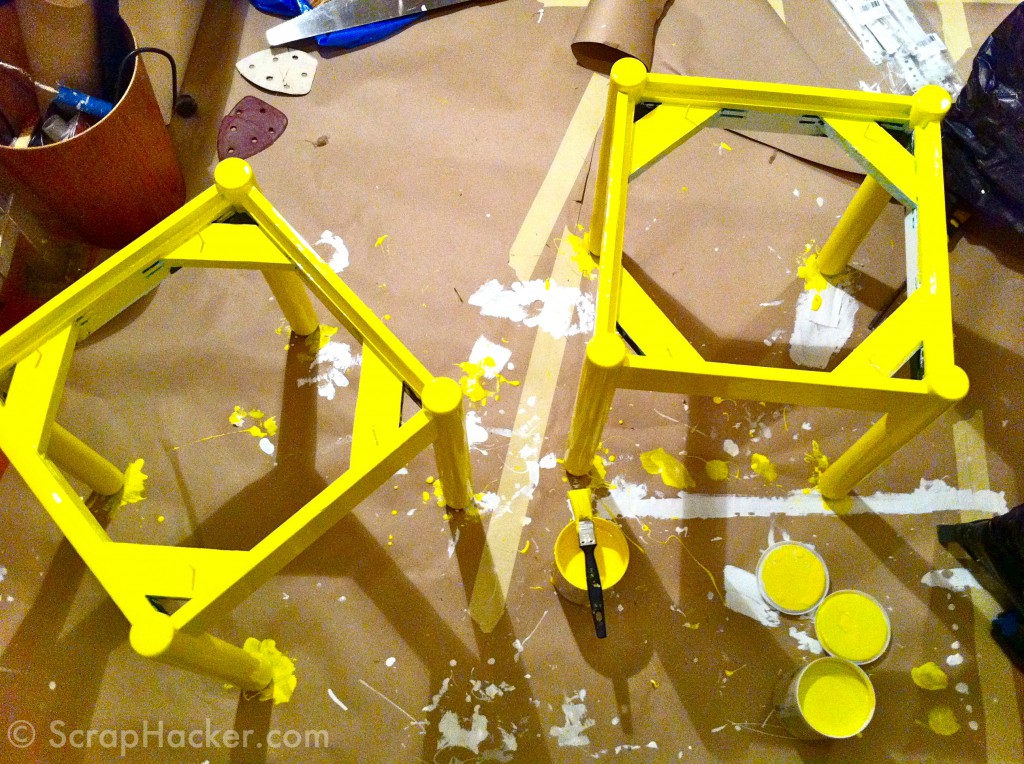 4. Ta-daa!
A paint job is an easy way to inject some love into an object and some fun into a weekend! The result will smile at you for many long workweeks to come! My canary stools feel like welcome boost of Vitamin C to my home which is preparing for a long, and most likely grim, Swedish winter…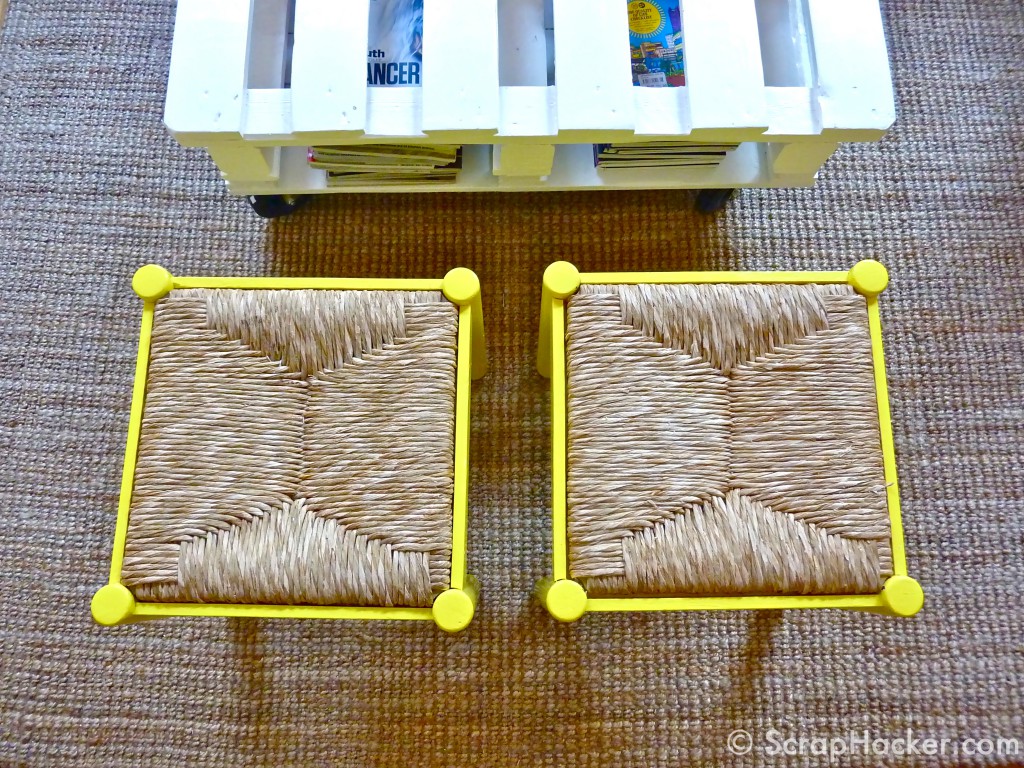 There you go… So now- What are you waiting for – Get splashing this weekend! Surely you have the odd chair or side table that could use some of your some boosting TLC..Just find it, and then head to the local paint shop to get your creative juices flowing!